Introduction
Medical school debt: It can be intimidating, soul-sapping, and wearying, and not particularly in that order.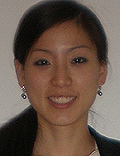 A 2004 survey by the Association of American Medical Colleges (AAMC) found that the median educational debt after medical school exceeded $100,000, which included more than 80% of medical school graduates. The median annual income for residents, however, is $40,000-$45,000.
As a resident, I have plenty of medical school loans myself. Moonlighting during residency has provided a way to reduce this debt and to acquire additional medical training outside the requirements of a residency program. Residents are legally allowed to provide medical care as licensed physicians and receive direct financial compensation in return for these services.
With that in mind, several of my colleagues have moonlighted not only to pay back medical school debt but also to support their families.
First, Consider the Rules
Before you consider moonlighting, several important policies must be taken into account. (Moonlighting isn't limited to residents, but that's where I'll begin.)
The Accreditation Council for Graduate Medical Education (ACGME) policy designates that the 80-hour workweek limit for residents must also include any hours spent moonlighting. The weekly duty hour limit was designed to allow residents to enhance their education and still get some much-needed rest.
Residents can't be on call for more than 1 in 3 nights and must have a day off during the week. First-year residents (PGY-1s) and residents on a J-1 visa sponsorship aren't allowed to moonlight; however, residents on an H-1B visa are allowed to moonlight.
To be approved for moonlighting, most residents must obtain written consent from the residency's program director, as well as clearly define their moonlighting goals and objectives. Residency programs may also withdraw moonlighting privileges if the activity interferes with the resident's patient responsibilities and performance.
Two Paths to Moonlighting
A resident can moonlight in 2 capacities. One is within the residency program, such as in the hospital, emergency room, or clinic of the institution. The other is outside the residency program.
To moonlight outside the program, a resident must not only have a state physician license number, but also a Drug Enforcement Agency number for state-controlled substance registration. Residents who choose to moonlight outside the program must find adequate medical liability insurance. Many outside agencies will provide this insurance, but the resident should clarify with the program in advance.
The residency program bears no legal or professional responsibility for a resident who moonlights at an outside facility. If you're a resident who wants to earn extra income in this manner, be sure to avoid violating the rules and regulations of any federal or state agency or patient care regulations (HIPAA, for example).
© 2012  CoverMD™

Cite this: Moonlighting for Extra Money: Tempting, but Watch Out - Medscape - Apr 11, 2012.