Introduction
Just when you think doctors have enough to worry about with malpractice lawsuits, plaintiff attorneys are becoming more aggressive with new traps. Malpractice tort law is a matter of "drawing lines" concerning a doctor's duty and the foreseeability of outcomes -- in other words, rules concerning liability are arbitrary. These new trends have the potential to redraw the lines and negate some of the benefits tort reform has brought to physicians.
Several novel approaches for bringing suit diverge from standard medical malpractice cases. Plaintiff attorneys have attempted to expand tort law to successfully sue physicians, such as "loss of chance," failure to medically monitor, and civil rights violations.
Loss of Chance: Getting a Scary New Spin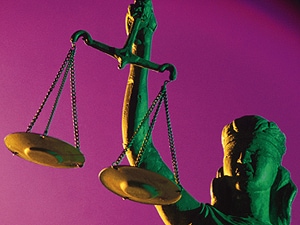 In October 2011, the Washington State Supreme Court recognized "loss of chance" as a new cause of action.
The expansion of loss of chance is an important new trend in tort law. The first case took place in Hawaii where the Ninth Circuit affirmed the new doctrine in federal law in 1972. As an active doctrine, it remained dormant for several decades but began to be increasingly recognized in the late 1990s. About half the states now accept it. The cases involve "what might have been" if medical treatment or a diagnosis had taken place earlier. It involves speculation and depends on expert testimony concerning statistics.
In states that recognize this tort, if there is less than a 50% chance of survival or medical improvement, plaintiffs usually have not been able to recover. However, in a new twist, in 2008 the Massachusetts Supreme Judicial Court , in Matsuyama v. Birnbaum, allowed the cause of action to go forward where the testimony clearly indicated a loss of chance < 50%, joining the Supreme Courts of Wyoming and Delaware in allowing damages below the 50% threshold.
In this case, a patient, Mr. Matsuyama, saw the defendant doctor, a board-certified internist and the plaintiff's primary care doctor, for a physical in July 1995. He complained of gastric distress, which was diagnosed as gastritis. However, it turned out that Mr. Matsuyama had gastric cancer. He died in October 2000, leaving behind a wife and child. The plaintiff's expert testified that the doctor committed medical malpractice by not ordering the appropriate tests.
After a 6-day trial, the jury found the doctor negligent and that his failure to order certain tests was a "substantial contributing factor" to Mr. Matsuyama's death. They awarded the estate $160,000 for pain and suffering but also awarded damages for "loss of chance." They calculated the damages at $875,000 for "full" wrongful death, even though Mr. Matsuyama was suffering from stage II adenocarcinoma at the time he saw his physician and had a 37.5% chance of survival at that time. The jury awarded the plaintiff "final" loss of chance damages of $328,125 ($875,000 multiplied by .375) for a total of $488,125.
The Massachusetts high court determined that even though the plaintiff had less than a 50% chance of survival, Massachusetts should join the "substantial and growing majority of the States that have considered the question" and find that the 50% all-or-nothing rule is unsatisfactory. This trend will also increase the level of defensive medicine and the ordering of more tests.
Medscape Business of Medicine © 2012  WebMD, LLC

Cite this: Chilling New Ways Patients Are Suing Doctors - Medscape - Mar 29, 2012.