March 25, 2012 (Updated March 25, 2012) (Chicago, Illinois) — Does cancer cause low levels of LDL cholesterol, or are lower levels of LDL cholesterol a precursor to the development of cancer? New data from the Framingham Heart Study (FHS) offspring cohort help shed light on the question, mainly by eliminating the reverse-causality hypothesis that cancer is responsible for significantly lower serum concentrations of LDL cholesterol.
"The question we wanted to address is whether low cholesterol happens when the cancer is already there or is it there before the cancer develops," lead investigator Dr Paul Michael Lavigne (Tufts Medical Center, Boston, MA) told heartwire . "Based on these data, it would suggest that lower cholesterol predated the development of cancer by quite a long time. Now, that doesn't necessarily speak to [low cholesterol] causing the cancer; it could have been related to something else altogether, but it's not supportive of the hypothesis that cancer caused the low levels of LDL cholesterol. We don't know why it predates cancer, but it would be premature to attribute it to the cancer itself."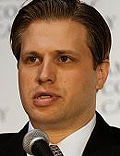 Presenting today here at theAmerican College of Cardiology 2012 Scientific Sessions, Lavigne said the association between serum cholesterol levels and cancer incidence was first documented more than 30 years ago. More recently, a 2007 meta-analysis by Drs Alawi Alsheikh-Ali and Richard Karas (Tufts University School of Medicine, Boston, MA) showed there was a "significant and linear relationship" between LDL levels achieved and risk of new cancer cases. Another study published in 2008 by the same researchers showed a similar relationship between low LDL-cholesterol levels and incident cancer, as well as showing that statin therapy, despite significantly reducing LDL-cholesterol levels, was not associated with an increased risk of cancer.
FHS Data
Although there is agreement that low LDL-cholesterol levels are evident at the time of cancer diagnosis, Lavigne said there is considerable debate about the interpretation of the data, particularly as it relates to timing. The "reverse-causality" hypothesis suggests that depressed LDL-cholesterol levels are the result of subclinical cancer, whereas the "forward-causality" hypothesis states that depressed LDL cholesterol is a precursor to disease.
In this retrospective, case-control study, Lavigne and colleagues--including senior investigator Karas--examined LDL-cholesterol levels prior to cancer diagnosis and included eligible patients who had LDL-cholesterol measurements at four points preceding cancer diagnosis. Patients with a history of cancer and those who had taken lipid-lowering medications were excluded. In total, 201 newly diagnosed cancer cases were propensity-matched to 402 controls who did not develop cancer.
The results showed that serum LDL-cholesterol levels were inversely associated with all-cause cancer incidence, consistent with previously published data. The relationship of LDL-cholesterol levels and time did not differ between cancer patients and healthy controls throughout an average of 18.7 years preceding diagnosis. Lavigne noted that the LDL-cholesterol levels observed in the study "were not that low," with patients having LDL-cholesterol levels between 90 and 100 mg/dL when first assessed. LDL levels rose with time, seeming to peak around 135 mg/dL about eight years before cancer diagnosis, a trend that was similar in the control patients.
"Most of the studies that have previously addressed this issue have looked at the relationship at one point in time," said Lavigne. "It's really difficult to trend the values to determine, for instance, if the cancer and control patients had cholesterol values that were the same, but then there was a preclinical cancer that caused a divergence. In our study, while the difference between the two groups was relatively modest, the relationship between [controls and cancer patients] was consistent, which means that whatever relationship was there was likely present before any cancer would have developed. In a sense, the lower LDL-cholesterol levels that were there predate any occurrence of cancer."
Lavigne noted that their analysis excluded statin-treated patients and that "there is nothing here to suggest that statins would be unsafe." He added that the study was not designed to address any potential mechanisms. "You can hypothesize that lipids are involved in various processes, including immune function or inflammation, or some prospective mechanism that causes cancer also alters lipid metabolism, but those would really just be hypotheses that weren't addressed in our study."
Heartwire from Medscape © 2012 Medscape, LLC

Cite this: Low Levels of LDL Cholesterol Predate Cancer Cases by Nearly Two Decades - Medscape - Mar 25, 2012.