March 22, 2012 — Second-generation antipsychotic medications used to treat schizophrenia and schizoaffective disorder may be less effective than commonly believed because of publication bias, new research suggests.
"Evidence-based medicine is valuable only to the extent that the available evidence is complete and unbiased," write investigators led by Erick H. Turner, MD, from the Department of Psychiatry, Oregon Health and Science University, Portland.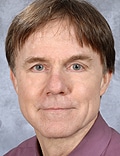 "Publication bias compromises the validity of evidence-based medicine, yet a growing body of research shows that this problem is widespread," they add.
The study is published online March 20 in PLoS Medicine.
Negative Trials Unpublished
In a prior study also reported by Medscape Medical News, the same investigators analyzed US Food and Drug Administration (FDA)–registered clinical trials of 12 antidepressants and found a bias toward publication of positive results.
Almost all studies viewed by the FDA as positive were published. The clinical trials that the FDA deemed negative or questionable were for the most part unpublished or, in some cases, were published with positive outcomes.
The team's latest study suggests that publication bias also exists for second-generation antipsychotics, although to a lesser extent, it seems.
The investigators identified 24 premarketing trials registered with the FDA that investigated 8 second-generation antipsychotics for treatment of schizophrenia and schizoaffective disorder: aripiprazole (Abilify, Bristol-Meyers Squibb), iloperidone (Fanapt, Novartis), olanzapine (Zyprexa, Lilly), paliperidone (Invega, Jannsen), quetiapine (Seroquel, AstraZeneca), risperidone (Risperdal, Jannsen), risperidone LAI (Risperdal Consta, Jannsen), and ziprasidone (Geodon, Pfizer).
They compared the results of these trials — positive or negative according to the FDA — with the results conveyed in medical journal articles.
The researchers note that 4 (17%) of the 24 FDA-registered trials were never published, representing 872 patients whose data were not shared. All of the unpublished trials showed negative results; 3 failed to show that the study drug was superior to placebo, and 1 showed that the drug was statistically inferior to the active comparator.
Inflated Effect Size
Among the 20 published trials, 15 were FDA-positive. The 5 that were not positive, according to the FDA, showed some evidence of outcome reporting bias; inferiority of the study drug to the comparison drug was not apparent in the journal article but was clear in the FDA documents.
However, in a meta-analytic review of the combined trial data, the association between trial outcome and publication status did not reach statistical significance.
For published studies, there was a "modest" 8% inflation in effect size in journal articles due to publication bias (compared with 32% inflation seen in the prior study of antidepressants).
Yet, within the FDA dataset, the mean effect size of the published trials was significant — approximately double that of the unpublished trials (0.47 vs 0.23).
"The magnitude of publication bias found for antipsychotics was less than that found previously for antidepressants, possibly because antipsychotics demonstrate superiority to placebo more consistently," the investigators write.
"Even though the overall performance of this drug class is only slightly less than what it would appear to be from medical journal articles, there are still bits of bad news that don't seem to find their way into the articles," Dr. Turner told Medscape Medical News.
Data "Not Surprising"
In an interview with Medscape Medical News, Nicholas Rosenlicht, MD, from the Department of Psychiatry, University of California, San Francisco, who was not involved in the study, said, "It's a very good paper [from] very cautious and meticulous researchers, and the data are not surprising."
"The good news," he said, "is that there seems to be more bias in the older studies, and things seem to be getting better; with newer studies, there seems to be less bias, which is good."
Dr. Rosenlicht also made the point that these atypical antipsychotic agents are a "very diverse group of drugs, and if you separate them out, as the authors have wonderfully done, you can see that there are very different results for them; some drugs work better than others, and some don't work very well at all."
He also noted that in most of these studies, the drug is compared against placebo, "as is needed to pass FDA muster. The fact that these drugs are weakly beating placebo is not great; for a consumer or informed prescriber, you want to know how they do against established agents. That's a real weakness with the FDA approval process," Dr. Rosenlicht said.
Lack of Skepticism
"In the real world," Dr. Turner commented, "when [consumers] are bombarded with information to buy this or buy that, we have our guard up, and we know that we should take these messages with a grain of salt. By contrast, we healthcare professionals tend to have very little skepticism when it comes to what's in medical journals."
Dr. Turner's advice: "Realize that the peer review system is not perfect and use what you read as one bit of evidence in your overall decision-making. Look at who published the data — as they say, consider the source. If the authors are employees of the drug company, or if they are on the company's speakers' bureau, don't discount the study entirely but do take those conflicts into account."
In related research published last May in PLoS Medicine and reported by Medscape Medical News, Dr. Rosenlicht and colleagues found that the evidence base for prescribing aripiprazole for maintenance treatment of bipolar disorder is limited to a single company-sponsored trial.
The current study was supported by the Stanley Medical Research Institute. Dr. Turner discloses having previously served as a medical reviewer with the FDA. A complete list of author disclosures is listed with the original article. Dr. Rosenlicht has disclosed no relevant financial relationships.
PLoS Medicine. Published online March 20, 2012. Full article
Medscape Medical News © 2012 WebMD, LLC

Send comments and news tips to news@medscape.net.
Cite this: Efficacy of Atypical Antipsychotics Overblown? - Medscape - Mar 22, 2012.