February 13, 2012 (Houston, Texas) — The use of a cell-saver device in neonates and infants undergoing cardiac surgery greatly reduces the number of red blood cell transfusions and donor exposures they receive, and might reduce the risks associated with blood-product transfusions, researchers reported here at the Society of Critical Care Medicine 41st Critical Care Congress.
"Children need large numbers of red blood cells and blood-component therapy following repair or palliation of cardiac defects with cardiopulmonary bypass," said lead author Jill Cholette, MD, from the University of Rochester Medical Center in New York.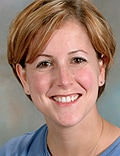 Cell savers, which remove heparin and cytokines from blood collected during bypass, have been used successfully in adults and have recently become available for children.
Dr. Cholette and her group looked at whether cell savers would be of benefit in children undergoing cardiac surgery for congenital heart defects with cardiopulmonary bypass.
They prospectively randomized 34 children to receive cell savers and 31 children to receive allogeneic red blood cell and crystalloid colloid (control group) for postop volume replacement. The children weighed 20 kg or less.
Cell savers were infused for anemia or for volume replacement if hemoglobin levels were below 13 g/dL. Allogeneic red blood cells, albumin, or crystalloid were given for anemia or volume replacement, according to the current standard of care, as was blood component therapy.
The researchers reported that the cell-saver group received significantly fewer allogeneic red blood cell transfusions than the control group (mean, 1.9 ± 1.5 vs 3.6 ± 2.5; P < .001).
The cell-saver group also received significantly fewer postoperative transfusions of fresh frozen plasma, cryoprecipitate, and platelets (2.1 ± 1.6 total vs 4.3 ± 3.2; P < .001).
Mean postop donor exposures were also less in the cell-saver group than in the control group (1.6 ± 1.6 vs 3.2 ± 2.8; P < .001).
"There is increased morbidity and mortality with the number of red blood cell transfusions, and there is risk of infection, of thrombosis; if we decrease the number of transfusions, we decrease the risk," Dr. Cholette told Medscape Medical News.
In addition, the more red blood cells a person receives, the harder it is to get future red blood cell transfusions because the cells have to be matched to the individual, she noted.
"These are children who often have multiple surgeries; they require multiple transfusions down the line, and in many cases even heart transplants. If they can't be matched with a heart because they've received a large number of transfusions, obviously they are going to be physically affected by that," she said.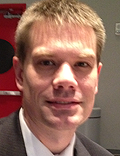 "This study is of interest because it validates the use of cell savers after cardiac bypass by showing a true reduction in exposure to allogeneic blood products," Kyle Rehder, MD, from Duke University, Durham, North Carolina, told Medscape Medical News after the study was presented.
"Further study is warranted to measure other outcome differences between these cohorts of patients, and to better evaluate the clinical effects of reduced blood-product exposure and the safety of using cell savers in place of allogeneic blood products," said Dr. Rehder, who was not involved with the study.
Dr. Cholette and Dr. Rehder have disclosed no relevant financial relationships.
Society of Critical Care Medicine (SCCM) 41st Critical Care Congress: Abstract 25. Presented February 5, 2012.
Medscape Medical News © 2012 WebMD, LLC

Send comments and news tips to news@medscape.net.
Cite this: Cell Savers Benefit Kids After Cardiopulmonary Bypass - Medscape - Feb 13, 2012.