February 9, 2012 (Houston, Texas) — Continuous in-house intensivist coverage in the pediatric intensive care unit (PICU) does not adversely affect the autonomy or education of pediatric critical care fellows, according to a study presented here at the Society of Critical Care Medicine 41st Critical Care Congress.
"Many ICUs [intensive care units] are moving toward 24/7 attending physician in-house coverage, with the hope of improving patient care, but no one has studied what effect the increased attending physician coverage might have on trainees, including critical care fellows," lead author Kyle Rehder, MD, from Duke University Medical Center, Durham, North Carolina, told Medscape Medical News.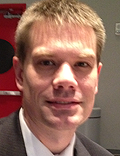 "We found that it is possible to institute 24/7 attending ICU coverage and still maintain critical care fellows' autonomy and overall educational experience," Dr. Rehder said.
Autonomy during training is an important part of learning to practice independently, he said.
"It is our job as educators to prepare our fellows to be independent attendings within the framework of not putting patients at risk. Fortunately, data show that physician trainees can provide safe patient care while making autonomous decisions, but we wanted to ensure that, in moving to 24/7 in-house attending coverage, we were not taking away opportunities for our trainees to develop their own independence," Dr. Rehder said.
In the study, 10 faculty members and 9 fellows implemented an in-house attending program for the PICU and the pediatric cardiac intensive care unit (PCICU) in which a faculty member stayed overnight instead of providing coverage from home. The fellows were surveyed just before and then 9 months after the implementation of the program.
All of the fellows responded to the survey.
After transitioning from the traditional home call coverage to the 24/7 program, the researchers found that the educational experience of the fellows was maintained, including their sense of autonomy.
The fellows felt that in-house coverage was better for patient care in the PICU (P = .0007) and the PCICU (P = .004).
They also reported that they would be more comfortable having one of their own family members treated in the PICU (P = .007) and the PCICU (P = .04) with the attendings in-house.
The fellows also felt that the attendings "seemed to be around the right amount" in the in-house model, Dr. Rehder said.
There was no difference in perceived autonomy in the PICU (P = .59) or PCICU (P = .35). Nor was there any difference in the perception the fellows had regarding supervision by their attendings in the PICU (P = .68) or the PCICU (P = .20).
The fellows also reported that the presence of an in-house attending had no effect on their education in either the PICU (P = .68) or the PCICU (P = .68).
The fellows spoke to their attending the same number of times after implementation of the program as before (2.2 vs 2.0; P = .67). They also reported leading a similar percentage of codes as they did before (63% vs 74%; P = 18).
There was no change in how the fellows rated their job satisfaction, which remained high, Dr. Rehder said.
"We were surprised by our findings. We expected autonomy to be decreased after attendings began to stay in the hospital 24/7," he said.
This is a model that can be used to "provide safer care without sacrificing education," Dr. Rehder said in an interview with Medscape Medical News after his presentation. Future studies should look at "how we might use increased attending presence to enhance education, [and investigate] the effects of 24/7 in-house coverage on attending physicians' workload, academic productivity, and job satisfaction, including the risk of burnout."
An Expensive Proposition
Medscape Medical News asked Stephen M. Pastores, MD, director of the critical care medicine fellowship program at the Memorial Sloan-Kettering Cancer Center in New York City, to give his opinion on this study.
"Having an in-house attending at night is a very expensive proposition; it can also be very stressful because you are most likely rotating the attending intensivists on days as well as on nights, which can lead to burnout. In fact, a study about 10 or 15 years ago showed that most intensivists who were practicing this grind of ICU care started to burn out by age 47," Dr. Pastores said.
Having an attending on call at his or her home at night works fine, too, he said.
"In my hospital ICU, we have fellows in-house and they call us for everything, every consult for every admission. It reassures them that we are available, and if I need to come back into the hospital I can easily do this; I live about 16 blocks away — it's a 10-minute cab ride, and even shorter if it's at night. So it depends on one's practice and work institution, what issues you have, and what nurses and allied providers and fellows you have. But to have attendings 24/7, even though you have fellows there, is certainly not only more expensive, but stressful and might lead to early burnout of intensivist doctors," Dr. Pastores said.
Dr. Rehder and Dr. Pastores have disclosed no relevant financial relationships.
Society of Critical Care Medicine (SCCM) 41st Critical Care Congress: Abstract 61. Presented February 5, 2012.
Medscape Medical News © 2012 WebMD, LLC

Send comments and news tips to news@medscape.net.
Cite this: Attendings in the PICU 24/7 OK With Fellows - Medscape - Feb 09, 2012.