February 3, 2012 — Psychiatric drugs and general medical drugs are equally efficacious, according to a review of a large number of meta-analyses.
Stefan Leucht, MD, from the Technische Universität Munich in Germany, and colleagues sought to provide a panoramic overview of the efficacy of general medication and then fit psychiatric drugs into that overview.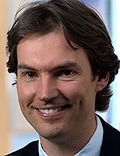 "It turned out that psychiatric drugs fell squarely in the middle," Dr. Leucht told Medscape Medical News.
There is a deep mistrust of psychiatry fostered by reports suggesting that the efficacy of psychotropic drugs is very small, he added. In addition, psychiatrists tend to be unfamiliar with the effectiveness of commonly used medical drugs.
The review is published in the February issue of the British Journal of Psychiatry.
In the study, the investigators examined 33 meta-analyses of 16 different drugs used to treat the following psychiatric disorders: schizophrenia, bipolar disorder, major depressive disorder, obsessive compulsive disorder, panic disorder, Alzheimer's disease, and attention-deficit hyperactivity disorder.
They also examined 94 meta-analyses of 48 drugs used to treat medical diseases, including cardiovascular disease, hypertension, rheumatoid arthritis, chronic asthma, type 2 diabetes, and hepatitis C.
The researchers compared the effect sizes of the different drugs. An effect size of 0.2 was considered significant but low, and an effect size of 0.8 or greater was considered high.
"Effect size is a generic measure for the magnitude of the difference between 2 interventions," Dr. Leught explained.
"Importantly, it is impossible to quantitatively compare the efficacy of different drugs, in different diseases, for different outcomes," he said. "Many factors need to be taken into account when comparing the efficacy of different drugs, such as the severity of the disease or the outcome in question. For example, a small reduction of mortality may be more important than a large effect size for a rash."
The study showed a substantial variability in efficacy among all the drugs used to treat medical conditions.
Some drugs used in general medicine had very high effect sizes. For example, proton pump inhibitors to treat acid reflux had an effect size of 1.39, and interferon to treat hepatitis C had an effect size of 2.27.
But the analysis also showed that many commonly used drugs had lower effect sizes. Aspirin for the secondary prevention of cardiovascular events and stroke had an effect size of 0.12, and statins had an effect size of 0.15 for those indications.
Similar effect sizes were found for psychiatric drugs, which were in the same range overall as drugs used in general medicine.
Antidepressants used as maintenance treatment to prevent relapse of major depressive disorder had an effect size of 0.64, and antipsychotics used to prevent relapse in schizophrenia had an effect size of 0.92.
Provides Perspective
"The efficacy varies. There are those that have little efficacy such as chemotherapy for lung cancer, and then there are drugs, like vaccine against small pox, which has virtually eliminated the disease. Many drugs lie in the middle of this distribution, and psychiatric drugs are squarely in the middle," Dr. Leucht said.
"For example, the effect size of antihypertensive drugs vs placebo to reduce blood pressure is approximately 0.5, which is a medium-effect size, and so is the effect size of antipsychotic drugs vs placebo for schizophrenia," he said.
The study findings are important because they will help physicians put the drugs they generally use in perspective, he added.
"There are many reasons why doctors and patients or caregivers are and should be critical about psychotropic drugs, such as unclear disease etiology, lack of diagnostic tests, commercial conflict of interest, unclear mechanism of drug action, and side effects," Dr. Leucht said. "But similar issues exist in other areas as well, and the efficacy of psychotropics is supported by randomized, controlled trials."
Unpublished Negative Results
John P. A. Ioannidis, MD, DSc, from Stanford University's Prevention Research Center in Stanford, California, told Medscape Medical News that he believes that this study "makes a strong case that psychiatric interventions are as effective as other interventions in other medical fields."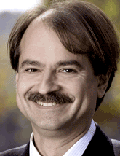 "I found the BJP paper very interesting," he said. "I think the basic conclusion is true. However, it is likely that some, probably several of these treatment effects are inflated, both in psychiatric and somatic medicine."
Dr. Ioannides has published a number of studies that focus on the methods and interpretation of clinical trials. In a recent study, he questioned the validity of the scientific literature on brain volume abnormalities, concluding that the number of statistically significant results in the brain volume literature is too large to be true.
And in an editorial in the Lancet, where he commented on a meta-analysis of antidepressants, Dr. Ioannidis wrote that bias in antidepressant trials is notorious and often intractable and that most negative results from placebo-controlled antidepressant trials registered with the US Food and Drug Administration (FDA) go unpublished or are published as positive.
With regard to the current study, Dr. Ioannidis notes: "Psychiatry works undoubtedly, but the benefits are mostly modest and interventions need to be used carefully and only when really needed. Psychiatry does not cause miracle cures for everybody, and I worry that some of these interventions are used for a very large number of people, many of whom may not need them."
Dr. Leucht reports financial relationships with Bristol-Myers Squibb, Actelion, Sanofi-Aventis, Eli Lilly, Essex Pharma, AstraZeneca, MedAvante, Alkermes, Janssen/Johnson & Johnson, Lundbeck Institute and Pfizer. Dr. Ioannidis has disclosed no relevant financial relationships.
Br J Psychiatry. 2012;200:97-106. Abstract
Medscape Medical News © 2012 WebMD, LLC

Send comments and news tips to news@medscape.net.
Cite this: 'Deep Mistrust' of Psychoactive Meds' Efficacy Unfounded - Medscape - Feb 03, 2012.