January 25, 2012 — Staying mentally active throughout life may reduce the risk for Alzheimer's disease (AD) by preventing the accumulation of AD-related pathology, a new study suggests.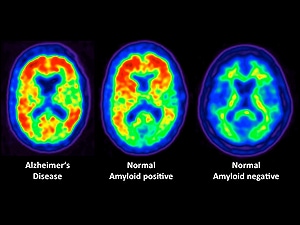 In a group of healthy elderly individuals, researchers found that greater participation throughout life in cognitively stimulating activities such as reading, writing, and playing challenging games was associated with less beta-amyloid deposition in the brain, a hallmark of AD.
"This is a novel finding," first author Susan M. Landau, PhD, from the University of California, Berkeley, and the Lawrence Berkeley National Laboratory, told Medscape Medical News.
Previous literature has hypothesized this possibility, she noted, "but this is the first study to report that lifetime cognitive activity is directly linked to amyloid deposition in the brain. We think that cognitive activity is probably one of a variety of lifestyle practices — occupational, recreational, and social activities — that may be important."
The study was published online January 23 in the Archives of Neurology.
"Intriguing" Report
Eric B. Larson, MD, MPH, executive director of the Group Health Research Institute in Seattle, Washington, who was not involved in the study, called this study "really intriguing."
Although there is some evidence that cognitively stimulating leisure time activities may protect against late-life dementia, AD, and/or cognitive decline, "this study presents evidence of a marker widely believed to be important in development of AD as being linked to 'brain-activating' leisure time activities at an earlier stage in life," he told Medscape Medical News.
"Many [people], including myself, believe that there is a high likelihood that human brains can build up reserve or conversely allay degenerative changes like deposition of beta-amyloid at various stages in the life span, but especially before onset of cognitive decline or AD and other late-life dementias," Dr. Larson noted.
"I do think it is somewhat novel and will likely have an impact on investigators and public health approaches to ameliorating the epidemic of late-life dementias," he predicted.
Dr. Landau and colleagues studied 65 healthy cognitively normal elderly volunteers (mean age, 76.1 years), 10 patients with AD (mean age, 74.8 years), and 11 young adults (controls; mean age, 24.5 years).
All study participants underwent positron emission tomography (PET) imaging with the amyloid-binding tracer 11-carbon-labeled Pittsburgh compound B (PiB). They also completed a standard interview about various lifestyle practices, including how often they participated in cognitively engaging activities from age 6 years to their current age.
After accounting for age, sex, and years of education, greater participation in cognitively stimulating activities across the lifespan, but particularly in early and middle life, was associated with reduced PiB uptake on PET imaging (P < .001).
Older individuals who reported the highest levels of cognitive activity had a PiB uptake on par with the control patients, whereas those who were the least cognitively active had a PiB uptake comparable with the patients with AD. Greater lifetime cognitive activity was also associated with greater lifetime physical activity, but physical activity was not associated with PiB uptake.
No association was found between level of cognitive activity and memory performance, probably because the participants had normal cognitive function, the researchers say.
Biologically Plausible
"Our study suggests that people who have greater levels of engagement involved in cognitively engaging activities may reduce their risk of Alzheimer's by preventing accumulation of amyloid in the brain," Dr. Landau told Medscape Medical News.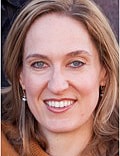 Support for their finding, the authors say, comes from a recent study that found that cognitively normal adults with greater lifetime participation in complex mental activities showed less hippocampal atrophy, another biomarker of AD pathology.
In addition, recent in vitro, animal, and human studies indicating that neural activity regulates the secretion of beta-amyloid provides a biologically plausible mechanism for the association for the observations, the researchers say.
"Although the associations we report are cross-sectional, the pattern of the relationships suggests a temporal ordering of events such that cognitive activity (reflecting events occurring in early and middle life) precedes [beta-amyloid] aggregation, which likely begins in middle life and precedes cognitive decline," the authors note.
A limitation of their study is reliance on self-reported cognitive activity, which could be biased.
The researchers emphasize that it is unlikely that their results "reflect a single unitary cause of AD, which is a complex disease with many potential pathogenetic processes. Furthermore, cognitive activity is just one component of a complex set of lifestyle practices linked to AD risk that may be examined in future work."
Funding for the study was provided by the National Institutes of Health and the Alzheimer's Association. The researchers and Dr. Larson have disclosed no relevant financial relationships.
Arch Neurol. Published online January 23, 2012. Abstract
Medscape Medical News © 2012 WebMD, LLC

Send comments and news tips to news@medscape.net.
Cite this: Cognitive Activity May Reduce Brain Amyloid Deposition - Medscape - Jan 25, 2012.