January 10, 2012 — Smoking marijuana on an occasional basis does not appear to produce adverse effects on pulmonary function, according to the results of a large longitudinal study spanning 20 years.
"At the exposure levels of most marijuana smokers, which is light and does not involve smoking every day, we did not find any negative consequences of marijuana use on pulmonary function," principal investigator Mark J. Pletcher, MD, MPH, University of California, San Francisco, told Medscape Medical News.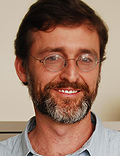 Smoking tobacco causes lung diseases, including chronic obstructive pulmonary disease and lung cancer, which are leading causes of death worldwide.
Marijuana smoke contains many of the same substances as cigarette smoke, yet whether it has the same adverse effects on pulmonary function was unclear, Dr. Pletcher said.
The study is published in the January 11 issue of the Journal of the American Medical Association (JAMA).
Dr. Pletcher and his group sought to determine whether smoking marijuana, which is becoming increasingly common in the United States, actually does have a negative effect on lung function.
The investigators looked at the association between marijuana smoking and pulmonary function in 5,115 men and women in the Coronary Artery Risk Development in Young Adults (CARDIA) study. The participants were aged 18 to 30 years when they entered the study.
CARDIA, which is funded by the National Heart, Lung, and Blood Institute (NHLBI), is a longitudinal cohort study involving centers in Oakland, California, Birmingham, Alabama, Chicago, Illinois, and Minneapolis, Minnesota. The study, which is ongoing, began in March 1985. In the study, data are collected on a variety of heart disease and other risk factors, including lifestyle, alcohol and drug use, diet and exercise, and behavioral and psychological variables.
The current analysis focused on 20 years of data and was funded by the National Institute on Drug Abuse and the NHLBI.
The study participants underwent measurements of lung function, including forced expiratory volume in the first second of expiration (FEV₁) and forced vital capacity (FVC), during 6 follow-up examinations, the last of which was in 2006. The participants were also questioned about their cigarette and marijuana smoking.
Cigarettes a Different Story
As expected, tobacco smoking, both current and lifetime, was associated with a lower FEV₁, and current tobacco smoking was associated with a lower FVC.
Compared with individuals who never smoked, FEV₁ was 63 mL lower (95% confidence interval [CI], ­89 to -36; P < .001 for trend), and FVC was 69 mL lower (95% CI, -97 to -41; P < .001 for trend) in those who smoked more than 20 cigarettes per day, and 101 mL lower (95% CI, -136 to -65; P < .001 for trend) for individuals with a lifetime tobacco exposure of more than 20 pack-years.
The researchers were surprised to find that marijuana use at the low levels typical of most of the marijuana users in the study was actually associated with higher FEV₁ and FVC.
At low levels of marijuana use, defined as up to 7 joint-years of lifetime exposure, or as 1 joint per day for 7 years, or 1 joint per week for 49 years, FEV₁ increased by 13 mL/joint-year (95% CI, 6.4 to 20; P < .001) and FVC increased by 20 mL/joint-year (95% CI, 12 to 27, P < .001), compared with no marijuana use.
But at higher levels of exposure (more than 7 joint-years), pulmonary function began to show signs of decline, and at more than 10 joint-years of lifetime exposure, the study found that there was a nonsignificant decline in FEV₁ (-2.2 mL/joint-year [95% CI, -4.8 to 0.3; P = .08]).
Nevertheless, even among the heaviest marijuana users with more than 40 joint-years or more than 25 smoking episodes per month, the decline in FEV₁ was not statistically significant.
"We did find some evidence of adverse consequences from marijuana exposure that were somewhat similar to tobacco, but these very high levels of exposure were not common, and we couldn't prove the link because we didn't have that many heavily exposed people in our study sample," Dr. Pletcher said.
Surprising and Strange
The finding that people who were light marijuana smokers actually had larger lung volumes than non–marijuana smokers is "surprising and a little strange," he added.
"Our guess is that this effect may be due to the way people smoke marijuana, with very large, deep inhalation. That is like a training exercise for the pulmonary function test, and maybe that strengthens the muscles that allow you to inhale more deeply. But we don't really know that," Dr. Pletcher said.
The findings from the study are important because they answer a key question, senior author Stefan Kertesz, MD, from the University of Alabama at Birmingham, told Medscape Medical News.
"That is really the mystery area for most Americans who smoke marijuana," Dr. Kertesz said.
"When addiction is present, and it should be known that some people do develop severe addiction problems with marijuana, the consequences are obvious. The question mark has always been what are the kinds of health and social consequences that adults can expect if they use illegal drugs at levels that do not qualify them for an addiction diagnosis," he said.
Doctors can now tell their patients who use low levels of marijuana that there is no need to focus heavily on long-term consequences to the lung, Dr. Kertesz added.
"Any discussion should probably focus on other potential impacts of marijuana on health and well-being. The exception would be if the patient has asthma. In that case, I would caution that marijuana is a highly irritating substance, and for some people with asthma, it is likely to trigger asthma attacks," he said.
Can't Conclude Marijuana Smoking Is Safe
Medscape Medical News invited Jeanette M. Tetrault, MD, from Yale University, New Haven, Connecticut, to comment on the paper's findings.
Dr. Tetrault has studied the effect of marijuana smoking on lung function in previous work.
In a systematic review of the impact of marijuana smoking on pulmonary function and respiratory complications, she and her colleagues found that short-term exposure to marijuana was associated with bronchodilation, and that long-term marijuana smoking was associated with respiratory symptoms suggestive of obstructive lung disease.
"We reviewed prior literature, and one of our main findings was that patients who were smokers of marijuana reported to their doctors with more episodes of cough, phlegm, and wheezing," said Dr. Tetrault.
"Also, a systematic review that was published in the Archives of Internal Medicine about 2 months before ours was published found some association between marijuana use and precancerous lesions in the lung," she added.
Of the present study, she says: "The FEV₁ and the FVC are common measures of lung function, but they are not the only way to assess functionality of the lung. I think it's hard to say whether or not light marijuana consumption is or is not harmful, just based on these two measures. They are only part of the measure of lung function; they don't paint the whole picture of a healthy lung."
Dr. Tetrault said that she thought the methodology of the study by Dr. Pletcher and colleagues was very sound, but despite this, "We can't conclude that light marijuana smoking is safe for the lung."
Dr. Pletcher, Dr. Kertesz, and Dr. Tetrault report no relevant financial relationships.
JAMA. 2012;307:165-172.
Medscape Medical News © 2012 WebMD, LLC

Send comments and news tips to news@medscape.net.
Cite this: Occasional Marijuana Use Not Harmful to Lung Function - Medscape - Jan 10, 2012.