Editor's Note: This author's case report is based on the work of Jorgen Slots, DDS, DMD, PhD, MBA. See Anti-Infective Agents in Periodontal Treatment on Medscape for an overview.
Case Presentation
A 42-year-old healthy black man was referred from his general dentist. Following a period of 20 years with no dental care, the patient presented with a chief complaint of "bad breath." He reported a history of a very unpleasant dental experience as a youth, which resulted in avoiding dental visits since that time. Now, the patient reports that he is willing to undergo dental therapy.
Medical History and Dental Examination
History. The patient's medical history was unremarkable, with no history of smoking. He is a former college athlete who exercises regularly and is in good physical shape other than his lack of dental care.
Dental examination. Clinical examination reveals excessive calculus, deep periodontal pockets, and generalized suppurative discharge. His existing dental restorations are unremarkable, with both occlusion and mobility of teeth within normal limits (Figure 1).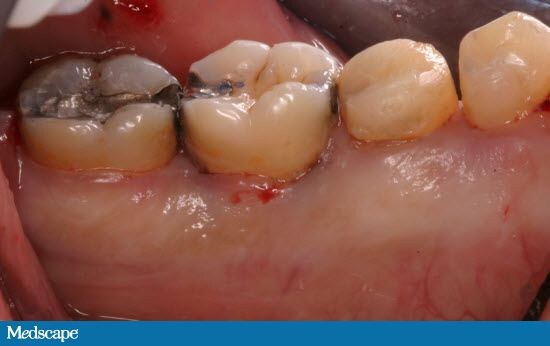 Figure 1. Preoperative view of mandibular right lingual tissues.
Radiographs. Full mouth radiographs were taken. Subgingival calculus and generalized bone loss associated with periodontal disease were evident from radiographs in all quadrants (Figure 2).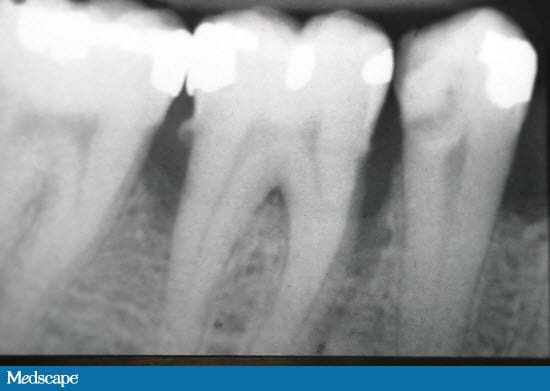 Figure 2. Radiograph of same area showing subgingival calculus.
Diagnosis
This patient had advanced periodontitis, with significant pocketing of 5-10 mm, complicated by potential compliance issues and fear from previous dental experiences.
Medscape Dental & Oral Health © 2011  WebMD, LLC

Cite this: Antimicrobial Treatment for Advanced Periodontal Disease - Medscape - Dec 15, 2011.