November 9, 2011 (Boston, Massachusetts) — Sublingual immunotherapy for ragweed allergy with ragweed allergy immunotherapy tablets (AIT) is safe and effective, according to a first of its kind study of more than 500 multisensitized North American adults, presented in a poster session here at the American College of Allergy, Asthma & Immunology (ACAAI) 2011 Annual Scientific Meeting.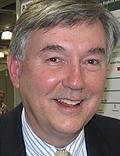 "Timothy grass and ragweed are the predominant seasonal allergens of North America, and a main cause of allergic rhinoconjunctivitis," said lead author Peter S. Creticos, MD, from Johns Hopkins University School of Medicine, Baltimore, Maryland. "About 30 million adults suffer from allergic rhinoconjunctivitis in North America; in the United States, some 26% of individuals are sensitized to short ragweed."
The condition responds to subcutaneous immunotherapy, which involves multiple injections at great inconvenience to the sufferer. Sublingual immunotherapy with ragweed AIT is an easier way to treat this condition, Dr. Creticos told Medscape Medical News.
"Classic injection therapy involves an injection every 1 or 2 weeks over several months, and then an injection 1 or 2 times a month over several years; that's not user friendly," he said. "We have been trying to find a better and easier way to help patients; the sublingual ragweed allergy immunotherapy tablet appears to be one solution."
Dr. Creticos and colleagues randomized 565 adults 18 to 50 years of age with ragweed-pollen-induced allergic rhinoconjunctivitis to receive daily ragweed AIT with either 6 U or 12 U of Ambrosia artemisiifolia (the major protein from ragweed) or placebo.
All patients had at least a 2-year history of ragweed-induced allergic rhinoconjunctivitis and had received treatment for their allergy during the previous ragweed season. On a skin prick test, all patients had a positive response to A artemisiifolia; all patients were also positive for specific immunoglobulin E against A artemisiifolia.
Patients began treatment 16 weeks before the start of ragweed-pollen season and continued treatment for 52 weeks.
The first 3 treatments with the AIT were given in a clinical setting, and patients were monitored for 30 minutes after ingestion. All patients were given self-injectable epinephrine in case of anaphylaxis or acute severe systemic reaction to the AIT.
The patients recorded their allergy symptoms and the use of rescue medications every day during ragweed season.
The researchers found that patients who received the 12 U dose had a 26% improvement in their allergy symptoms and use of rescue medications; those receiving the 6 U dose had a 16% improvement, compared with placebo.
Patients who received ragweed AIT used less rescue medication than those who received placebo. Patients in the 6 U group had a 29% reduction in use of rescue medication, compared with the placebo group, and those in the 12 U group had a 46% reduction.
However, adverse events were more common with AIT. In the placebo group, 27 patients (14.5%) reported at least 1 adverse event, compared with 99 patients (52.7%) in the 6 U group and 115 (61%) in the 12 U group.
The most common adverse event was ear pruritus, which occurred in 16% of patients in the AIT groups, compared with 2% of patients in the placebo group. Additionally, oral pruritus was reported in 35 patients (18.6%) in the 6 U group, 36 patients (19.4%) in the 12 U group, and 6 patients (3.2%) in the placebo group.
Swollen tongue, tongue edema, and pharyngeal edema were also more common in the AIT groups. During the study, 2 patients received epinephrine — one because of pharyngeal edema due to ragweed AIT in the 6 U group, which occurred on day 22, and the other because of an adverse event related to peanut allergy.
"This is the first successful American clinical trial with a ragweed sublingual dissolvable tablet," Dr. Creticos said. "We are consistently seeing, with the various grass studies and now with this ragweed study, a treatment effect that is actually quite impressive."
He added that the results obtained with ragweed AIT compare favorably with those obtained with other treatments.
"In studies of antihistamines..., improvement over placebo is about 8% to 12%. In studies of leukotriene antagonists, the improvement is about 6% or 8% over placebo. In studies of nasal steroids that you use every day as a preventive therapeutic, improvement is about 14% to 20% over placebo," Dr. Creticos said. "So the 26% improvement over placebo in this study is a very good result."
Experts Optimistic but Cautious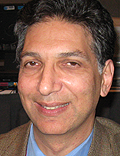 "It was a well-designed study," John Oppenheimer, MD, from Cedar Knolls, New Jersey, who is the ACAAI scientific program chair, told Medscape Medical News. "There are still questions that need to be answered, but this is one more study showing efficacy."
Dr. Oppenheimer raised the potential of medical and legal issues with sublingual immunotherapy, a particularly important consideration in the United States. "At least 4 or 5 reports of anaphylaxis with sublingual immunotherapy have been reported. It's very rare, but unfortunately our society is loathe to allow even rare risks to occur."
He added that in the past 2 years, no deaths have occurred with subcutaneous immunotherapy. "We have efficacy with subcutaneous immunotherapy that is probably better than with sublingual immunotherapy; on the other hand, sublingual immunotherapy is going to be so much easier for our patients. We are going to have to weigh all these things."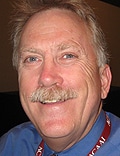 "The real question is whether sublingual immunotherapy will replace subcutaneous immunotherapy in the United States. My personal belief is no, not any time soon," Gailen Marshall Jr., MD, PhD, from the University of Texas–Houston Medical School. "It will be a while, because we have a 100-year history with the safety and efficacy of subcutaneous immune therapy, and sublingual immunotherapy is effectively 5 years old, maybe 10."
Sublingual immunotherapy might cause priming, he added. "If it takes 100 pollen grains to make your nose bad today and you go back outside tomorrow, 10 pollen grains may do the same thing. When you start doing rush immunotherapy with sublingual, you may find that it has the same side-effect potential as subcutaneous, and it may not provide the advantages that...we think it will," he said.
Dr. Marshall predicts that sublingual immunotherapy will be useful when convenience trumps efficacy. "I have patients who will settle for a little less efficacy for the convenience and safety that it provides. I have others who have stinging insect anaphylaxis that I want cured. I believe it will have an approved place in our country in the next 2 years, but I don't think it will replace subcutaneous immunotherapy for a very long time."
Dr. Creticos reports financial relationships with Greer, Merck, Stallergenes, Sanofi US, and Circassia. Dr. Oppenheimer reports financial relationships with AstraZeneca, GlaxoSmithKline, Merck, and Novartis. Dr. Marshall has disclosed no relevant financial relationships.
American College of Allergy, Asthma & Immunology (ACAAI) 2011 Annual Scientific Meeting: Abstract 369. Presented November 5, 2011.
Medscape Medical News © 2011 WebMD, LLC

Send comments and news tips to news@medscape.net.
Cite this: Sublingual Immunotherapy Improves Ragweed Allergy - Medscape - Nov 09, 2011.