October, 27, 2011 (Orlando, Florida) — A nationwide survey of more than 1000 randomly selected Americans aged 45 to 65 years — the baby boomer generation — released today by the Ocular Nutrition Society here at the American Academy of Ophthalmology (AAO) 2011 Annual Meeting has revealed a high prevalence of knowledge and concern with age-related eye health. However, this concern has not led to eye-healthy nutritional modifications.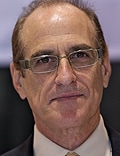 "The need for eye care in the next 20 years will explode as society ages. The baby boomer generation is characterized by their desire for independence. We wanted to gain an understanding of how active baby boomers are about maintaining their eyes as they age, and what they knew about overall eye health," said Jeffrey Anshel, OD, principle of Corporate Vision Consulting and president of the Ocular Nutrition Society.
The quantitative "Eye on the Boomer" survey involved a 15-minute phone interview. The survey recruited participants using a methodology called random digit dial, which gave each household in the United States that had a telephone line an equal chance of being randomly selected for the phone call.
Although 4 of 5 respondents felt that vision was the most important sense, less than half actively took care of their eyes. Nearly 60% of respondents did not know that omega 3 fatty acids confer benefits to vision. Similarly, 66% of respondents were unaware of the importance of lutein, and 89% had never heard of zeaxanthin.
The findings were consistent with studies that have shown that the diet of many Americans lacks these and other nutrients that aid in eye health.
More than half of the boomers surveyed were taking vitamin and nutrient supplements aimed at joint, bone, or heart health, yet only 18% were also supplementing their diet with eye health in mind. Completing this disconnect, 75% of respondents agreed with the statement that the need for supplements to support eye health increases with age. About a third of those not taking supplements believed they were acquiring the necessary compounds from their diet.
"If people are at risk for heart disease, they typically make lifestyle modifications. This survey found that people are as concerned about their eyes, but they do not know the simple steps they need to incorporate into their daily lives to take care of them. Eye problems tend to be painless and slow to develop, so it can be easy for people to put off doing something," said Dr. Anshel.
According to Dr. Anshel, the survey highlights the need for greater education on lifestyle changes that boomers should be making to safeguard their eye health as they continue to age. A big part of the education responsibility rests with personal physicians.
"National Eye Institute studies have proven that nutritional modification helps to slow the advancement of age-related macular degeneration. Supplements such as lutein, zeaxanthin, and omega-3 fatty acids appear to also play a role in decreasing AMD [age-related macular disease] risk and slowing AMD progression. Although not yet scientifically proven through gold-standard clinical trials, more and more eye care professionals support the concept of early supplementation with these agents," Michael Cooney, MD, from Vitreous Retina Macula Consultants of New York, in New York City, told Medscape Medical News.
Coinciding with the release of the survey, Bausch + Lomb announced its partnership with the Ocular Nutrition Society with the aim of increasing awareness of the link between nutrition and eye health.
The survey was supported by an educational grant from Bausch + Lomb. The authors have disclosed no relevant financial relationships.
American Academy of Ophthalmology (AAO) 2011 Annual Meeting: Eye on the Boomer. Presented October 24, 2011.
Medscape Medical News © 2011 WebMD, LLC

Send comments and news tips to news@medscape.net.
Cite this: Survey Shows Boomers' Concern, Lack of Action, for Eye Health - Medscape - Oct 27, 2011.