September 22, 2011 — Roughly one third of Iraq and Afghanistan female veterans with posttraumatic stress disorder (PTSD) have suffered military sexual trauma (MST), new research shows.
In the Veterans Affairs (VA) system, MST is defined as uninvited and unwanted sexual attention and/or the use of force or threat of force resulting in unwilling sexual contact.
The study also showed that both men and women veterans of Operation Iraqi Freedom (OIF) and Operation Enduring Freedom (OEF) who have PTSD and who have suffered MST are likely to have other comorbid mental health conditions, including depression, anxiety, and substance abuse.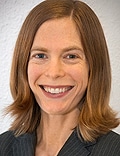 "A significant proportion of women with PTSD report MST...existing PTSD protocols, such as prolonged exposure or cognitive processing therapy, are known to be effective in dealing with sexual trauma," Shira Maguen, PhD, a psychologist at the San Francisco VA Medical Center in California, told Medscape Medical News.
"Given that those with PTSD carry a high rate of comorbid mental health disorders, continuing to invest in the development and implementation of evidence-based treatment protocols that target PTSD and depression, and PTSD and substance use disorders, may be a useful and cost-effective approach to caring for our veterans with comorbid conditions," she added.
The study was published online September 12 in Women's Health Issues.
Eating Disorders a Concern
The retrospective review included 213,803 veterans who were first-time users of the VA healthcare system. Among the 74,493 veterans who had been diagnosed with PTSD, 2954 (4%) had a history of MST.
MST was much more common in female veterans with PTSD than in their male counterparts (31% [n = 2240] vs 1% [n = 714]).
Dr. Maguen noted that a previous VA health system study suggested that 15% of female veterans from the OEF and OIF conflicts have suffered MST, but that study did not look at MST among veterans diagnosed with PTSD.
According to the investigators, it should be noted that MST did not necessarily occur during combat, but could have happened at any time during military service, and that perpetrators were not necessarily US military personnel.
Depression and anxiety were commonly seen in women with PTSD, both with and without a history of MST, whereas depression, anxiety, and substance abuse were common in men with PTSD, both with and without a history of MST.
Fifty percent of women with PTSD and 56% of women with PTSD and MST had 3 or more comorbid mental health diagnoses. For men, the corresponding figures were 48% and 52%.
It is worth noting, the researchers say, that 4% of women with PTSD and MST had an eating disorder.
"Given that eating disorders can have serious, life-threatening complications, the relationship between PTSD and eating disorders is a potentially important area for further research," they write.
"Attention to gender and complex comorbidities is an important consideration as the VA continues to expand and strengthen mental health programs to care for this newest generation of returning veterans," Dr. Maguen told Medscape Medical News.
Rapidly Growing Demographic
Caitlin Hasser, MD, director of the Women's Mental Health Program at the San Francisco VA Medical Center, who was not involved in the study, told Medscape Medical News that women veterans have traditionally been a significant minority within the VA, but are a rapidly growing demographic.
It is estimated that women make up about 12% of the total number of military personnel who have served in Iraq and Afghanistan, 15% of active military personnel, and 17% of National Guard and Reserve personnel.
"Women entering the system are younger — in their childbearing years, have relatively recent exposure to combat, and much higher rates of experiencing sexual trauma. The VA as a whole is currently in the process of redesigning its clinical service delivery to ensure that we are meeting the unique needs of this population," said Dr. Hasser.
She added that Dr. Maguen's research on sex differences in mental health diagnoses is "critically important to understanding the complex and unique concerns of our returning women veterans. This will help the VA tailor treatments appropriately as we develop women's focused treatment programs for this new generation."
The study was supported by a Department of Defense Concept Award Grant, VA Health Sciences Research and Development Career Development Award, and a National Institutes of Health grant. The authors and Dr. Hasser have disclosed no relevant financial relationships.
Women's Health Issues. Published September 12, 2011. Abstract
Medscape Medical News © 2011 WebMD, LLC

Send comments and news tips to news@medscape.net.
Cite this: Sexual Trauma Rampant in Female OIF/OEF Veterans With PTSD - Medscape - Sep 22, 2011.