September 7, 2011 (Paris, France) — Adolescents with depression are less likely to benefit from cognitive behavioral therapy (CBT) if they report marked insomnia, researchers announced here at the 24th Congress of the European College of Neuropsychopharmacology.
Their data also show that nearly two thirds of depressed teens complain of insomnia.
"Insomnia is a common feature in all depression and may be associated with higher levels of suicidal thoughts and behaviors and worse outcomes, independent of the severity of depression," Graham J. Emslie, MD, the Charles E. and Sarah M. Seay Chair in Child Psychiatry at the University of Texas Southwestern Medical Center at Dallas Children's Medical Center, told Medscape Medical News.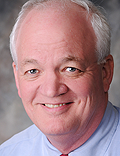 "Unfortunately," he added, "most depression treatments do not specifically target the symptom of insomnia."
"Our results suggest that for adolescents with depression and insomnia, antidepressant therapy alone is not sufficient to treat the depressive episode, and additional treatment for insomnia may be indicated in order to improve depression outcomes," he added.
For their study, the investigators used data from the National Institute of Mental Health–funded Treatment for Adolescents With Depression Study (TADS), which randomized 439 individuals from 12 to 17 years of age to 12 weeks of treatment with the selective serotonin reuptake inhibitor (SSRI) fluoxetine alone, CBT, fluoxetine plus CBT, or placebo.
Approximately 5% to 6% of adolescents develop depression. Early-onset depression is associated with multiple adverse outcomes, including substance abuse, functional impairment, suicidal behavior, and adult depression, Dr. Emslie explained.
Despite the availability of effective treatments for adolescent depression, remission rates remain low. Even among responders, residual symptoms are common, and adolescents with residual symptoms are less likely to achieve remission and are more likely to relapse.
Roughly 75% of adolescents with depression also have insomnia, the symptoms of which include difficulty falling asleep and remaining asleep, he noted. Although insomnia is known to produce poor outcomes in depressed adults, little is known about the effects of insomnia on acute treatment outcomes in depressed youth.
Dr. Emslie emphasized that the availability of such information is especially important, given that SSRIs, which are commonly prescribed to depressed adolescents, tend to worsen sleep architecture.
TADS Dataset Shows Impact of Insomnia
Overall, 64.2% of the study cohort had insomnia, documented by a Children's Depression Rating Scale, Revised (CDRS-R) sleep item score of 4 or more.
Adolescents with insomnia had more severe depression at enrolment, determined by both the Clinical Global Impression–Improvement Scale score and CDRS-R total score. What's more, youth with insomnia continued to have a significantly higher total score, even when the sleep item was removed from the CDRS-R.
Depressed adolescents with insomnia were more likely to report suicidal ideation on the Suicidal Ideation Questionnaire–Junior. In addition, their depressive episodes were more prolonged.
CBT Less Effective
At 6 weeks, teens with insomnia had lower response rates to depression treatment overall than teens without insomnia (39.4% vs 52.9%; P = .007). However, response rates at 12 weeks did not differ significantly between the 2 groups (49.6% vs 56.7%; P = .16).
Response to fluoxetine monotherapy at 6 weeks was similar in teens with and without insomnia (55.4% vs 51.4%; P = .70), and remained similar at 12 weeks (60.8% vs 60.0%; P = .94).
In those with insomnia, the addition of CBT to medication did not boost response (54.5%). In contrast, in youth without baseline insomnia, combination treatment produced higher response rates than fluoxetine alone at 6 weeks (75.6% vs 51.4%; P = .028) and 12 weeks (80.5% vs 60.0%; P = .049).
CBT alone showed higher response rates at 6 weeks in youth without insomnia than in those with insomnia (47.6% vs 24.6%; P = .022), although by week 12, the response was similar (47.6% vs 40.6%; P = .47).
"Because we know that youth who respond earlier to treatment are more likely to have a better outcome overall, it will be important to study treatments that speed up improvement," Dr. Emslie said. "Given that sleep dysregulation appears to slow treatment response, a future study examining the addition of treatments specifically to improve insomnia (e.g., cognitive behavioral therapy or pharmacological agents for insomnia) in the course of depression will be important."
Finally, he said that although it has long been known that sleep disturbance is a feature of depression, studies have only recently examined its impact on depression.
An Important Study
"This is an important study because it confirms what we see in our clinical practice — namely that insomnia is common in depressed adolescents and that it may interfere with treatment responses," Celso Arango, MD, who is head of the adolescent unit in the psychiatry division at Hospital General Universitario Gregorio Marañón, in Madrid, Spain, and associate professor of psychiatry at the Maryland Psychiatric Research Center of the University of Maryland in Baltimore, told Medscape Medical News.
"Especially with children and adolescents, we start with basic recommendations on sleep hygiene," he said. "We caution patients against drinking beverages that contain caffeine close to bedtime and encourage them to go to bed at the same time every night. Young people tend to have a fairly regular and earlier bedtime during the week and then stay out late on weekends; a stable sleep pattern is preferred."
Medication to treat insomnia should be tried only when conservative measures are ineffective. "If conservative measures fail, it may be advisable to prescribe a medication that induces sleep — like any of several short-acting benzodiazepines or an antidepressant that is known to induce sleep — but only for a brief period of time. We should definitely have a higher threshold for prescribing medications to adolescents with insomnia, and that means waiting a minimum of a month while testing out conservative measures before prescribing medication."
The study was funded by the National Institute of Mental Health. Dr. Emslie reports receiving research support from Eli Lilly, Forest Laboratories, GlaxoSmithKline, and Somerset; being a consultant for Biobehavioral Diagnostics, Eli Lilly, Forest Laboratories, GlaxoSmithKline, INC Research, Lundbeck, Pfizer, Seaside Therapeutics, Shire, and Wyeth Pharmaceuticals; and being on the speakers bureau for Forest Laboratories. Dr. Arango has disclosed no relevant financial relationships.
24th Congress of the European College of Neuropsychopharmacology (ECNP): Abstract P.2.a.019. Presented on September 5, 2011.
Medscape Medical News © 2011 WebMD, LLC

Send comments and news tips to news@medscape.net.
Cite this: Insomnia Thwarts Treatment Response in Depressed Teens - Medscape - Sep 07, 2011.