Transitioning HIV-Infected Adolescents Into Adult Care: Expert Commentary
Children and youth with disabilities and special healthcare needs (DSHCN) comprise 13%-15% of the US population. Each year approximately 750,000 of adolescents with DSHCN cross over the proverbial "bridge" to adulthood. Moreover, due to major medical advances over the past 2 decades, more than 90% of children born today with a chronic or disabling condition are expected to survive well into their twenties.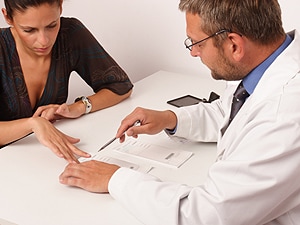 This phenomenon is no better illustrated than with survivors of the pediatric HIV epidemic that began in the early 1980s. Today, the average age of perinatally HIV-infected youth attending pediatric subspecialty programs approaches the mid-teen years. Add to that the sobering demographic of an expanding group of behaviorally infected adolescents 13-24 years of age, many of whom also receive pediatric/adolescent-centered care, and we are left with a large population of teenagers and young adults who will need to transfer their healthcare to an adult setting. Learning how to foster, nurture, organize, and coordinate that transition in order to minimize anxiety and maximize patient satisfaction and retention in care remains a challenge of enormous proportions.
We are not alone in this dilemma. Clinicians and other allied health professionals providing care for this unique population of HIV-infected adolescents and young adults can look to other chronic illness models and to professional groups for guidance in designing and implementing effective transition programs. Although transition can be defined in many ways, it is not simply a medical transfer but is best described as a "multifaceted, active process that attends to the medical, psychosocial, and educational or vocational needs of adolescents as they move from the child-focused to the adult-focused health-care system. Health care transition must also facilitate and foster development in other areas of life as well (e.g. work, community, and school)."(1)
In 2002, the American Academy of Pediatrics, the American Academy of Family Physicians, and the American College of Physicians-American Society of Internal Medicine published a consensus statement on healthcare transitions for young adults with DSHCN. In that document, the group identified 6 key steps to ensure successful transitioning to the adult clinic:
Find a healthcare professional who assumes responsibility for current and future coordination;

Provide mandatory transition training for primary care physicians, either during residency or thereafter;

Generate a medical summary that is current and accessible;

Prepare a written healthcare transition plan together with the adolescent and his/her family. We strongly believe that the earlier this plan is developed, the sooner challenges are identified and addressed;

Adhere uniformly to adolescent preventive care guidelines; and

Ensure affordable, continuous health insurance coverage for all young adults with DSHCN throughout adolescence and adulthood.(2)
Furthermore, an extensive body of literature and experience already exists pertaining to transition protocols for other chronic childhood diseases including cystic fibrosis, spina bifida, epilepsy, and diabetes. In aggregate, although clinicians can draw on these guidelines and the experience of others who have thought deeply about these issues and have developed and incorporated transition programs within their practices, data and outcomes for pediatric HIV transitioning are limited.
The pediatric/adolescent HIV infection, either perinatally or behaviorally acquired, can broadly be described as a highly stigmatizing, family disease that disproportionately affects the poor, minorities, and other marginalized populations. This may not be the case with many other disorders mentioned above, where the sick child may have at least one healthy parent who can support the child through their vulnerable years. Many HIV-infected youth have lost their parents and other family members, either due to AIDS, other chronic diseases, violence, substance abuse, and mental illness.
Most perinatally HIV-infected youth have received comprehensive care in the same clinic from the same provider their whole life, and so they have developed a level of trust and familiarity with the clinic staff and philosophy of care that are rarely seen in any other practice setting. To leave the safety of this environment and start anew in a adult setting recapitulates in many ways the loss and disruption they have experienced all throughout their lives and serves as a major obstacle to successful transitioning to adult-oriented care. The patient becomes stuck, and the institution passively follows, because it remains the "path of least resistance" for all concerned. In addition, the disconnect that may exist between the chronological age and the functional age of the youth defines the unique individual challenges ahead in terms of resources and time needed to start the transitioning process.
Other logistic barriers are represented by moving from a more forgiving and accommodating pediatric/adolescent model to an anxiety- and fear-producing adult model where expectations and responsibilities are usually non-negotiable and support to navigate the system is relatively scarce. Thus, communication, open collaboration, clear expectations, and provision of support systems are critical to a successful transition plan.
The New York State Department of Health AIDS Institute has recently published guidelines: "Transitioning HIV-Infected Adolescents into Adult Care," which intends to "assist providers with the transition process to ensure that HIV-infected young adults are successfully and seamlessly integrated into an adult care setting."
The document supports and builds on existing policies and transitioning protocols within the context of the unique challenges that this population faces. To summarize, it outlines (1) the challenges and barriers to a successful transition; (2) developing and preparing a transition plan, including the provision of critical education and skills training for adolescent patients; (3) identifying the adult care provider; (4) preparing for transitioning patients in the adult care setting; (5) implementation of the transition plan; (6) the role of the adult care provider during the transition period; and (7) evaluation after transition has occurred.
Several key points to keep in mind about these guidelines are that:
They are guidelines, not mandates, emphasizing that transition plans need to be individualized;

A clinic staff member must be assigned as the patient's "transition coordinator/facilitator";

Transition will be inherently easier if the cultures of the 2 clinics are aligned and its members already engaged in other partnerships;

Patients will and should be expected to engage and disengage as they work their way through the transition; and

All of the activities mentioned above can only be applied in the context of a multidisciplinary approach -- anything less will lead to fragmentation of care and patients will get lost in the system.
In the spirit of full disclosure, as authors of this commentary as well as consultants to the authors of these transition guidelines, our own attempts at transitioning patients have been mixed. Will we, or the patients we care for, become "victims" of our collective success? Although we must acknowledge and take pride in the tremendous gains that have been made in the management of HIV disease and prevention of mother-to-child transmission, there is still much work to be done in the area of transitioning these vulnerable patients to a new phase of their lives.
References
Reiss J, Gibson R. Health care transition: destinations unknown. Pediatrics. 2002;110:1307-1314.

American Academy of Pediatrics; American Academy of Family Physicians; American College of Physicians-American Society of Internal Medicine. A consensus statement on health care transitions for young adults with special health care needs. Pediatrics. 2002;110:1304-1306.
Medscape HIV/AIDS © 2011  WebMD, LLC

Cite this: Jacob Abadi, Michael G. Rosenberg. Transitioning HIV-Infected Adolescents Into Adult Care - Medscape - Aug 29, 2011.