July 13, 2011 — It looks like more sleepless nights for drug maker Trancept Pharmaceuticals. The company says regulators are rejecting their new formulation of zolpidem tartrate for a second time.
During a Tuesday teleconference, regulators raised more safety concerns. The company anticipates a complete response letter from the US Food and Drug Administration (FDA) rejecting the drug later today or tomorrow.
It has been a long road to approval for zolpidem, the product drug makers hope to market as Intermezzo. The sublingual tablet is for insomnia when a middle-of-the-night awakening is followed by difficulty returning to sleep.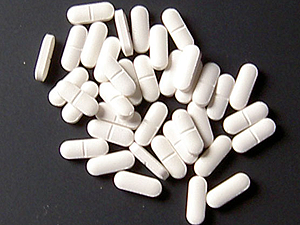 Regulators rejected the agent the first time in 2009, not because of doubts about efficacy, but because of concerns over a safe dosing strategy that would prevent users from taking the drug with less than 4 hours of bedtime remaining or inadvertently taking a double dose in one night.
The decision surprised many because other formulations of zolpidem, such as Ambien (Stilnox), are already on the market.
Trancept wants to promote its version of zolpidem as the first sleep aid specifically for use by patients who awaken in the middle of the night.
Regulators requested additional data demonstrating that zolpidem does not present an unacceptable risk for next-day residual effects when used according to its proposed label. They put special emphasis on driving safety.
Trancept says it will discuss the FDA's newest concerns after the company receives more information from regulators.
According to the Centers for Disease Control and Prevention, drowsy driving contributes to an estimated 100,000 motor vehicle crashes and about 1,500 deaths each year.
Dangerous Sleep Driving
The role of sedatives in sleep driving is a problem the FDA has been evaluating for some time. In 2007, regulators requested that all manufacturers of sedative-hypnotic drugs include stronger product language warning of the potential risks.
The products are used to induce or maintain sleep, but have also been linked to serious falls and sleep-related behaviors, such as driving while not fully awake, sleep walking, making telephone calls, and having sex. Most people do not remember these events afterward.
"New concerns have arisen about the most appropriate way to evaluate both the safety and the efficacy of medications for insomnia," the FDA told Medscape Medical News in May during its 2-day expert panel workshop on the issue.
In January, Trancept Pharmaceuticals resubmitted its New Drug Application. It included results of a new highway-driving study. The primary analysis used to determine the capacity of zolpidem to impair driving showed no statistically significant difference between therapy and placebo.
To characterize the risk profile of zolpidem on next-day residual effects if zolpidem were misdosed, the company assessed patients' driving ability beginning 3 hours after middle-of-the-night treatment. In drives that started immediately after treatment, zolpidem was associated with statistically significant effects in the primary analysis, and one drive was discontinued because of excessive driver drowsiness.
Trancept Pharmaceuticals has a licensing agreement with Purdue for zolpidem. The companies are now reviewing their plans.
Medscape Medical News © 2011 WebMD, LLC

Send comments and news tips to news@medscape.net.
Cite this: FDA Questions Insomnia Drug Again - Medscape - Jul 13, 2011.