Hepatitis C in Children
Hepatitis C virus (HCV) is a flavivirus that is remotely related to other flaviviruses including yellow fever and West Nile. This is a single–stranded, plus-sense RNA virus similar to hepatitis A virus (HAV) with a genome size of approximately 9500 base pairs that encodes for a single large polyprotein that is cleaved to form individual viral proteins. The virus displays marked heterogeneity around the world with 6 distinct genotypes. Additionally there are numerous quasispecies attributable to "hypervariable" regions of the envelope, which allow it to mutate to evade the host immune response. Every time the body creates antibodies, the virus mutates to escape those antibodies, allowing it be 1 step ahead of the immune system. This ability presents a major obstacle to the development of a vaccine.
Transmission of Hepatitis C
HCV is transmitted by contact with contaminated blood or blood-containing body fluids with intravenous drug use representing a major mode of transmission. Another major source of transmission was via blood transfusions prior to 1992, which was the first year when enough antigen was used to insure that a negative result was reliable.
The way that most children are infected is as a result of mother-to-child vertical transmission, which occurs in approximately 5%-10% of pregnancies in women infected with HCV. Fortunately, children usually resolve high levels of viremia at a much higher rate than adults for reasons that are incompletely understood. While maternal coinfection with HIV previously resulted in much higher rates of vertical transmission, treatment with highly active antiretroviral agents (HAART) during pregnancy has dramatically reduced these rates and transmission from mothers with comorbid HIV and HCV to their infants is now equivalent to the rate seen in mothers with mono-infection.
The virus could be transmitted via other routes but substantial proof is lacking. Breastfeeding has been examined in several studies, and it is unlikely that transmission occurs; breastfeeding by an HCV-positive mother is not contraindicated by the Centers for the Disease Control and Prevention (CDC). As is the case for most women, HCV-positive women should be encouraged to breastfeed.
While sexual transmission most likely does occur, it is not an efficient mode of transmission. Studies of HCV-discordant couples have documented transmission rates of 1%-3%. Even this number may be inflated as it is unclear if there were other independent risk factors, such as a blood transfusion or other medical procedure, in the noninfected partner.
Microscopic blood exposures, such as those that result from sharing razors or toothbrushes, have been documented as a source of transmission, as has contamination in endoscopy suites and during dental procedures. While there has been concern about transmission due to tattooing, modern day tattooing at a reputable tattoo art house that recognizes and abides by safety recommendations, such as equipment replacement guidelines, is unlikely to be the source of infection. The CDC does not consider tattooing to be a risk factor or a reason for HCV testing. However, tattoos done 20 or 30 years ago or those done in other countries, such as Vietnam during the war, are a major risk factor.
Clinical Manifestations of Hepatitis C
Acute subclinical hepatitis is most common after bloodborne exposure and symptoms, if they occur, are indolent and may not occur until months or years after infection. While fever, fatigue, and jaundice can occur, patients may not have any symptoms until they present with signs of end-stage liver disease. Most children with HCV will be asymptomatic.
Diagnostic Evaluation of Hepatitis C
Testing for HCV infection consists of checking for antibody to HCV (ie, immunoassay, enzyme immunoassay, or enhanced chemiluminescence immunoassay and, if recommended, a supplemental antibody test).[1]

Figure 1. Proposed HCV diagnostic evaluation.
The first question to ask when evaluating a child who is antibody positive for HCV is whether they are RNA positive? A positive HCV antibody test may indicate resolved infection, and if so, then there is no need for any further evaluation. It is reasonable to repeat the test an additional time in 6-12 months to insure both that the original result was not a laboratory error and that RNA is not present; families of children who are still negative can be reassured that infection is resolved, and there is no need for further monitoring.
Children who are RNA+ do require an assessment of liver function and genotype, however. Recent research has recognized a gene polymorphism within the interleukin 28B (IL28B) gene, which is associated with an interferon lambda. Patients with this genotype of European descent achieve a sustained virologic response (SVR) rate to therapy of approximately 80% as compared with a 50% SVR in patients of African descent with the same CC genotype.[2]Both response rates however, are higher than those seen in patients with either a heterozygote TC or a homozygous TT genotype. These genetic polymorphisms, and their distribution throughout the world, explain a large part of the varying response to treatment in patients of differing ethnicity and race.
IL28B studies have not yet been completed in children, though early data from some retrospective studies indicate that the impact on response to therapy of this polymorphism in children is comparable to adults. Commercial tests are available, though there are no current recommendations for widespread testing.
A liver biopsy should be performed in patients with HCV genotype 1 as this is the only reliable methodology for determining degree of liver fibrosis.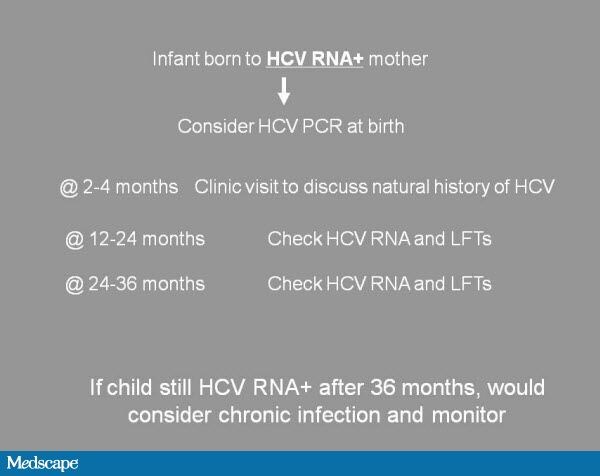 Figure 2. Proposed diagnostic algorithm for vertically exposed infants.
Infants born to HCV RNA- women do not require testing since the mother's RNA status indicates she is not viremic and thus cannot transmit virus to her infant. It is uncertain if testing should be conducted at birth in infants born to women who are HCV RNA+. This early testing not been shown to be an effective marker and may only reflect transient infection that will clear spontaneously. However, these parents often are very concerned and will benefit from an early referral to a gastroenterologist or hepatologist who is able to answer their questions about the natural history of HCV and review appropriate monitoring for their infants. .
An assessment for hepatitis C RNA and liver function at 1-2 years of age should be considered. Infants negative at that time warrant one additional assessment of RNA status and LFTs approximately 1 year later. Children negative at that time can be considered to have resolved their viremia. Infants who are positive at those 2 times are chronically infected and will require long-term follow-up with a specialist.
The long and the short of it is that children with HCV typically do well. Overall transmission is only 3%-5%, which means that approximately 95% of children will either never be infected or will resolve their infection spontaneously.
Management of Hepatitis C
The standard of care for treatment of HCV is pegylated interferon (Peg-IFN) and ribavirin. Following 48 weeks of therapy, the SVR is 40%-50% for genotype 1a/1b, which is the predominant genotype in the western hemisphere. An SVR of 80% can be achieved in patients with genotype 2 or 3, a minority genotype in the West, after only 24 weeks of therapy.
The importance of this dual therapy for children was established by the Pegylated Interferon +/- Ribavirin for Children With Hepatitis C (PED C) trial.[3] This multicenter trial established that the addition of ribavirin to Peg-IFN resulted in 53% SVR as compared with 21% SVR following treatment with Peg-IFN and placebo.
There is an argument that all patients with IL28B genotype should be treated with a goal of viral eradication. However, it is still uncertain if that is the case, and the development of new agents in the future may affect the treatment paradigm. Children with a significant level of fibrosis should begin therapy immediately.
What's New With Hepatitis C?
The treatment paradigm for HCV is going to change significantly with the approval of 2 new protease inhibitors, telaprevir and boceprevir. Boceprevir was approved by the US Food and Drug Administration (FDA) on May 13, 2011 to be used in combination with Peg-IFN and ribavirn in patients over the age of 18 years. Telaprevir was approved just 1 week later, also to be used in conjunction with standard therapy for patients with liver disease aged 18 years and older. Unfortunately both agents are only effective against genotypes 1a/1b, so they are not going to be helpful in the parts of the world where genotypes 2 and 3 predominate. However, in the Western world, they represent a major advance. Use of these agents pushes the SVR rate to almost 70% when used in combination with the current standard of care. How and when these agents will be implemented in the treatment of children remains to be determined. I am not aware of any current research examining use of these agents in children though it is reasonable to expect that, with the approval of these agents, pediatric studies will be considered.
These agents are used for only 12 weeks early in the course of the disease.
Currently there are no reliable means for the prevention of HCV. Anti-HCV intravenous immunoglobulin preparations have not demonstrated efficacy. Vaccines are under development but are a long way away from human trials. Improved efforts to effectively screen for asymptomatic infection is likely to be the most effective method to reduce the spread of infection.
The availability of reliable genotype testing will change diagnostic assessment though the appropriate use of these tests in children is still being sorted out. Additionally, the new protease inhibitors, currently only approved for adults, will likely filter down to children in the future, impacting therapeutic options.
Medscape Infectious Diseases © 2011  WebMD, LLC

Cite this: Ravi Jhaveri. What's New -- Part 2: Viral Hepatitis in Children - Medscape - Jul 06, 2011.