June 6, 2011 (Chicago, Illinois) — The treatment of lung cancer is undergoing a revolution. The clinical guidelines for nonsmall-cell lung cancer have just been changed to incorporate genetic testing for EGFR mutations to identify patients who would benefit from targeted oral therapy with erlotinib or gefitinib instead of chemotherapy.
But this is just the beginning.
Another genetic mutation/targeted therapy combination — EML4–ALK/crizotinib — has already been established in clinical trials, and are expected to be approved soon.
There are many more under active study, so the future of lung cancer — and indeed all cancer — is one of personalized therapy, with drugs chosen according to the mutations found in the patient's tumor, rather than chemotherapy chosen for the organ where the tumor is located.
That future for lung cancer has taken a step forward, in the form of the Lung Cancer Mutation Consortium (LCMC), which involves 14 centers across the United States.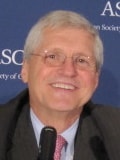 Details of the project were outlined here at the American Society of Clinical Oncology (ASCO®) 2011 Annual Meeting by lead author Mark Kris, MD, chief of the thoracic oncology service at the Memorial Sloan-Kettering Cancer Center in New York City.
The LCMC is conducting a prospective study in which lung cancer tissue is assessed using a multiplex assay that identifies 10 known driver mutations. In addition to EGFR and ALK, they are testing for KRAS, HER2, BRAF, PIK3CA, AKTI, MEKI, NRAS, and MET. Many of these mutations have targeted agents under development, or in the case of HER2, have targeted drugs already on the market (trastuzumab and lapatinib, which are used in breast cancer).
Patients with tumors with an identified mutation are offered targeted therapy — either with erlotinib (Tarceva) or with experimental agents in clinical trials; patients without a recognized driver mutation are treated with chemotherapy.
So far, the LCMC has enrolled 830 patients, and full mutation testing has been carried out on 516 tumor samples. In some cases, there was insufficient tissue available, Dr. Kris noted.
The results so far show that 54% of the tested tumor samples have single-driver mutations. This information is now being used in "real time" to select patients for first-line therapy with erlotinib or to place these patients into clinical trials with experimental targeted therapies specifically directed at their tumor mutation. For example, patients with a NRAS mutation can enroll in a trial of GsK1120212 (GlaxoSmithKline), and those with a PIK3CA mutation can enroll in a trial of BKM120 (Novartis).
"Based on our experience with crizotinib and erlotinib, we expect obvious benefits when effective targeted therapies are given to patients with mutations," Dr. Kris told Medscape Medical News.
"The idea behind the consortium was to create a lasting process at each institution to routinely obtain information on tumor mutations and use it to choose the most appropriate therapy for each patient," Dr. Kris explained. "It's a proof of concept that individual institutions can do this routinely at diagnosis."
This is the future of lung cancer therapy.
"This is the future of lung cancer therapy," said Roy Herbst, MD, PhD, chief of medical oncology at the Yale Cancer Center, New Haven, Connecticut. "The consortium has shown that it is possible to routinely tests for a panel of mutations. This will set a standard for community practices around the world," he told Medscape Medical News.
"In this model, phase 1 and 2 trials are no longer haphazard; they are now educated guesses. New drugs are being tested in a regimented way, and the field will move forward," he said
Research into cancer genetics, new targeted therapies, and this new way of conducting trials "has all come together," he said, "and this will be better for our patients."
"We are now using 2011 data to treat patients in clinical trials in more effective ways," he said.
Dr. Herbst pointed out that a similar study presented at the ASCO meeting showed that matching therapies to mutations in phase 1 clinical trials resulted in improved clinical outcomes.
Both of these studies were highlighted in press briefings as examples of moves toward personalized therapy for cancer.
Not Routine Clinical Practice
Although praising the work undertaken by the LCMC, Ramaswamy Gavindan, MD, from the Washington University School of Medicine, St. Louis, Missouri, who acted as a discussant for this study, said that this approach of testing for many different mutations in lung cancer remains in the realms of research and clinical trials for the time being. He noted that a similar approach to mutation testing is being used in the American College of Surgical Oncology Trial.
For routine clinical practice, however, there is currently effective treatment for only 1 mutation in lung cancer, Dr. Gavindan pointed out. That is the EGFR mutation. For patients with this mutation, consideration should be given to first-line therapy with erlotinib or gefitinib, as per the recent provisional clinical opinion issued by ASCO.
Coming soon will be testing for ALK mutations, and treatment with crizotinib, once this drug is approved, he added.
However, together these represent only a small proportion of all lung cancers. Dr. Kris explained that of the 54% of the samples tested by the LCMC found to have single-driver mutations, only 7% were ALK and 17% were EGRF.
There is still some way to go in figuring out the remainder, but through the LCMC, there is now a concerted effort underway.
The 14 centers participating in the LCMC are the Memorial Sloan-Kettering Cancer Center; the Dana-Farber Cancer Institute, Boston, Massachusetts; the Massachusetts General Hospital, Boston; the University of Texas M.D. Anderson Cancer Center, Houston; Partners Health Cancer Center, Boston; Vanderbilt-Ingram Cancer Center, Nashville, Tennessee; the Sydney Kimmel Comprehensive Cancer Center, Los Angeles, California; University of Texas Southwestern Medical Center, Dallas; H. Lee Moffitt Cancer Center and Research Institute, Tampa, Florida; Medical University of South Carolina, Charleston; National Cancer Institute, Bethesda, Maryland; Vanderbilt University, Nashville; University of Colorado Cancer Center Denver, Aurora; and University of Colorado Denver, Aurora.
The study was funded by a grant from the American Recovery and Reinvestment Act.
American Society of Clinical Oncology (ASCO®) 2011 Annual Meeting: Abstract CRA7506. Presented June 5, 2011.
Medscape Medical News © 2011 WebMD, LLC

Send comments and news tips to news@medscape.net.
Cite this: Mutation-Specific Therapy in Lung Cancer: This is the Future - Medscape - Jun 06, 2011.