June 5, 2011 (Chicago) — In what the lead investigator called a "surprising" result because it contradicts preliminary research, the dietary supplement flaxseed did not significantly reduce hot flashes in postmenopausal women with or without breast cancer in a phase 3 trial.
The study was presented here at the American Society of Clinical Oncology 2011 Annual Meeting.
Hot flashes are a "common" symptom that women experience during menopause and during antiestrogen treatments for breast cancer, said lead study Sandhya Pruthi, PhD, from the Mayo Clinic in Rochester, Minnesota, at a meeting press conference.
It has been theorized that flaxseed is a possible treatment for hot flashes because it is a source of dietary lignans, which are phytoestrogens, said Dr. Pruthi. However, the trial got its start on a less intellectual basis — in Dr. Pruthi's office at the Mayo Clinic, when a patient told her about using flaxseed for hot flashes.
In the trial, 188 women were randomized to eat a daily flaxseed bar containing 410 mg of lignans or a placebo fiber bar; the participants all reported at least 28 hot flashes per week at enrolment.
After 6 weeks, mean hot flash scores were reduced by 4.9 units in the flaxseed group and by 3.5 units in the placebo group; the difference was not statistically significant (P = .29).
In both groups, a little over a third of the women experienced a 50% reduction in their hot flash scores.
"The results were surprising. Pilot study data suggested that flaxseed use was associated with reduction in hot flashes," Dr. Pruthi said in a press statement, referring to a previous 30-patient study with a different method of flaxseed ingestion.
Dr. Pruthi's reaction was not shared by a nutrition scientist who is a flaxseed researcher.
"I'm not surprised at the result," said Lilian Thompson, PhD, from the University of Toronto in Ontario, Canada, who was not involved in the study and was asked to provide comment.
Several other studies have shown the same thing — namely, compared with placebo, flaxseed does not significantly reduce hot flashes, she said.
What about the earlier results from the 30-patient study by Dr. Pruthi and colleagues? "Their pilot study had no placebo control," Dr. Thompson told Medscape Medical News.
In the pilot study, conducted in 2007, the number of daily hot flashed were halved in the women taking flaxseed. In addition, the intensity of the hot flashes dropped by 57%. In that study, the women ate 2 tablespoons of ground flaxseed twice daily, mixed into their cereal, juice, fruit, or yogurt.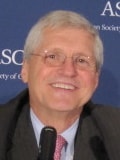 The results of the phase 3 trial are "disappointing," said Mark Kris, MD, from Memorial Sloan-Kettering Cancer Center in New York City, who moderated the press conference. One of the "difficulties" of being a medical researcher is "dealing with the rollercoaster" of study results, he said.
Some Participants on Aromatase Inhibitors and Tamoxifen
There is a need for an alternative to estrogen-plus-progesterone therapy for hot flashes, Dr. Pruthi explained, because of concerns arising from the Women's Health Initiative about associated health risks with that treatment.
Of the 178 evaluable women in the study, 91 had a history of breast cancer and 87 did not. The women with breast cancer were allowed to participate even if they were taking antiestrogen drugs, such as tamoxifen, raloxifene, or aromatase inhibitors. But the study protocol required that the women had to have been on a consistent dose for more than 4 weeks and had to remain on the medication during the study period. Fifty percent of the participants were receiving aromatase inhibitors, and 25% were receiving tamoxifen, said Dr. Pruthi.
Finding a treatment for hot flashes induced by aromatase inhibitors might be a tall order.
The severity and array of menopause symptoms, including hot flashes, caused by aromatase inhibitors led one expert at a 2010 cancer prevention meeting to say that "it appears to be a much worse profile" than originally thought.
"This is like menopause plus," said Judy Garber, MD, MPH, from the Dana-Farber Cancer Institute in Boston, Massachusetts, at the cancer prevention meeting.
Gastrointestinal Adverse Effects
In the study, the participants completed a daily diary of their hot flashes, and the researchers measured the differences in hot flashes — in number and severity — between the start and completion of the study.
Both groups reported increased bloating, diarrhea, and nausea. The gastrointestinal adverse effects seen in both groups were likely due to the fiber content in the flaxseed and placebo bars, say the study authors in their abstract.
Dr. Thompson agreed, and said that the symptoms were to be expected because the treatment bars were packed with a lot of flaxseed and both bars had a lot of fiber.
Flaxseed is thought to have a variety of potential health benefits, but disappointed the researchers.
"Flaxseed may be a highly touted supplement for many ills, but according to our randomized study results, it is not effective for hot flashes," summarized Dr. Pruthi in the press statement.
Study was funded by the National Cancer Institute. Dr. Kris reports being a consultant to Boehringer Ingelheim GmbH, Celgene, Daiichi-Sankyo, GlaxoSmithKline, Merck, the National Cancer Institute, Novartis, Chugai Pharmaceutical, EMD Serono, and Syndax Pharmaceuticals.
American Society of Clinical Oncology (ASCO) 2011 Annual Meeting: Abstract CRA9015. To be presented June 6, 2011.
Medscape Medical News © 2011 WebMD, LLC

Send comments and news tips to news@medscape.net.
Cite this: 'Surprising' Result in Flaxseed-for-Hot-Flashes Study - Medscape - Jun 05, 2011.