American Nurses Credentialing Center is the home of the Magnet Recognition Program® and sponsor of the only official National Magnet Conference®. During the recent 2009 conference, more than 5500 attendees gathered to experience three days in celebration of nursing excellence with colleagues from throughout the world. The 2009 conference took place in Louisville, Kentucky, the home of the Kentucky Derby which is the first "jewel" in the triple crown of horse racing. In keeping with this theme, many "jewels" in the world of nursing were recognized for their excellence and outstanding service. As part of the annual celebration, ANCC recognized several award winners in various categories, including the Magnet® Prize, Certified Nurse Awards, President's Leadership Award, Poster Awards, and the inaugural Princess Muna Al-Hussein Award.
The opening ceremony started off with the grandeur of Churchill Downs and included a reading of a Proclamation written by Mayor of Louisville, Jerry Abramson, proclaiming Thursday, October 1, 2009 as Magnet Recognition® Day. Of course, no celebration in Louisville would be complete without a bluegrass band and the bugler from Churchill Downs performing an awe-inspiring rendition of My Old Kentucky Home.
Magnet® Prize Winner
Cerner Corporation has partnered with the American Nurses Credentialing Center for several years to sponsor the prestigious Magnet Prize. The Magnet Recognition Program challenges healthcare organizations to be innovative and to achieve the outcomes that make a difference for patients and nursing professionals alike. However, The Magnet Prize recognizes organizations that aspire to even greater heights in their pursuit of excellence. These prize winners are organizations with unique programs where innovative action transforms nursing practice and has a direct impact on patients in various settings.
The 2009 Magnet Prize winner was Poudre Valley Health System in Fort Collins, Colorado. (Figure 1) This healthcare system was recognized for its outstanding Community Case Management program, in which nurses and social workers have worked together for 14 years to develop and maintain a unique program to provide a continuum of care, increase preventative care, and improve the ability of patients, families, and providers to work together to manage chronic disease. The program targets patients with inadequate support systems and financial resources, and provides them with a safety net to deal with complex issues that may otherwise result in avoidable visits to the emergency room or doctor's office.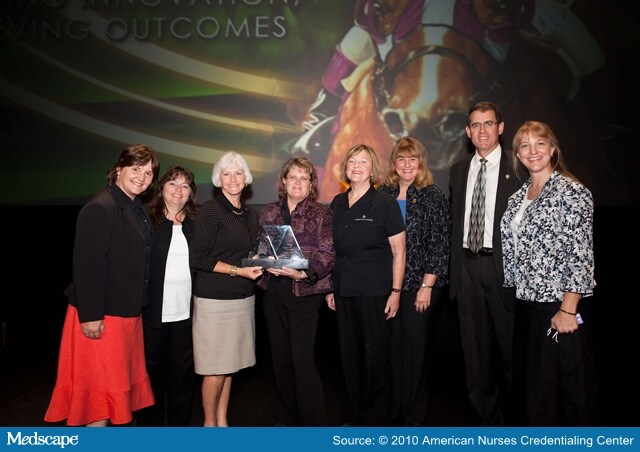 Figure 1. Representatives from Poudre Valley Health System in Fort Collins, Colorado, winners of the 2009 Magnet ® Prize
The Community Case Management Program helps patients with disease management and life skills so that they can continue living in their own homes. What sets this program above others of its kind is that it is financially supported by the health system without grants or limitations on services. By reducing unnecessary ER visits and hospital stays, this program has shown to not only pay for itself, but to save costs well above what it takes to maintain the program!
Certified Nurse Awards
The Certified Nurse Awards recognize the importance of professional nurses being certified in their field. To be eligible for certification, a nurse must first demonstrate a required level of practice experience and educational preparation. The nurse applies for, is accepted, and sits for the certification exam, which is rigorous in itself. Once certified, a nurse maintains certification by submitting evidence of continued expertise in the field in a variety of ways: practice, continuing education, research, teaching, and publication. These professionals stand head-and-shoulders above their colleagues as experts in advanced practice, or as leaders in administration or education; and challenge the profession to move forward in their journey to excellence.
The 2009 Certified Nurse Award winners were: Barbara Brunt, MA, MN, RN-BC, in the area of Specialty Nurse Certification and KC Arnold, ANP, BC-ADM in the area of Certified Advanced Nurse.
Barbara is the Director of Nursing Education and Staff Development at Summa Health System in Akron, Ohio. She has been an active member of the Ohio Nurses Association and the American Nurses Association (ANA) for the past 25 years. She was certified as a medical-surgical nurse for 20 years and is currently certified in nursing professional development and as a nurse executive. As an active member of the ANA Council on Professional Nursing Education and Development, Barbara assisted in the development of the Standards for Nursing Staff Development, and Roles and Responsibilities for Nursing Continuing Education and Staff Development - Both published by the ANA. Barbara is past president of the National Nurses Staff Development Organization and has been a delegate to both ANA the Ohio Nurses Association conventions.
The recipient of the certified Advanced Nurse award is KC Arnold, from Ocean Springs, Mississippi. KC is a nurse practitioner who owns and operates her own diabetes clinic in Mississippi. She accomplished this much differently than most nurse entrepreneurs. The endocrine clinic in which she was working in 2005 was closed in the aftermath of hurricane Katrina. Because there were no other diabetes clinics in the area at the time, KC saw an immediate need to fill for diabetic patients and opened her own diabetes center to serve that population. She did this even though she had no financial backing and had hurricane damage to her own home! The first day she saw only one patient, but that number has increased. Her practice is now a successful clinic with 5 employees and thousands of patients.
KC has proven to be an influential mentor for other nurse practitioners. She guided 2 other Nurse Practitioners through the process of opening their own clinics on the Mississippi Gulf Coast, and she precepts nurse practitioner students from several different programs in the area. KC is a true example of a leader who perseveres in the face of adversity!
President's Leadership Award
This award recognizes exceptional leaders who have partnered with the ANCC president to advance the mission, vision and strategic goals of the American Nurses Credentialing Center.
Karen Haller, RN, PhD, FAAN, Vice President of Nursing and Patient Care Services at the John's Hopkins Hospital, was the 2009 recipient. (Figure 2) As she accepted her award, she summed up the passion that she feels for nursing and for the Magnet program by saying, "When you're working for excellence, it doesn't feel like work." Dr. Haller is a member of the prestigious American Academy of Nursing and currently sits on ANCC's research council and chairs the organization-wide audit committee. She is a Magnet CNO who embodies the standards and promotes the benefits of this recognition program to raise the level of nursing practice, not only in her own facility but throughout the world. She is actively engaged in international nursing as John's Hopkins partners with Tawam Hospital in the United Arab Emirates and has been a member of ANCC's Middle East task force.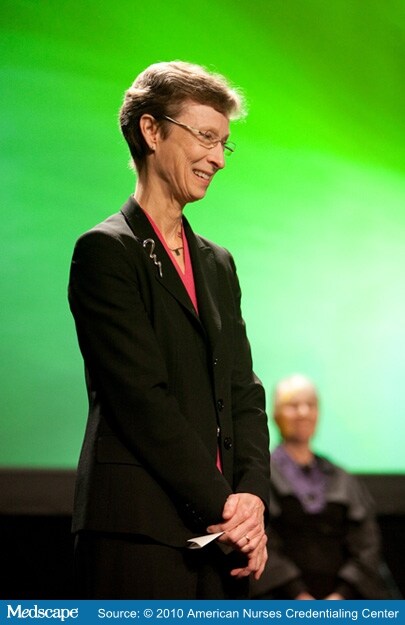 Figure 2. Karen Haller RN, PhD, FAAN, Vice President of Nursing and Patient Care Services at the John's Hopkins Hospital, winner of the President's Leadership Award
Princess Muna Al-Hussein Award
It was with great pleasure that ANCC announced a new award to be given at the annual Magnet Conference - the Princess Muna Al-Hussein Award. This inaugural award is named in honor of someone who has given a tremendous amount of energy and dedication to advance the cause of nursing and healthcare worldwide.
Her Royal Highness (HRH), Princess Muna, of The Hashemite Kingdom of Jordan, is deeply committed to the advancement of nursing issues in Jordan and around the globe. She is the Director of Jordan's Nursing Council, founded the Princess Muna Scholarship Fund for Nursing, and is responsible for the Princess Muna Al-Hussein Global Nursing Research Award. HRH has served as the World Health Organization's Patron of nursing and midwifery. In her various roles, she has been a champion of strengthening the workforce of healthcare workers worldwide to combat preventable and treatable diseases. Her approach to this is through education, scholarship, ongoing training, and professional development. She is focused on improving standards and outcomes related to quality of care, and is passionate about promoting scientific research and enhancing nursing knowledge through scientific developments.
Conference attendees were excited to learn that Her Royal Highness, Princess Muna, was the first recipient of this prestigious award, and was in attendance at the conference. (Figure 3)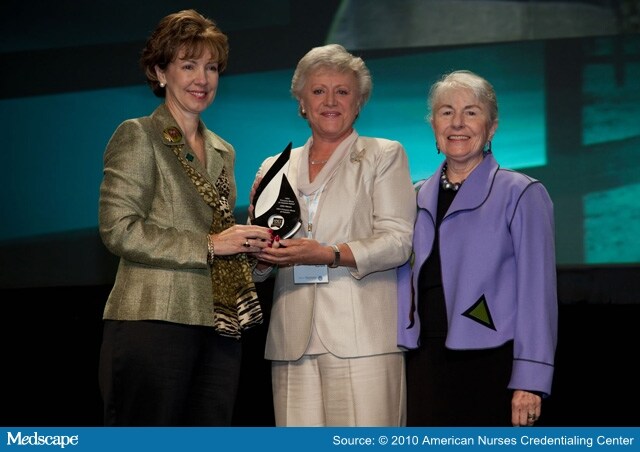 Figure 3. The presentation of the first Princess Muna Al-Hussein Award
Photo includes, from left to right, Debbie D. Hatmaker PhD, RN-BC, SANE-A, ANCC President, Her Royal Highness (HRH), Princess Muna, of The Hashemite Kingdom of Jordan, and Jeanne M. Floyd PhD, RN, CAE, ANCC Executive Director
Poster Award Winners
Sponsored by GE Healthcare, Aurora Health Care, Advocate Christ Medical Center, and Tampa General Hospital; awards were given for exemplary posters in the following categories: Clinical Practice, Leadership, and Research. The volunteer panel of judges for the poster awards were as follows: Mary Ann T. Donohue, PhD, RN, APN, NEA-BC; Ronda G. Hughes, PhD, MHS, RN; Joanne V. Hickey, PhD, RN, ACNP-BC, FAAN, FCCM; Patricia Rackstein, MA, BSN, RN-BC.
The 2009 Magnet Conference poster winners are:
Clinical Practice
Title: Developing an Innovation Unit and Evaluating Outcomes
Presenters: Kristine Adams, RN, BSN; Theresa Lattner, RN, CMSRN; Cheryl O'Malley, RN, MSN, CMSRN; Jill Snowden, RN, CMSRN; Julia Treska, RN, CMSRN
Organization: Fairview Hospital (Cleveland, OH)
Leadership
Title: SOARing towards the Future
Presenters: Joanne Hambleton, RN, MSN, NE-BC
Organization: Fox Chase Cancer Center (Philadelphia, PA)
Research
Title: Using Existing Data to Identify Nursing Units Vulnerable for Bullying, Harassment, and Horizontal Violence
Presenters: 1. Wendy Budin, PhD, RN-BC; Susan Bowar-Ferres, PhD, RN, NEA-BC
2. Roseanna DeMarco, PhD, APRN-BC, ACRN
Organization: 1. NYU Langone Medical Center (New York, NY)
2. Boston College (Chestnut Hill, MA)
For more information and to register for the 2010 National Magnet Conference, please visit www.anccmagnetconference.org
This content is provided by American Nurses Credentialing Center (ANCC) for publication on the Medscape.com website.
ANCC's internationally renowned credentialing programs certify nurses in specialty practice areas; recognize healthcare organizations for promoting safe, positive work environments through the Magnet Recognition Program® and the Pathway to Excellence® Program; and accredit providers of continuing nursing education. In addition, ANCC's Institute for Credentialing Innovation® provides leading-edge information and education services and products to support its core credentialing programs.
ANCC is passionate about helping nurses on their journey to nursing excellence. Visit ANCC's web site at www.nursecredentialing.org
The American Nurses Credentialing Center (ANCC)is a subsidiary of the American Nurses Association (ANA).
ANCC © 2010 American Nurses Credentialing Center

Cite this: Mary Golway. A "Royal" Awards Ceremony at ANCC's National Magnet Conference® - Medscape - Mar 05, 2010.