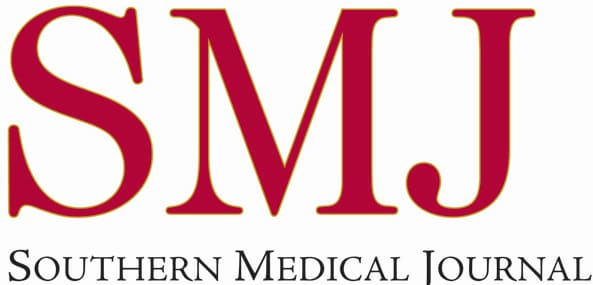 Saw Palmetto-induced Pancreatitis
Abstract and Introduction
Abstract
Saw palmetto is a frequently used botanical agent in benign prostatic enlargement (BPH). Although it has been reported to cause cholestatic hepatitis and many medical conditions, Saw palmetto has not been implicated in acute pancreatitis. We report a case of a probable Saw palmetto induced acute hepatitis and pancreatitis.
A 55-year-old reformed alcoholic, sober for greater than 15 years, presented with severe non-radiating epigastric pain associated with nausea and vomiting. His only significant comorbidity is BPH for which he intermittently took Saw palmetto for about four years. Physical examination revealed normal vital signs, tender epigastrium without guarding or rebound tenderness. Cullen and Gray Turner signs were negative. Complete blood count and basic metabolic profile were normal. Additional laboratory values include a serum amylase: 2,152 mmol/L, lipase: 39,346 mmol/L, serum triglyceride: 38 mmol/L, AST: 1265, ALT: 1232 and alkaline phosphatase was 185. Abdominal ultrasound and magnetic resonance cholangiography revealed sludge without stones. A hepatic indole diacetic acid scan was negative. Patient responded clinically and biochemically to withdrawal of Saw palmetto. Two similar episodes of improvements followed by recurrence were noted with discontinuations and reinstitution of Saw Palmetto.
Simultaneous and sustained response of hepatitis and pancreatitis to Saw palmetto abstinence with reoccurrence on reinstitution strongly favors drug effect. Natural medicinal preparations are therefore not necessarily safe and the importance of detailed medication history (including supplements) cannot be over emphasized.
Introduction
Saw palmetto is a frequently used botanical agent in benign prostatic enlargement (BPH). It is an extract of the American dwarf palm tree and is thought to cause cholestatic hepatitis through both estrogenic and antiandrogenic effects. Our literature search did not reveal any reports associating saw palmetto and acute pancreatitis. We report a case of probable saw palmetto-induced acute hepatitis and pancreatitis.
Case Report
A 55-year-old white male with a remote history of alcoholism, sober for more than 15 years and no history of cholelithiasis, presented with severe nonradiating epigastric pain associated with nausea and vomiting. Patient's current medical problems dated back 14 months when he visited the emergency room with these symptoms but was only treated as an outpatient and told he had pancreatitis. Four months ago, he was admitted again for similar complaints and was found to have acute hepatitis and pancreatitis, but detailed workup failed to reveal any etiology. Current symptoms started on the day of presentation with progressively worsening, nonradiating sharp epigastric pain accompanied by 3 episodes of profuse nonprojectile, nonbilious vomiting. He denied weight loss, fever or chills, jaundice, melena, pruritus, change of urine or stool color and gave no history of recent endoscopic evaluation. The patient's other significant comorbidity is benign prostatic hypertrophy, and in the last 4 years has treated urinary obstruction with saw palmetto or intermittent catheterization.
He was found to be acutely ill-looking, slightly icteric with normal vital signs. His abdomen was soft with right hypochondrial and epigastric tenderness without guarding or rebound. Liver was not palpable and Courvoisier, Cullen and Gray Turner signs were negative. Rectal examination did not reveal abnormal findings.
Hospital Course
Initial workup revealed a normal complete blood count and basic metabolic profile. Serum proteins were normal with AST = 1,265 U/L; ALT = 1,232 U/L; ALP = 185 U/L; serum amylase = 2,152 U/L; lipase = 39,346 U/L; and serum triglyceride = 38 mg/dL. Urinalysis and toxicology screening and cardiac enzymes were unremarkable, as were HIV, viral hepatitis and rheumatologic panels. Abdominal ultrasound and magnetic retrograde cholangiography revealed normal biliary tract and sludge, but no stones. A hepatic indole diacetic acid scan was negative. Saw palmetto was held and patient was managed with rehydration and analgesics only. He improved remarkably with complete normalization of his enzymes by the fourth day. He has remained asymptomatic 8 months after complete abstinence.
Discussion
Many of the stories about herbal medicines publicize their successes as remedies with little mention of their adverse effects; the word natural is equated with safety. Saw palmetto, an active ingredient in many preparations, is an extract of Serenoa repens, the American dwarf palm tree. Although it has been used for a myriad of indications as diuretic, aphrodisiac and breast augmenter, its major clinical usage is in benign prostatic hypertrophy (BPH).[1] Its success in relieving obstruction due to BPH earned it the name plant catheter and inclusion in the US National Formulary (1906-1950).[1,2] Saw palmetto has so far been implicated in hepatitis, cholecystitis, bleeding diathesis, conduction defects, and erectile dysfunction.[3-7] Its mechanism of action is believed to be derived from the stimulation of estrogenic and inhibition of progesterone receptors in prostatic tissues,[8] but it also exhibits antiestrogenic and antiandrogenic effects, inhibiting the actions of 5-alpha reductase enzyme and also the binding of dihydrotestosterone to androgen receptors.[8,9]
In 1997, Hamid et al[3] reported a case of persistent cholestatic hepatitis following only a 2 week exposure to Prostata, an herbal preparation containing saw palmetto; there are, however, fewer reports of herbal medications causing acute pancreatitis. This may be related to the inadequate monitoring of these drugs or patients not volunteering information on their use. There is no established cause in our patient of acute pancreatitis or hepatitis apart from the fact that he takes saw palmetto. The consistent resolution of symptoms following abstinence during brief hospitalization periods (consistent with short elimination half-life of saw palmetto[10]) and the relatively prolonged symptom-free period following complete withdrawal are pointers of potentially significant association. Furthermore, the concurrent occurrence and resolution of pancreatitis with acute hepatitis (known to be caused by saw palmetto[3]) is indicative of common etiology. Noteworthy also is the fact that his clinical picture and the pattern of rise in his transaminases are suggestive of hepatocellular damage as well as cholestasis.
This case underscores the importance of taking a detailed medication history including herbal medicinal usage in all patients, especially in those with recurrent problems for which no explanation has been found. Highly sophisticated imaging techniques cannot substitute for this important piece of clinical data. While remote causes of pancreatitis including microlithiases may arguably play a role in this patient's symptomatology, such causes would not explain his clinical and biochemical presentation together with a quick and sustained response without surgical intervention.
Finally, the fundamental question of whether saw palmetto is indeed involved in hepatic, pancreatic and possibly other organ injury in susceptible individuals needs to be determined.
References
Serenoa repens. Altern Med Rev 1998;3:227-229.

Olin B. Saw palmetto monograph, in facts and comparisons. The Lawrence Review of Natural Products, Facts and Comparisons Inc, St. Louis, MO, 1994.

Hamid S, Rojter S, Vierling J. Protracted cholestatic hepatitis after the use of prostata. Ann Intern Med 1997;127:169-170.

Braeckman J. The extract of serenoa-repens in the treatment of benign prostatic hyperplasia. A multicenter open study. Curr Ther Res 1994;55:776-785.

Plosker GL, Brogden RN. Serenoa repens (Permixon). A review of its pharmacology and therapeutic efficacy in benign prostatic hyperplasia. Drugs Aging 1996;9:379-395.

Wilt TJ, Ishani A, Stark G, et al. Saw palmetto extracts for treatment of benign prostatic hyperplasia: a systematic review. JAMA 1998;280:1604-1609.

Cheema P, El-Mefty O, Jazieh AR. Intraoperative haemorrhage associated with the use of extract of Saw Palmetto herb: a case report and review of literature. J Intern Med 2001;250:167-169.

Di Silverio F, Monti S, Sciarra A, et al. Effects of long-term treatment with Serenoa repens (Permixon) on the concentrations and regional distribution of androgens and epidermal growth factor in benign prostatic hyperplasia. Prostate 1998;37:77-83.

Sultan C, Terraza A, Devillier C. Inhibition of androgen metabolism and binding by a liposterolic extract of Serenoa repens B in human foreskin fibroblasts. J Steroid Biochem 1984;20:515-519.

De Bernardi DVM, Tripodi AS, Contos S. Serenoa repens capsules: a bioequivalence study. Acta Toxicol Ther 1994;15:21-39.