Presenter: Steven Steinhubl, MD; University of North Carolina (Chapel Hill)
In patients who undergo percutaneous coronary intervention (PCI), the relationship between the time of pretreatment with thienopyridine and the time of intervention has been shown to be of critical importance.
Data from the Percutaneous Coronary Intervention in the Clopidogrel in Unstable Angina to Prevent Recurrent Events (PCI-CURE)[1] study showed that patients who were treated with clopidogrel prior to the intervention had a 44% risk reduction in the composite endpoint of death, myocardial infarction, or urgent revascularization compared with patients who did not receive pretreatment. Furthermore, previous studies have shown that by 30 minutes following a 375-mg loading dose of clopidogrel, there is a 55% platelet inhibition, and maximal inhibition occurs by 5 hours.
The Clopidogrel for Reduction of Events During Observation (CREDO)[2] study randomized 2116 patients who were to undergo PCI to either clopidogrel at a 300-mg loading dose and aspirin 325 mg 3-24 hours prior to the intervention (n = 1053) or placebo plus aspirin 325 mg (n = 1063). The exact timing of the loading dose was at the discretion of the study site. Following the procedure, both groups received clopidogrel 75 mg and aspirin 325 mg for 28 days. In this study, there was a prespecified subgroup analysis according to the pretreatment time: 3 to < 6 hours, 6-12 hours, and > 12 to 24 hours. Patients pretreated for at least 6 to 24 hours had a 38.5% relative risk reduction in events (5.8% vs 9.4%, P = .051) compared with the placebo arm.
Aim
The objective of the present study was to determine the optimal duration of pretreatment with a 300-mg clopidogrel loading dose based on the outcomes of the CREDO trial.[3]
Study Design
A total of 1762 patients enrolled in the CREDO trial who underwent PCI and had the time of the study drug loading dose (3-24 hours) documented were included in the analysis. The relationship between pretreatment time and theprimary 28-day outcome (death/myocardial infarction/urgent target vessel revascularization) was evaluated in a logistic model and found not to be linear. Timing was analyzed as a continuous variable using a linear spline transformation. The optimal cut-point for pretreatment time was determined.
Results
According to the analysis, a significant inverse relationship was found between the duration of pretreatment and the risk of experiencing the primary endpoint, but only in those patients randomized to clopidogrel. The benefit was seen only in those pretreated for > 15 hours. Increasing the duration of pretreatment beyond 15 hours provided greater protection from thromboembolic events (Figure 1).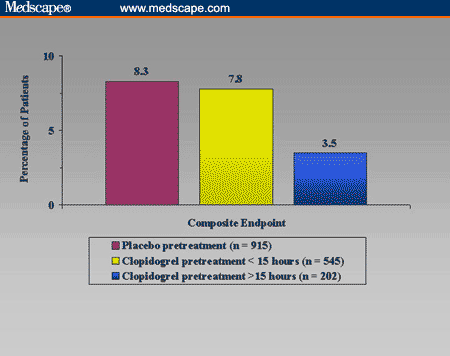 Figure 1. Loading-dose timing and risk of 28-day MACE.
Conclusions
Investigators concluded:
In order to maximize the protective effects of a 300-mg clopidogrel loading dose prior to PCI, clopidogrel should be given at least 15 hours prior to the planned intervention.



A 300-mg loading dose appears to offer no additional benefit in nonurgent intervention compared with no loading dose, unless it is initiated at least 15 hours prior to the procedure.
Commentary
In the present analysis of data from the CREDO trial, we are presented with further evidence that pretreatment with clopidogrel is of paramount importance, and this is appreciated when the drug is administered at least 15 hours prior to the procedure. This is important information for practices where the majority of patients are referred for intervention after undergoing diagnostic angiography at a different institution, which provides ample time for pretreatment.
Unfortunately, other institutions perform the intervention immediately following the diagnostic angiography; therefore, some of these patients will not receive a loading dose of clopidogrel for such a prolonged time. The impact of a higher loading dose (600 mg) or the concomitant use of glycoprotein IIb/IIIa inhibitors in these patients was not analyzed.
References
Mehta SR, Yusuf S, Peters RJ, et al. Effects of pretreatment with clopidogrel and aspirin followed by long-term therapy in patients undergoing percutaneous coronary intervention: the PCI-CURE study. Lancet. 2001;358:527-533.

Steinhubl SR, Berger PB, Mann III JT, et al, for the CREDO Investigators. Early and sustained dual oral antiplatelet therapy following percutaneous coronary intervention: a randomized controlled trial. JAMA. 2002;288:2411-2420

Steinhubl SR, Darrah S, Brennan D, et al. Optimal duration of pretreatment with clopidogrel prior to PCI: data from the CREDO trial. Circulation. 2003;108(Suppl IV):IV-374. Abstract 1742.
Medscape Cardiology © 2003 

Cite this: Luis Gruberg. Optimal Duration of Pretreatment With Clopidogrel Prior to PCI: Data From the CREDO Trial - Medscape - Nov 11, 2003.