Access what you need, when you need it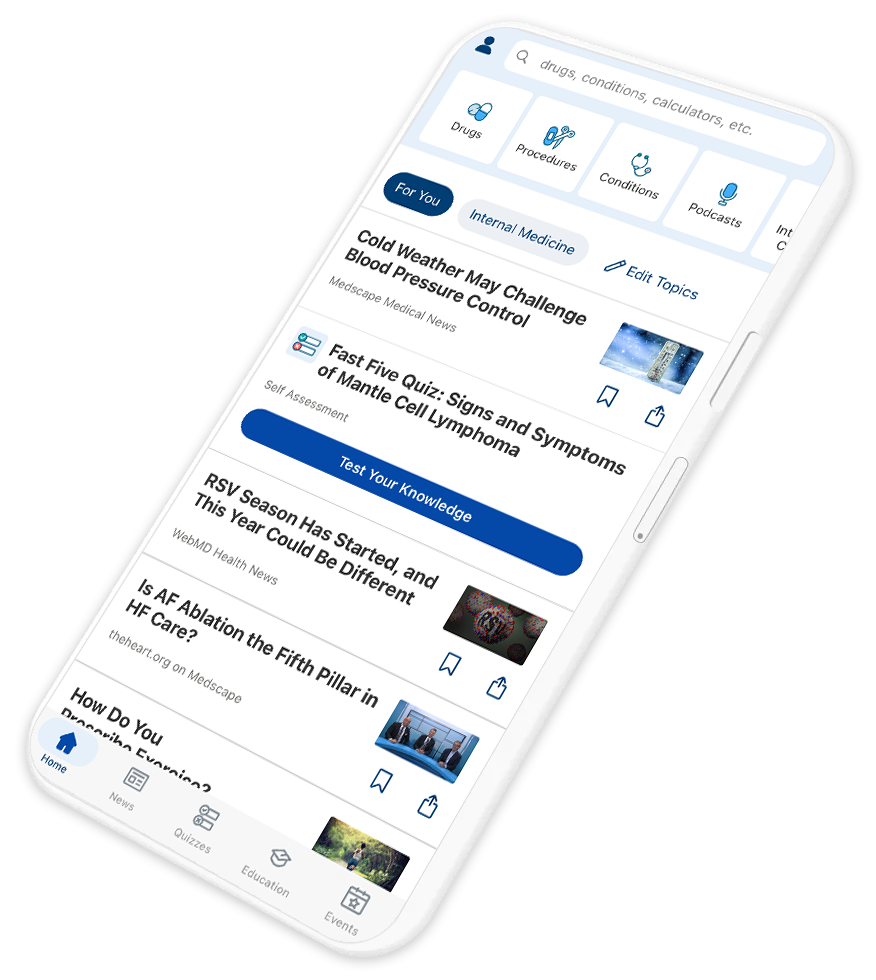 Immediate Clinical Answers
Get the information you want instantly with Medscape's medical reference app.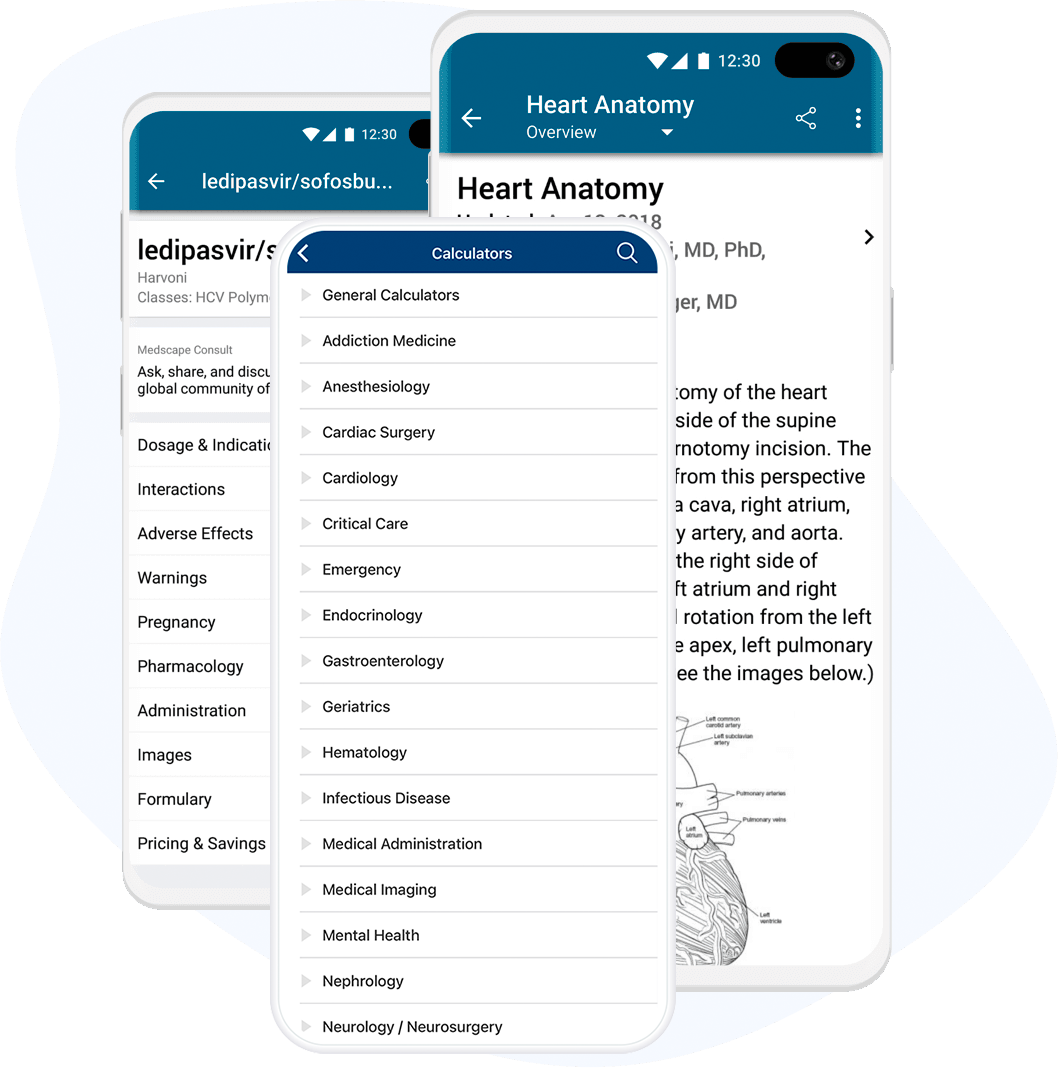 8,000+ Rx and OTC drugs, herbals, and supplements
7,500+ Reference articles for decision-making support
Clinical tools: drug interaction checker, 450+ medical calculators, and pill identifier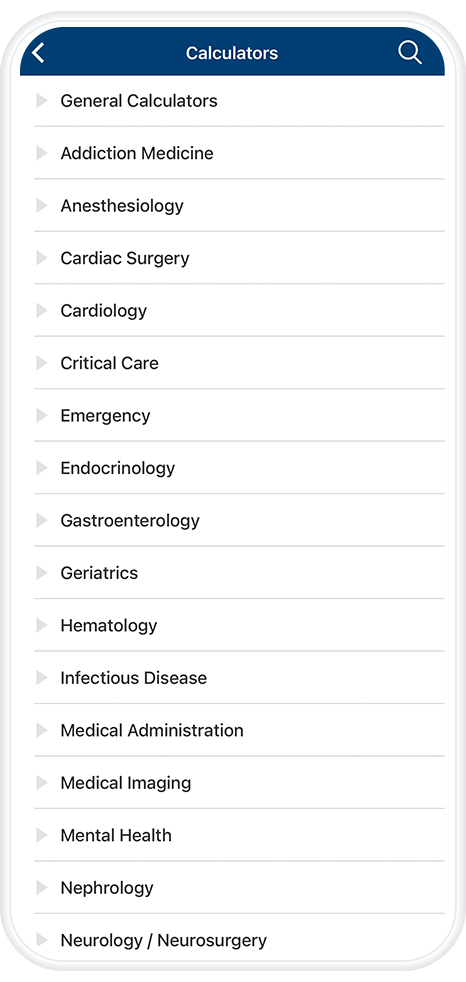 MedscapeLIVE! Events
Bringing HCPs together through live and virtual conferences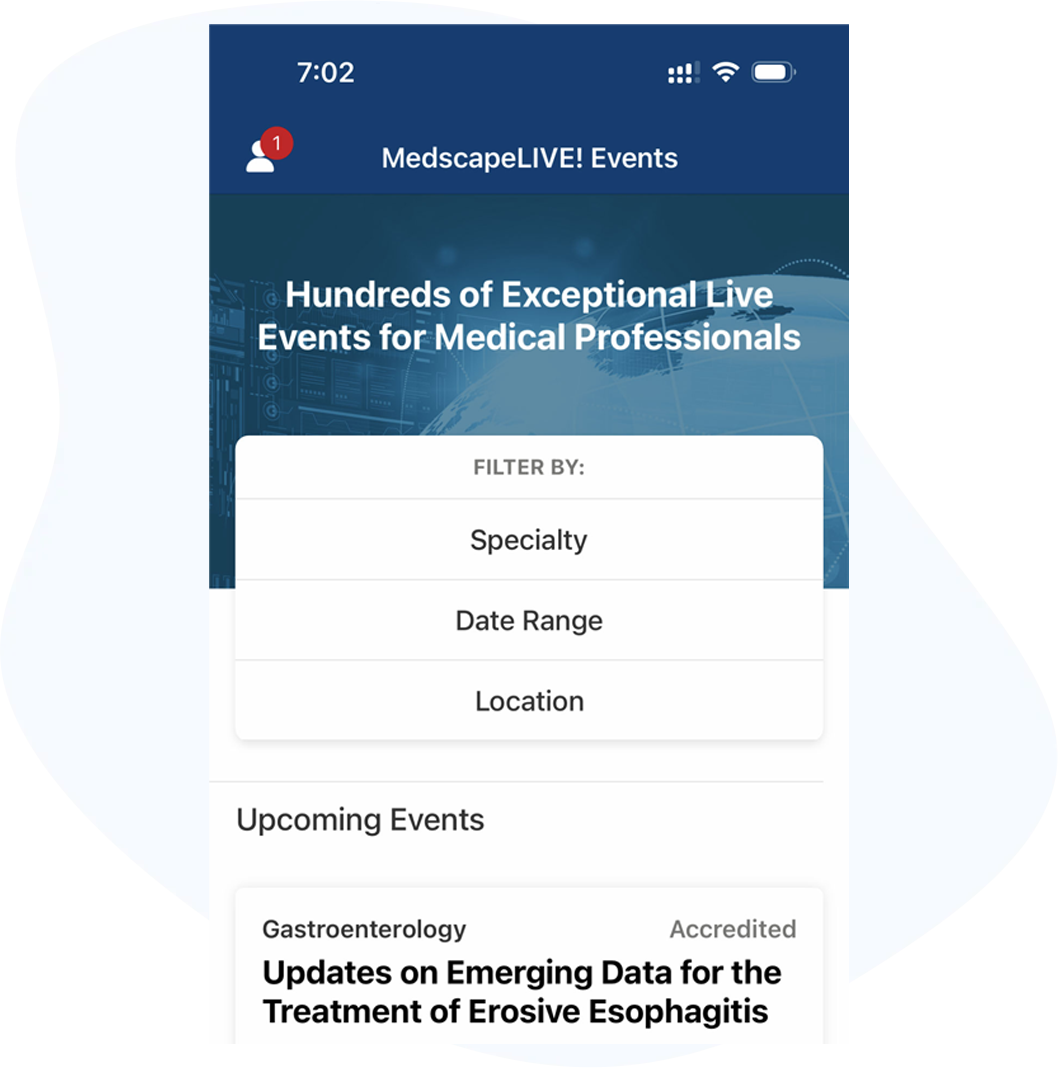 Hundreds of live events for medical professionals
Register for events held in person as well as online
Sort by specialty, date range, or location
Includes CME-accredited events

Medscape Podcasts
Listen to podcasts covering the latest trending topics in healthcare.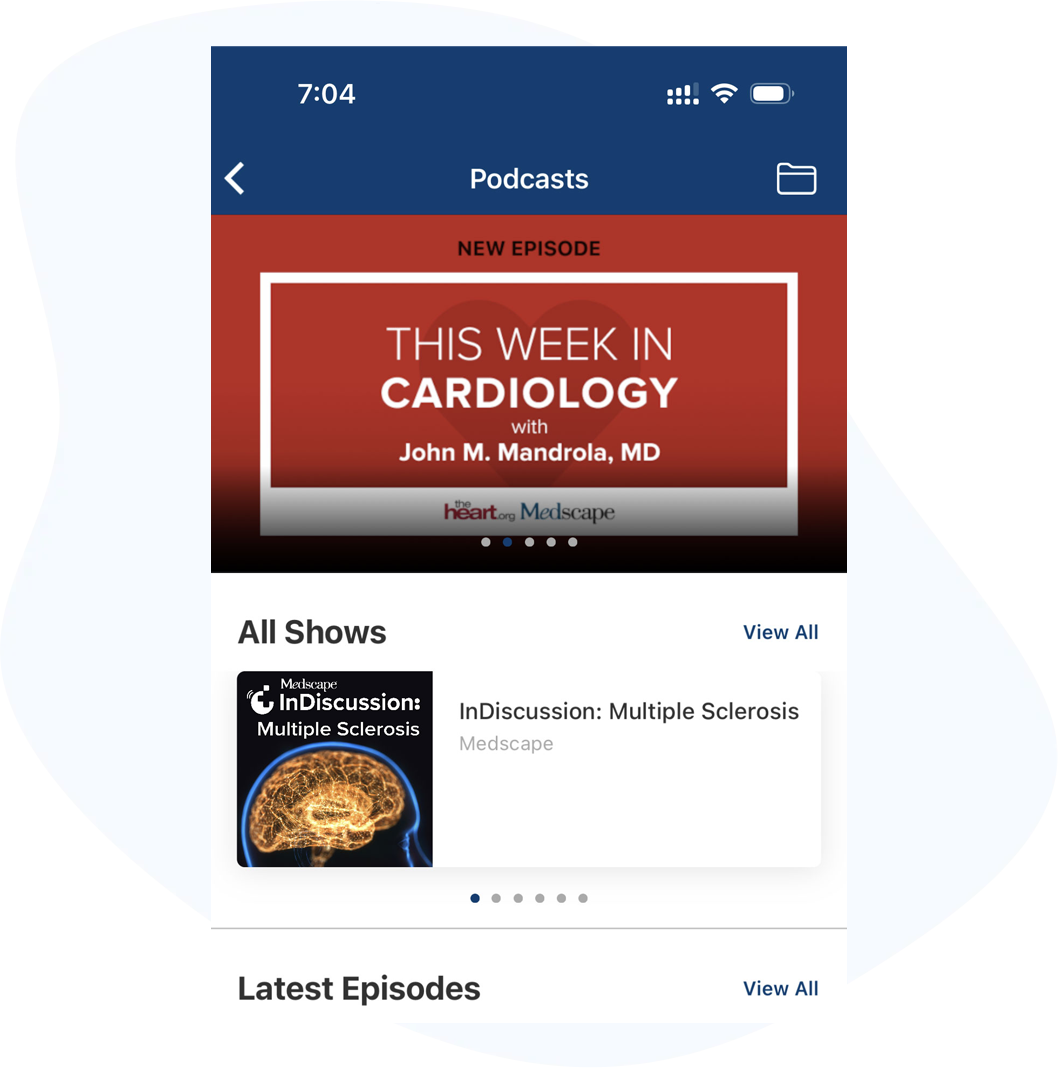 Access premium medical podcasts all in one place, for free
Discover, subscribe, and listen to Medscape original podcasts such as This Week in Cardiology or other popular shows from experts in the industry such as Becker's Healthcare
Share your favorite podcasts with your peers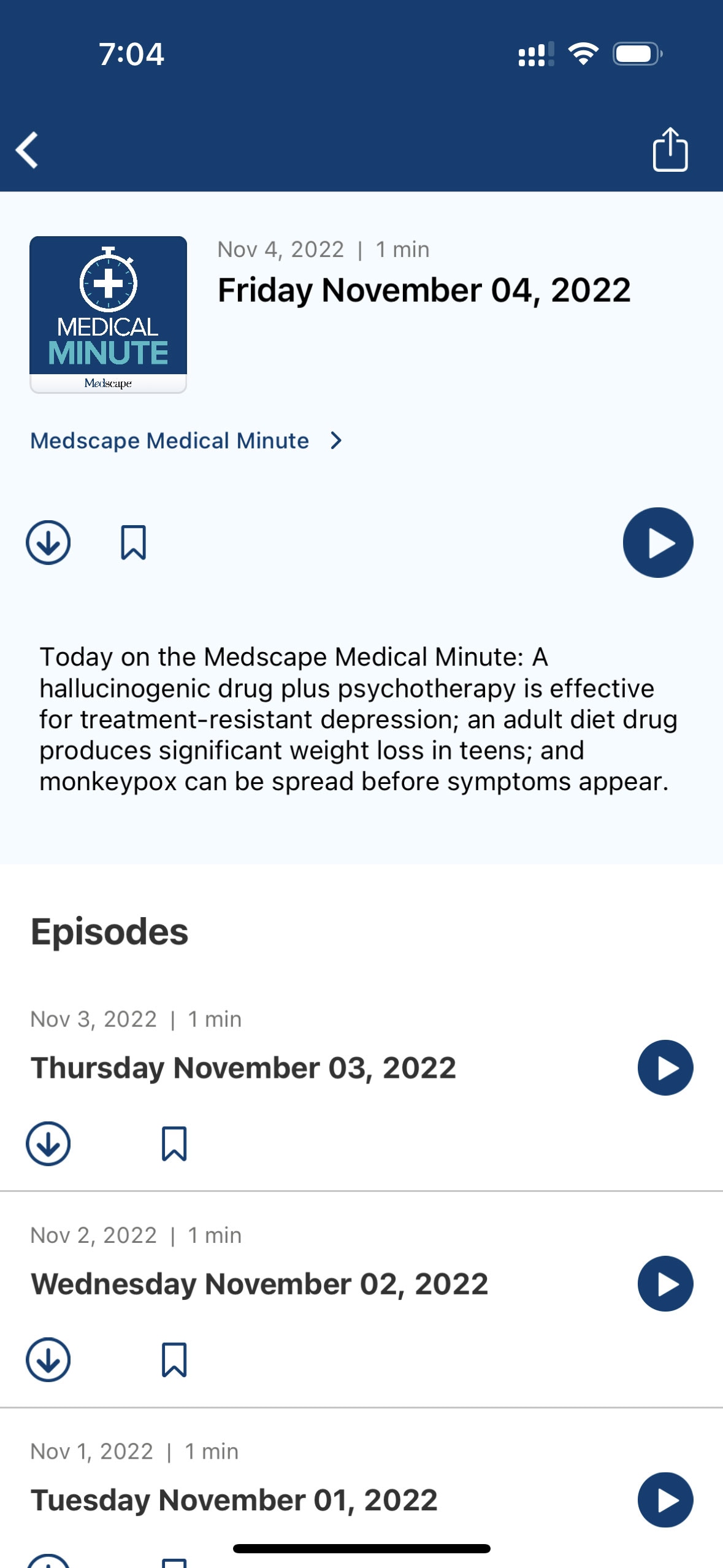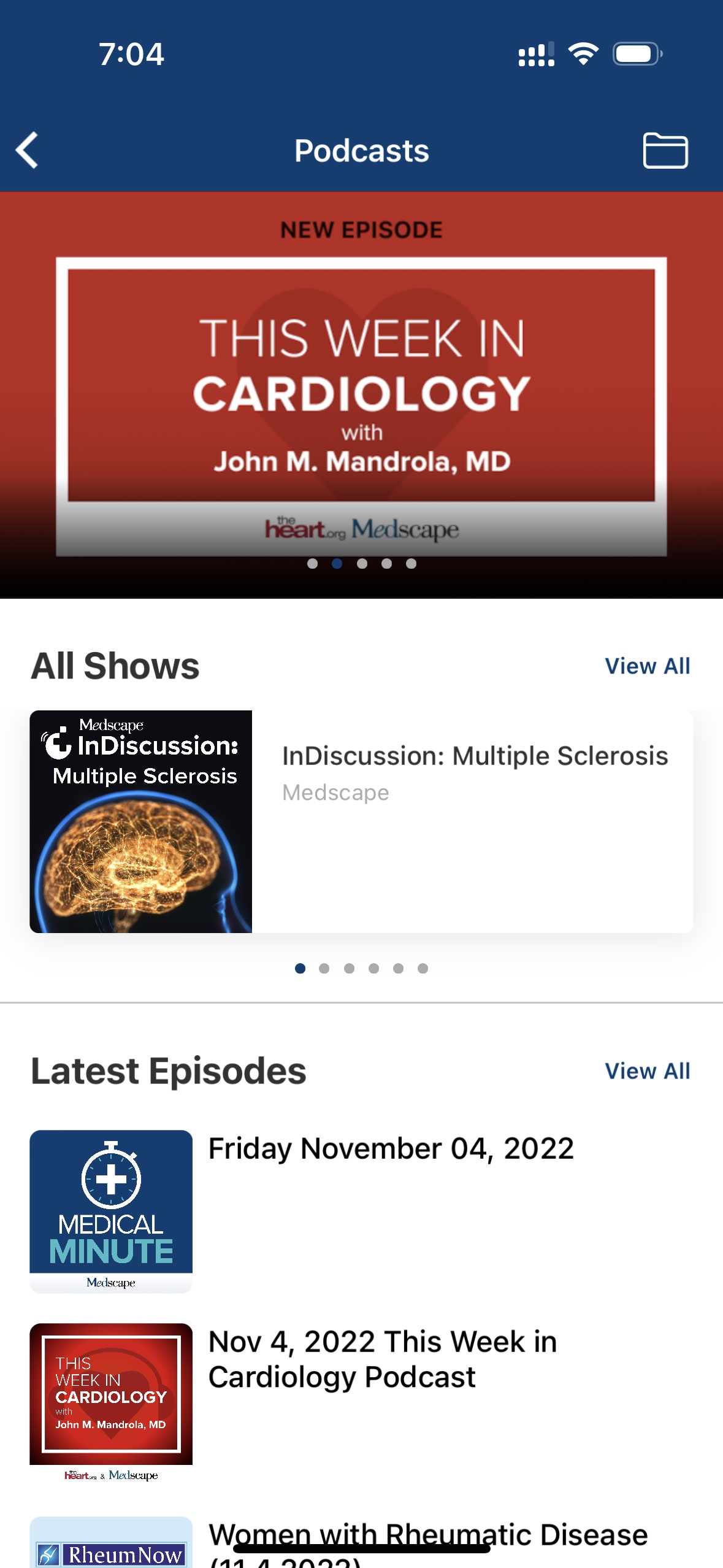 Latest Medical News and Perspective
Tailored newsfeed based on your specialty.
FDA approval alerts and other breaking medical news
Commentary from experts in your field
Late-breaking clinical trial data and key presentations from top medical meetings

Continuing Medical Education Activities
Earn CME/CE credits & ABIM MOC points on-the-go.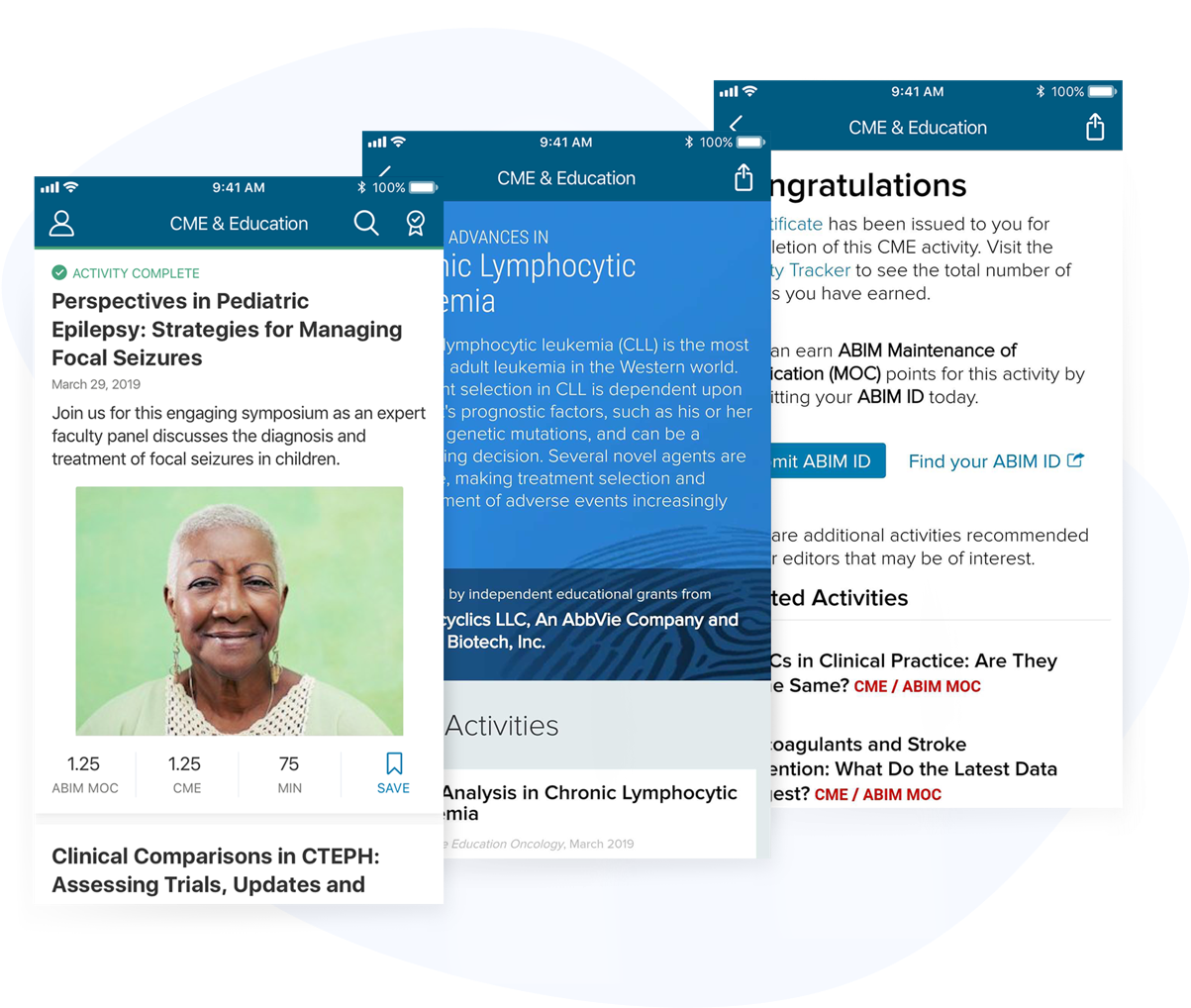 Take command of your professional development
Access courses spanning thousands of topics across 30+ specialties
Monitor your progress and credits earned with your personalized Activity Tracker
Your trusted medical source

Physician-authored condition and procedure articles

Extensive in-house editorial staff

PharmD-authored drug monographs

Expert columnists
What Your Colleagues Are Saying