Our mission is to improve patient care with comprehensive clinical information and resources essential to physicians and healthcare professionals.
Who We Are
Medscape is the leading online global destination for physicians and healthcare professionals worldwide, offering the latest medical news and expert perspectives; essential point-of-care drug and disease information; and relevant professional education and CME.
News & Perspective
The pulse of medicine
Breaking News
Business of Medicine
Expert Perspective
Breaking News
Stay informed on the latest advances in medical literature, by regulatory agencies like the FDA, and from 200+ medical conferences worldwide.
Business of Medicine
Navigate the complex business, legal, and ethical arenas towards building and maintaining a successful medical practice.
Expert Perspective
Follow experts from across more than 30 medical specialties who share their viewpoints and guidance on medical developments as they unfold.
Expert Perspective
Follow experts from across more than 30 medical specialties who share their viewpoints and guidance on medical developments as they unfold.
Drugs & Diseases
Your clinical knowledge base
Drug Monographs
8000+ prescription and over-the-counter drug monographs, including herbals and supplements
Disease and Condition Articles
7600+ diseases, conditions, and procedures articles enhanced with images and step-by-step videos
Reference Tools
Essential reference tools, including a drug-interaction checker, medical calculators, and a pill identifier.
CME & Education
Improving healthcare one provider and one patient at a time

A personalized CME tool to track progress and log completed CME activities
Credits Earned
Joint Accredited with multiple accreditations, including:
Accreditation Council for Continuing Medical Education (with commendation)


American Nurses Credentialing Center's Commission on Accreditation


Accreditation Council for Pharmacy Education


A personalized Activity Tracker to monitor progress and log completed CME activities
Consult
Ask. Share. Discuss.
Ask.
Get helpful advice on your cases from a community of physicians.
Discuss.
Showcase your clinical expertise.
Apps At Your Fingertips
Anytime, anywhere
Medscape App
Get fast, accurate answers for point-of-care decision making.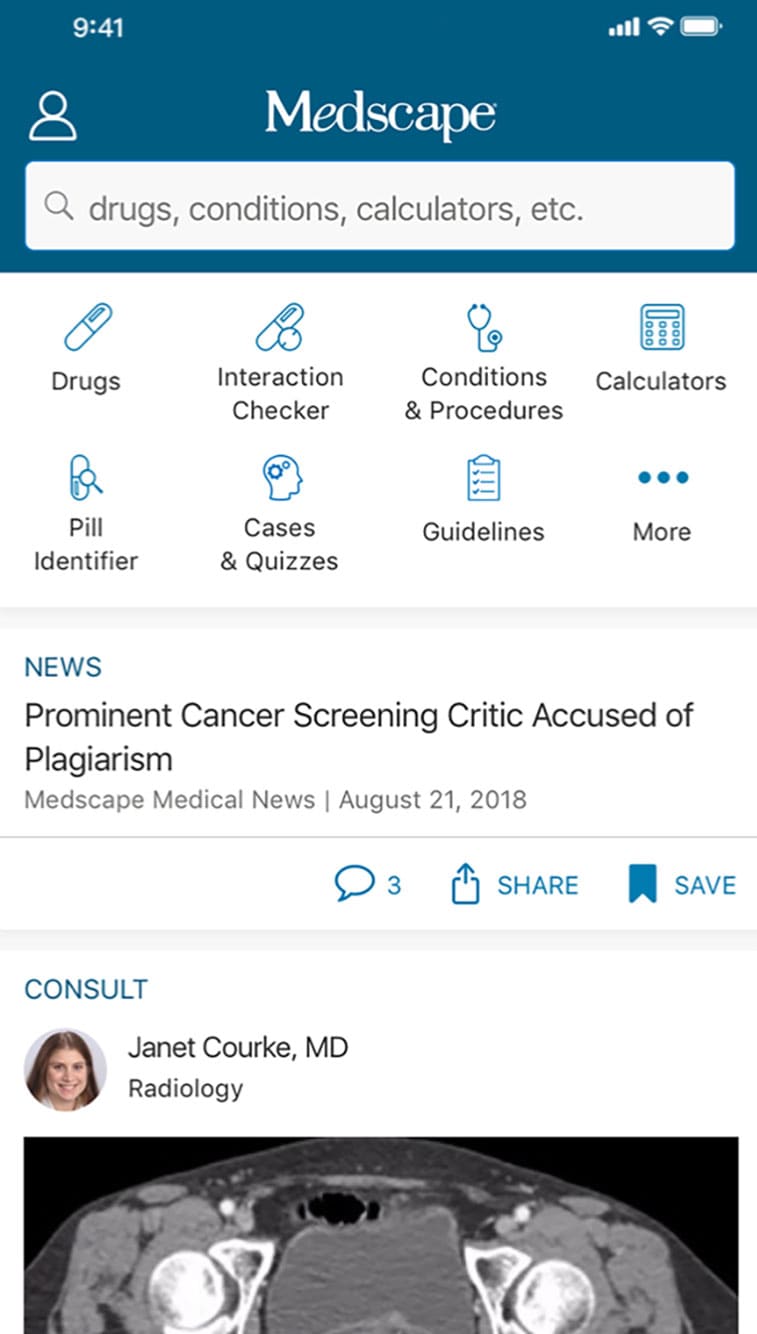 Global Resource for Healthcare Professionals
With localized medical news and in-language editions
UK
Deutsch
Español
Français
Português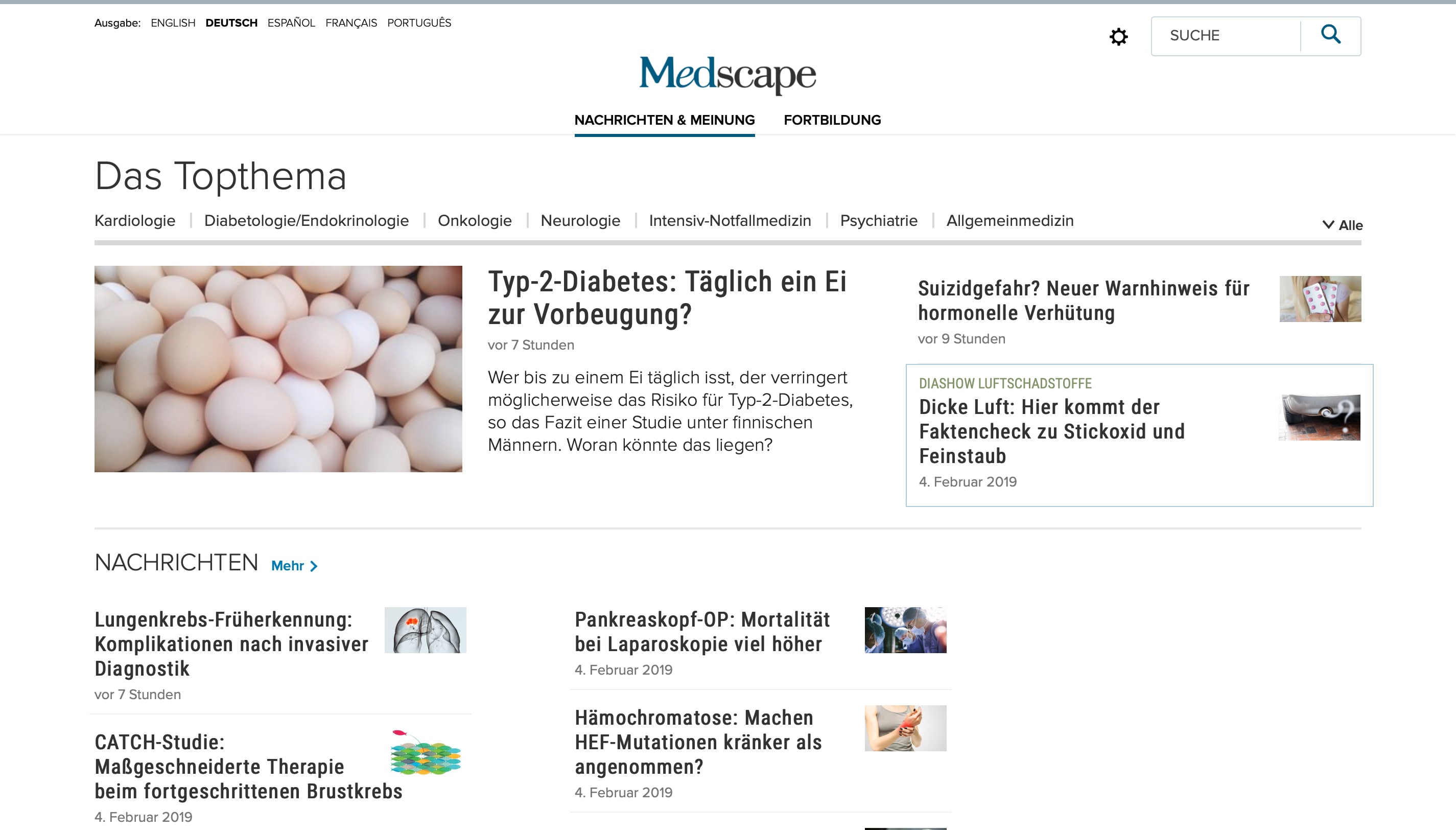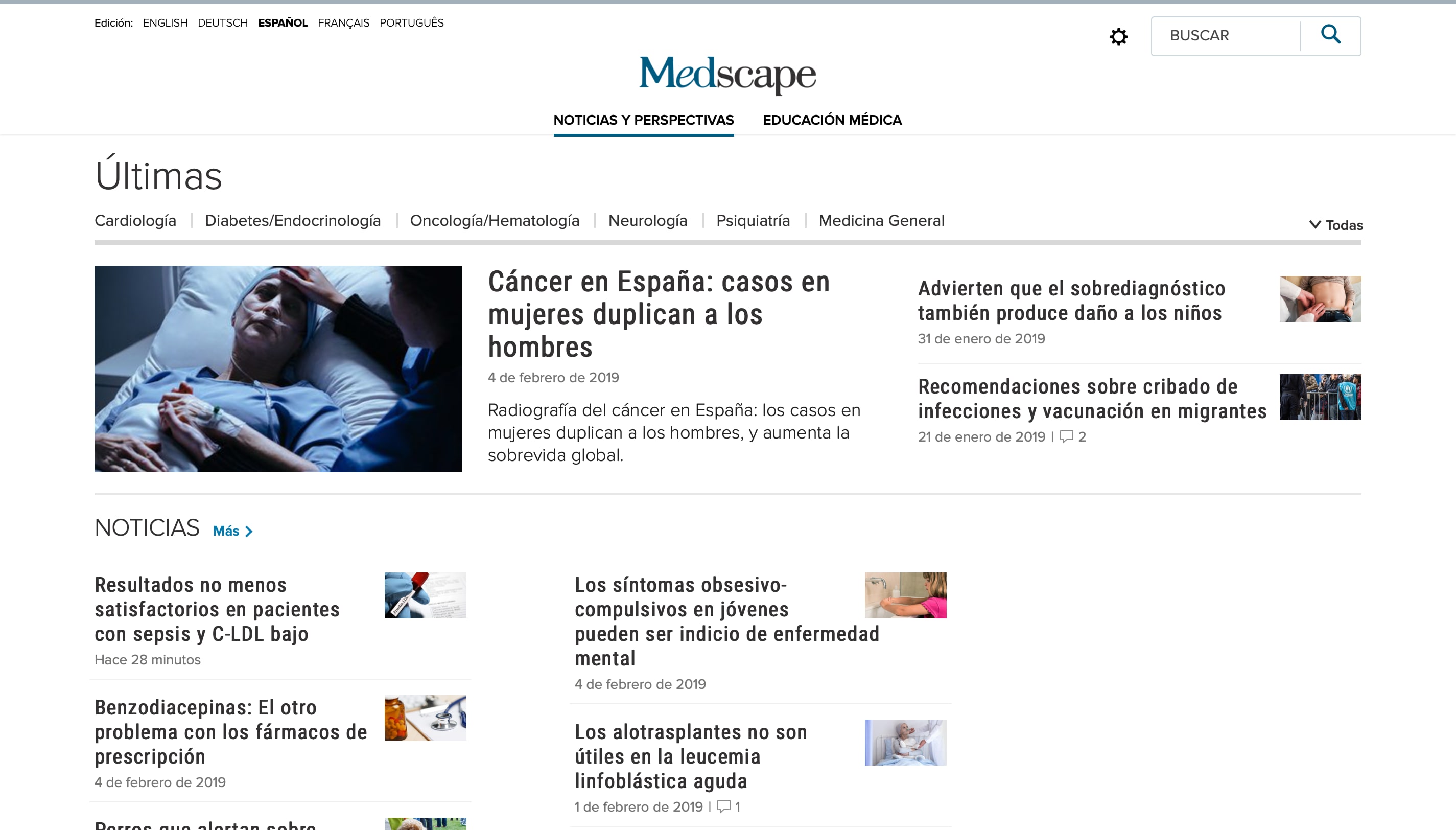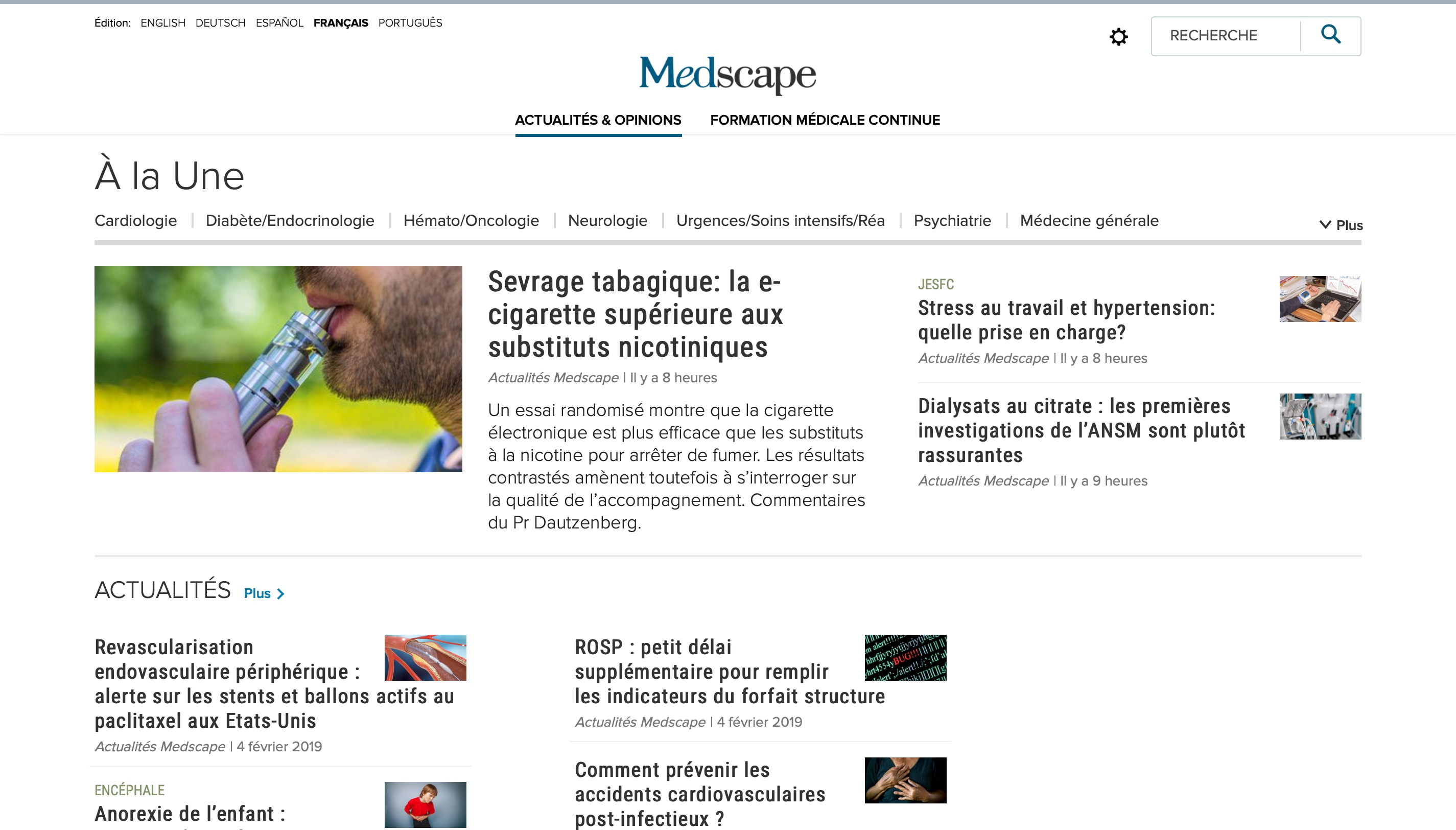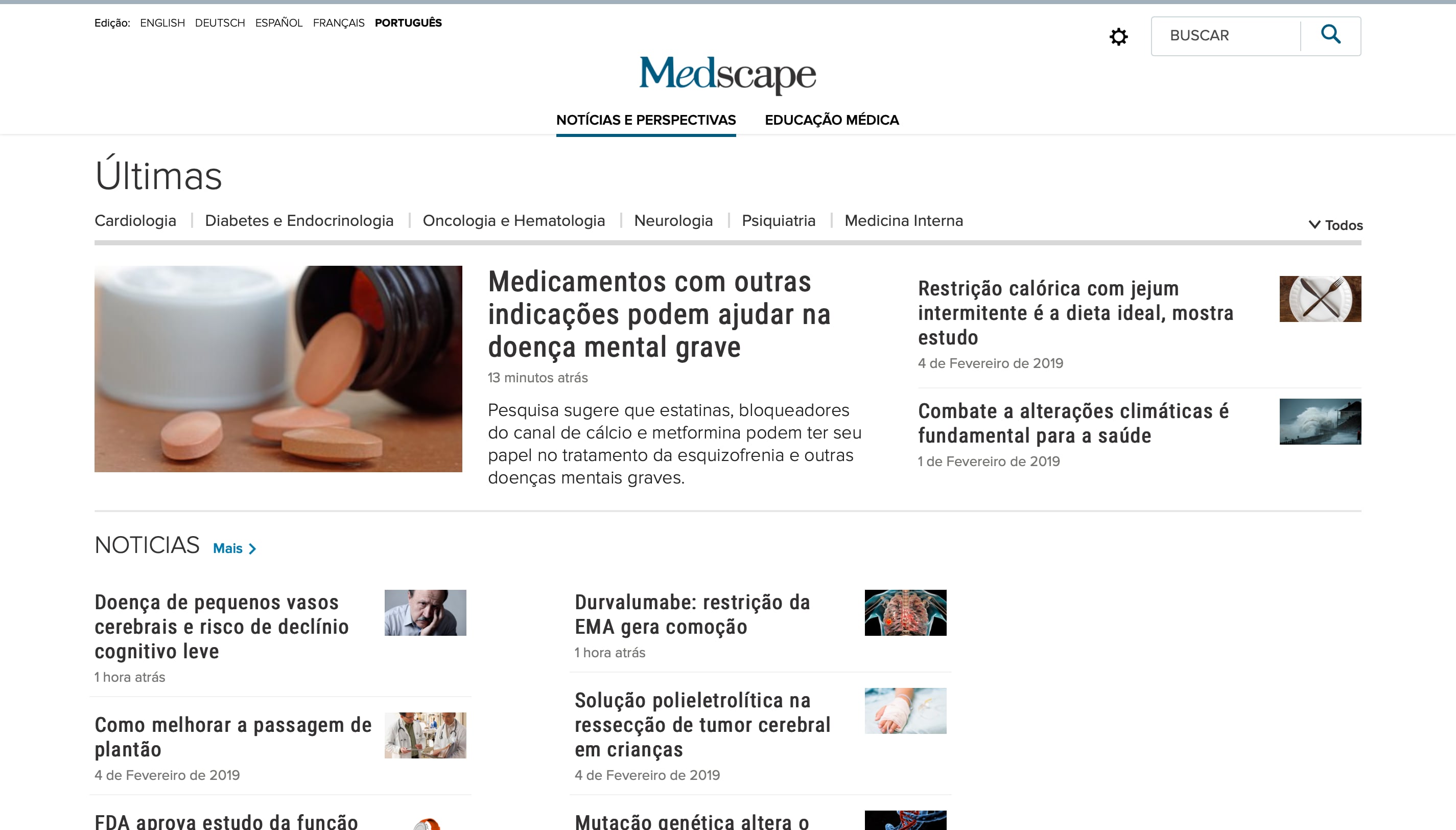 Medscape Awards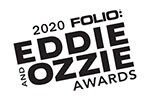 Winner: Consult - Social Media/Online Community, B2B 2020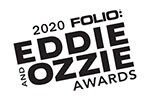 Winner: Video, B2B 2020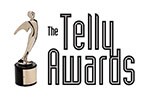 Telly Awards: (All Bronze Awards) 2019
"Non-Hodgkin's Lymphoma: Test Driving Car-T Cell Therapy", Online Series Webseries Documentary"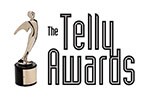 Telly Awards: (All Bronze Awards) 2019
"Involuntary Movement: Managing Tardive Dyskinsia", Social Video, General Health & Wellness & Social Video, General Education and Discovery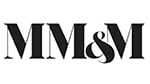 MM&M Awards 2019
Healthcare Professional Media Brand, Gold, Medscape

Winner: Column/Blog, Healthcare 2018

Winner: Video 2018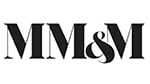 Best Healthcare Professional Media Brand 2018
What Clinicians Say
"
You've become the New York Times and the Wall Street Journal of medicine. A must-read every morning.
Assa Weinberg, MD
I was an ordinary doctor until I found Medscape. A wonderful resource tool with great updates.
Hemant Makan, MD
Great content. Unbiased reviews. Relevant topics. Cutting edge.
Ramabala Vuyyuro, MD
"
A Look At Us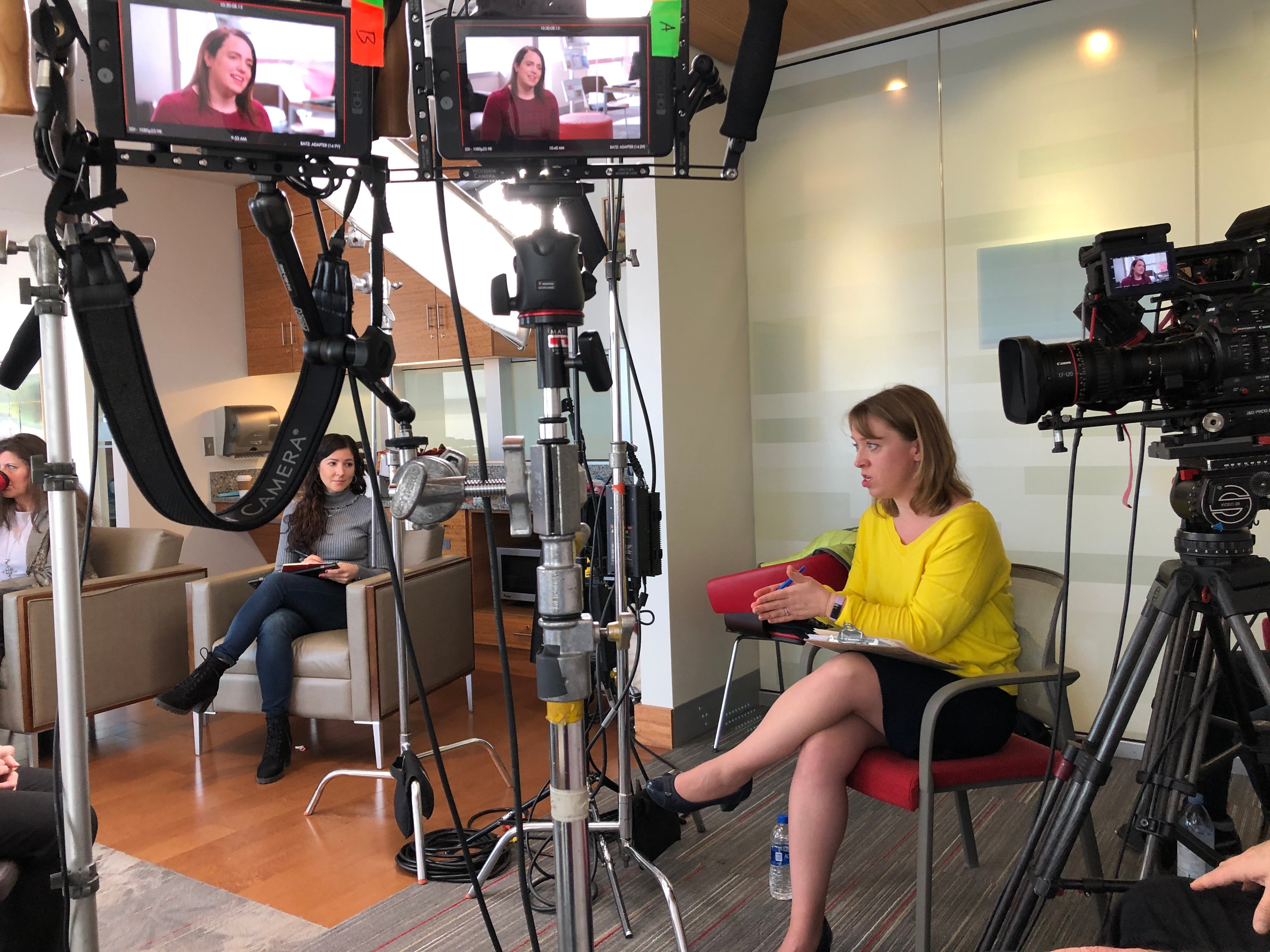 1/4
Medscape's state-of-the-art television studio.
Medscape's television studio features a fully staffed on-site production team located in the heart of Manhattan, steps from Times Square.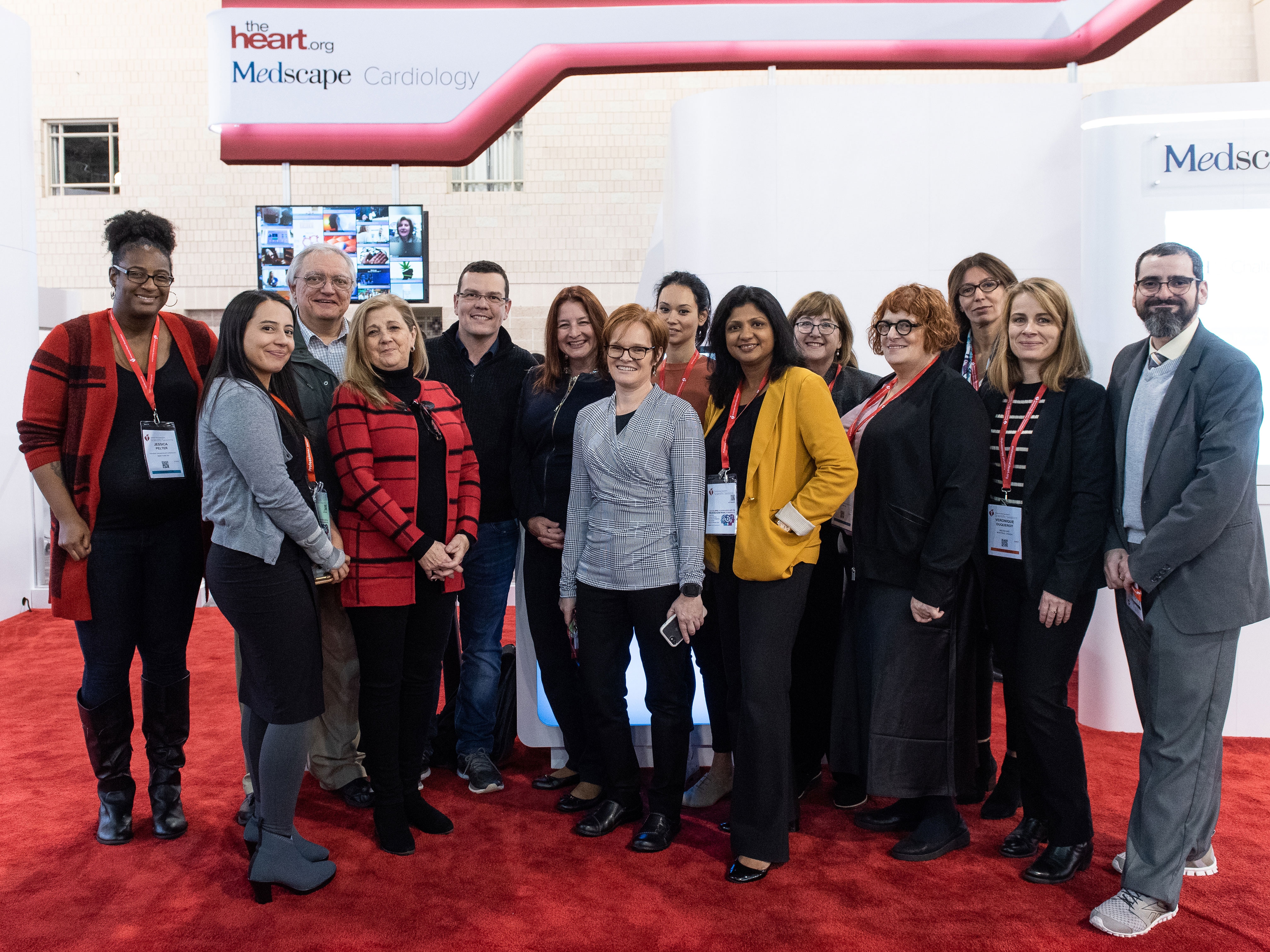 2/4
From the conference floor.
At the ACC (American College of Cardiology) National Conference for Cardiologists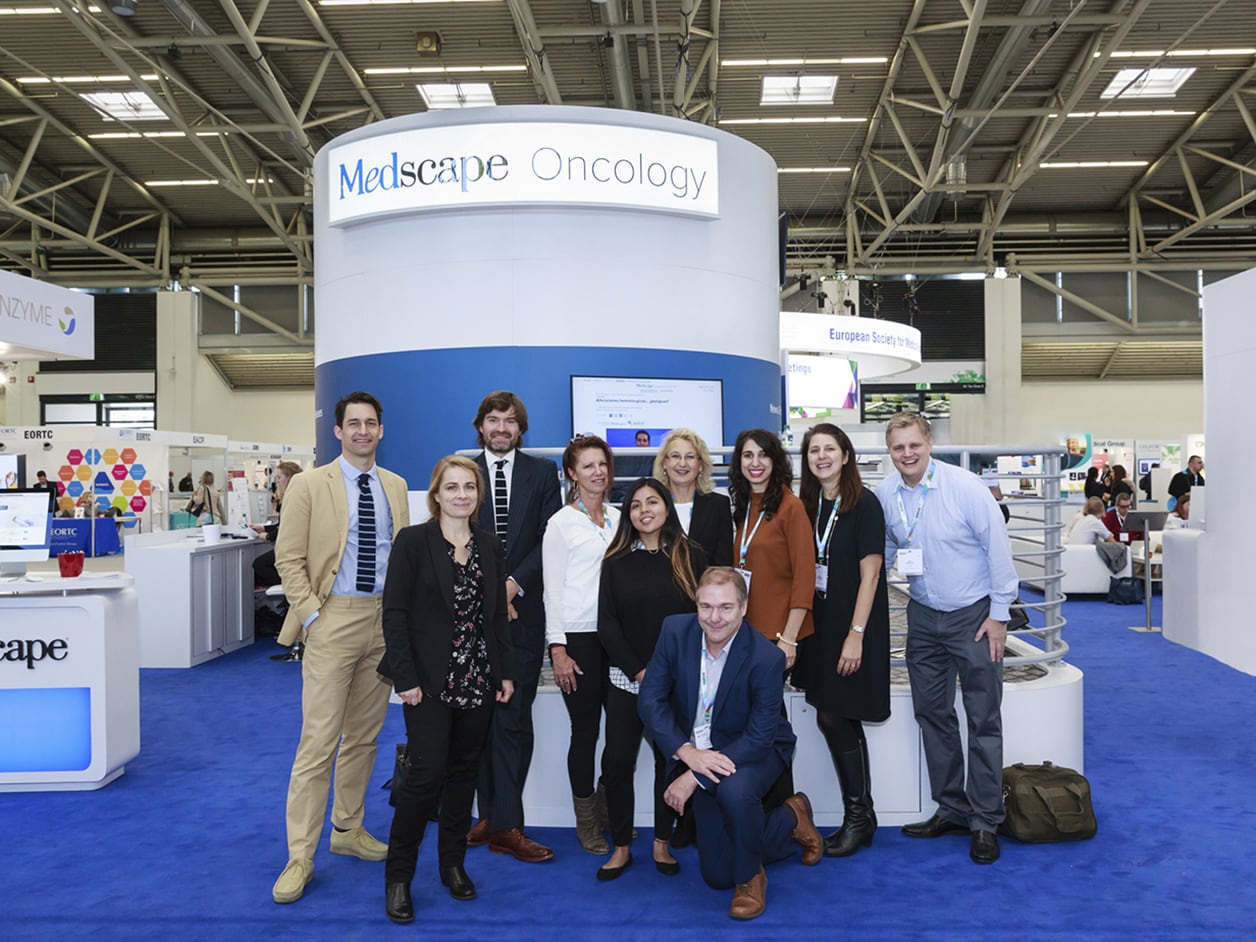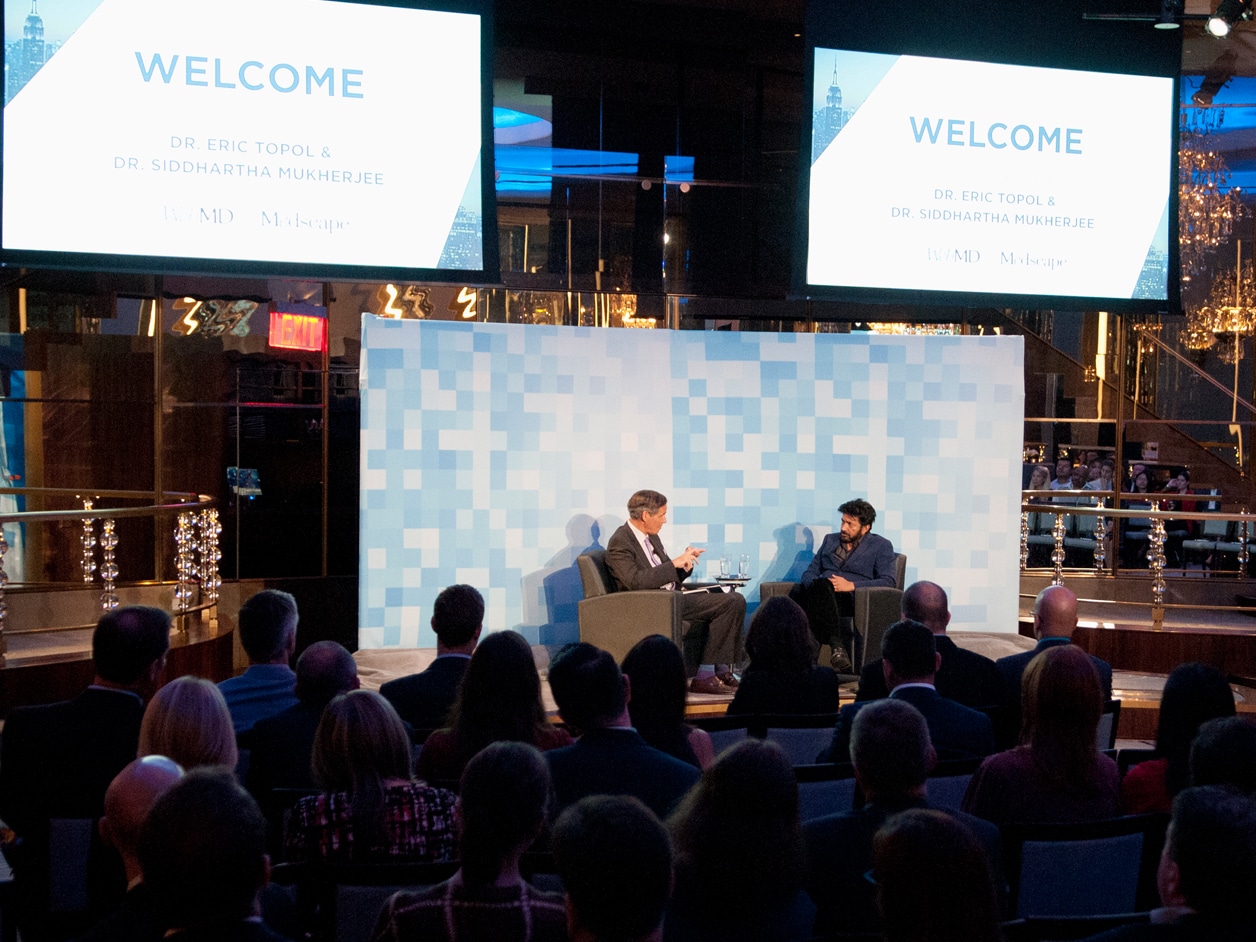 4/4
Live Medscape One-on-One.
Medscape's editor-in-chief, Eric J. Topol, MD, discusses his latest book, Deep Medicine, with Pulitzer Prize–winning author, Siddhartha Mukherjee, MD, PhD.
Medscape from WebMD is a part of WebMD Health Professional Network. Visit our
corporate website
for investor information, corporate management and press releases related to WebMD.
Contact WebMD LLC
To contact other staff members of WebMD LLC, use the following email template as a guide:




FirstInitialLastName@webmd.net

(ignore middle initials and degrees)
By regular mail:

Medscape, LLC
395 Hudson Street, 3rd Floor
New York, NY 10014




By phone:


212-301-6700