<< More coverage from SABCS 2014
Top News From SABCS 2014: Slideshow
Megan Brooks; Zosia Chustecka; Allison Shelley; Darbe Rotach; Robin Jerstad; Kate Johnson; Neil Osterweil
December 22, 2014
This is the 37th consecutive year that the San Antonio Breast Cancer Symposium, the largest meeting in the field of breast cancer, has been held in San Antonio. "It draws participants from around the world, and it offers a global forum for discussion and exchange of ideas on breast cancer research, and on the diagnosis and treatment of the disease," commented cochair Ismail Jatoi, MD, PhD, professor and chief of the division of surgical oncology and endocrine surgery at the University of Texas Health Science Center at San Antonio, which is a partner for the meeting.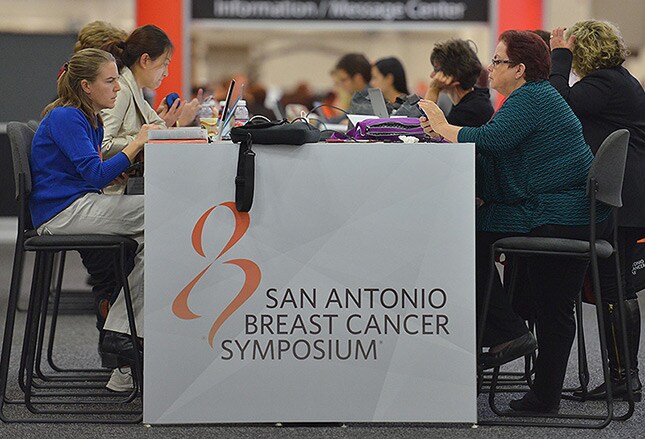 Among the key presentations:
Practice-changing results from SOFT
Solo capecitabine fails in elderly breast cancer
Fulvestrant yields survival advantage in advanced disease
Tamoxifen for chemoprevention continues to shine
Skip trastuzumab with high TIL levels?
Checkpoint inhibitor gets mixed reviews
Low-fat diet helpful in triple-negatives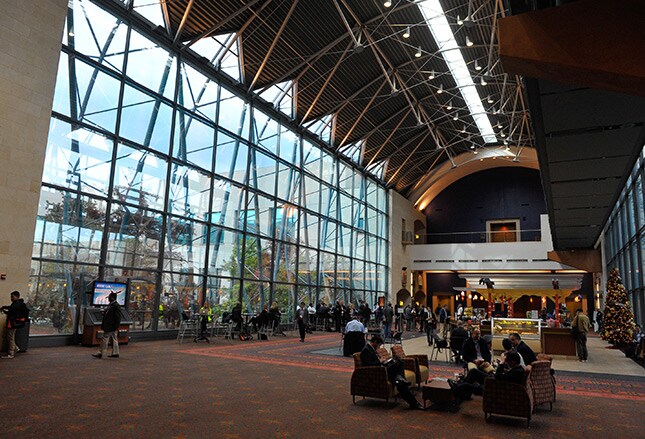 New Algorithm for Treatment of Premenopausal Breast Cancer
Results from the much anticipated international Suppression of Ovarian Function Trial (SOFT) are practice-changing for the adjuvant treatment of premenopausal women with early-stage hormone-receptor-positive breast cancer, the investigators and several experts discussing the results said. Although tamoxifen has long been the standard of care in this patient population, the new data show that ovarian suppression with endocrine therapy has striking benefits for some of these patients. The new option is recommended for women younger than 35 years and should be discussed with women who remain premenopausal after chemotherapy, said lead investigator Prudence Francis, MD, from the Peter MacCallum Cancer Center in Melbourne, Australia.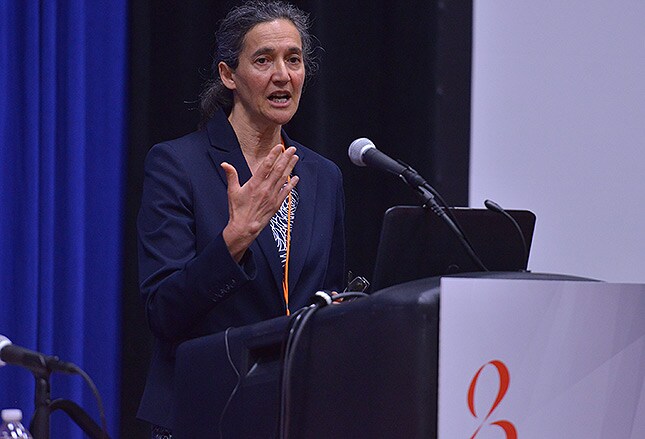 Capecitabine No Benefit in Elderly Breast Cancer Patients
Single-agent treatment with capecitabine is no better than forgoing cytotoxic treatment altogether for elderly patients with moderate- to high-risk early-stage breast cancer, according to the phase 3 ICE trial, the largest breast cancer trial to date in elderly patients. Capecitabine monotherapy is frequently used in elderly patients who cannot tolerate the harsh toxic effects of conventional combination anthracycline and taxane therapies, said lead investigator Gunter von Minckwitz, MD, from University of Frankfurt in Germany. But the findings no longer support this practice. "Combination therapy is strongly supported, even in patients with a higher age at diagnosis," he said. Because these patients have a reasonable life expectancy, "they should be treated sufficiently and according to the best options regarding their breast cancer," he said. "A patient has to be really unfit before I would not give her the chemotherapy."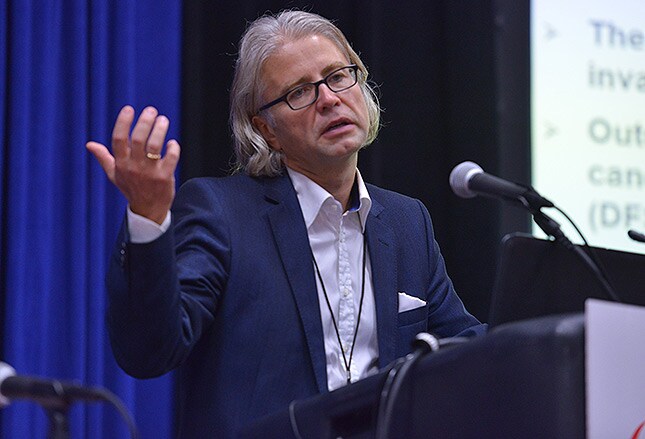 Fulvestrant Survival Advantage in Advanced Breast Cancer
The selective estrogen-receptor down-regulator fulvestrant (Faslodex, AstraZeneca) yielded "impressive" overall survival when used as first-line therapy in postmenopausal women with hormone-receptor-positive locally advanced or metastatic breast cancer in the phase 2 FIRST trial. The time to disease progression was also significantly better with fulvestrant than with the current standard of care, the oral aromatase inhibitor anastrozole (Arimidex, AstraZeneca). "This is an exciting and promising finding given that CONFIRM, our earlier phase 3 trial to test 500 mg fulvestrant in a second-line setting, also showed a survival advantage over anastrozole," said lead investigator John Robertson, MD, from the University of Nottingham, Royal Derby Hospital, United Kingdom. "I don't know any other endocrine therapy where you can see a time-to-progression and survival benefit in both the second- and the first-line settings."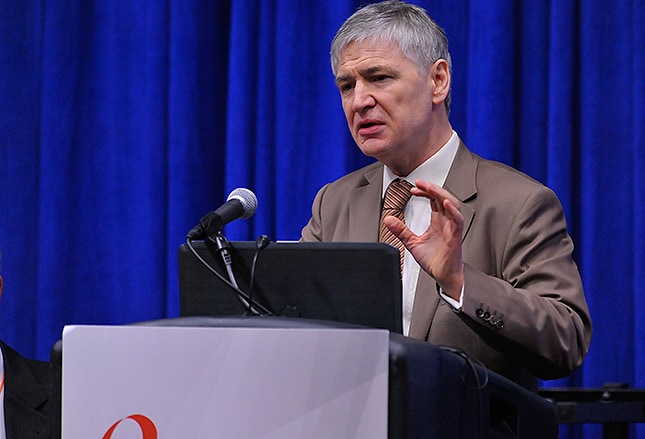 Tamoxifen Continues to Shine for Breast Cancer Prevention
More than 15 years after they stopped taking it, tamoxifen continues to prevent breast cancer in women at high risk for the disease, according to the International Breast Cancer Intervention (IBIS)-I trial. At a median follow-up of 16 years, the risk of developing breast cancer was 29% lower in women randomly assigned to 5 years of tamoxifen than in those randomly assigned to 5 years of placebo, reported principal investigator Jack Cuzick, PhD, from the Wolfson Institute of Preventive Medicine at Queen Mary University of London, United Kingdom. But getting at-risk women to take the drug is another matter. "We have to find a way, I think, to make it very clear that women with breast cancer [risk] should be offered treatment. I think much of the problem is still in the education of the medical profession," Dr. Cuzick said.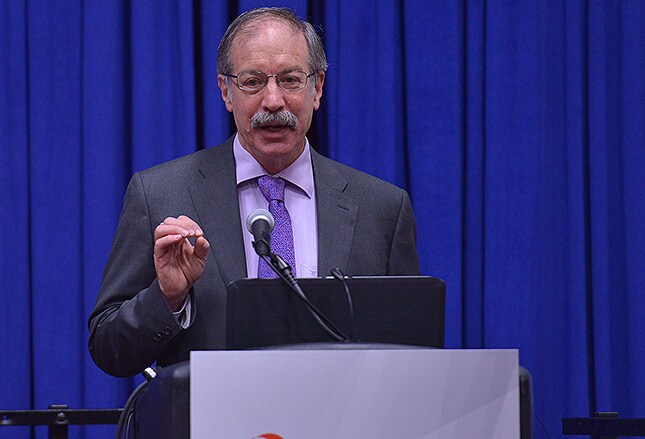 Breast Cancer With High TIL Levels: Skip the Trastuzumab?
New findings suggest that there is a small subgroup of patients with HER2 tumors (about 10%) who might not benefit from the addition of trastuzumab (Herceptin, Genentech). In the Alliance N9831 trial, patients with high levels of stromal tumor-infiltrating lymphocytes (TILs) in their tumor specimens did well, whether they were treated with chemotherapy alone or with chemotherapy plus trastuzumab, suggesting that these patients might not need the targeted therapy, sparing them adverse effects and reducing costs. Presenter Edith A. Perez, MD, from the Mayo Clinic Cancer Center in Jacksonville, Florida, said that levels of TILs "may provide a biomarker to identify patients who might do well without trastuzumab, but we must conduct additional large clinical trials before we can consider changing clinical practice and omitting HER2-targeted therapy from the treatment regimens of patients who have high levels of tumor-infiltrating immune cells."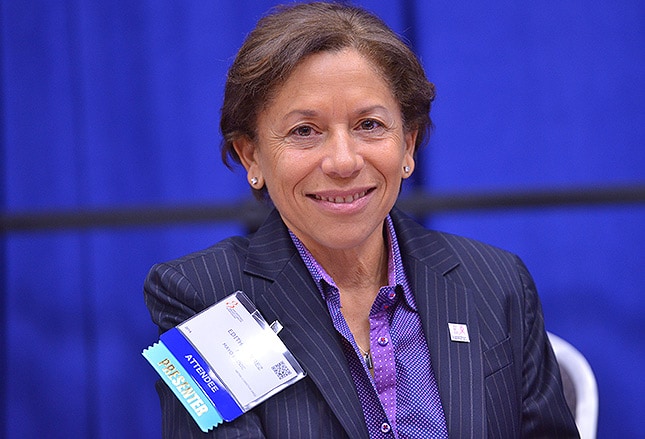 Checkpoint Inhibitor Previews in Breast Cancer to Mixed Reviews
A phase 1 trial with the checkpoint inhibitor pembrolizumab (Keytruda, Merck & Co) in patients with heavily pretreated triple-negative breast cancer yielded an overall response rate of 18.5%, with one complete response, four partial responses, and seven cases of stable disease. An equal number of evaluable patients had progressive disease. But the responses were "quite durable," with three of the five responders remaining on therapy for at least 11 months, said lead author Rita Nanda, MD, from the University of Chicago. The acceptable safety and tolerability, coupled with "promising antitumor activity, supports the further development of pembrolizumab in patients with advanced triple-negative breast cancer," she said.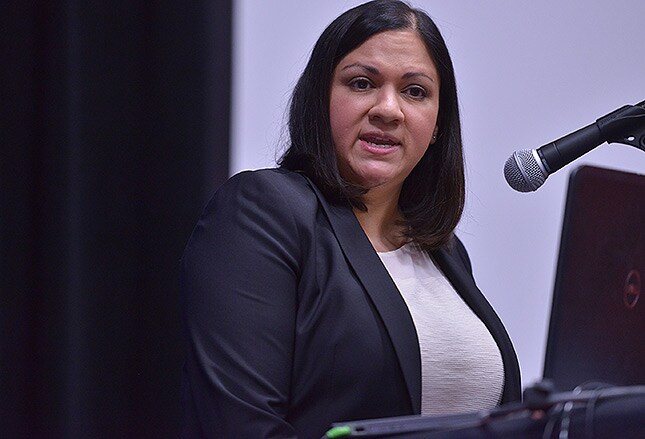 Low-Fat Diet Improves Survival in Some Breast Cancer Patients
Long-awaited survival data from the Women's Intervention Nutrition Study (WINS), which began in 1994 and evaluated a low-fat diet as an adjuvant breast cancer therapy, show no significant reduction in mortality in the overall study population. However, in a post hoc analysis, there was a significant effect in a subgroup of patients with hormone-receptor-negative disease, where there was a 2.2-year benefit in median overall survival in the low-fat diet group, compared with the control group. This is "the most intriguing part of the results," said lead researcher Rowan Chlebowski, MD, PhD, from Harbor–UCLA Medical Center in Los Angeles. The result in the hormone-negative population was "pretty remarkable," and the effect is "as good as or even greater than we see with our best treatments," said Kent Osborne, MD, from the Baylor College of Medicine in Houston.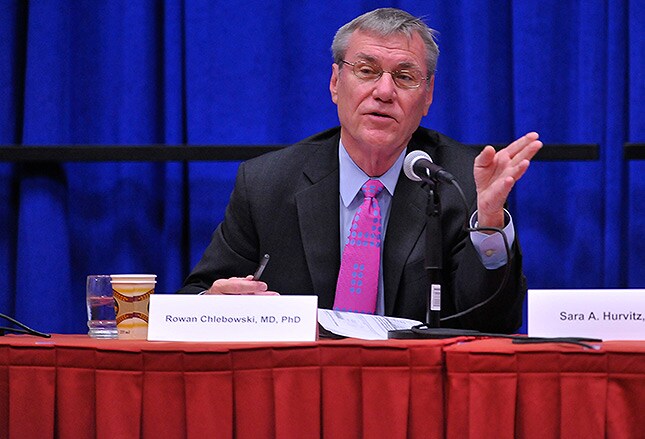 Bevacizumab Works in Triple-Negative Breast Cancer Subtype
New data from the previously reported CALGB 40603 trial could "resurrect interest" in the role of bevacizumab in stage I to III triple-negative breast cancer (TNBC), said lead author William Sikov, MD, from the Alpert Medical School of Brown University, in Providence, Rhode Island. The molecular classification of TNBC samples revealed that pathologic complete response (pCR) rates were significantly better when bevacizumab was added to neoadjuvant paclitaxel than when paclitaxel alone was used to treat patients with basal-like disease, but rates were worse in those with nonbasal-like disease. Bevacizumab also led to better pCR rates in patients whose cancers expressed high proliferation, low estrogen expression, or TP53 mutation mRNA signatures, "all markers of more aggressive biology," Dr. Sikov noted. Re-examining older trials in which bevacizumab had little or no benefit "may reveal that the basal-like TNBC significantly benefited from the drug," said Lajos Pusztai, MD, from the Yale School of Medicine in New Haven, Connecticut.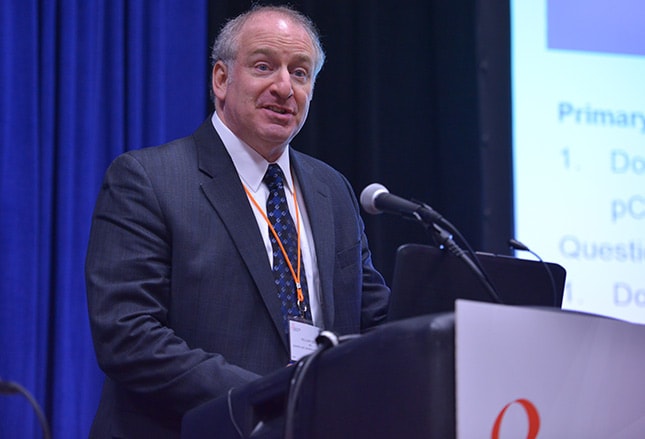 New Methods Explored to Localize Nonpalpable Breast Lesions
New and better methods of localizing nonpalpable breast lesions at the time of surgical excision could be on the horizon. Charles Cox, MD, from the University of South Florida College of Medicine in Tampa, presented promising data on the SAVI Scout surgical guidance system (Cianna Medical Inc.), which uses an intratumoral electromagnetic wave device, implanted under ultrasound or mammographic guidance, to localize occult breast lesions with a probe during surgery. Muneer Ahmed, MRCS, from King's College London in the United Kingdom, presented equally promising results using an iron oxide magnetic tracer (Sienna, Endomagnetics Ltd.) injected into occult breast lesions under ultrasound guidance up to 1 week before surgery. The tracer is then detected during surgery using a hand-held magnetometer.
Image from Science Source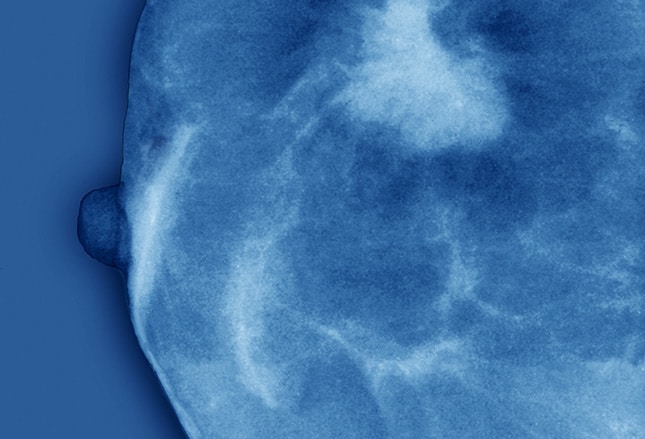 FERGI Trial: New Questions About PI3K Inhibition in Breast Cancer
Results from the first phase 2 trial of a phosphatidylinositide 3-kinase (PI3K) inhibitor in estrogen receptor (ER)-positive breast cancer provide somewhat unexpected findings. It was conducted in postmenopausal women with advanced ER-positive, HER2-negative disease who had become resistant to treatment with aromatase inhibitors. Adding the investigational PI3K inhibitor pictilisib (Genentech) to the endocrine therapy fulvestrant (Faslodex, AstraZeneca) restored sensitivity to fulvestrant and improved progression-free survival — but only modestly. However, significant improvement in progression-free survival was seen in an exploratory analysis of patients with both ER-positive and progesterone-receptor-positive disease. Surprisingly, PI3K mutation status appeared to be irrelevant to the outcome. "The bottom line is that there was enough activity here that there is certainly interest in pursuing additional research related to this pathway in breast cancer," said study presenter Eric Winer, MD, from the Dana-Farber Cancer Institute in Boston. Other experts agreed.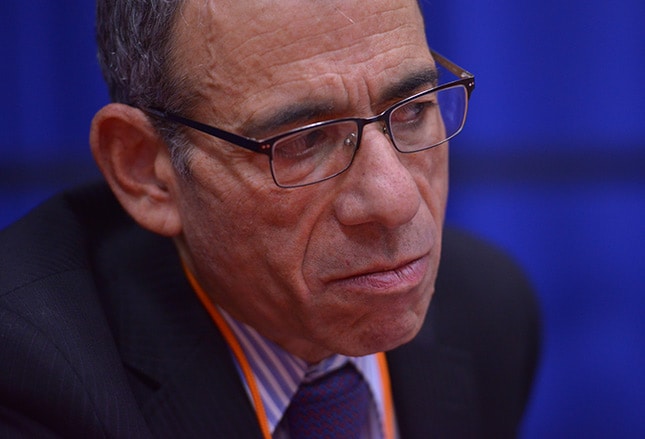 Weighing in on Screening Ultrasound for Breast Density
Screening ultrasound should be routinely added to mammography for women with dense breast tissue, according to a study from Connecticut, where the first breast density notification law was passed. The positive predictive value of screening ultrasound rose significantly during the first 4 years the legislation was in place. At the same time, there was a consistent cancer detection rate of 3.2 to 4.0 cases per 1000 women screened, reported lead investigator Jean Weigert, MD, from The Hospital of Central Connecticut in New Britain. "Cancers are being found in women who return for yearly screening breast ultrasound, indicating that this test should be part of the routine screening workup in women with dense breasts," Dr. Weigert said.
Image from Dreamstime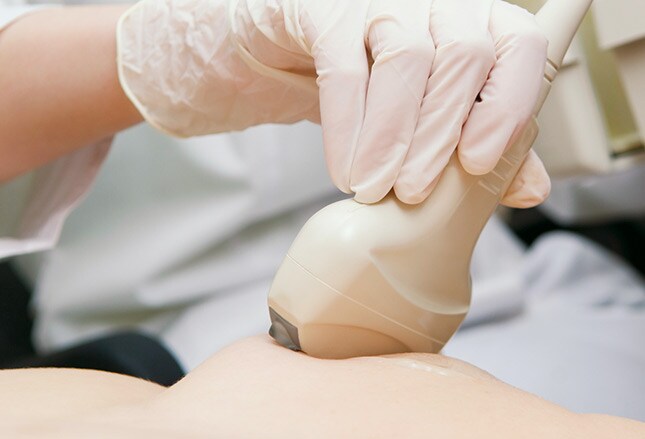 DCIS Test Identifies Patients With Low Recurrence Risk
A clinical validation study in a general population of patients who had undergone breast-conserving surgery for ductal carcinoma in situ (DCIS) found that the 12-gene Oncotype DX DCIS Score (Genomic Health) is good at predicting whether patients are at risk for a recurrence of DCIS or invasive cancer in the treated breast, reported Eileen Rakovitch, MD, from the Sunnybrook Health Sciences Centre in Toronto. Women with a low-risk DCIS score were significantly less likely to develop recurrent disease than women with an intermediate- or high-risk DCIS score. Because DCIS is a precancerous lesion, there is concern about the overtreatment of patients, some of whom will never go on to develop invasive breast cancer. This test could help prevent the overtreatment of these patients, allowing some to skip radiation after surgery, said Kent Osborne, MD, from the Baylor College of Medicine in Houston.