<< More coverage from SABCS 2013
Top News From SABCS 2013: Slideshow
Megan Brooks; Robin Jerstad; Allison Shelley; Darbe Rotach; Zosia Chustecka; Nick Mulcahy; Kate Johnson; Neil Osterweil
Decemeber 20, 2013
Treatment for metastatic and HER2-positive disease were among the topics that took center stage here at the 36th Annual San Antonio Breast Cancer Symposium (SABCS), held December 10 to 14, in Texas, with roughly 7300 people in attendance.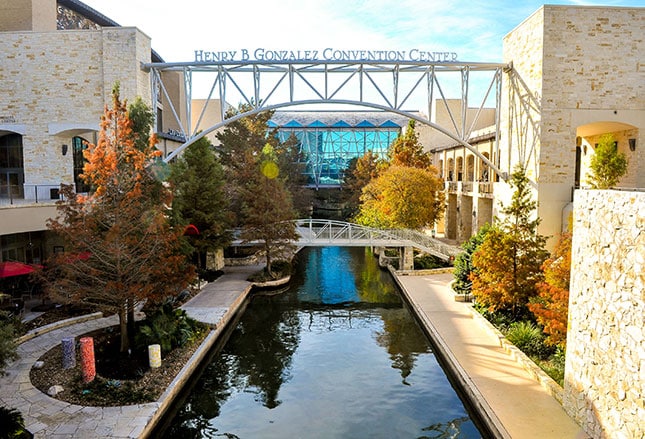 Among the key presentations were:
Mastectomy questioned in stage IV disease
Anastrozole halves rate of first breast cancers
Postop radiotherapy study anticipated to change practice
Pathologic complete response arrives as standard measure in breast cancer
Bisphosphonates possible new addition to treatment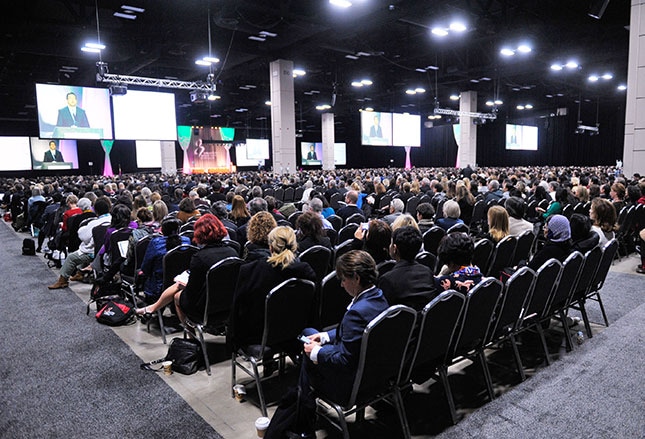 Mastectomy Benefits Questioned in Stage IV Breast Cancer
Mastectomy might not be the best choice for all women with metastatic breast cancer. In a randomized clinical trial of 350 women with metastatic breast cancer, those who underwent mastectomy and removal of axillary lymph nodes plus radiation therapy did not have better overall survival rates than women treated with medication alone, reported Rajendra Badwe, MD, director of the Tata Memorial Hospital in Mumbai, India. The findings are likely to be practice changing, said Kent Osborne, MD, director of the Dan Duncan Cancer Center at the Baylor College of Medicine in Houston, who moderated a news conference during which the results were reported.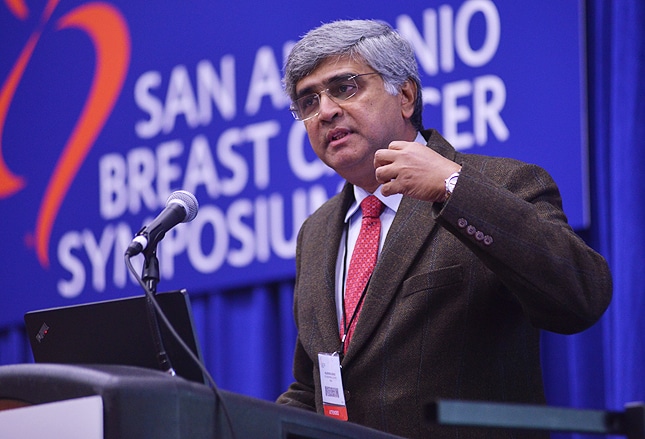 Anastrozole Halves Breast Cancers in Prevention Study
The aromatase inhibitor anastrozole cut the incidence of breast cancer in half in high-risk postmenopausal women who took it for 5 years, according to first results from the International Breast Cancer Intervention Study II (IBIS-II) trial. Breast cancer developed in 2% of women taking anastrozole, compared with 4% of those taking placebo (hazard ratio, 0.47; P < .0001). The reported benefits of anastrozole are greater than those of the existing breast cancer prevention drugs tamoxifen and raloxifene, and with fewer adverse effects, said lead investigator Jack Cuzick, PhD, chair of the IBIS-II Steering Committee and director of the Wolfson Institute of Preventive Medicine at Queen Mary University in London, United Kingdom. However, this claim was criticized by meeting attendees, one of whom said that only a head-to-head comparison of the various chemoprevention agents could justify such a conclusion.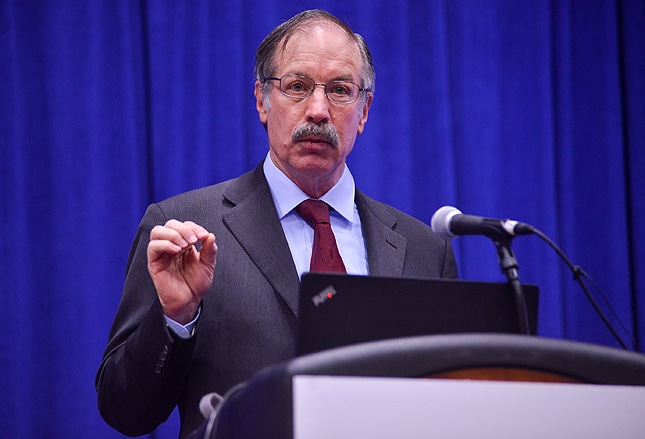 Postop Radiotherapy Study 'Very Likely' to Change Breast Cancer Practice
Most older breast cancer patients treated with breast-conserving surgery and adjuvant endocrine therapy who are considered low risk for recurrence can safely skip radiotherapy without compromising survival or local disease control, according to results from the Postoperative Radiotherapy in Minimum-Risk Elderly (PRIME II) trial. PRIME II is "very likely" to change practice, because it shows that the absolute benefit of radiotherapy is small, said lead investigator and study presenter Ian Kunkler, MD, from the Edinburgh Cancer Research Center in Scotland.
Photo courtesy of Science Source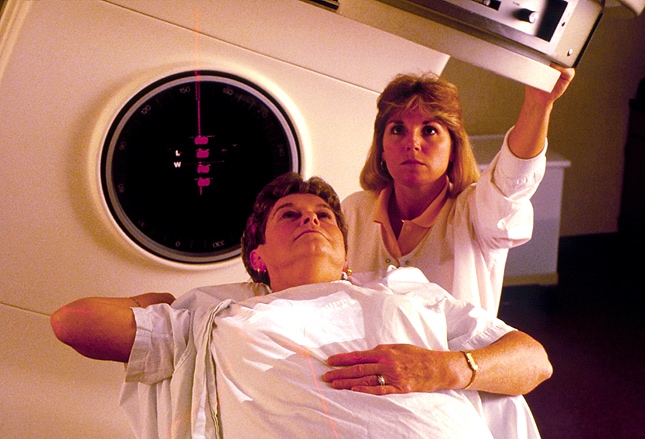 pCR Arrives as a Standard Measure in Breast Cancer
New data strengthen the evidence that pathologic complete response (pCR) is a good surrogate marker of longer-term efficacy in the neoadjuvant drug treatment of breast cancer. In the Neoadjuvant Lapatinib and/or Trastuzumab Treatment Optimization (NeoALTTO) trial, the combination of lapatinib (Tykerb) and trastuzumab (Herceptin) provided significantly better 3-year event-free survival than either agent alone in women with early-stage HER2-positive disease. Notably, this improvement correlated with pCR in the 455-patient trial, reported Martine Piccart-Gebhart, MD, chair of the Breast International Group in Brussels. This evidence of a correlation is important because pCR, which is defined as the absence of invasive cancer in the breast and lymph nodes, has recently been adopted by the US Food and Drug Administration as a basis for the accelerated approval of experimental agents in the neoadjuvant setting.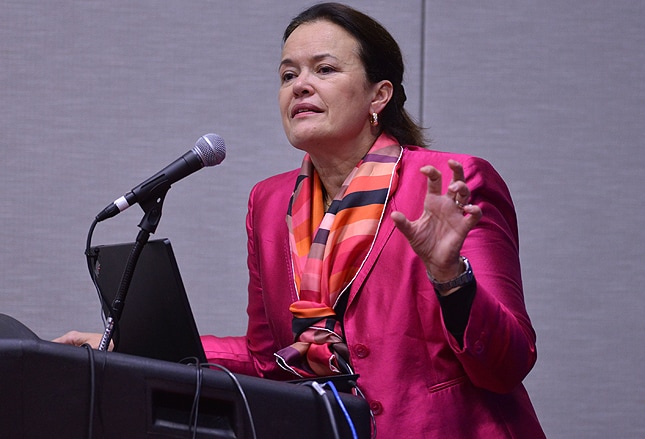 Bisphosphonates 'New Addition' to Breast Cancer Treatment
A meta-analysis shows that adjuvant bisphosphonate treatment significantly improves breast cancer survival and reduces bone recurrence in postmenopausal women with early breast cancer. "We have finally defined a new addition to standard treatment," said lead investigator Robert Coleman, MD, professor of oncology at the University of Sheffield in the United Kingdom. He emphasized that, as hypothesized, the benefits of this therapy were confined to postmenopausal women. "There is absolutely no effect on mortality in premenopausal women, with a hazard ratio [HR] of 1.0," he reported. "But for postmenopausal women, we see a 17% reduction in the risk of death [HR, 0.83], which is highly statistically significant." In terms of the absolute benefit, bisphosphonates decreased the breast cancer mortality rate from 18.3% to 15.2% in postmenopausal women (P = .004).
Photo courtesy of Thinkstock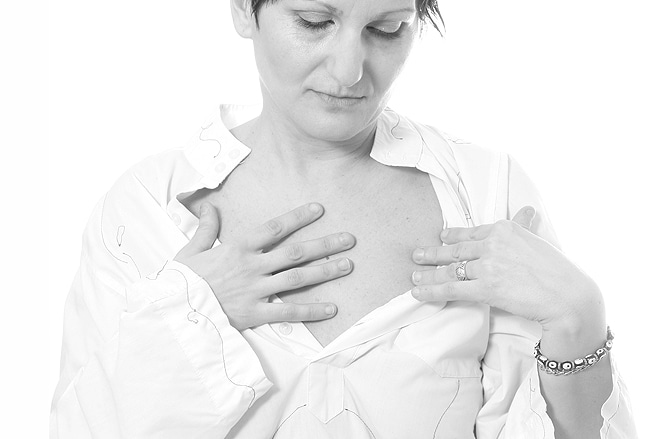 Massaging Mammography Data Smoothes Out Benefit
A novel re-examination of data from 4 large screening studies tackled one of the most contentious issues in breast cancer: the benefits and harms of screening mammography. Before data standardization, analysis of the 4 studies showed about a 20-fold difference in estimates of absolute benefit from mammography screening among the studies. But after standardization according to number screened, patient age, and duration of follow-up, the results are not as disparate as previously believed. All 4 showed a similar substantial breast cancer survival benefit with screening, reported Robert Smith, PhD, from the American Cancer Society.
Image courtesy of Thinkstock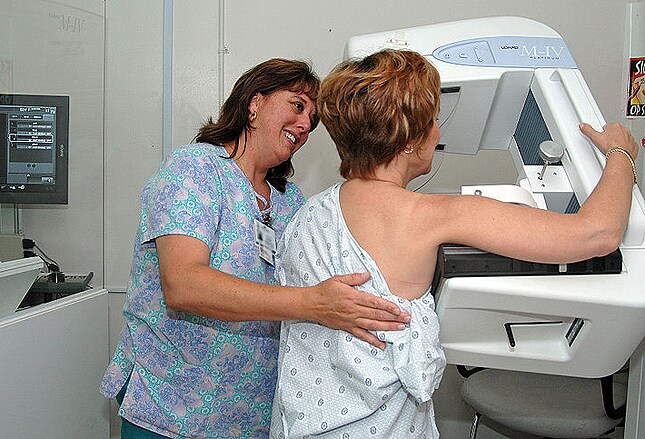 Surprise! Breast Cancer Patients Stay on Affordable AIs
A study of drug compliance in more than 13,000 women with early-stage breast cancer showed that women who used a cheaper generic aromatase inhibitor (AI), rather than a brand-name product, were significantly more likely to stay on their drugs and take them as directed, reported Dawn Hershman, MD, from the Columbia University Medical Center in New York City. Out-of-pocket drug costs, in the form of copays, appeared to be a major deciding factor; as the cost of monthly copays went up, adherence went down. The average copayment cost for a 30-day supply was $7.74 for tamoxifen, $9.04 for a generic AI, and $33.30 for a brand-name AI. These results could have long-term implications for patients. We know that survival may be improved by increasing access to medications," Dr. Hershman said.
Photo courtesy of Thinkstock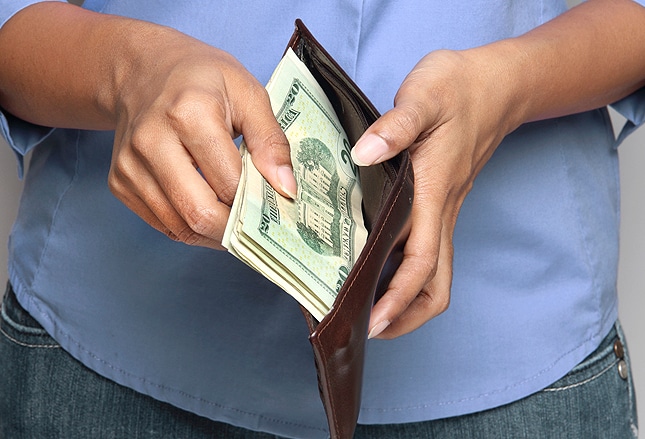 As Herceptin Goes Off Patent, Biosimilars Emerge
With the patent on trastuzumab (Herceptin) set to expire in 2014 in Europe and in 2019 in the United States, the race is on to create biosimilar versions. These aren't generics, explained Charles Zacharchuk, MD, from Pfizer Worldwide Research and Development, which is developing a trastuzumab biosimilar. Generics are chemically synthesized small-molecule drugs. However, trastuzumab, which is a monoclonal antibody, is a biologic, and thus is a unique large-molecule drug. Both the original biologic drug and the biosimilar are produced in living cells. "There will be variability," Dr. Zacharchuk said. There are currently no approved biosimilars in the United States, but a trastuzumab biosimilar was recently approved in India (Hertraz, Mylan).
Photo courtesy of Reuters/Stefan Wermuth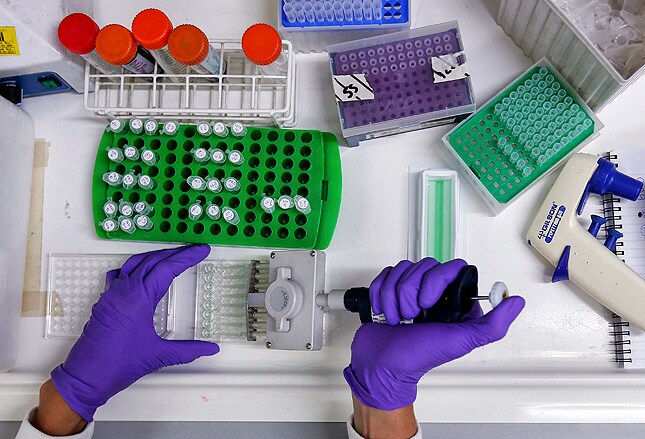 Breast Cancer Survivors Shed 44 Pounds in 5 Months
A small cohort of 24 postmenopausal breast cancer survivors with an average body weight of 220 pounds lost an average 44 pounds during a 5-month period with a low-carbohydrate, calorie-restricted dietary intervention, Amy Krie, MD, from the Avera Cancer Institute, Sioux Falls, South Dakota, reported. "This is significant, life-changing, metabolically altering weight loss," she said. Weight loss is important in these postmenopausal breast cancer survivors because obesity has been associated with decreased disease-free survival and overall survival, said Dr. Krie. Critics of the study said that rapid weight-loss programs are associated with weight regain over time, but Dr. Krie countered that "our most important finding is it can be done."
Photo courtesy of Thinkstock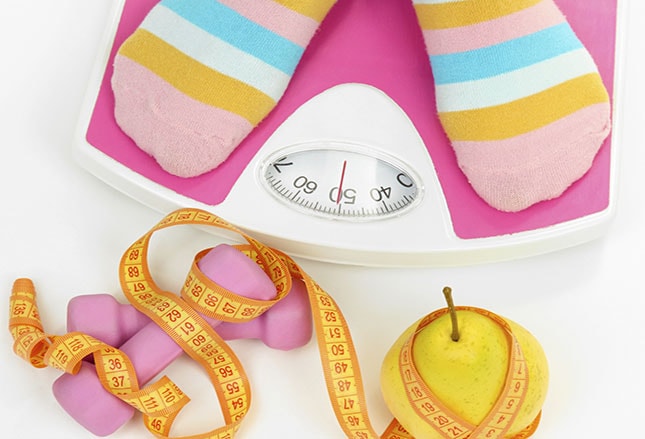 Bevacizumab Bombs Again in the BETH Breast Cancer Study
Adding bevacizumab (Avastin) to adjuvant chemotherapy plus trastuzumab (Herceptin) had no effect on invasive disease-free survival in patients with HER2-positive disease, a new study shows. The results are "about as negative as you can get in terms of outcome, in terms of bevacizumab adding anything," said investigator Dennis Slamon, MD, from the University of California at Los Angeles. "This trial has, for me, put the bevacizumab question to rest," added session moderator Jennifer Litton, MD, from the University of Texas M.D. Anderson Cancer Center in Houston.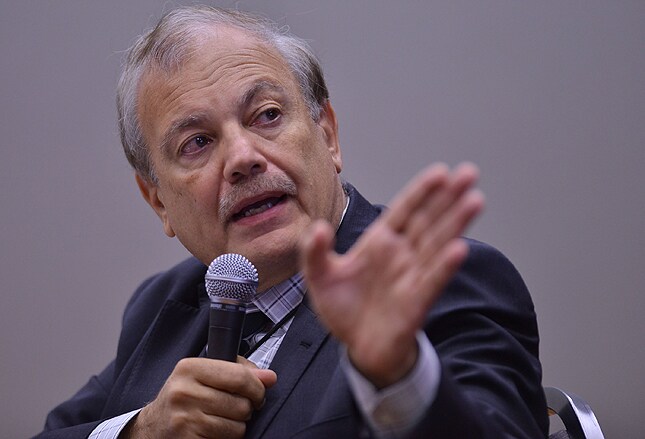 Carboplatin Yes, Bevacizumab No for Triple-Negative Breast Cancer
Adding carboplatin to paclitaxel in the neoadjuvant setting for triple-negative breast cancer significantly improves pathologic complete response (pCR) rates and probably should be used routinely in stage II or III triple-negative disease, said William Sikov, MD, from the Warren Alpert Medical School of Brown University in Providence, Rhode Island. Adding bevacizumab (Avastin) also increased the pCR rate somewhat, but did so "at the cost of significant toxicities, and I don't think it should be routinely added to neoadjuvant chemotherapy," Dr. Sikov said.