The 35th Annual San Antonio Breast Cancer Symposium (SABCS) was held December 4 to 8, 2012, in Texas. Each year, an international audience of physicians and researchers from more than 100 countries comes together to hear the latest on the experimental biology, etiology, prevention, diagnosis, and therapy of breast cancer and premalignant breast disease.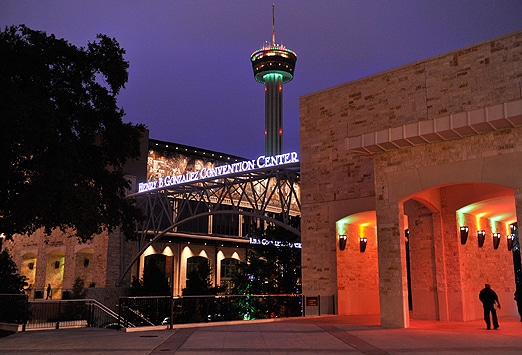 Among the highlights of this year's conference:
Dramatic improvement in progression-free survival when an experimental cell-cycle inhibitor is added to letrozole
Ten years of adjuvant tamoxifen is worth it: the ATLAS study
Chemotherapy for an isolated breast cancer recurrence has value
Vitamin D levels influence prognosis in breast cancer: the AZURE trial
Hypofractionated radiotherapy is promising: the START trial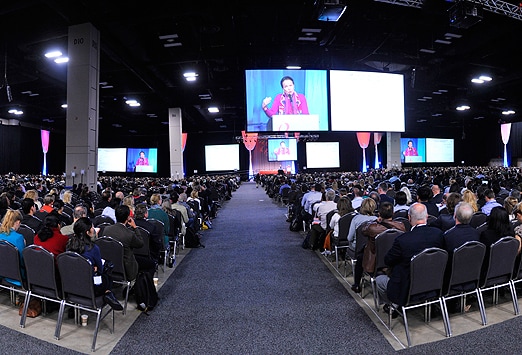 New Agent 'Dramatically' Slows Advanced Breast Cancer
In a phase 2 study, progression-free survival (PFS) was "dramatically" better in women with advanced estrogen receptor (ER)–positive/HER2-negative breast cancer who received a combination of the investigational cell-cycle inhibitor PD 0332991 (Pfizer) plus the aromatase inhibitor letrozole (Femara, Novartis). Median PFS was 26.1 months with the combination vs 7.5 months with letrozole alone. Richard S. Finn, MD, associate professor of medicine at the Jonsson Comprehensive Cancer Center at the University of California, Los Angeles, called the improvement in PFS "unprecedented" in this population.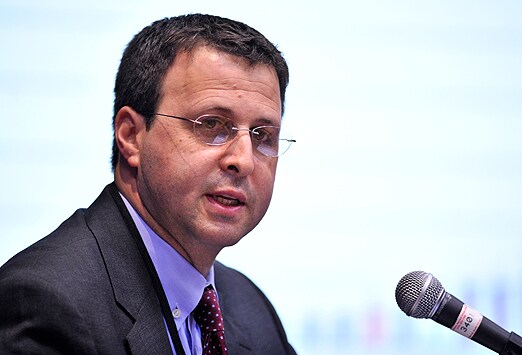 ATLAS: 10 Years of Adjuvant Tamoxifen Offers More Benefit
Ten years of adjuvant treatment with tamoxifen was significantly better than the standard 5 years in terms of reducing the risk for breast cancer recurrence and disease-specific death, according to findings from the international ATLAS study. "The benefits [of 10 years] far outweigh the risks — that's the main finding from the ATLAS study," said study author Richard Gray, MSc, professor of medical statistics at Oxford University in the United Kingdom.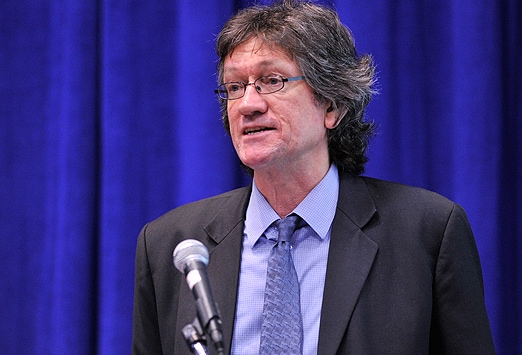 Chemo After Local Recurrence Extends Survival — Really
Giving chemotherapy for an isolated breast cancer local recurrence is an effective strategy, according to a first-of-its-kind study presented at the conference. In the 128-patient intergroup trial, adjuvant chemotherapy led to significantly higher rates of disease-free and overall survival for women who underwent surgical treatment for isolated local and/or regional recurrence, reported Stefan Aebi, MD, from Luzerner Kantonsspital in Lucerne, Switzerland. However, because the results defy conventional wisdom, the news could be met with resistance from clinicians, suggested a number of conference attendees.
Vitamin D: 'Surprise' Prognostic Marker in Breast Cancer
Preliminary biomarker data from the AZURE trial suggest that breast cancer patients with insufficient vitamin D levels have a worse prognosis after standard treatment plus zoledronic acid than those with normal levels of vitamin D. "Women who have sufficient vitamin D levels appear to have a much better prognosis," said lead researcher Robert Coleman, MD, from the University of Sheffield in the United Kingdom. "We should be measuring vitamin D and replenishing it appropriately.... [But] "whether vitamin D as an intervention will change outcome, I don't know," he added.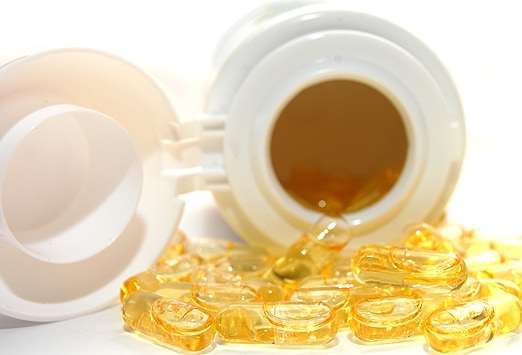 START Spreading the News About Hypofractionated RT to Breast
Radiation to the breast at a dose of 40 Gy delivered over 3 weeks works as well as 50 Gy delivered over 5 weeks, according to a new study. It's also more convenient for patients and associated with fewer adverse events over 10 years, reported John Yarnold, MD, professor of clinical oncology at the Institute of Cancer Research in London, United Kingdom. The data stem from the START A and B trials.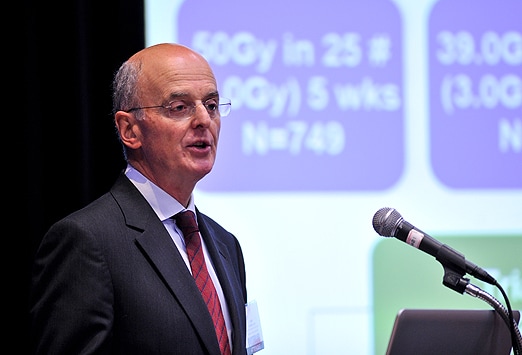 In Node-Positive Breast Cancer, Sentinel Biopsy Could Avert ALND
Some women with node-positive breast cancer who receive neoadjuvant chemotherapy might not need to automatically undergo axillary lymph node dissection (ALND), according to results of a phase 2 American College of Surgeons Oncology Group study. Instead, it might be possible for some to undergo a less-invasive sentinel lymph node (SLN) biopsy, noted lead researcher Judy Boughey, MD, a breast surgeon and associate professor of surgery at the Mayo Clinic in Rochester, Minnesota.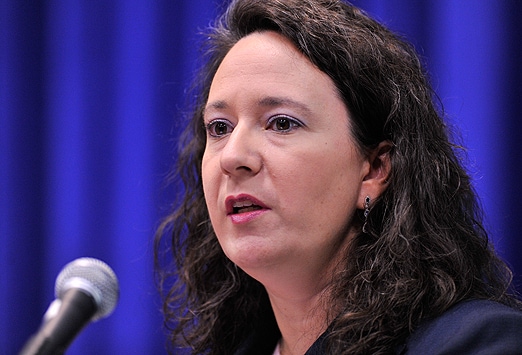 Ten Years Later, Trastuzumab Survival Advantages March On
A decade of data continue to demonstrate that adding trastuzumab (Herceptin, Genentech) to standard chemotherapy in women with HER2-positive breast cancer improves both overall and disease-free survival. And the benefits conferred by trastuzumab do not wane over time, reported Edward H. Romond, MD, professor of medicine at the University of Kentucky Medical Center in Lexington.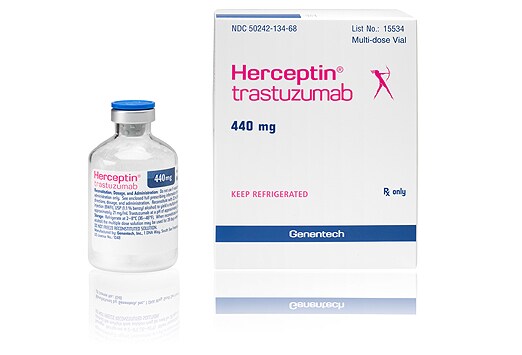 High-Dose Fulvestrant Leads to Better Breast Cancer Survival
A double dose of fulvestrant (Faslodex, AstraZeneca) yields better survival than a standard dose in postmenopausal women with advanced ER-positive breast cancer, suggest updated results from the phase 3 CONFIRM trial. On the basis of these results, when a clinician is planning to use fulvestrant to treat menopausal women with ER-positive advanced breast cancer, "the dose of 500 mg should be considered and recommended," advised lead investigator Angelo Di Leo, MD, PhD, of the Department of Medical Oncology at the Hospital of Prato, Istituto Toscano Tumori, in Italy.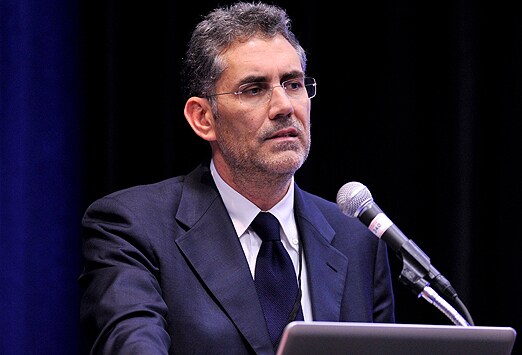 'Chemo Brain' May Actually Be Worry and Fatigue, Says Study
A brain imaging study, which was greeted with a fair amount of criticism, suggests that "chemo brain" is an inappropriate label for the neurocognitive deficits often reported by cancer patients. That's because reduced brain function caused by fatigue and worry is often present even before chemotherapy begins, reported Bernadine Cimprich, PhD, RN, associate professor emeritus at the University of Michigan School of Nursing in Ann Arbor. "Cognitive changes do occur in women treated with chemotherapy," she acknowledged. "But pretreatment-altered neural activation and fatigue can also contribute to cognitive problems."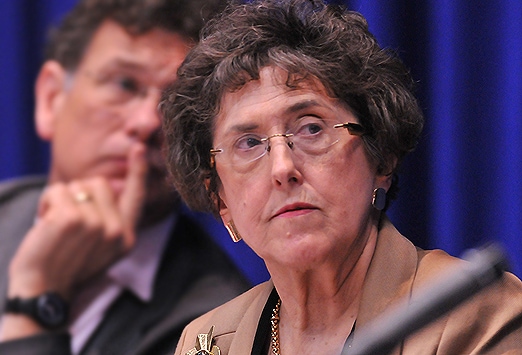 Does BEATRICE Spell the End of Bevacizumab in Breast Cancer?
Adding bevacizumab (Avastin, Roche/Genentech) to chemotherapy for the treatment of triple-negative breast cancer after surgery does not significantly improve disease-free survival, according to primary results of the phase 3 BEATRICE trial, reported by David Cameron, MD, professor of oncology at Edinburgh University in the United Kingdom. The results might be the death knell for the widely tested drug in breast cancer, said one expert attending the conference. "It makes me wonder if there is a role for angiogenesis inhibitors like bevacizumab in breast cancer," said conference codirector Kent Osborne, MD, from the Baylor College of Medicine in Houston, Texas.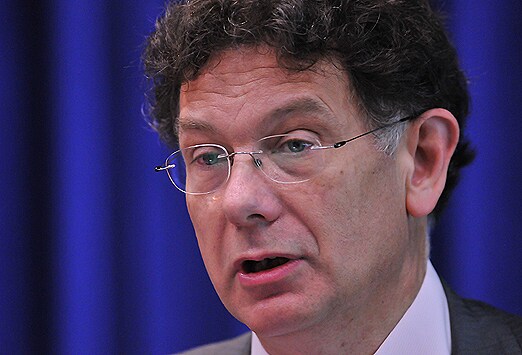 Dose-Dense Chemotherapy Benefits Persist for a Decade
After 10 years, dose-dense dose-intensified chemotherapy still offers significantly better disease-free and overall survival than standard chemotherapy for women with breast cancer with axillary node involvement, according to a study reported by Volker Moebus, MD, from the Academic Hospital of the Goethe University in Frankfurt, Germany. Ten-year overall survival rates were higher in women treated with an intensive dose-dense regimen of epirubicin, paclitaxel, and cyclophosphamide than in those treated with standard-dose epirubicin and cyclophosphamide with sequential paclitaxel (69% vs 59%; P = .0007).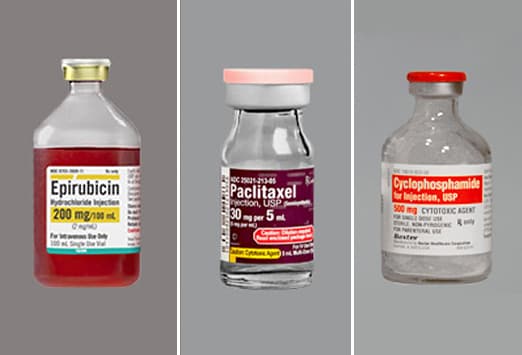 Eribulin Equal to Older Drug in Advanced Breast Cancer
In heavily pretreated locally advanced or metastatic breast cancer, survival outcomes with eribulin mesylate (Halaven, Eisai) were similar to those with capecitabine (Xeloda, Roche) in a phase 3 trial. The trial failed to demonstrate the statistically significant superiority of eribulin over capecitabine for the coprimary end points of overall survival (15.9 vs 14.5 months; P = .056) and PFS (4.1 vs 4.2 months; P = .305). However, particular patient subgroups "may have a greater therapeutic benefit, warranting further study," said lead investigator Peter A. Kaufman, MD, of the Norris Cotton Cancer Center in Lebanon, New Hampshire.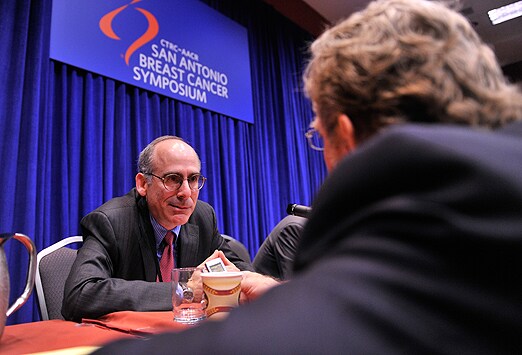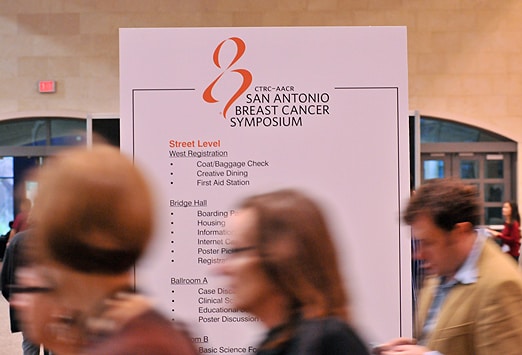 Contributor Information
Deborah Flapan
Director, Medscape Medical News, Chicago, Illinois
Darbe Rotach
Medscape Senior Photo Editor, New York City
Robin Jerstad
Freelance Photographer, San Antonio, Texas
Nick Mulcahy
Senior Journalist, Medscape Oncology, Philadelphia, Pennsylvania
Kate Johnson
Freelance Journalist, Montreal, Canada
Neil Osterweil
Freelance Journalist, Boston, Massachusetts
Megan Brooks
Freelance Journalist, Weston, Connecticut