Supreme Court Upholds Healthcare Reform
The Supreme Court decision on the Affordable Care Act (ACA) was a primary concern for physicians and other healthcare professionals in 2012. On June 28, the Supreme Court declared that the ACA — the most significant healthcare legislation since the creation of Medicare — is also a constitutional act. The high court declared that the law's most controversial provision — the individual mandate to obtain insurance coverage or else pay a penalty — was permissible under the taxation powers of Congress as defined by the Constitution. Photo courtesy of AP Photo/Dana Verkouteren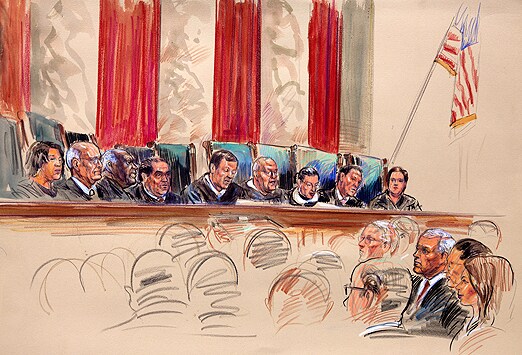 Are Physicians Coding Too Many 99214s?
A variety of reimbursement issues unrelated to the ACA came into focus in 2012. In the spring, the US Department of Health and Human Services (HHS) published an analysis of physician behavior, finding that from 2001 to 2010, physicians increased their use of higher-level — and more lucrative — billing codes for evaluation and management (E/M) services in the course of treating Medicare patients. Experts suggest this is a result of more accurate coding due to the use of electronic health records rather than "up-coding." Photo courtesy of Thinkstock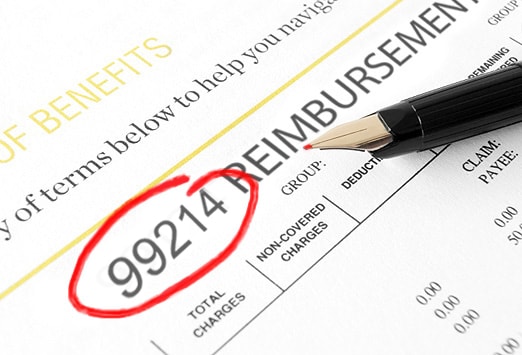 'Imminent Storm' of Medicare Penalties
Physicians are concerned by the flip side of the Medicare incentive programs designed to improve the quality of care and hold down costs — financial penalties.
Thousands of physicians learned about the first of the penalties earlier this year when they received a letter stating that Medicare would reduce their reimbursement in 2012 by 1% for not electronically prescribing in the first half of 2011. The American Medical Association and 111 other specialty and state medical societies said that these incentive programs, overlapping and out of kilter, will create an "imminent storm" of penalties for physicians unless the agency acts to avert it. Photo courtesy of Wikipedia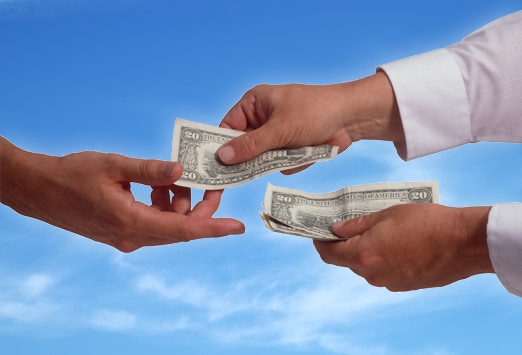 26% of Small Practices May Close
One third of physicians in small group practices who responded to a survey this spring expect their 2012 income to fall below what they earned last year, and in practices of 10 or fewer participants, 26% surveyed said they might have to close their practice within the next 12 months. Although the survey did not ask physicians to name reasons for the financial squeeze, 56% reported that Medicare and Medicare payments provided 75% of their income. "The coming retraction this survey hints at would mean longer drives to less-personal, higher-cost medical care for millions of Americans," said one commentator. Photo courtesy of Thinkstock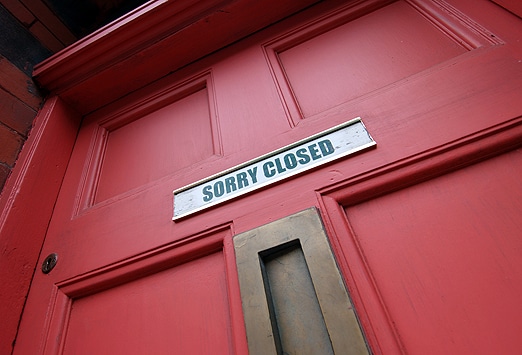 Medicaid, Medicare Raises for Primary Care at Expense of Specialists
Under a final Medicare physician fee schedule for 2013, family physicians, geriatricians, and internists will receive an overall payment increase of 7%, 5%, and 4%, respectively. This raise for primary care practitioners will primarily be funded by reducing reimbursement for many specialists. Most of the cuts fall below 5%, although radiation oncologists and neurologists will take a 7% hit. Not surprisingly, specialty societies have been quick to protest. Photo courtesy of Thinkstock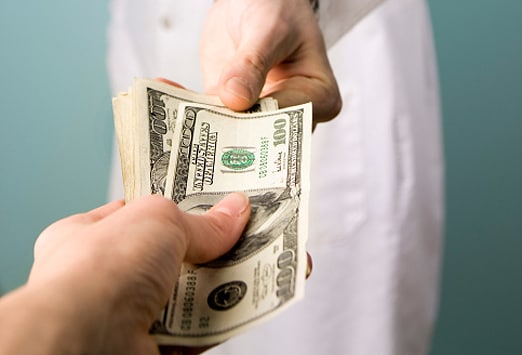 Fungal Meningitis Outbreak
In early October, federal health officials discovered an outbreak of fungal meningitis that has now reached 490 cases in 19 states with 34 deaths (as of November 19, 2012). Healthcare providers were advised to immediately stop using any products from the New England Compounding Center (NECC) in Framingham, Massachusetts, which made the contaminated methylprednisolone acetate doses that appear to be the primary cause. Other implicated NECC products are triamcinolone acetonide, betamethasone, and cardioplegic solution. The US Centers for Disease Control and Prevention (CDC) continues to provide diagnosis and treatment guidance to clinicians. Photo courtesy of the CDC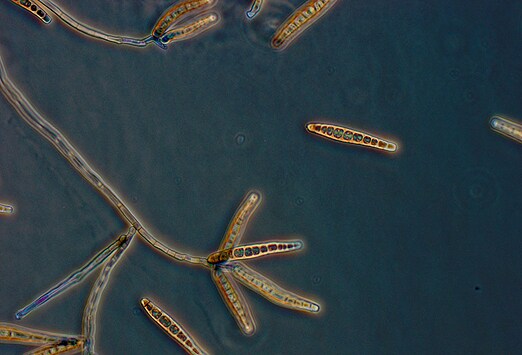 Physician's Stolen Laptop Leads to $1.5 Million Settlement
An HHS inquiry found in September that the Massachusetts Eye and Ear Infirmary (MEEI), a specialty hospital in Boston, and its affiliated medical group demonstrated "a long-term, organizational disregard for the requirements of the security rule" when a retired physician's stolen laptop was reported to be unencrypted while containing demographic and health information on roughly 3600 patients. MEEI and an affiliated medical group, Massachusetts Eye and Ear Associates, agreed to pay the government $1.5 million to settle "potential violations" of HIPAA. The settlement represents neither an admission of liability or wrongdoing by the providers nor a concession by the government that the providers did not violate HIPAA. However, these results provide a chilling financial consequence of losing unsecured patient data. Photo courtesy of Thinkstock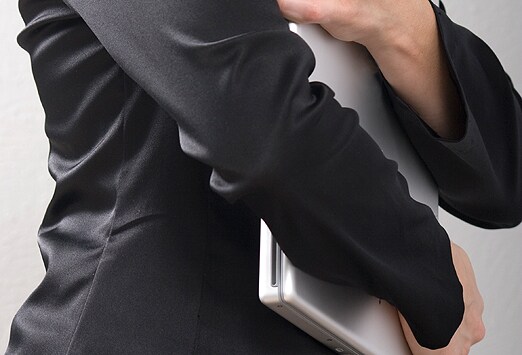 US Physicians Suffer More Burnout Than Other Workers
Physicians in the United States suffer from more burnout than other workers in the United States, according to a national survey of more than 7000 US physicians. Of the surveyed physicians, 37.9% exhibited high levels of emotional exhaustion, 29.4% showed evidence of a high level of depersonalization, and 12.4% had a low sense of personal accomplishment. Taken together, investigators found that 45.8% of physicians were experiencing at least 1 symptom of burnout, based on a high emotional exhaustion score or a high depersonalization score. "Policy makers and health care organizations must address the problem of physician burnout for the sake of physicians and their patients," the authors, led by Tait D. Shanafelt, MD, Mayo Clinic, Rochester, Minnesota, write. Photo courtesy of Thinkstock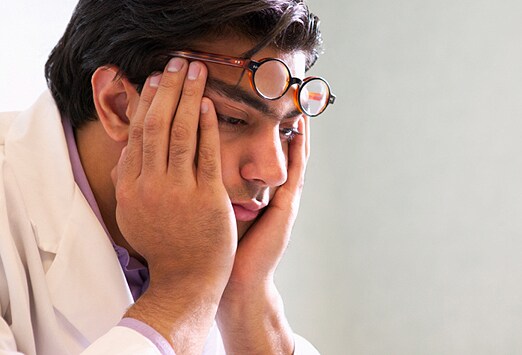 Warning on Statins, Fentanyl Patches, Anxiety Drugs, and More
A variety of drug warnings made the news in 2012.
Taking a statin can raise blood glucose and HbA1c levels, according to a new labeling change for the entire drug class approved by the US Food and Drug Administration (FDA).
In April, the FDA warned against accidental exposure to fentanyl patches. In incidents reported over the past 15 years, 10 cases resulted in death and 12 in hospitalization. Sixteen cases occurred in children aged 2 years or younger.
The European Medicines Agency (EMA) in January recommended suspension throughout the European Union (EU) of all medicines containing meprobamate, a key ingredient in some anxiolytic medications, after concluding that the benefits of meprobamate do not outweigh its risks. In addition to anxiety, it is also used for migraine, digestive disorders, muscle tension or cramps, and insomnia.
And finally, the EMA warned in March that the osteoporosis drug strontium ranelate should no longer be used in immobilized patients or patients with venous thromboembolism (VTE). The drug was linked to an increased risk for VTE and serious skin reactions. Photos courtesy of Thinkstock, Wikipedia, and First Data Bank (2)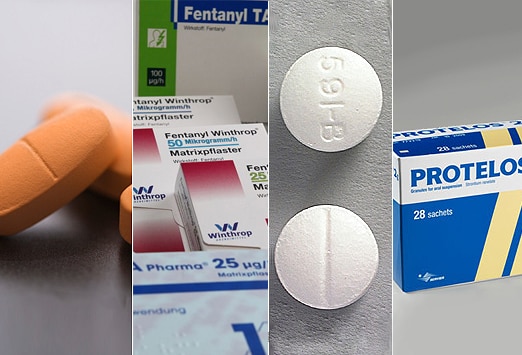 Obama Wins 4 More Years to Carry Out ACA
On November 6, voters re-elected President Barack Obama by a narrow margin, giving the Democrat 4 more years to implement the ACA in the face of continued opposition by Congressional Republicans. Healthcare policy experts and leaders in organized medicine hope that a second-term President Barack Obama and the divided Congress can escape the partisan gridlock that plagued much of the president's first term. How a lame-duck Congress performs in attempting to avoid the notorious "fiscal cliff" of mandatory spending cuts and expiring tax cuts before year's end may suggest what's to come. Photo courtesy of Kevin Lamarque/Reuters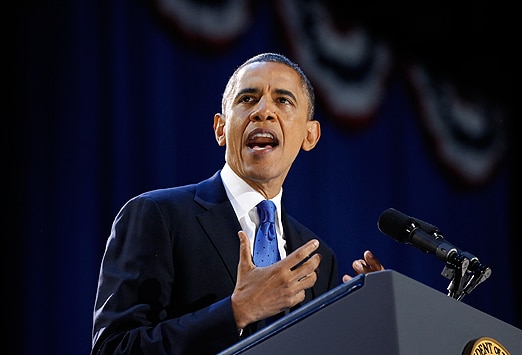 List of 45 Dubious Tests, Therapies Launches "Choosing Wisely" Campaign
A compendium of 45 clinical "don'ts" has been assembled by 9 medical societies for the sake of eliminating commonly ordered but often unnecessary tests and procedures. Such services, which are not rooted in evidence-based medicine, contribute to the high cost of healthcare and sometimes harm a patient's health, as in excessive radiation exposure in the course of diagnostic imaging or complications of a surgery after a false-positive test result. The lists of questionable services (5 for each specialty) are part of a campaign organized by the American Board of Internal Medicine (ABIM) Foundation called Choosing Wisely. Photo courtesy of Wikipedia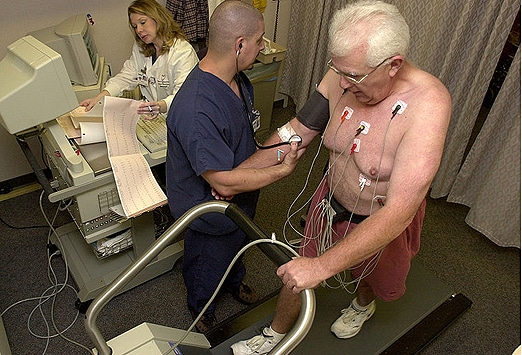 Screening Guidelines: Colorectal and Prostate Cancer
In March, a new American College of Physicians guidance statement recommended assessment of risk for colorectal cancer in all adults aged 50 years and older. And in a controversial move in May, the US Preventive Services Task Force officially recommended against routine prostate-specific antigen (PSA)–based prostate cancer screening for healthy men, regardless of age. Both guidelines went against current clinical practice. In addition, new cervical cancer screening guidelines from several groups describe new age-appropriate screening strategies, high-risk human papillomavirus (HPV) testing, follow-up management, and screening strategies for women who have been vaccinated against HPV16 and HPV18 infection. Photo courtesy of Thinkstock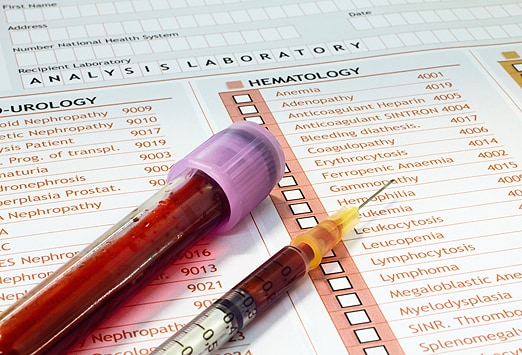 A Soda a Day Raises CHD Risk by 20%
A moderate amount of soda — as little as 1 can of soda per day — is associated with a significantly increased risk for heart disease, even after adjusting for a wide range of cardiovascular risk factors. The finding was published online March 12 in Circulation. Photos courtesy of Thinkstock and Wikipedia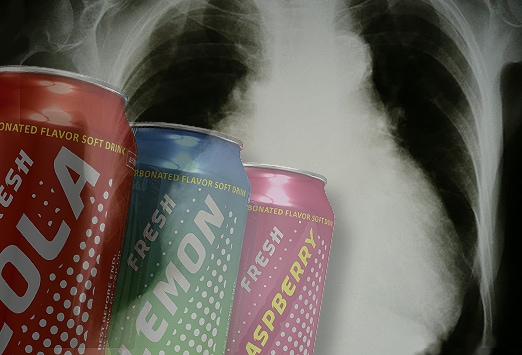 Superstorm Sandy Shuts Down Handful of Hospitals
The once-hurricane and now Superstorm Sandy shut down at least 6 hospitals in New York and New Jersey as part of the havoc it wreaked along the Eastern Coast. Many other hospitals operated on emergency power in the wake of the storm, which left some 8 million homes and businesses without electricity, according to the US Department of Energy. The storm, which made landfall October 29 near Atlantic City, New Jersey, and proceeded to flood low-lying areas, claimed more than 100 lives in the United States. By all reports, however, the emergency evacuation of hospitals occurred without the loss of life. Photo courtesy of AP Photo/John Minchillo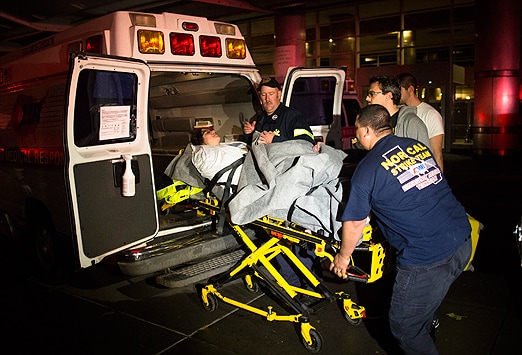 A Year of Firsts
2012 was a year of firsts in drug and device development.
On November 6, the FDA approved tofacitinib (Xeljanz, Pfizer), the first oral Janus kinase (JAK) inhibitor to treat adults with moderately to severely active rheumatoid arthritis who have not responded adequately to, or are intolerant of, methotrexate.
On July 16, tenofovir disoproxil fumarate/emtricitabine ( Truvada, Gilead) was the first drug approved to prevent HIV infection in uninfected high-risk individuals.
And about 2 weeks before that, the FDA approved the first at-home, over-the-counter HIV test, which could potentially inform thousands of Americans about their HIV status.
And back in May, pazopanib, the first new treatment for sarcoma in decades, was approved. The drug is marketed by GlaxoSmithKline under the brand name Votrient.
Photos courtesy of Pfizer, First Data Bank (2), and OraSure Technologies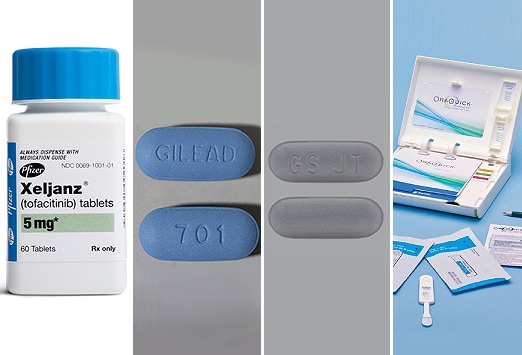 Obesity Drugs: 2 Approved, 1 to Come
On June 27, the FDA approved lorcaserin (Belviq, Arena Pharmaceuticals) for the treatment of obesity after being presented with new data that settled concerns about a cancer signal previously noted when the agency rejected the drug in October 2010.
Less than a month later, a second drug to treat obesity was approved, phentermine-topiramate (Qsymia, formerly Qnexa; Vivus).
A third obesity drug may come to market in the next year, after news in October that the FDA would allow a faster resubmission of Orexigen's application to market its anti-obesity treatment combination of naltrexone SR/bupropion SR (Contrave). The drug was previously rejected by the FDA in January 2011.
Photos courtesy of Arena Pharmaceuticals and Vivus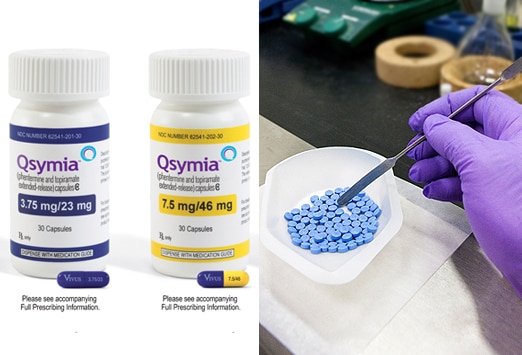 Contributors
Deborah Flapan, Director, Medscape Medical News, Chicago, Illinois
Darbe Rotach, Medscape Senior Photo Editor, New York City