Physicians of the Year: Best and Worst
Lisa Pevtzow; Deborah Flapan; Darbe Rotach Contributor Information
January 31, 2013
The Year's Best and Worst Physicians
Physicians were in the news in 2012 for healthcare fraud, research fraud, and charges of sexual abuse, while others literally saved lives, through their discoveries, their advocacy for the medically underserved, or, in one case, a pediatric surgeon who died while rescuing 2 children from drowning. The physicians were from a variety of specialties, including cardiology, neurology, psychiatry, infectious disease, and primary care. The "best" were chosen from the many, many physicians who do credit to their calling, and the "worst" were selected from a fortunately short list of those who have been indicted, convicted, and/or dismissed for misconduct.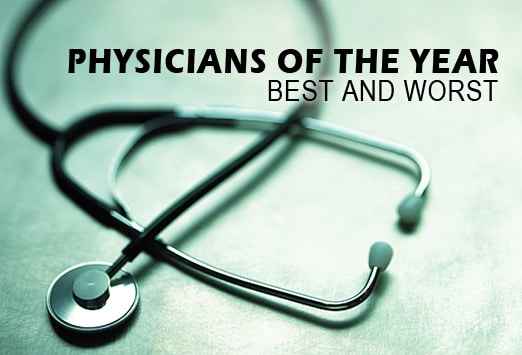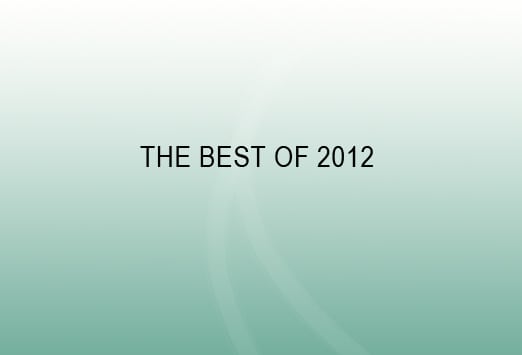 Two Physician Heroes in Compounding Pharmacy Scandal
Two Tennessee physicians uncovered the compounding pharmacy scandal that so far has killed at least 44 people. In September 2012, April Pettit, MD (left), from Vanderbilt University, cared for the first patient diagnosed with Aspergillus meningitis from a contaminated spinal injection and reported it to the Tennessee Department of Health. There, Marion Kainer, MD, MPH, traced the fungal infection back to contaminated vials of prednisone from the New England Compounding Center in Framingham, Massachusetts. In the coming months, Congress is expected to give regulatory oversight of compounders to a federal agency.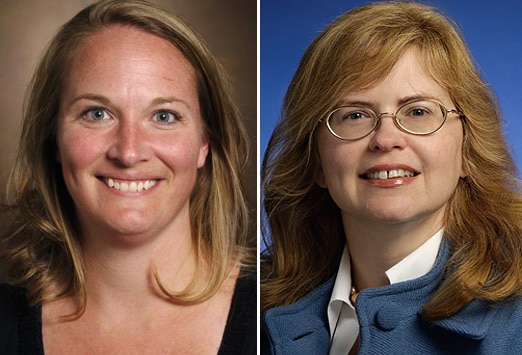 Pediatric Surgeon Died Saving the Lives of 2 Children
Donald Liu, MD, PhD, was acclaimed a hero after he lost his life last August while rescuing 2 children who fell out of a kayak in Lake Michigan. Dr. Liu, 50, was pulled under by a rip current. The 2 boys, both 12 years old, made it to safety. The chief pediatric surgeon at the University of Chicago's Comer's Children Hospital, Dr. Liu became well known in the medical community for adapting minimally invasive surgical techniques to children. After his death, colleagues recalled his words in a Chicago magazine profile of some of the city's best doctors: "At the end of the day, the biggest impact you can make in anything is through kids."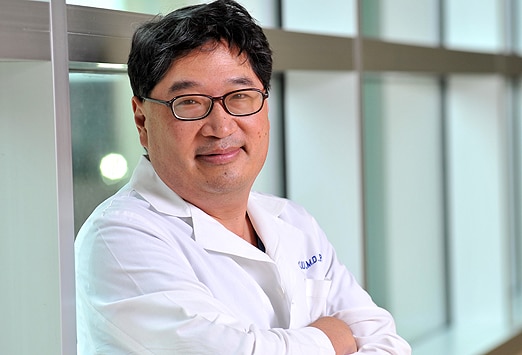 Scientists From Britain and Japan Awarded Nobel
John Gurdon, PhD, and Shinya Yamanaka, MD, PhD, were awarded the 2012 Nobel Prize in Physiology or Medicine for stem cell research that spanned nearly 50 years. Dr. Gurdon, of the Gurdon Institute in Cambridge, United Kingdom, and Dr. Yamanaka, of Kyoto University in Japan, discovered that mature specialized cells can be reprogrammed to become immature stem cells capable of developing into any kind of cell in the body. "These ground-breaking discoveries have completely changed our view of the development and cellular specialization," according to the Nobel Foundation. "By reprogramming human cells, scientists have created new opportunities to study diseases and develop methods for diagnosis and therapy." Dr. Gurdon and Dr. Yamanaka will split the $1.2 million prize.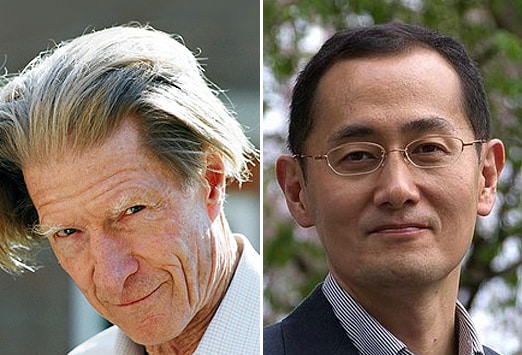 New Genome Sequencing Technique for Newborns
Stephen Kingsmore, MB, ChB, BAO, DSc, FRCPath, led a team at Children's Mercy Hospitals and Clinics in Kansas City, Missouri, to develop new technology that reduces the time needed for genome sequencing in infants to just 50 hours. The life-saving discovery means that many genetic diseases in babies can potentially be diagnosed in a couple of days, instead of the weeks or months it normally takes to sequence their genomes. Dr. Kingsmore is the director of the hospital's Center for Pediatric Genomic Medicine. The technique was named one of Time Magazine's top 10 medical breakthroughs of 2012.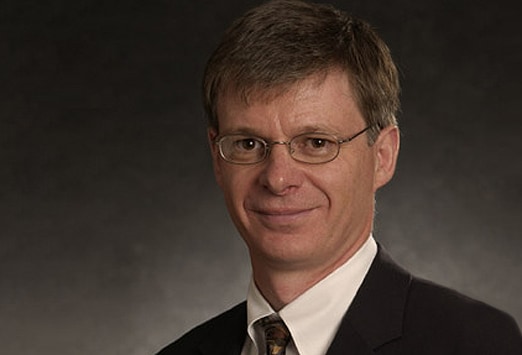 Cardiologist and Drug Safety Advocate
Steven Nissen, MD, is a leading cardiologist and drug safety advocate at the Cleveland Clinic in Ohio. Dr. Nissen, the chairman of its Robert and Suzanne Tomsich Department of Cardiovascular Medicine, is a pioneer in intravascular ultrasonography (IVUS) and was instrumental in blowing the whistle on popular drugs Vioxx and Avandia because of their heightened risk for causing cardiac arrest. In 2012, he was profiled in the award-winning documentary Escape Fire: The Fight to Rescue American Healthcare.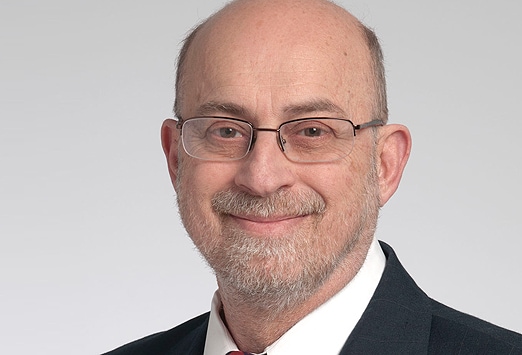 Two Community-Based Physicians Receive AMA Award
Two small-town physicians, who have had an outsized effect on medical care for people in need, received the 2012 American Medical Association Foundation's Pride in the Profession Award. Dedicated to helping Mississippi poor, physician and civil rights activist Aaron Shirley, MD (left), created the Jackson Medical Mall, a school-based health clinic, and a program to send doctors and nurses to the homes of the rural poor. In 2002 Lorna Stuart, MD, sold her own home to open The Clinic: Medical Center for the Uninsured in Phoenixville, Pennsylvania. The Clinic, which has served more than 40,000 people, often finds its patients food, household items, and social services.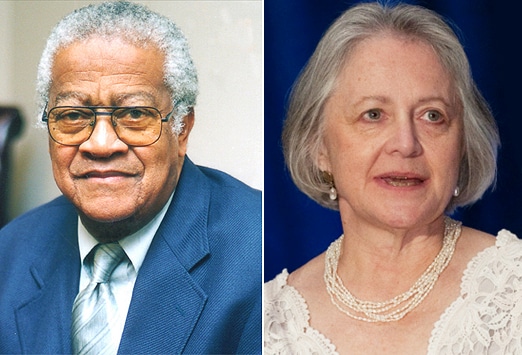 Topol Is Most Influential Physician Executive in New US Poll
In a poll by Modern Physician and Modern Healthcare, Eric Topol, MD, was named the most influential physician executive of 2012. Dr. Topol is the chief academic officer at Scripps Health and the director of the Scripps Translational Science Institute. An article in Modern Healthcare announcing the honor cited the futurist physician's recent book, The Creative Destruction of Medicine: How the Digital Revolution Will Create Better Health Care. Dr. Topol is editor-in-chief of Medscape Genomic Medicine and theheart.org, a Web site for cardiologists that is owned by WebMD, which also owns Medscape.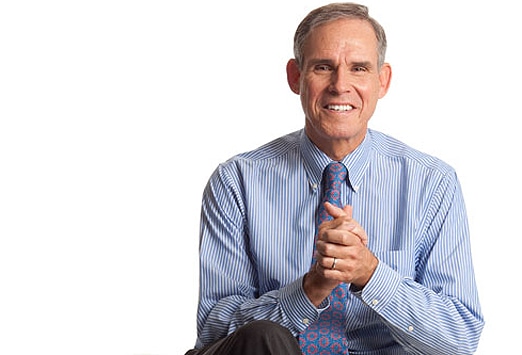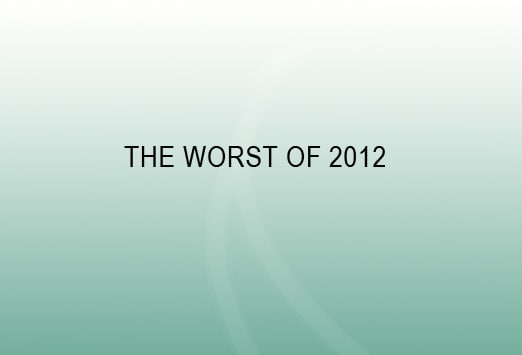 Two Physicians Charged in 9 Pain-Med Deaths
Two South Florida physicians were charged in connection with the overdose death of 9 patients in August 2012. The charges stem from a massive painkiller "pill mill" that drew drug addicts and dealers from all over the Eastern Seaboard. The two physicians were among 13 physicians originally indicted on lesser charges. Of these physicians, 10 pleaded guilty in 2011 and 9 were sentenced in 2012 while the remaining one died before sentencing. Another physician who pleaded not guilty died before his trial. Four physicians sentenced to prison terms were ordered into a substance-abuse program. The 2 doctors currently facing charges each earned more than $1 million a year prescribing controlled substances on an assembly-line basis to all comers, prosecutors said. The physicians, whose jury trial is set for June 3, 2013, face possible life in prison.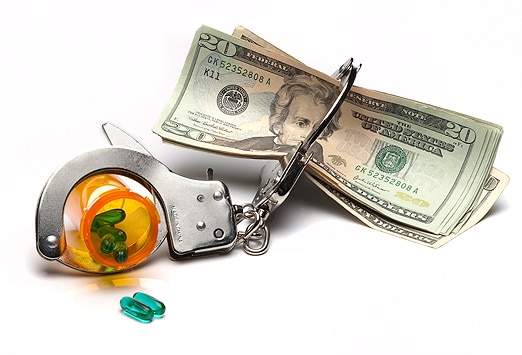 Dallas Doc Indicted in $375 Million Healthcare Fraud Scheme
Jacques Roy, MD, was indicted on charges for what the federal government called the largest home healthcare fraud by a single doctor that has ever been committed. Roy, who owned Medistat Group Associates P.A. in DeSoto, Texas, was nabbed because of suspicious billing spikes, according to the US Department of Health and Human Services Inspector General. In 2010, Dr. Roy certified more than 5000 patients for home healthcare. In contrast, 99% of doctors signed off on 104 or fewer patients. On June 8, 2012, the Texas Medical Board and Roy signed an agreed order of voluntary surrender after Roy indicated that he wished to surrender his Texas medical license in lieu of further disciplinary proceedings.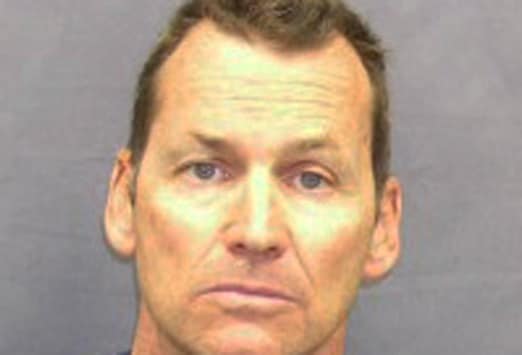 Red Wine Researcher Fired for Falsifying Data
Dipak K. Das, PhD, known for promoting the health benefits of resveratrol in red wine, was dismissed by the University of Connecticut for fabricating and falsifying research. A university review found evidence of fraud in more than 2 dozen research papers and 3 grant applications. Dr. Das, formerly the director of UConn's Cardiovascular Research Center and a professor in its Department of Surgery, is now suing his former employer for $35 million, claiming wrongful termination, violation of the university's by-laws, and lack of due process.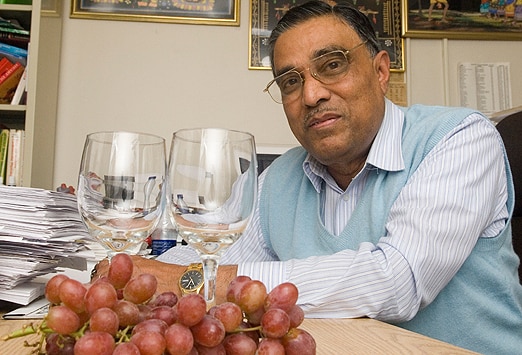 Texas Child Psychiatrist Faces Multiple Allegations of Sexual Abuse
Charles Henry Fisher, MD, was indicted by a grand jury in June 2012 for sexually abusing 5 boys who were under his care. According to the 11-page indictment, the Austin child psychiatrist exploited their "emotional dependence on him." The previous November, after the allegations came to light, Fischer was fired from Austin State Hospital, a residential psychiatric hospital, and the Texas Medical Board suspended his medical license indefinitely. Fischer worked in the hospital's inpatient child and adolescent unit. On January 24, 2013, the Austin American-Statesman reported that Fischer was arrested in a wooded area and charged with public lewdness (another man fled the scene). The new misdemeanor charge will likely result in his bond for the felony abuse charges being revoked.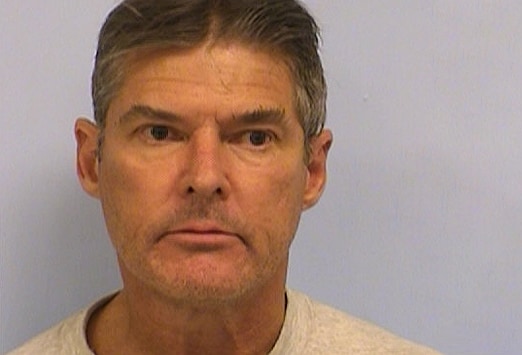 Mid-Level Defense Fails to Keep Physicians Out of Prison
Two Florida doctors were sentenced to 10 years in federal prison in October 2012. Mark Willner, MD, and Alberto Ayala, MD, both medical directors at American Therapeutic Corp, were convicted of changing diagnoses and medications for patients to make it appear that they were severely mentally ill so that they would qualify for Medicare-covered services. Their patients' actual diagnoses — Alzheimer's disease, substance abuse, alcoholism — went untreated. "These co-conspirators...victimized the most vulnerable members of our society so they could have nicer homes and fancy artwork," prosecutors said in a memorandum to the court.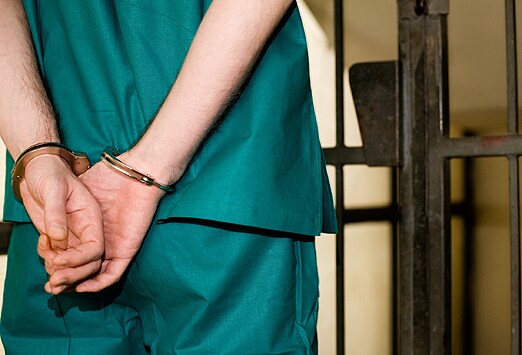 Cardiologist Convicted of Fraud Loses Appeal
Mehmood Patel, MD, began a 10-year prison sentence in December 2012 after the US Court of Appeals upheld his 2009 conviction on 51 counts of federal healthcare fraud. At his trial, evidence showed that Dr. Patel, then a cardiologist at Our Lady of Lourdes Hospital and Lafayette General Hospital in Louisiana, billed Medicare and private insurance companies more than $3 million after performing unnecessary coronary procedures and exams on patients.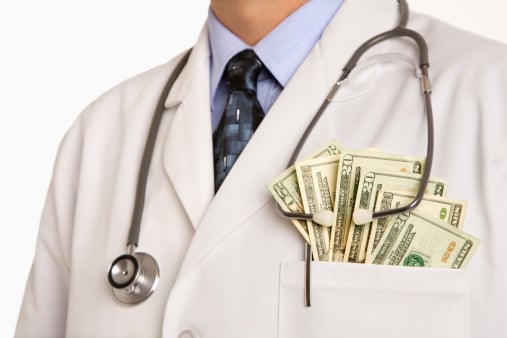 Neurologist in 'Most Lucrative Insider Trading Scheme Ever Charged'
The federal Securities and Exchange Commission has implicated Sidney Gilman, MD, in an insider-trading scheme. In November 2012 the SEC said Dr. Gilman, 80, a professor of neurology at the University of Michigan Medical School, in Ann Arbor, allegedly gave the results of a phase 2 trial of a potential Alzheimer's drug to a hedge fund manager, who made money off of the information. The FBI says Dr. Gilman is cooperating and therefore will not be prosecuted. The hedge fund manager has been charged in the case.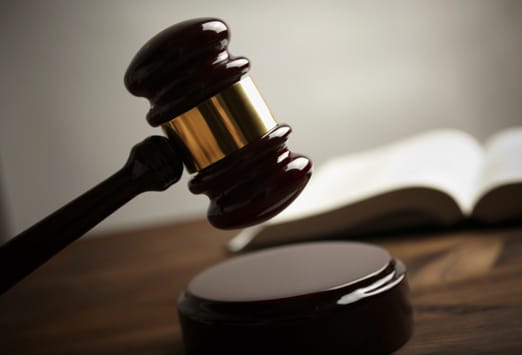 California Doctors Jailed for Medicare Fraud
A federal judge in Sacramento, California, sentenced 2 doctors to prison for their part in a $5 million Medicare fraud. Alexander Popov, MD, began serving an 8-year, 1-month term in January, and Lana Le Chabrier, MD, is serving 6.5 years. In the scheme, patients, mainly elderly immigrants who spoke little or no English, were paid $100 each for showing up at the clinics, where they received minimal treatment, if any. Both physicians signed off on charts without seeing any of the patients, according to trial testimony. Dr. Le Chabrier had been in prison since 2009, when she tried to flee to Canada with $55,000 in cash, a bottle of hair dye, and an expired passport.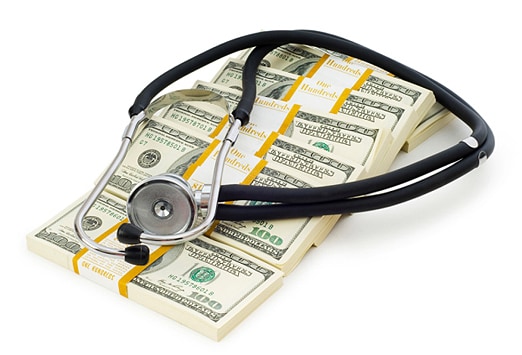 Michigan Physician Convicted of Medicare Fraud Okayed Unneeded Tests
Obstetrician/gynecologist Jonathan Agbebiyi, MD, was sentenced in November 2012 to 5 years in prison and ordered to pay nearly $3 million in restitution on healthcare fraud charges. Prosecutors said he ordered medically unneeded neurologic tests, including some that sent electrical currents through patients, at 3 clinics in Livonia, Michigan. According to evidence at the trial, the clinics lured indigent people from Detroit with cash, fast food, and prescriptions for controlled substances.