Best Books by Physicians: Summer Reading List
Shelly Reese
June 25, 2013
Ah, summer! Time to grab a book or your Kindle, catch a flight, or head for the pool. If your summer plans include a little R&R, you'll want a stack of great books by your side. Whether you're looking for a light page-turner or insights into the medical profession, we've got some suggestions.
Few professionals have an opportunity to see human beings -- their hopes, fears, frailties, and courage -- quite as intimately as physicians do, and that comes through in the writing of great physician authors.
Our selections are far from complete. Physician authors are a prolific group and we've had to make some hard choices. That said, we've created an eclectic list of titles, based on reviews by physicians, critics, and readers. So pull up a chair, kick off your shoes, and pick out a few of these books.
(Image courtesy of ©iStockphoto.com/Csondy/©iStockphoto.com/Hallgerd)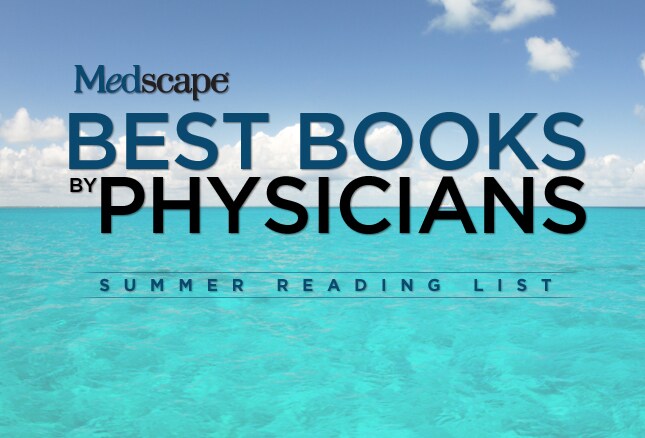 The 38 million readers worldwide who purchased The Kite Runner (Riverhead Books, 2003) and A Thousand Splendid Suns (2007) can finally exhale. Khaled Hosseini released his latest novel, And the Mountains Echoed, in May 2013. Hosseini's latest book is again largely set in Afghanistan and revisits the familiar themes of family and the haunting effects of the past, all of which will inevitably have readers tearing up.
But Mountains differs from Hosseini's earlier works in that it is more expansive, spanning 3 generations and the experiences of aid workers, parents, children, doctors, and drug lords. The New York Times calls Mountains Hosseini's "most assured and emotionally gripping story yet."
(Image courtesy of Riverhead Hardcover)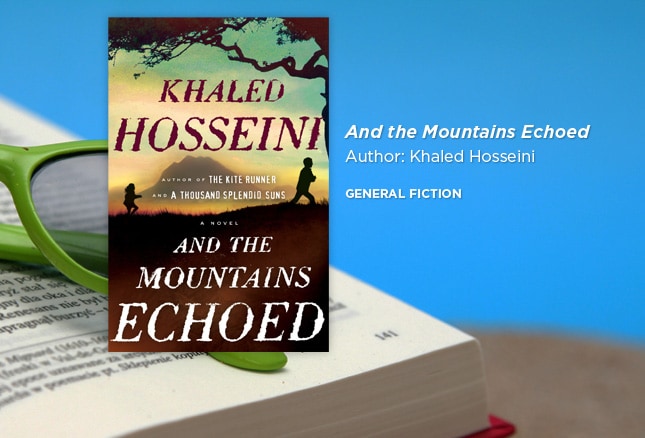 When Ferrol Sams died in early 2013 at age 90, American literature lost a great Southern storyteller. Sams, who practiced medicine in Fayette County, Georgia, with his wife, Helen, wrote 8 books. Run with the Horsemen, Sams' first book (published at age 60), details the exploits of Porter Osborne, Jr., a young prankster growing up during the Depression. The story provides a window into Sams' own youth in rural Georgia and is the first of 3 books documenting Osborne's coming of age.
In 1991, Sams was awarded the Townsend Prize for Fiction for his publication of When All the World Was Young. If you have a taste for Southern eccentricity and colorful, richly drawn characters, add Sams to your must-read list.
(Image courtesy of Penguin Books)
Sometimes life takes a left turn. Percy earned his medical degree in 1941, but his career was sideswiped when he contracted tuberculosis while performing an autopsy as an intern. While recuperating, Percy turned his hand to writing. He never went back to medicine, opting instead to study "the pathology of the soul" rather than that of the body. That choice has made the literary world a richer place. A modern classic about a young man's alienation, The Moviegoer won the National Book Award in 1961.
(Image courtesy of Vintage Books)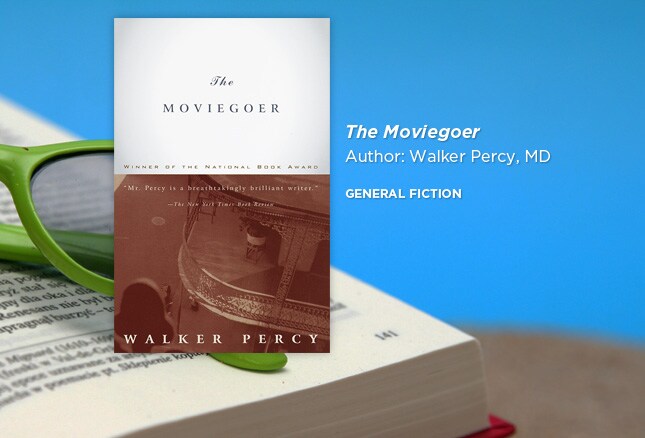 Orphaned twin sons of a nun and a surgeon; a passionate love triangle; life-and-death drama in the OR; a country on the brink of revolution. If you're in search of an operatic read, look no further. Verghese' first novel, set in Ethiopia and New York City, is so stuffed to the gills with mystery, betrayal, and emotion that it should come with a soundtrack.
Although Cutting for Stone features plenty of scenes in the operating room, the clinical background only enriches the story. As acclaimed author John Irving notes, "The medical detail is stunning, but it never overwhelms the humane and narrative aspects of this moving and ambitious novel."
(Image courtesy of Vintage Books)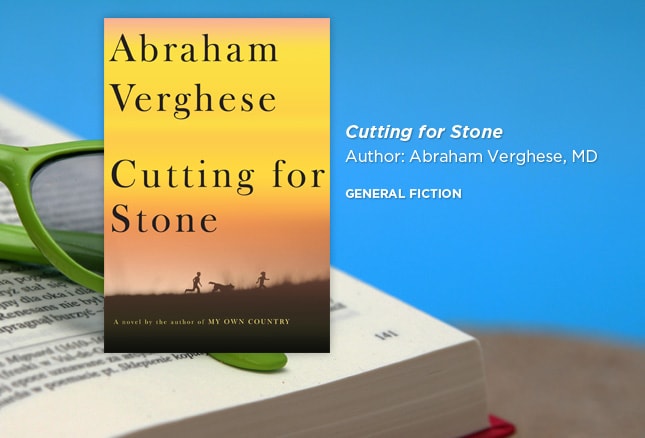 Michael Crichton fans are in for a treat. On July 23, 2013, Open Road Integrated Media will release e-books of 10 early novels that Crichton wrote under pen names while studying at Harvard Medical School in the 1960s. Although Crichton, who died in 2008 at age 66, may be best remembered for the best-sellers Rising Sun, Jurassic Park, and Disclosure, he penned a lot of thrillers while still a medical student.
Titles appearing for the first time as e-books include Odds On, Scratch One, Easy Go, The Venom Business, Zero Cool, Drug of Choice, Grave Descend, and Binary, all written as John Lange; A Case of Need, an Edgar Award-winning novel written as Jeffery Hudson, and Dealing: or the Berkeley-to-Boston Forty-Brick Lost-Bag Blues, written as Michael Douglas.
(Image courtesy of Signet)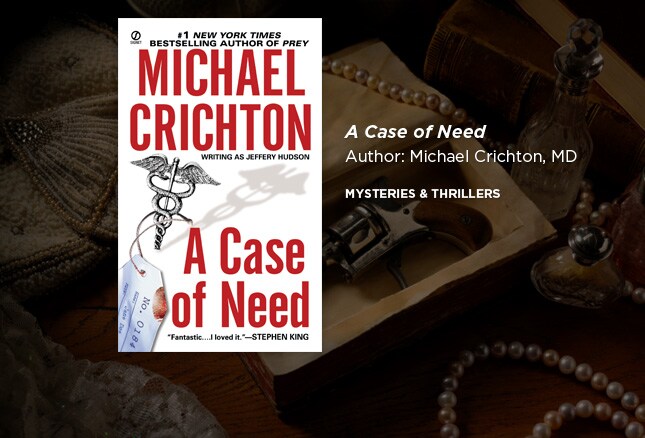 Tess Gerritsen fans must not need much sleep. Her novels are so suspenseful, readers will keep the lights on until they've turned the last page, at which point they may be a bit too twitchy to turn them off. An internist who began writing while on maternity leave, Gerritsen published her first novel in 1987.
Since then, she's published 24 additional novels, including 10 Rizzoli & Isles thrillers. The series, which features homicide detective Jane Rizzoli and medical examiner Maura Isles, spawned the eponymous TNT television series. Gerritsen's latest novel, Last to Die, centers on Rizzoli's efforts to protect an orphaned boy from an obsessed killer.
(Image courtesy of Ballantine Books)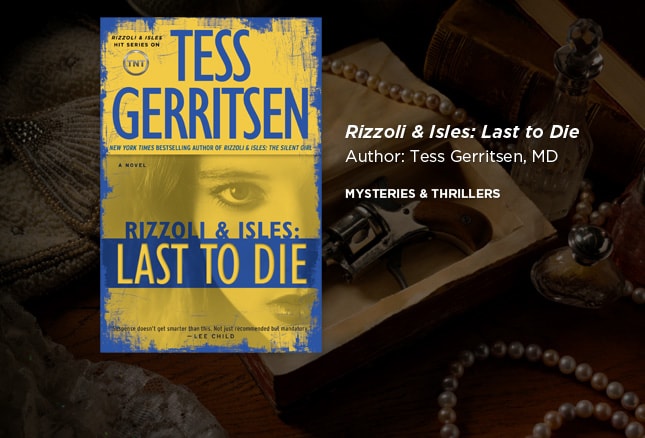 Ever wonder where Sherlock Holmes, the most celebrated detective in history, developed his keen eye for observation? Credit Sir Arthur Conan Doyle's medical school mentor, Dr. Joseph Bell, to whom he dedicated The Adventures of Sherlock Holmes. A master of observation, logic, deduction, and diagnosis, Dr. Bell modeled the qualities that generations of readers have come to associate with the pipe-smoking detective.
In all, Conan Doyle wrote 4 Sherlock Holmes novels -- A Study in Scarlet, The Sign of Four, The Hound of the Baskervilles, and The Valley of Fear -- as well as 6 collections of short stories. While avid fans will have their favorites, The Adventures of Sherlock Holmes is a can't-miss introduction to the über-sleuth.
(Image courtesy of Dover Publications)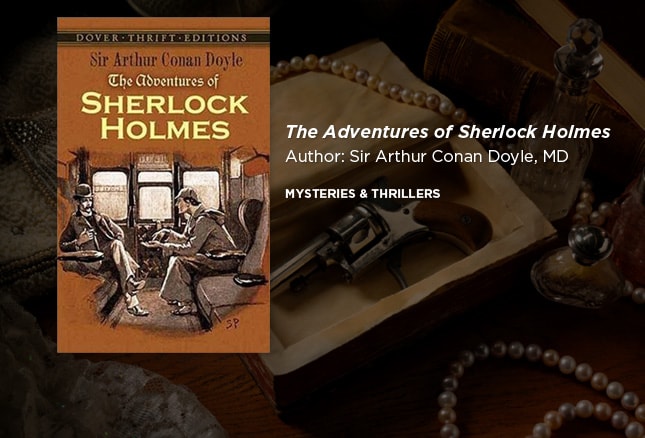 With the 1977 publication of Coma, Robin Cook launched a genre that has taken off. More than 30 medical thrillers later, it's no surprise that Cook's 2011 Death Benefit has some familiar elements. The beautiful, talented, and willful medical student. The brilliant researcher (this one's using stem cell research to create human replacement organs). Unexpected disaster. An assortment of unsavory characters and seemingly divergent story lines that somehow come together in the end.
Some Amazon readers who've kept up with Cook's prolific career complain the book is too predictable; others love the recipe as a familiar favorite. Good news for the latter group: the beautiful, talented, and willful heroine reprises her role in Nano, released in paperback earlier this year.
(Image courtesy of Berkley)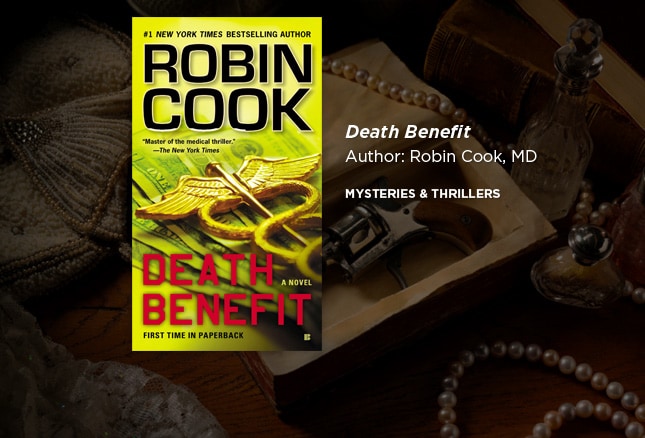 On the surface, Atul Gawande's latest book appears to be an ode to the most mundane quality-control tool imaginable: the checklist. But Gawande, whose previous book, Complications: A Surgeon's Notes on an Imperfect Science, was a finalist for the 2002 National Book Award, isn't one to linger on the surface. Manifesto is an insightful commentary on the spiraling complexity of modern medicine and a thoughtful response for dealing with it.
As best-selling author Malcolm Gladwell notes in his Amazon review, "It has been years since I read a book so powerful and so thought-provoking." The New York Times was equally enthusiastic, noting, "In an age of unremitting technological complexity, where the most basic steps are too easy to overlook and where overlooking even one step can have irremediable consequences, something as primitive as writing down a to-do list to 'get the stupid stuff right' can make a profound difference." High praise for the humble checklist.
(Image courtesy of ©Picador)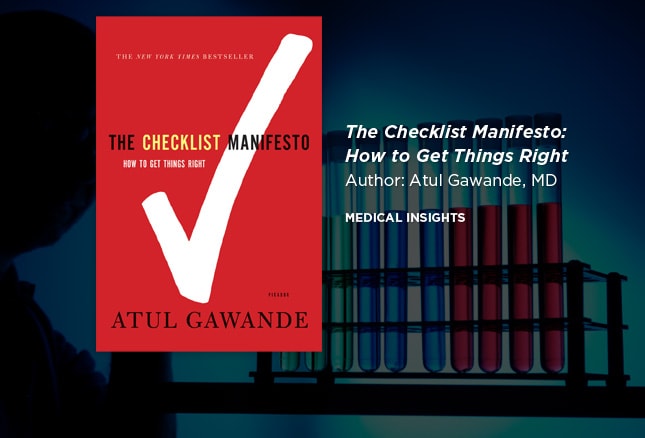 In The Creative Destruction of Medicine, Topol pulls back the curtain on the brave new frontier of mobile medical technology. He shows how mobile technologies are enabling -- or have the potential to enable -- people to capture all the relevant data necessary to develop individualized, precision therapies; avoid disastrous side effects of medication; and, ultimately, prevent many diseases.
Despite the field's wondrous potential, resistance from the medical community is preventing many of these innovations from flowering, he argues. For nontechies, 320 pages on sophisticated digital technology may sound dry as toast, but Topol's prose has won notable praise. Physician-author Siddhartha Mukherjee writes, "Topol's analysis draws us to the very frontlines of medicine, and leaves us with a view of a landscape that is both foreign and daunting. He manages to recount this story in simple, lucid language -- resulting in an enthralling and important book."
Note: Eric Topol, MD, is Editor-in-Chief of Medscape.
(Image courtesy of Basic Books)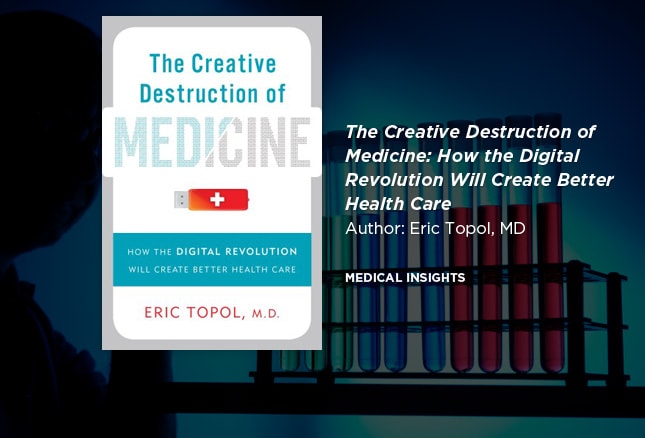 In How Doctors Think, oncologist and New Yorker staff writer Jerome Groopman plumbs the depths of the medical mind to explore how physicians make their diagnoses and decide on a course of treatment. His findings aren't always reassuring. Drawing on physician interviews, research, and his own experiences, Groopman notes how stereotyping, narrow thinking, and clinging to an original diagnosis in the face of new evidence can cause avoidable errors in thinking.
Although physicians don't always come off well in Groopman's account, his criticisms are constructive and illuminating. As pediatrician and author Perri Klass notes in her review, "I wish I had read this book when I was in medical school, and I'm glad I've read it now...How Doctors Think helped me understand my own thought processes and my colleagues' -- even as it left me chastened and dazzled by turns. Every reflective doctor will learn from this book."
(Image courtesy of Mariner Books)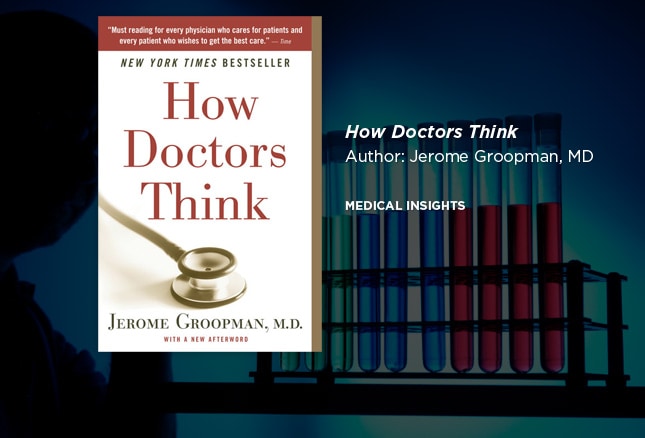 How We Do Harm is a slashing condemnation of the many ways in which the US healthcare system fails. The book lambasts behind-the-scenes financial motivations that can result in inequitable, unnecessary, and even harmful care.
Brawley, an oncologist and chief medical and scientific officer of the American Cancer Society, shines a light on the obstacles and inconsistencies that stand between our healthcare system and the rational, results-based system to which we should aspire. As former US Surgeon General David Satcher writes, "In How We Do Harm, [Brawley] challenges all of us -- physicians, patients, and communities -- to recommit ourselves to the pledge to 'do no harm.'"
(Image courtesy of St. Martin's Griffin)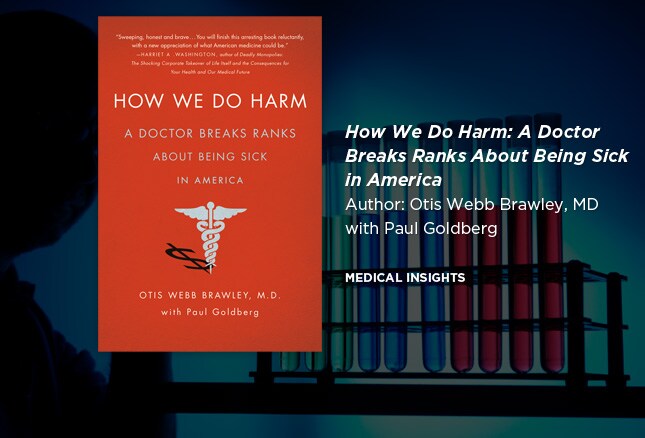 Sandeep Jauhar isn't a paragon of virtue, which is what makes this warts-and-all memoir about his residency at a New York City hospital so compelling. Jauhar, now a cardiologist and director of the Heart Failure Program at Long Island Jewish Medical Center, presents himself to naked scrutiny, and his honesty has earned favorable reviews from physician-readers.
"Jauhar, like most of us, is neither a saint nor an apostle of medicine. He is a little sarcastic, a little bitter, a little naive, a little smarter, and a little stupider than everyone else; in short, the character he writes for himself is the perfect protagonist for a medical internship," Dr. Noah Raizman writes in his review for The Lancet. Dr. Vincent Lam expressed a similar view in the New York Times: "The story he tells here is antiheroic, full of uncertainty, doubt, and frank disgust, aimed at both himself and, sometimes, his patients. Intern succeeds as an unusually transparent portrait of an imperfect human being trying to do his best at a tough job."
(Image courtesy of Farrar, Straus and Giroux)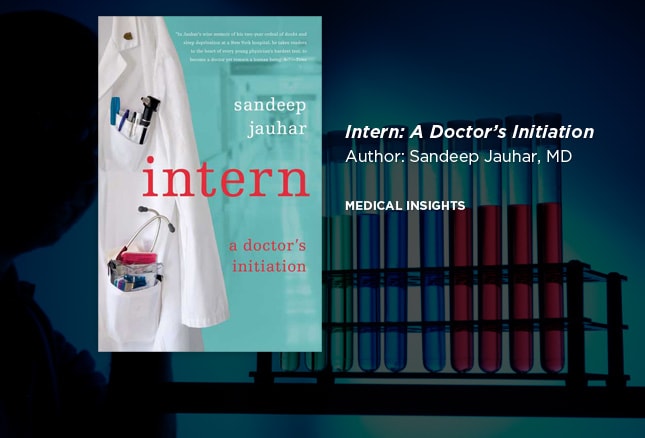 Oliver Sacks is a very, very busy man. Currently a professor of neurology at the NYU School of Medicine, Sacks is known for his numerous collections of case histories that explore the hinterlands of the mind. In his collections, which include the seminal The Man Who Mistook His Wife for a Hat and An Anthropologist on Mars, Sacks describes patients struggling to live with myriad neurologic conditions, including Tourette syndrome, autism, musical hallucinations, epilepsy, phantom limb syndrome, schizophrenia and Alzheimer disease.
In Hallucinations, Sacks explores the root causes -- sensory deprivation, intoxication, illness, or injury -- that can produce everything from colorful blobs of light to out-of-body experiences and shares his own experiences with hallucinogenic drugs. Kirkus Reviews notes that after so many books, Sacks' approach can sound formulaic, but "it's still effective -- largely because Sacks never turns exploitive, instead sketching out each illness with compassion and thoughtful prose."
(Image courtesy of Vintage)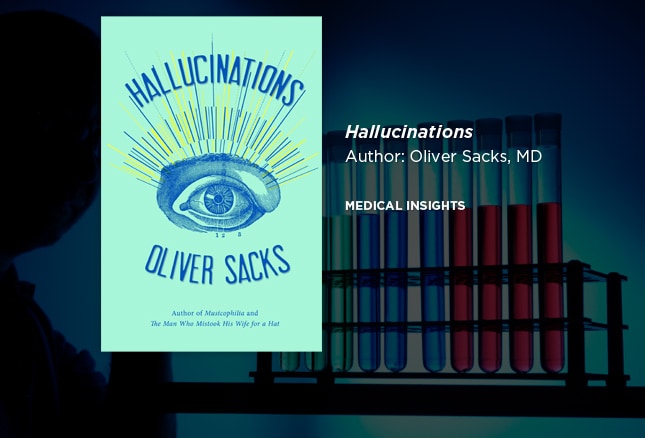 "When I started writing this book I thought about cancer as a disease," Mukherjee says. "But as I wrote more and more about it, it seemed as if it was not just a disease but something that envelops our lives so fully that it was like writing about someone.... Therefore it became a biography."
In Mukherjee's 2011 Pulitzer Prize winner, cancer is the antagonist set upon by legions of protagonists, including Dr. Sidney Farber; socialite Mary Lasker; and innumerable doctors, researchers, and policy-makers. "This volume should earn Mukherjee a rightful place alongside Carl Sagan, Stephen Jay Gould, and Stephen Hawking in the pantheon of our epoch's great explicators," according to the Boston Globe review.
(Image courtesy of Scribner)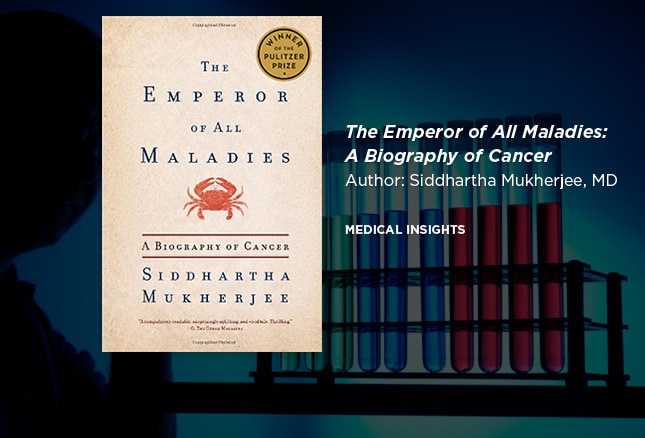 Vertosick's chronicle of his neurosurgery residency demystifies brain surgery. The neurosurgeon is neither God nor masked wizard, and, as Publishers Weekly notes, brain surgery is revealed for what it truly is: "risky, messy and often frustrating." Vertosick presents cases -- a baby with a brain tumor, a paraplegic, an expectant woman who refuses treatment, a minister with a bullet in his skull -- but more important, he presents people: living, breathing people whose stories all too often don't end well.
In so doing, Vertosick chronicles the changes and development of a central character: himself. When the Air Hits Your Brain documents the metamorphosis of a naive intern into an accomplished neurosurgeon.
(Image courtesy of W. W. Norton & Company)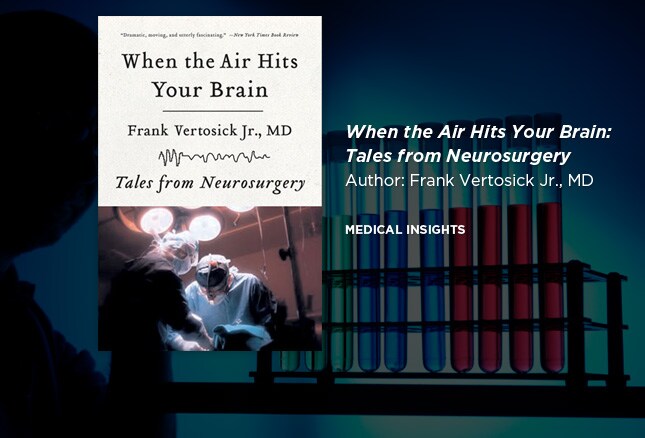 Still room on your bedside table? Why not add a classic or two? Physician-authors have written some of the most important works in literature.
Anton Chekhov's Short Stories provides a great introduction to readers who may not normally gravitate toward short stories or those unfamiliar with Chekhov, a physician in prerevolutionary Russia. Fans will want to check out Chekhov's brilliant plays and short novels as well.
William Carlos Williams: Selected Poems is a collection of some of the modernist poet's best-known works. The New Jersey pediatrician and ob/gyn was posthumously awarded the Pulitzer Prize for poetry in 1963.
Of Human Bondage, by W. Somerset Maugham, originally published in 1915, is part of the literary pantheon. "Here is a novel of the utmost importance," Theodore Dreiser wrote. "It is a beacon of light by which the wanderer may be guided."
(Image courtesy of W. W. Norton & Company; New Directions; Simon & Brown)