<< More coverage from ISC 2015
Top News From ISC 2015: Slideshow
Susan Jeffrey; Darbe Rotach; Allison Shelley; Sue Hughes; Megan Brooks; Emanuel Rolands
February 27, 2015
The International Stroke Conference (ISC) 2015, held February 11 to 13 in chilly Nashville, Tennessee, featured new data from several large endovascular trials that might provide the basis for a sea change in the treatment of acute stroke, experts here said.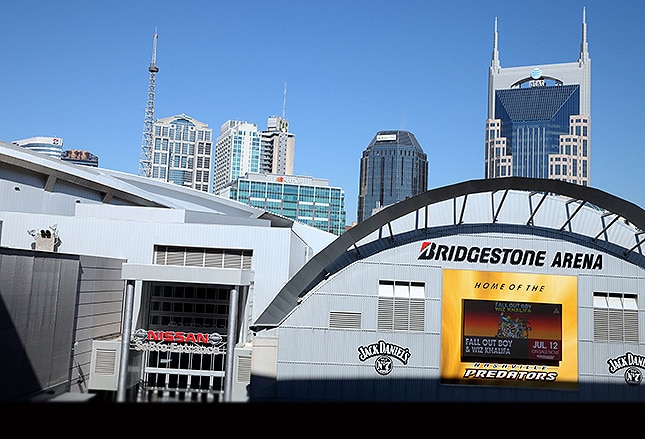 The endovascular treatment trials generating excitement and winning over self-proclaimed skeptics include:
ESCAPE, in which rapid endovascular therapy improved functional outcomes and halved mortality
EXTEND-IA, which was halted early because of significant benefit in the endovascular treatment group
SWIFT PRIME, in which endovascular treatment yielded "dramatic" benefit in large vessel occlusions causing acute ischemic stroke
Other conference highlights include data suggesting that general anesthesia negates the benefit of endovascular therapy; a study hinting that raising the systolic blood pressure target could hike stroke risk; a study showing that mild stroke patients could have trouble driving; and a study linking low vitamin D levels to more severe stroke and worse outcomes.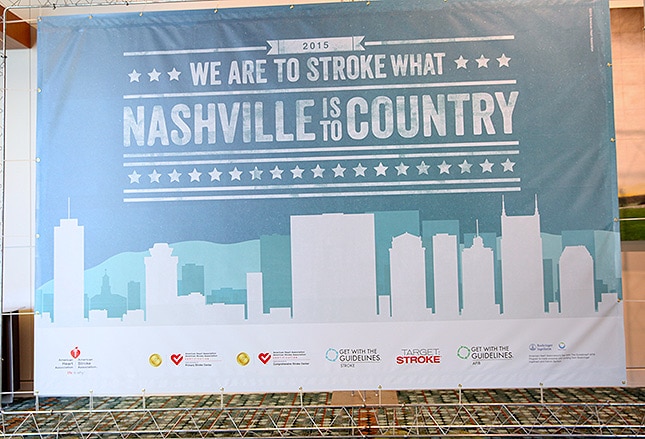 Positive Endovascular Trials Herald a "New Day in Stroke"
Several studies presented at ISC 2015, which demonstrate that endovascular therapy has dramatically positive results in patients with acute ischemic stroke, represent "history in the making." The results constitute "the biggest advance in stroke" since the introduction of thrombolysis in 1996, experts here said. ISC program chair Kyra Becker, MD, who confessed to having been a skeptic about endovascular treatment for stroke, said these trials change everything. "The data are consistent and convincing. We are now obligated to use this technology in eligible stroke patients with a large vessel occlusion." Another self-proclaimed doubter, Patrick Lyden, MD, from the Cedars-Sinai Medical Center in Los Angeles, said the data are "even more impressive than the rumors have suggested. Excellent efficacy and safety have been shown across different trials and different countries. There is absolutely no question that mechanical thrombectomy should now be the standard of care."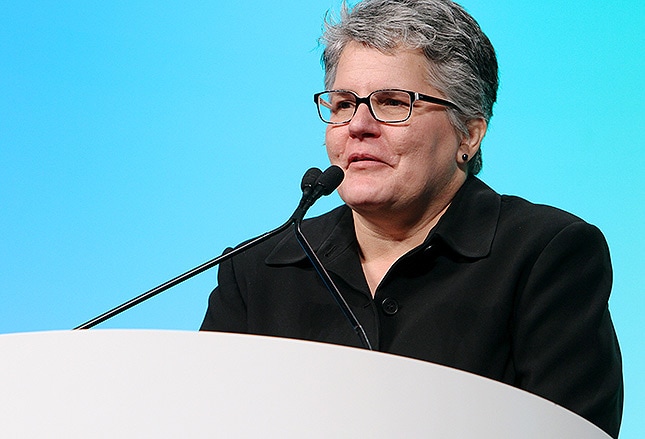 ESCAPE: Endovascular Therapy Reduces Mortality in Ischemic Stroke
In the ESCAPE trial, rapid endovascular treatment improved functional outcomes and halved mortality in ischemic stroke patients with a proximal vessel occlusion. The trial randomly assigned 316 ischemic stroke patients with a large artery occlusion to standard medical care, including tissue plasminogen activator where appropriate, or to standard medical care plus endovascular intervention. No specific device for the endovascular therapy was stipulated, but retrievable stents were used in 86% of patients. "We showed a 25% absolute benefit in the amount of patients achieving functional independence when endovascular therapy was used," said senior ESCAPE author Michael Hill, MD, from the University of Calgary in Alberta, Canada. "One in four additional people get back to an independent life with this treatment."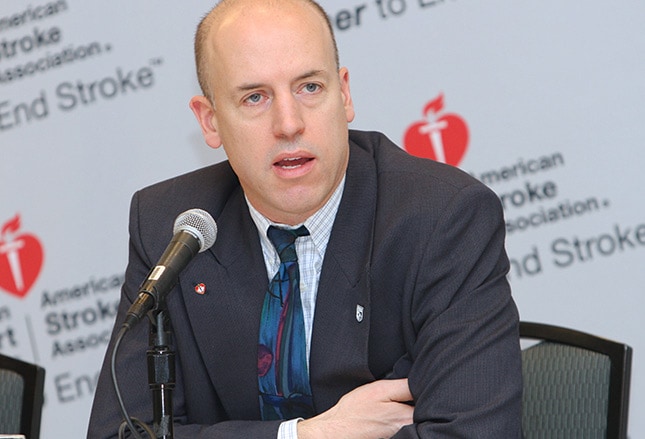 EXTEND-IA: "Huge" Benefit of Endovascular Therapy for Stroke
Endovascular therapy with the Solitaire Flow Restoration stent retriever (Covidien) improved reperfusion, early neurologic recovery, and functional outcome in patients with ischemic stroke caused by blockage of a proximal cerebral artery. The EXTEND-IA study was stopped after 70 patients had been enrolled because significant benefit was see in the endovascular group for both coprimary end points: the percentage of ischemic territory that had undergone reperfusion at 24 hours; and early neurologic improvement (defined as a reduction of at least 8 points on the National Institutes of Health Stroke Scale or a score of 0 or 1 on day 3). The key secondary outcome of a good functional outcome (0 to 2 on the modified Rankin scale) was also greatly improved in the endovascular group. The study was presented at the initial plenary session by Bruce Campbell, MD, from Royal Melbourne Hospital in Australia, and published simultaneously in the New England Journal of Medicine.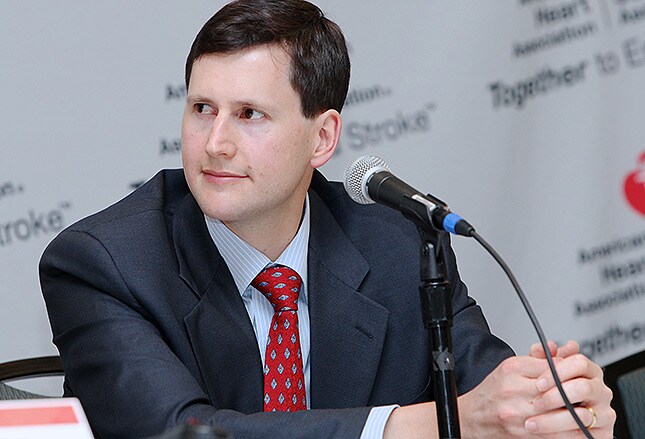 SWIFT PRIME: "Dramatic" Benefit of Stent Retriever in Stroke
In the SWIFT PRIME study of acute ischemic stroke patients with confirmed large vessel anterior circulation occlusions who were treated with thrombolysis, rapid treatment with the Solitaire stent retriever reduced poststroke disability and increased the proportion of patients alive and independent at 3 months. "The magnitude of the observed benefit was dramatic," said Jeffrey Saver, MD, from the UCLA Comprehensive Stroke Center in Los Angeles. "Among every 100 patients treated, 39 will have a better 3-month disability outcome than with tissue plasminogen activator alone, including 25 more achieving functional independence at long-term follow-up. We conclude that the Solitaire stent retriever is a highly beneficial treatment for patients with emergency large vessel occlusions causing acute ischemic stroke."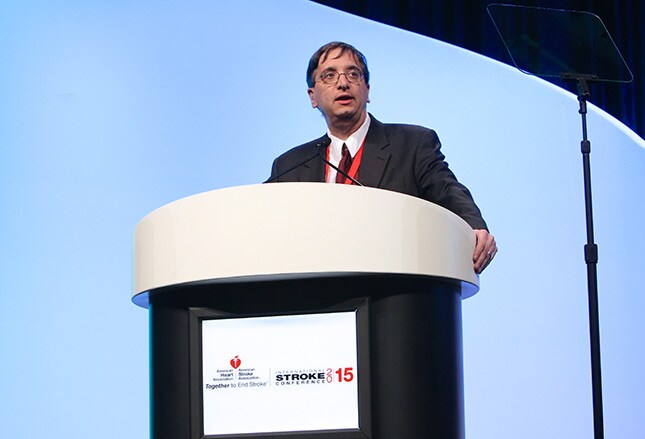 General Anesthesia May Negate Endovascular Benefit in Stroke
In a subgroup analysis of the MR CLEAN stroke trial, patients who underwent the endovascular clot retrieval procedure with local anesthesia did much better than those who received general anesthesia. "These are not randomized data, so it is difficult to know exactly what is happening here," said presenter Olvert Berkhemer, MD, from the Academic Medical Center in Amsterdam. "It would be good to have a randomized study on this, but our data back up what is already being reported in the literature, and many centers that used to routinely use general anesthesia are now trying to avoid it," he added. Senior MR CLEAN author Diederik Dippel, MD, PhD, from the Erasmus University Medical Center in Rotterdam, the Netherlands, said that "all signs are going in the direction of not using general anesthesia. We do not use it in our center, and while I would like to see some randomized data on this, I would not want to enter patients in such a trial."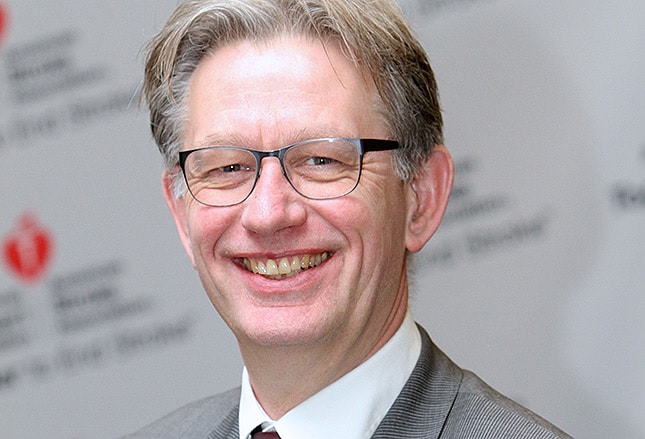 Stroke Patients Make More Driving Errors
Patients with recent mild ischemic stroke could have trouble performing cognitively challenging driving tasks, such as maintaining a safe distance behind a bus on a highway, a new study suggests. The study involved 10 patients who had sustained a mild stroke (National Institutes of Health Stroke Scale score below 7) in the previous week and 10 healthy control subjects matched for age and years of driving experience. Participants were tested with two 30-minute simulated driving scenarios. Overall, the stroke patients committed more than twice as many errors as the control subjects (12.4 vs 6.0; P < .01). Specifically, they committed more errors in tasks that involved left turns with traffic (2.4 vs 1.3; P < .05) and following a bus (8.2 vs 2.1; P < .05). The results highlight the importance of discussing driving issues with stroke patients, said study author Megan Hird, from St. Michael's Hospital in Toronto.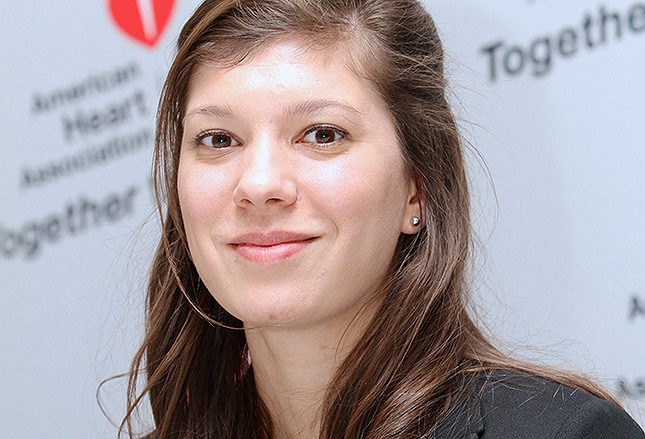 Low Vitamin D Linked to More Severe Stroke, Poor Outcomes
Low vitamin D levels are associated with larger brain infarct volume and worse outcomes in patients with ischemic stroke. Researchers found that patients with vitamin D levels below 30 ng/mL had infarcts two-fold larger than those with higher levels, and had a higher risk for functional dependence at 3 months. How vitamin D could affect stroke severity is not clear, "but understanding this, I think, is important because it may provide the rationale to use vitamin D supplementation to reduce stroke risk in select patients," said lead author Nils Henninger, MD, from the University of Massachusetts Medical School in Worcester. Previous studies of vitamin D supplementation have not been successful, suggesting that patient selection might be key.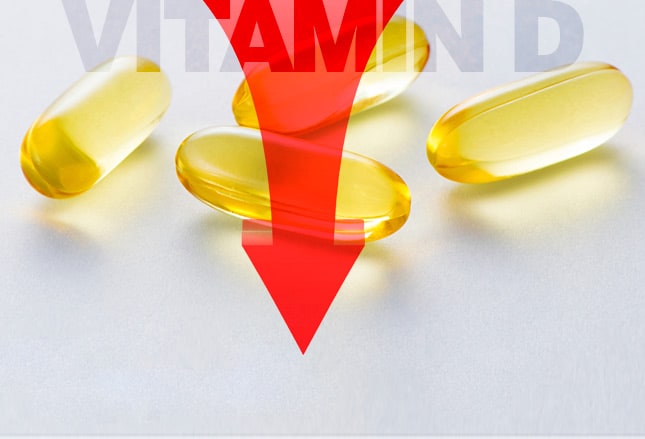 CADISS: Antiplatelet, Anticoagulant Equal in Cervical Dissection
The Cervical Artery Dissection in Stroke Study (CADISS) demonstrated no difference between antiplatelet and anticoagulant treatment for patients with cervical artery dissection in the prevention of stroke or death. First author Hugh Markus, from the University of Cambridge in the United Kingdom, told Medscape Medical News that, on the basis of these data, either approach is "reasonable, but antiplatelets are easier, so I would tend to use these now," specifically clopidogrel. "If anticoagulants are given, then a short course of perhaps a couple of weeks or a month would be a reasonable option, followed by an antiplatelet." The CADISS results were published in Lancet Neurology to coincide with their presentation.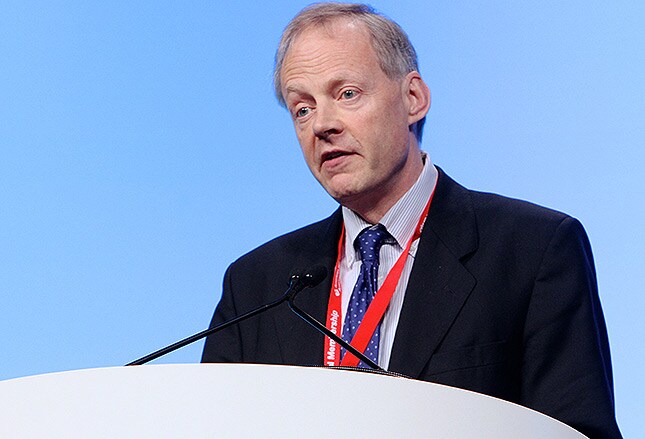 Raising Systolic BP Target May Hike Stroke Risk
Older patients without diabetes or kidney disease who have a systolic blood pressure (BP) of 140 to 149 mm Hg have a risk for stroke higher than that of similar patients with a BP below 140 mm Hg and similar to that of patients with a BP of 150 mm Hg or higher, a new study shows. "We found that 140 to 149 was just as deleterious as 150 and above, so if you have a systolic blood pressure of 140 to 149, it's probably just as bad as having it over 150," said lead author Ralph Sacco, MD, from the Department of Neurology at the University of Miami. In light of these findings, recent recommendations to increase target pressure from 140 to 150 mm Hg in older patients could have a detrimental effect on stroke risk, especially among minority populations, according to the study team.