<< More coverage from ISC 2014
Top News From ISC 2014: Slideshow
Megan Brooks; Kiya Gibbons; Allison Shelley; Darbe Rotach; Susan Jeffrey; Sue Hughes
February 25, 2014
The International Stroke Conference (ISC) 2014, held February 12 to 14 in sunny San Diego, featured top research presented in hundreds of oral sessions and posters, symposia, and lectures, including the "next big thing" in stroke, a popular session that debuted at last year's conference.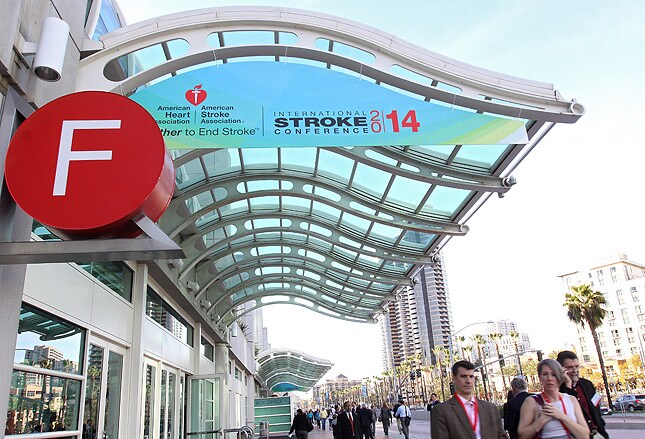 Among the most eagerly anticipated trial results at ISC 2014 was the Field Administration of Stroke Therapy–Magnesium (FAST-MAG) trial, which looked at the potential effects of the prehospital administration of magnesium in acute stroke. Other studies highlighted included:
CRYSTAL-AF, in which an implanted monitor detected atrial fibrillation in unexplained stroke
ICARO-3, in which endovascular therapy and tissue plasminogen activator (tPA) yielded similar results in cervical internal carotid artery stroke
the proof-of-concept URICO-ICTUS, in which uric acid showed promise in stroke
an analysis in which postpartum blood clot risk persisted for at least 12 weeks
an analysis of thrombolysis, which was found to limit stroke, regardless of age or severity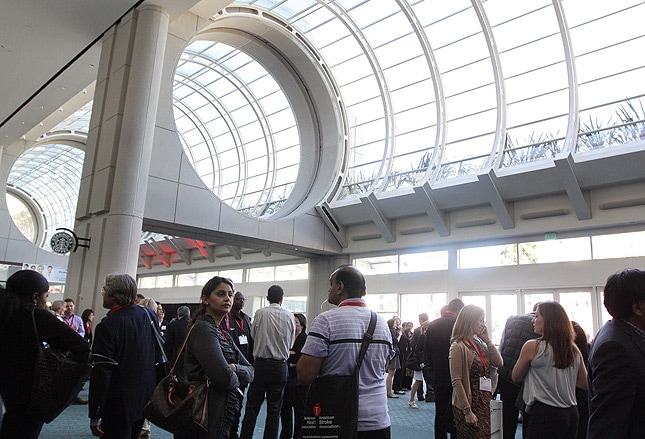 FAST-MAG: No Benefit of Prehospital Magnesium in Stroke
Giving magnesium to stroke patients in the ambulance soon after symptoms began proved safe but did not reduce the severity of disability measured 3 months later, according to the FAST-MAG trial. "This is the first time a stroke therapy has been tested in a prehospital setting in a phase 3 pivotal trial," said Jeffrey Saver, MD, professor of neurology and director of the stroke center at the University of California, Los Angeles, who presented the results. Bruce Ovbiagele, MD, from the Medical University of South Carolina in Charleston, noted that "this opens up a whole new arena for us to test other promising new therapies in the prehospital setting. The FAST-MAG study shows it is feasible; it can be done. This is the big message from this study."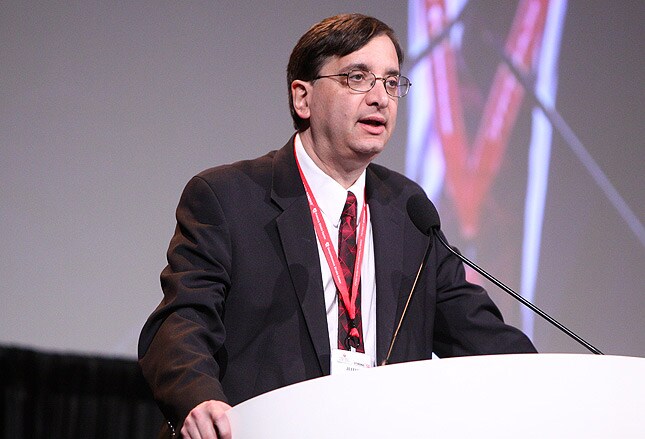 URICO-ICTUS: Uric Acid Beneficial for Stroke?
A proof-of-concept study hints that giving stroke patients uric acid with standard thrombolysis within 4.5 hours of the first symptoms can reduce disability. "While we did not show a significant benefit in the primary outcome, there was an encouraging trend and there were benefits in several secondary outcomes," said Angel Chamorro, MD, from the Comprehensive Stroke Center, Hospital Clinic, Barcelona, Spain. "We have to interpret these results cautiously, but I think they are enough to warrant performing a larger, more definitive trial." He added that "the results of this trial are exciting and offer new hope in a field that was full of failures."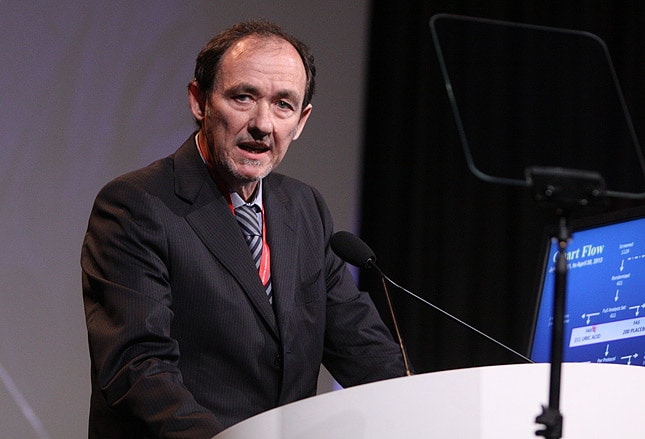 CRYSTAL-AF: Monitor Detects AF in Cryptogenic Stroke
An implanted cardiac monitor (Reveal XT, Medtronic) was much more effective at picking up atrial fibrillation (AF) than standard monitoring in patients with cryptogenic stroke, said Richard Bernstein, MD, from Northwestern University's Feinberg School of Medicine in Chicago, who presented the CRYSTAL-AF results. The device, which is about the size of a USB stick, is inserted under the skin with a minimally invasive outpatient procedure under local anesthetic. Ralph Sacco, MD, from the University of Miami, noted that "this is a very interesting device. There are many patients who have had a stroke in whom we do a full workup and still can't figure out why. This device picks up AF, which is a treatable cause of stroke." Dr. Sacco said he thinks that these sorts of devices are the future of management. "But it would be nice to have one that was less invasive," he said. Since this study was conducted, a device about 80% of the size, the Reveal LINQ, has received approval from the US Food and Drug Administration and CE Mark, Medtronic reports.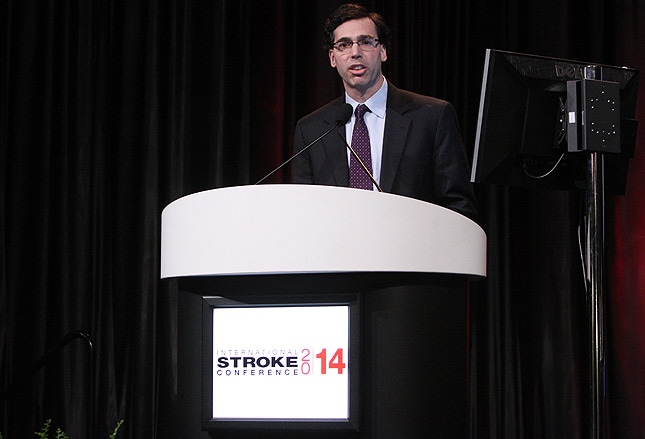 Thrombolysis Limits Stroke, Regardless of Age or Severity
Regardless of patient age or stroke severity, the thrombolytic treatment of ischemic stroke is associated with less long-term disability, a new meta-analysis confirms. Patients in every subgroup of age and stroke severity who received tPA within 4.5 hours of symptom onset benefited from treatment. In addition, fewer patients, including those older than 80 years, were left with any disability, reported Jonathan Emberson, PhD, from the Clinical Trial Service Unit, Nuffield Department of Population Health, University of Oxford, United Kingdom.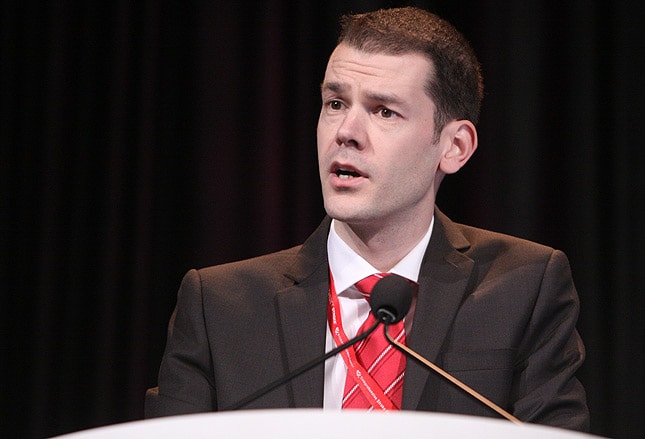 Postpartum Thrombosis Risk Persists for at Least 12 Weeks
The increased risk for thrombosis after childbirth persists until at least 12 weeks after delivery, twice as long as previously recognized. However, the absolute increase in risk beyond 6 weeks after delivery was low, according to a study presented here and simultaneously published online in the New England Journal of Medicine. "While rare, blood clots are a serious cause of disability and death in pregnant and postpartum women," said study presenter Hooman Kamel, MD, from the Weill Cornell Medical College in New York City. "Clinicians need to be aware that the risk of thrombosis lasts longer than just 6 weeks, especially when caring for high-risk postpartum patients, such as those with previous clots or with symptoms concerning for thrombosis."
Image from Thinkstock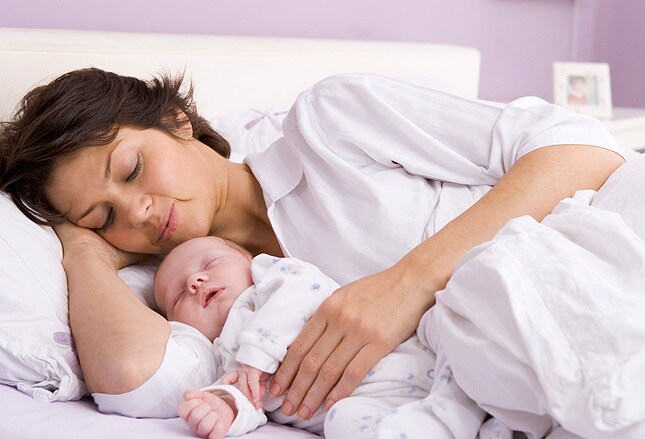 Similar Result With Endovascular Therapy vs tPA in Cervical ICA Stroke
The ICARO-3 case–control study found no difference in the rate of favorable outcome after an acute cervical internal carotid artery (ICA) occlusion between standard intravenous thrombolytic therapy received up to 4.5 hours after symptom onset and endovascular therapy administered up to 6 hours after symptoms began. "In view of the nonrandomized design of this study, these results should be interpreted with caution," study leader Maurizio Paciaroni, MD, from Santa Maria della Misericordia University Hospital in Perugia, Italy, told conference attendees. "We look forward to confirming these results in a larger randomized study," he said.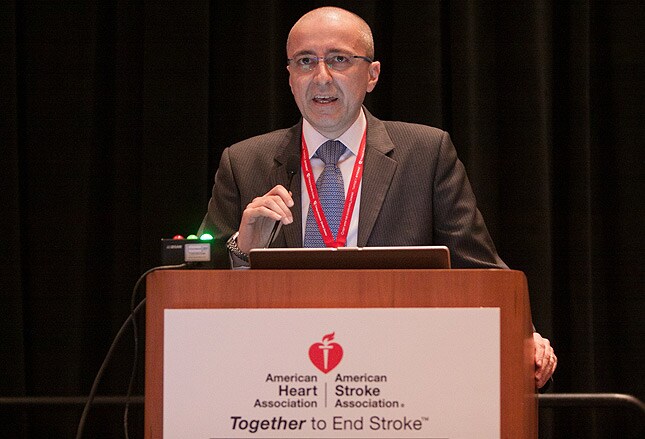 Cocaine Increases Stroke Risk
Cocaine greatly increases ischemic stroke risk in young adults in the 24 hours after use, according to a case–control study reported by Yu-Ching Cheng, PhD, from the University of Maryland School of Medicine in Baltimore. "Cocaine is not only addictive, it can also lead to disability or death from stroke," Dr. Cheng said here during a press conference. "With few exceptions, we believe every young stroke patient should be screened for drug abuse at the time of hospital admission." Press conference moderator Larry Goldstein, MD, from the Duke University Medical Center in Durham, North Carolina, noted that between a quarter and a third of the young people in this study said they had used cocaine at some time, which is "scary."
Image from Thinkstock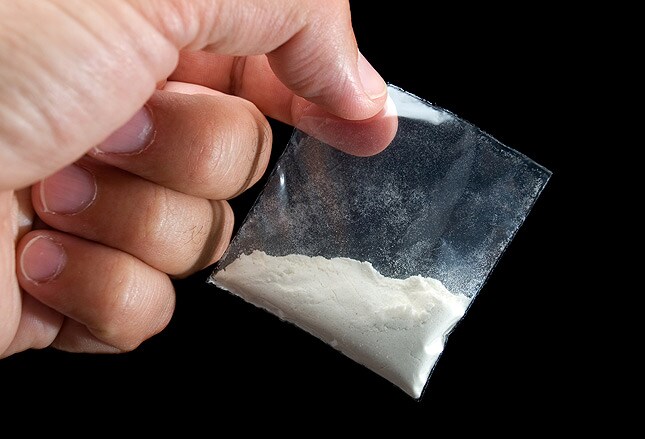 TCD Bests TEE for Diagnosis of PFO
Transcranial Doppler (TCD) saline studies were better than transesophageal echocardiography (TEE) for identifying patent foramen ovale (PFO), even large PFO, in patients with cryptogenic stroke, a new study shows. Risk stratification with TCD could guide decisions on whether to consider PFO closure. "Transcranial Doppler saline studies are better, both for diagnosing, because they're more sensitive, and for risk stratifying," concluded senior author David Spence, MD, director of the Stroke Prevention and Atherosclerosis Research Centre, Robarts Research Institute, University of Western Ontario, London, Canada. TEE is still required for defining other cardiac causes of stroke, such as left atrial appendage thrombus and valve problems, he added, "so these techniques are complementary."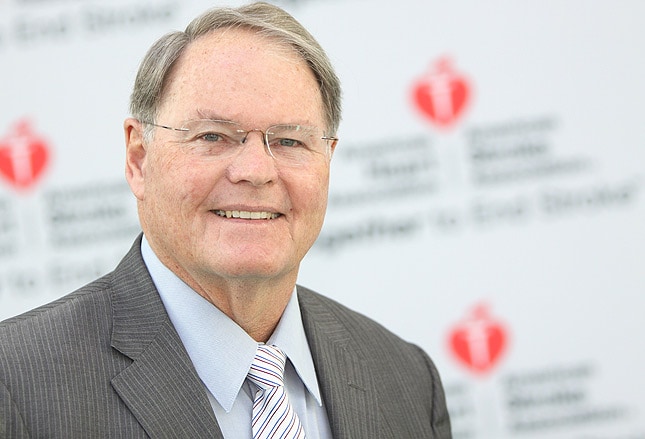 Minor Infections May Increase Stroke Risk in Children
Common infections raise the risk for stroke in children, and routine vaccinations appear to be protective, a new study suggests. "This is not something that parents have to worry about too much, as minor infections are very common and stroke is very rare in children," said study investigator Nancy Hills, PhD, from the University of California, San Francisco (UCSF) Medical Center. "Our results are useful for children who may be predisposed to stroke — for example, those with congenital heart disease or sickle cell disease," added principal investigator Heather Fullerton, MD, from the UCSF Medical Center. "These children really do need their flu jabs."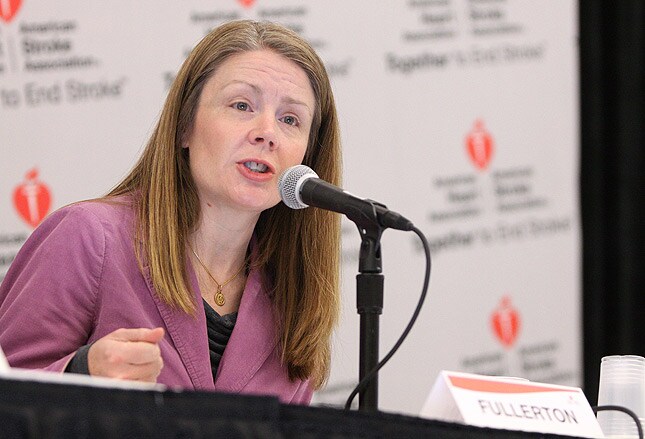 TARGET: STROKE Reduces Door-to-Needle Time, Improves Outcomes
TARGET: STROKE, a new quality-improvement program aimed at improving door-to-needle (DTN) times for patients with acute ischemic stroke, not only increased the number of patients receiving thrombolytic therapy in that time frame, but was also associated with lower in-hospital mortality, less bleeding, and more patients discharged home. "While there have been concerns that attempting to achieve shorter DTN times may lead to rushed assessments, inappropriate patient selection, dosing errors, and a greater likelihood of complications, our findings suggest that more rapid reperfusion therapy in acute ischemic stroke is not only feasible, it can be achieved with actual reductions in complications and improved outcomes," lead author Gregg Fonarow, MD, from the division of cardiology at the University of California, Los Angeles, reported here during a press conference.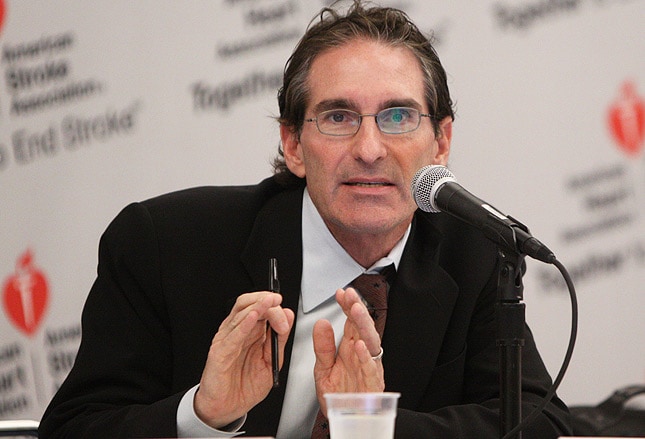 Changes in Temperature, Dew Point Linked to Stroke
Low temperatures, large changes in temperature in a 24-hour period, and a higher average dew point are all associated with increased stroke hospitalizations, according to a new study. Although previous studies have shown higher stroke rates in the winter than in other seasons, this study finds that, regardless of the seasonal effects, colder temperatures seem to drive increased stroke hospitalization. "What this indicates for us is that meteorologic factors could be triggers for acute stroke events, but clearly additional research is needed to understand the underlying mechanisms," said lead author Judith Lichtman, PhD, MPH, associate professor of epidemiology at the Yale School of Public Health in New Haven, Connecticut.
Image courtesy of Wikimedia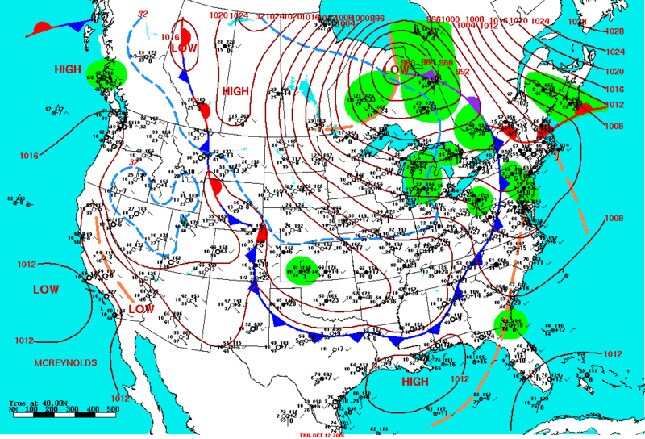 Presidential Address: Dr. Mariell Jessup
The American Heart Association (AHA) funded 135 research awards closely related to stroke, which were worth more than $20 million during the past fiscal year, AHA president Mariell Jessup, MD, reported during the Presidential Address. As of January 1, the AHA has 300 active research awards related to stroke, reflecting $55.8 million in funding, she said. The AHA research program has been "highly successful over the years, but the organization understands that more innovation is always necessary," she added.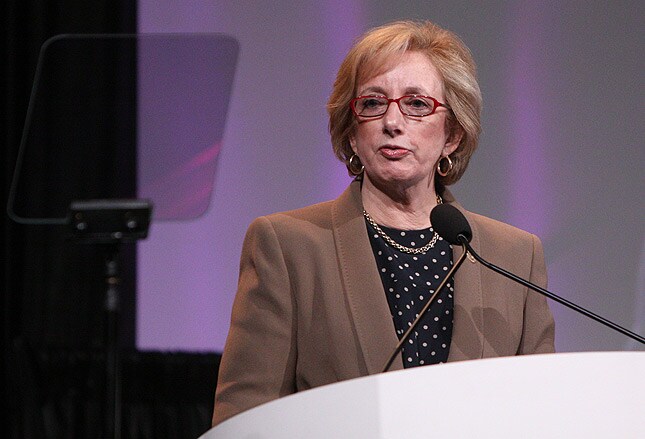 David G. Sherman Lecture: Dr. Marc Fisher
Marc Fisher, MD, FAHA, professor of neurology and radiology at the University of Massachusetts Medical School in Worcester, and current editor in chief of the journal Stroke, is the recipient of the 2014 David G. Sherman Award for outstanding contributions in basic or clinical stroke. During his lecture, entitled Considering the Future of Academic Vascular Neurology, he discussed the need to train the next generation of academically productive, talented vascular neurologists and basic stroke researchers, and floated a plan for funding additional stroke fellowship training and early career development. "We can make this happen if we acknowledge the need, think big, and work together," he said.