Honolulu, Hawaii, was the setting for the International Stroke Conference, held February 6-8, 2013. Program Committee Chair Steven M. Greenberg, MD, PhD, of Harvard Medical School and Massachusetts General Hospital Stroke Research Center said the number of abstract submissions "set the record" for the International Stroke Conference — a "tribute to what we still see, which is a growth in both the quality and quantity of stroke-related research."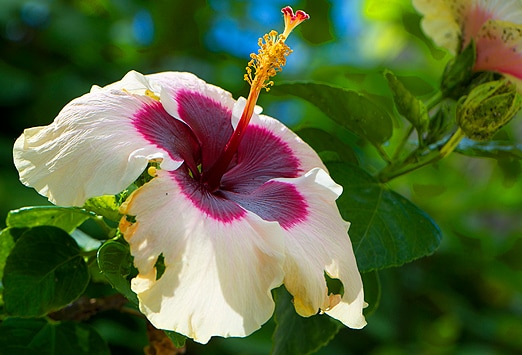 Among the highlights of this year's conference:
No benefit of endovascular therapy after thrombolysis in the IMS-III trial
No advantage for endovascular treatment over tPA in the SYNTHESIS Expansion trial
Novel minimally invasive clot lysing procedure promising in ICH: MISTIE Trial
Doubly negative results from the MR RESCUE trial
"Southern diet" linked to increased stroke risk
Lower blood pressure curbs risk for recurrent stroke: New data from SPS3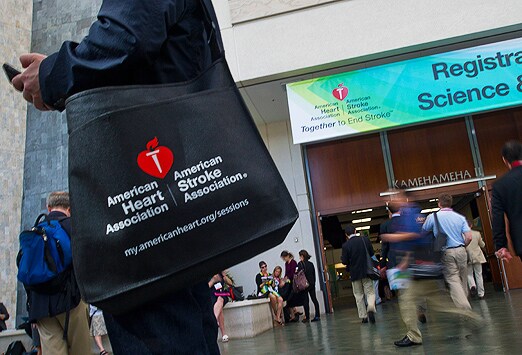 IMS-III: No Benefit of Endovascular Therapy After Thrombolysis
Results of the Interventional Management of Stroke III (IMS-III) trial show no benefit of endovascular therapy after the use of intravenous thrombolysis over thrombolysis alone in the treatment of moderate to severe acute ischemic stroke. Overall, there was no difference in safety, including hemorrhage rates and mortality, with the combination therapy as compared to standard IV tPA, reported principal investigator Joseph P. Broderick, MD, from the University of Cincinnati, Ohio. But there was no "signal of efficacy, better functional outcomes," he said, with no statistical difference seen in the primary efficacy outcome between the groups.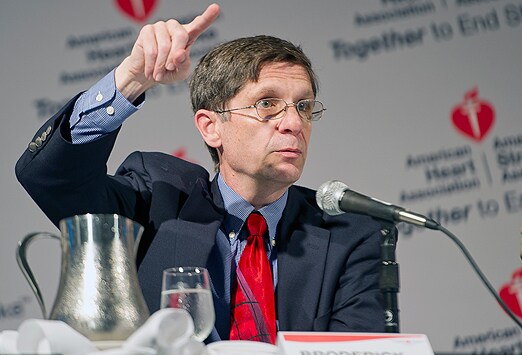 SYNTHESIS Expansion: No Advantage for Endovascular Stroke Treatment Over Intravenous tPA
Outcomes with endovascular revascularization are not superior to those achieved with intravenous thrombolysis in the treatment of acute ischemic stroke, according to the SYNTHESIS Expansion trial results released at the meeting to coincide with publication in the New England Journal of Medicine. The trial directly compared the strategies and found that at 3 months, there was no difference between the groups on the primary endpoint of survival free of disability. "At this point we have to conclude that IV tissue plasminogen activator (tPA) should remain the first-line treatment," said lead author Alfonso Ciccone, MD, from the Stroke Unit, Niguarda Ca' Granda Hospital in Milan, Italy.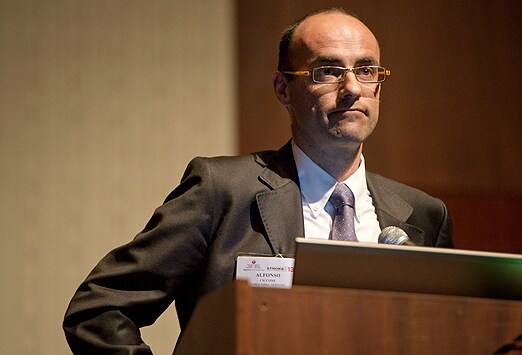 MISTIE: Minimally Invasive Clot Lysing Promising in ICH
Patients with an intracranial hemorrhage (ICH) who underwent a novel surgical procedure to receive tPA directly into their clot continue to benefit at 1 year in terms of functional outcome and reduced hospital stay, results of a phase 2 trial suggest. Daniel F. Hanley, MD, of the Johns Hopkins School of Medicine, Baltimore, Maryland, presented 365-day data from the Minimally Invasive Surgery plus tPA for Intracranial Hemorrhage Evacuation (MISTIE) trial. "We're greatly encouraged by these new results," Dr. Hanley said. "We think that we're on the verge of having a treatment for what has been an untreatable disease."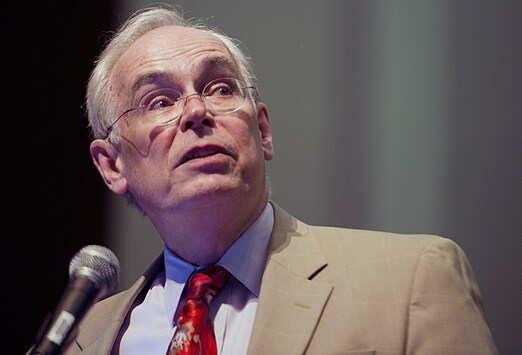 MR RESCUE: Imaging, Endovascular Therapy No Benefit Late After Stroke
Final results from the Mechanical Retrieval and Recanalization of Stroke Clots Using Embolectomy (MR RESCUE) trial were doubly negative, conference attendees learned. The trial found that identifying a favorable penumbral pattern on imaging did not identify stroke patients who would benefit preferentially from endovascular treatment out to 8 hours after symptom onset, and endovascular therapy did not prove to be superior to standard medical care in these patients. Chelsea Kidwell, MD, professor of neurology and director of the Stroke Center at Georgetown University in Washington, DC, presented the results to coincide with publication in the New England Journal of Medicine.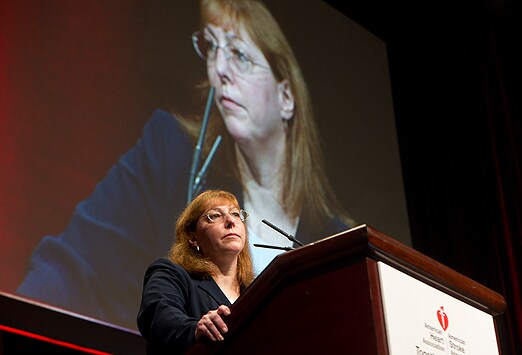 'Southern Diet' Linked to Increased Stroke
A traditional southern diet — packed with fatty, fried, salty and sugary foods — may explain why people living in the southern part of the United States have a higher risk for stroke than people living in other parts of the country and why this part of the region is known as the "Stroke Belt," according to new data from the Reasons for Geographic and Racial Differences in Stroke (REGARDS) study. Brian Silver, MD, of Rhode Island Hospital, Providence, who wasn't involved in the study, praised the authors for "doing their homework in trying to really analyze in great detail the effects of diet on stroke risk. It tells us that we can't just blame our genes necessarily; we definitely do have to make efforts to try to fix our diet."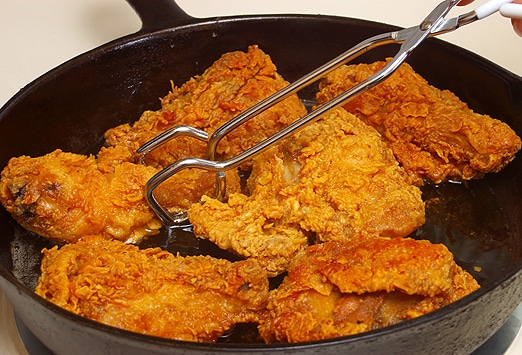 SPS3: Lower Blood Pressure Reduces Recurrent Stroke
Lowering systolic blood pressure to below 130 mm Hg may reduce the risk of a second stroke by almost 20%, according to results of the open-label targeted blood pressure group of the Secondary Prevention of Small Subcortical Strokes (SPS3) study. "While this is not strictly significant, we now know — and it's reassuring to know — that the study shows a very strong trend that we are helping patients by lowering blood pressure to less than 130 mm Hg," said presenter Oscar Benavente, MD, stroke research director, University of British Columbia, Vancouver. However, he added, the question of "how low should we go" in terms of targeting even lower blood pressure is unanswered.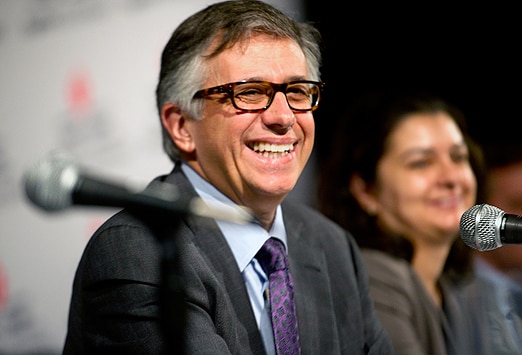 CHANCE: Short Course of Aspirin, Clopidogrel Cuts Stroke Risk
A relatively short course of aspirin plus clopidogrel immediately after transient ischemic attack or minor stroke outperforms aspirin alone in cutting the risk for a subsequent stroke without raising the risk for major bleeding complications, according to results of the Clopidogrel in High-risk patients with Acute Non-disabling Cerebrovascular Events (CHANCE) trial. The trial was carried out exclusively in China. Although American neurologists might see the CHANCE trial as a signal to go ahead and use combined therapy, "I think it's wise for us to wait for a confirmatory trial outside of China," said CHANCE co-principal investigator S. Claiborne Johnston, MD, PhD, director, Stroke Service, University of California, San Francisco.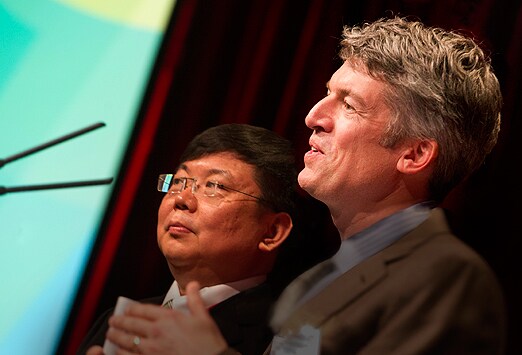 In IMS-III, 'Time Is Brain' Even With Endovascular Treatment
A substudy of the third Interventional Management of Stroke (IMS-III) trial confirms again the critical role of time to reperfusion for the hope of good recovery after stroke, even in the era of endovascular treatment, attendees heard. The analysis found that for every 30 minutes that pass until angiographic reperfusion, the probability of good recovery after a stroke is decreased by about 10%. "I think the big picture is we have to emphasize speed, both in clinical care, as well as our subsequent clinical trials of reperfusion therapies," lead author Pooja Khatri, MD, director of acute stroke and associate professor of neurology at the University of Cincinnati, Ohio, who presented the analysis.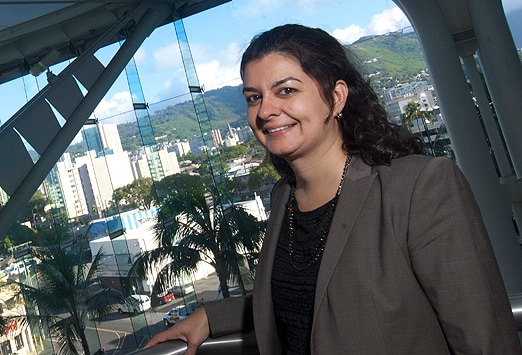 RECON: No Benefit of EC-IC Bypass on Cognition
Extracranial-intracranial (EC-IC) bypass surgery had no benefit in preserving or improving cognition over best medical therapy among patients with recently symptomatic carotid artery occlusion and stage II hemodynamic failure in the Randomized Evaluation of Carotid Occlusion and Neurocognition (RECON) study, attendees learned. "There was a slight, although not significant improvement in cognitive status over 2 years, with a trend toward improvement in the medical arm, but there was no significant difference between the 2 arms," chief investigator Randolph S. Marshall, MD, of the Neurological Institute of New York at Columbia University Medical Center, told a press conference here.
Cannabis-Stroke Link: First Case-Control Study
In a case-control study, patients with ischemic stroke or transient ischemic attack were twice as likely to have recently used cannabis as matched controls. "Cannabis is generally perceived as having few serious adverse effects, but this study suggests that this may not be the case," lead author Alan Barber, PhD, MD, from University of Auckland, New Zealand, concluded. "We couldn't tease apart the confounding effect of tobacco, but what we can say is that a lifestyle that includes cannabis use appears to double your risk of stroke," he said. Larry Goldstein, MD, director of the Duke Stroke Center, Durham, North Carolina, said the study "raises a signal" that should be studied further.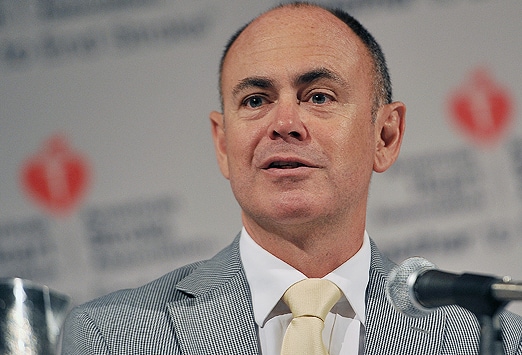 High Rate of Undiagnosed AF in Cryptogenic Stroke
A large study found that 1 in 6 patients older than 55 years with a cryptogenic stroke or transient ischemic attack had previously undiagnosed paroxysmal atrial fibrillation, the vast majority of which had been untreated with anticoagulants. David J. Gladstone, MD, PhD, from Sunnybrook Research Institute, Toronto, Ontario, Canada, reported the results from the 30-Day Cardiac Event Monitor Belt for Recording Atrial Fibrillation After a Cerebral Ischemic Event (EMBRACE) study. The study supports prolonged monitoring to identify patients with cryptogenic stroke who may benefit from prophylactic anticoagulation, the researchers say.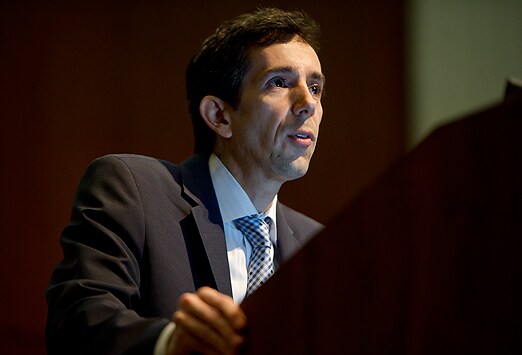 Eptifibatide Plus tPA Looks Promising for Ischemic Stroke
The glycoprotein (gp) IIb/IIIa blocker eptifibatide can be safely combined with reduced-dose tPA for acute ischemic stroke, according to the phase 2 Combined Approach to Lysis Utilizing Eptifibatide and rtPA in Acute Ischemic Stroke-Enhanced Regimen (CLEAR-ER) study results. And there was a sufficient signal of efficacy to justify a phase 3 trial, Opeolu Adeoye, MD, from the University of Cincinnati, Ohio, told conference attendees. The combination of a gp IIb/IIIa blocker and a lytic has been shown in patients with myocardial infarction to improve myocardial function, increase recanalization rates, and increase resolution of ST-segment elevation, Dr. Adeoye explained. On that basis, it is believed that the combination may also be beneficial for the treatment of acute ischemic stroke.
Is Life Support Being Withdrawn Too Soon After ICH?
More than 30% of patients with an ICH whose life support was withdrawn may have had an acceptable clinical outcome had their life support been sustained, a study presented at the conference found. While healthcare providers "in absolutely good faith" try to give families an accurate picture of probable future outcomes for their loved one, there is a "legacy" of what expected outcomes are after ICH, said presenter and lead investigator Daniel L. Tirschwell, of Harborview Medical Center, University of Washington, Seattle. "Those outcomes in these patients may not still be true today with our sophisticated medical care," he added.