Obesity: The Shocking Numbers and New Treatments
Bret S. Stetka, MD; WebMD Editors
March 30, 2015
Introduction
Obesity is on the rise worldwide. Every year, nearly 3 million people die of causes related to being overweight, victims of the lengthy lists of complications that can come with being obese—heart disease, stroke, and diabetes among them. Data on obesity from around the world are worrisome, but a number of new treatments are already helping patients control their weight.
Image from Bloomberg/Getty Images
10 Countries Stand Out
More than one half of the world's 671 million obese people live in the United States, China, India, Russia, Brazil, Mexico, Egypt, Germany, Pakistan, and Indonesia. Records show that since 1980, the number of overweight and obese adults shot up by more than 27%. Worldwide, 37% of adults are overweight or obese, and so are 14% of children.
Image from Getty Images/AsiaPac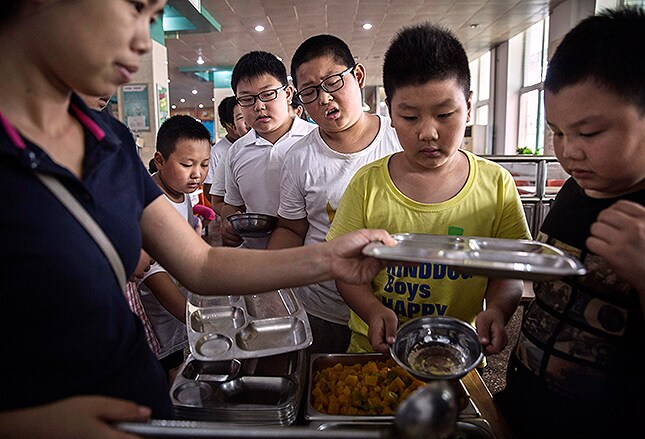 An Island Epidemic
The islands of the South Pacific have the highest obesity rates in the world. In Tonga, where about 106,000 people live, 84% of men and 88% of women are overweight or obese. In American Samoa, the numbers are similar. Researchers think that obesity in these countries is due in part to the combined influence of genetic predispositions, eating imported foods, and adopting Western habits.
Image from Getty Images/Lonely Planet Images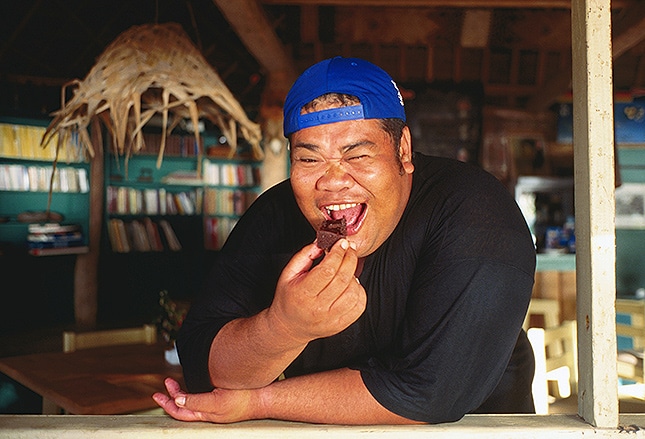 Which Countries Consume the Most Calories?
The top countries in the world for average daily calorie consumption are:
Austria: 3784
Turkey: 3680
United States: 3639
Egypt: 3557
Germany and Italy: 3539
To put those numbers in context, women should eat about 1600-2000 calories per day and men about 2000-2400, depending on age and activity level.
Image from Getty Images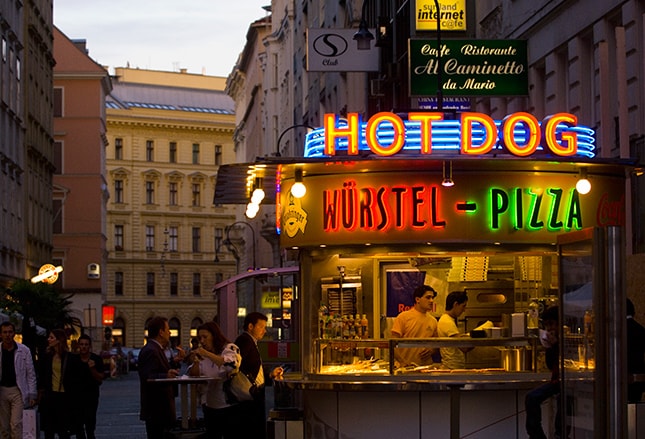 Sit or Cycle?
While 86% of Americans sit in traffic, nearly one half of the Chinese walk or cycle to and from work. Swedes, the Dutch, and the French are also big fans of a car-free commute. Those countries all have obesity rates below 20%, compared with roughly 33% in the United States. Between work, commutes, and leisure time, nearly one half of adults around the world sit for at least 4 hours a day.
Image from Getty Images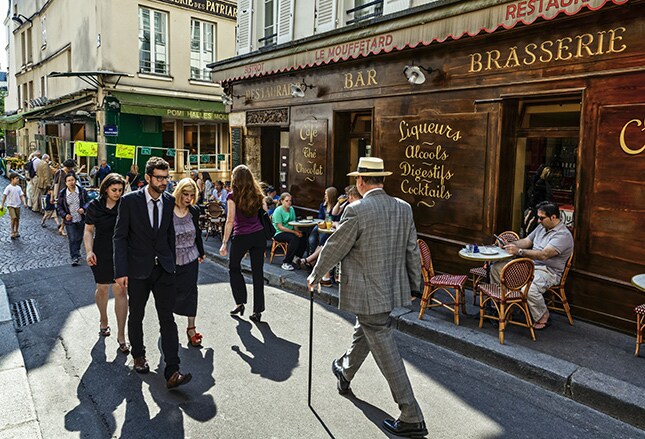 The Diabetes Explosion
Globally, about 387 million people—or 8.3% of the world's population—have diabetes. Some 60% of all people with diabetes live in Asia, where inhabitants on average develop diabetes earlier and at lower weights.
Photo courtesy of AFP/Getty Images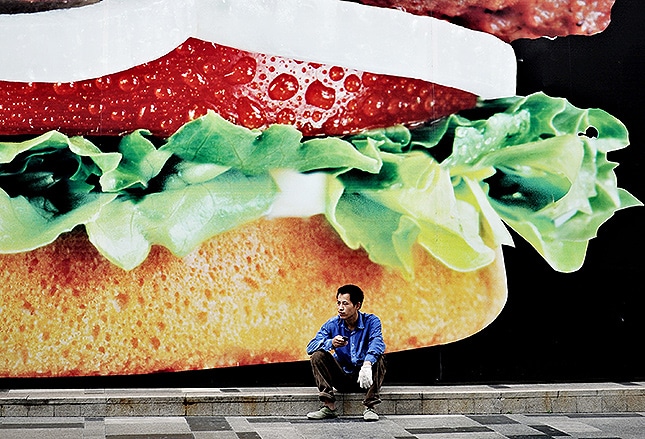 The Numbers Keep Rising
Another 205 million people worldwide are expected to develop diabetes by 2035. Experts say this trend will continue as people become more urban and less active, and eat more calories.
Image from AFP/Getty Images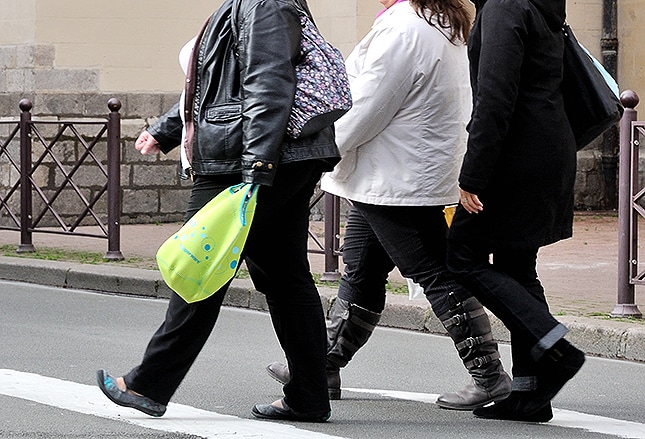 Not Just Adults
Until 2001, only about 3% of young people newly diagnosed with diabetes had type 2 disease. Now, 45% do. In some parts of the world, the prevalence of type 2 diabetes in children is greater than it is for type 1. Researchers attribute the rise to increasingly inactive lifestyles and climbing rates of obesity in this population.
Image from AFP/Getty Images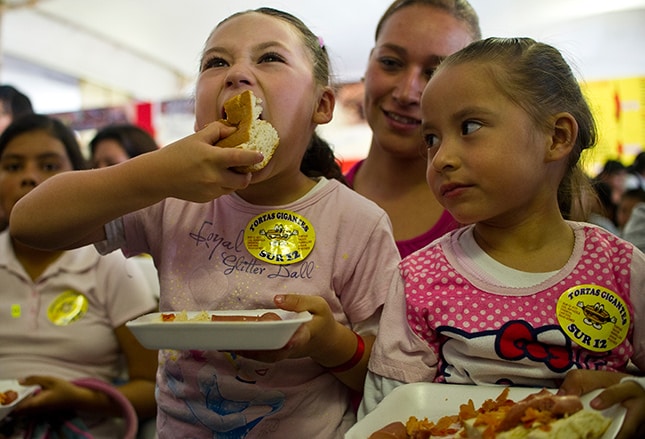 A Pacemaker for the Stomach?
Several new treatments have recently been approved or are in development to help patients manage their weight. In January, the FDA approved the MAESTRO System, a pacemaker-like device designed to control hunger and fullness by blocking vagus nerve activity. Normally the vagus nerve provides sensory information related to hunger and satiety to the brain.
Image courtesy of EnteroMedics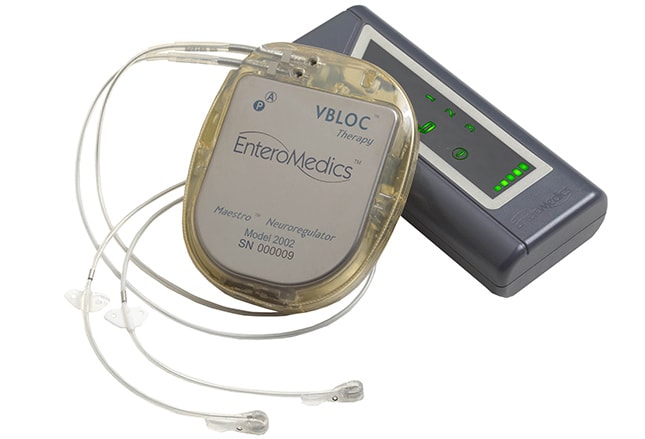 Balloon Therapy
The ReShape Duo is a double balloon that is filled with saline and placed in the stomach for 6 months to induce feelings of fullness. The device has been on the market in Europe since 2007 and is now under review by the US Food and Drug Administration (FDA). In a 6-month clinical trial[1] in obese patients in the United States, more people who received the ReShape Duo™ device lost weight than those treated with counseling alone. The results were presented last November at the annual meeting of the American Society for Metabolic and Bariatric Surgery.
Photo courtesy of ReShapemedical.com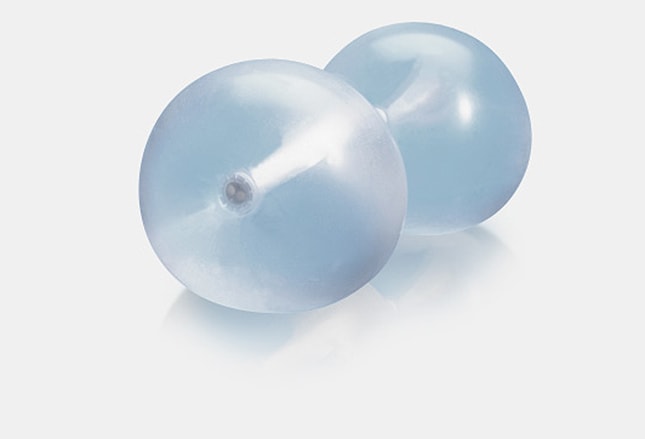 A "Pill" That Expands
Another new obesity treatment showing potential is Gelesis100, a cross between a pill and a device. This therapeutic hybrid is filled with tiny particles created with raw materials used in food products that soak up water and expand in the stomach. They also mix with digested food and slow its passage out of the stomach, according to the developers. In a 12-week study, people on Gelesis100 lost 6.1% of their weight, compared with a 4.1% loss in a group of people who received a fake treatment.
Image courtesy of Gelesis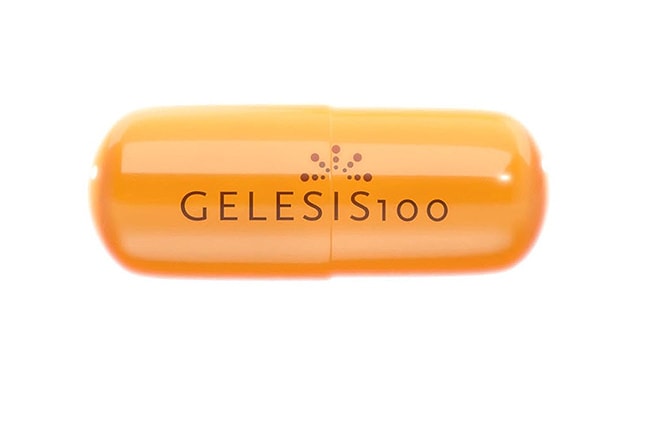 More Balloon Therapy
The Elipse™ system is a balloon placed in the stomach to induce fullness that can be removed without endoscopy. The newest model is attached to a long, thin, flexible tube. Patients swallow the balloon, which is then filled with about 15 ounces of water. The tube is then removed. In its first human test, the balloon remained full for 6 weeks, during which six of eight people lost an average of 5 lb despite not being prescribed diet and exercise.[2] A clinical trial is under way in Europe, where the balloon's developer, Allurion Technologies, hopes to launch the device by 2016.
Image courtesy of Allurion Technologies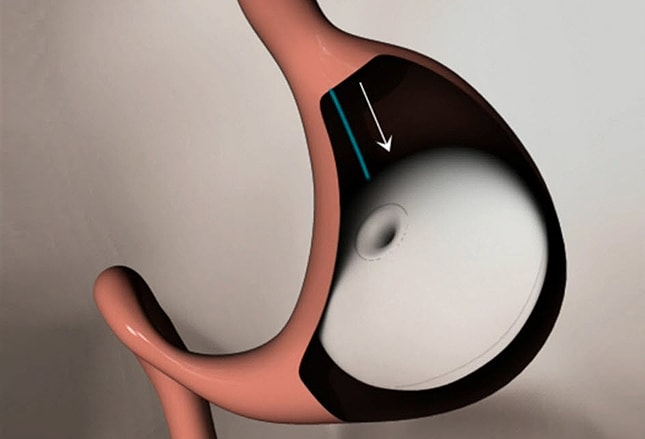 Still More Balloon Therapy
The Obalon® balloon works slightly differently. Patients first swallow a capsule that contains one balloon. The capsule dissolves and releases the balloon, which is then inflated through a tube attached to the capsule; the tube is then removed. The device is approved in several countries in Europe and in Mexico, and in January, the company announced it had raised money to begin clinical trials in the United States. In small studies, patients showed significant weight loss at 4, 8, and 12 weeks.[3]
Image courtesy of Obalon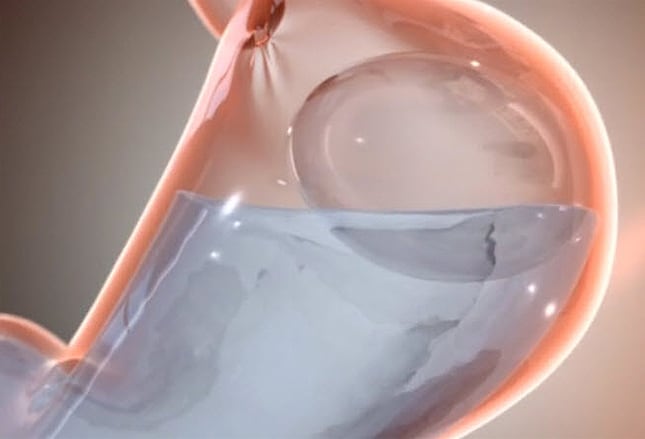 Harnessing Hormones
The EndoBarrier® is a thin, flexible liner placed at the beginning of the intestine. The device blocks food from a portion of the intestinal wall, purportedly altering the release of hormones involved in insulin sensitivity, glucose metabolism, satiety, and food intake. Although it is not available in the United States, EndoBarrier is on the market in several other countries and is intended to treat obese people with a body mass index (BMI) of 35 kg/m2 or more, or those with a BMI of 30 kg/m2 or more with type 2 diabetes or at least one other obesity-related condition.
Image from EndoBarrier.com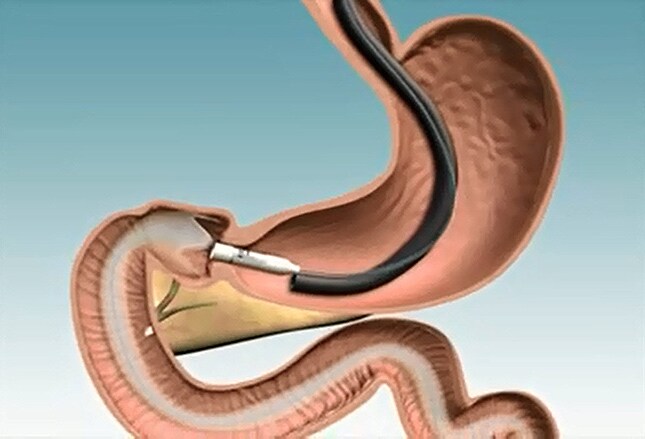 Promising Pharmacotherapies
Two new drugs are under investigation as possible obesity therapies. Beloranib is an injectable compound that inhibits the enzyme METAP2, inducing the body to burn off stored fat. Phase 2 trials are encouraging. Mirabegron, approved by the FDA in 2012 as Myrbetriq to treat overactive bladder, might also help people lose weight by activating beta-3 adrenergic receptors. A small study reported in Cell Metabolism[4] found that the drug increased metabolic activity and calories burned.
Image from iStock