Experts Weigh In: The Residency Experience
Susanna Rosensteel
August 5, 2014
Residency is one of the most challenging times in a physician's career but also one of the most pivotal. In this slideshow, expert physicians and current residents share the experiences that shaped the way they practice today, and offer advice for the next generation.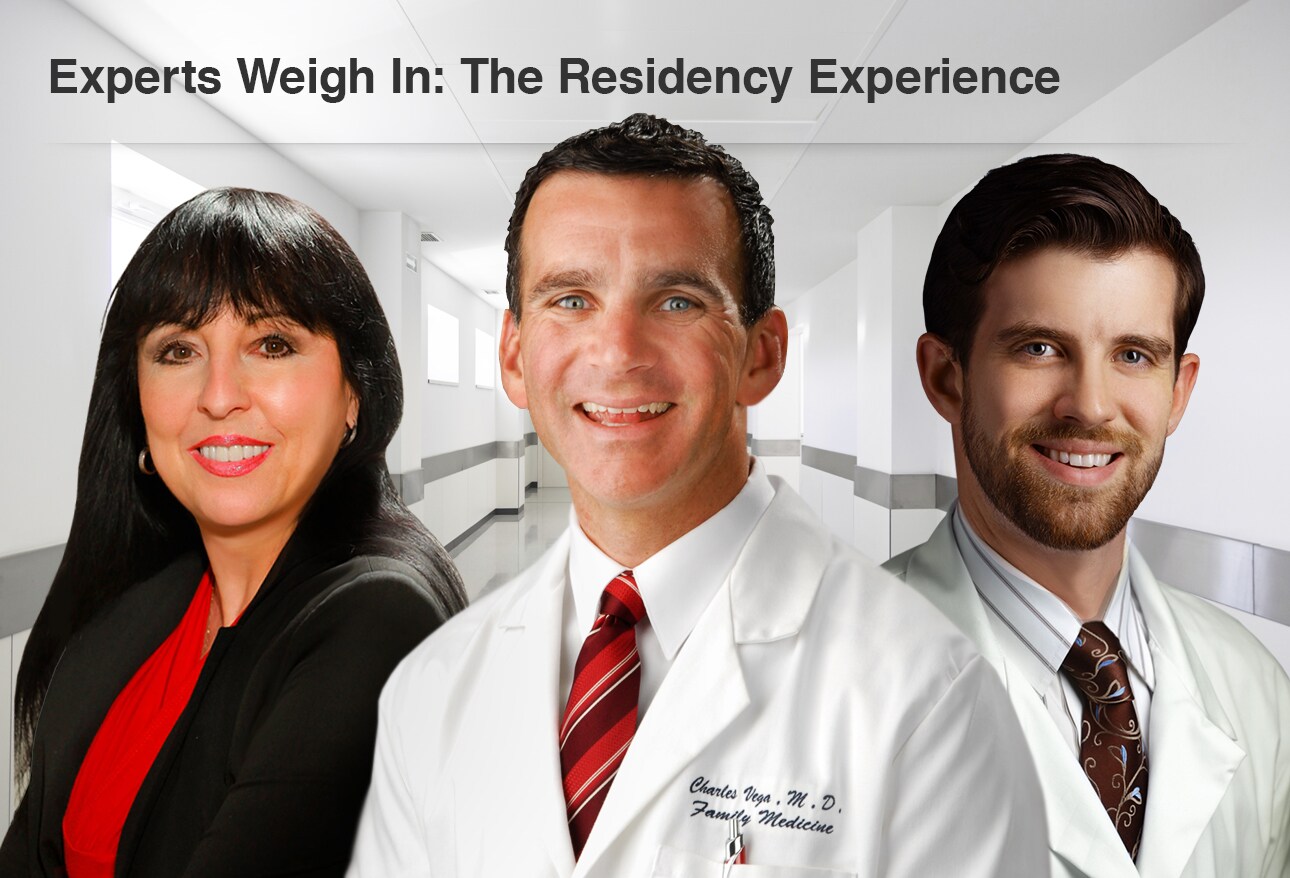 Dr. Vega's advice for residents:
As hard as it was to believe at the time, we were prepared for the intellectual and professional challenges of medical practice. However, we were not as well equipped to take advantage of the emotional impact of medicine. Celebrate when your patients succeed. Even the smallest victory is worth noting and helps you to grow as a caregiver, but it helps those patients infinitely more. At the same time, be there for patients and families in times of grief or crisis. We are all privileged to be in a profession in which the soul is frequently laid bare and can be touched and appreciated like it's sitting right there in front of you. And remember — that includes your own soul.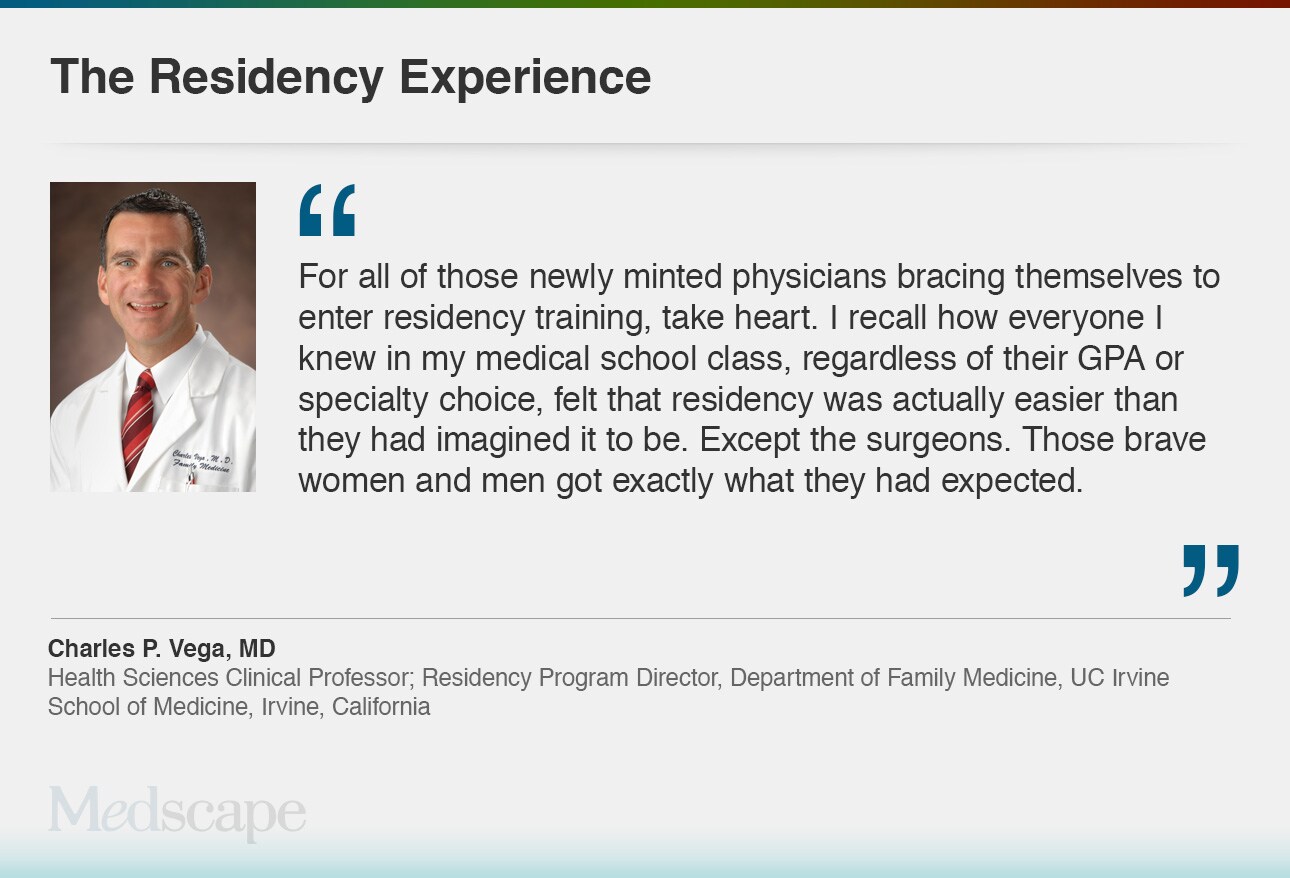 Dr. Walton-Shirley's advice for residents:
1. Talk to your patients, not at them.
2. Treat everyone like you'd want to be treated, including using tough-love strategies.
3. Examine your patients every single time you encounter them.
4. Ask your patients how they are doing and wait for a reply. Take a history. Then, before you exit the room, ask, "Do you have any questions about anything we discussed?"
5. Believe that every single medication list you see is a lie. Discuss the lists with your patients. Demand that they bring their meds, in their bottles, to each visit.
6. Take 5 minutes to teach your patients about carbohydrates and the difference between good and bad ones. Ask them to eat < 150 g of carbs per day.
7. There is no such thing as "borderline diabetes."
8. Encourage family participation in every visit; it takes a village to maintain wellness at advanced age.
9. Practice what you preach: exercise, nutrition, and stress avoidance.
10. Volunteer your services to your local smoke-free movement. There is no more impactful, inexpensive way to save billions of dollars annually in the United States.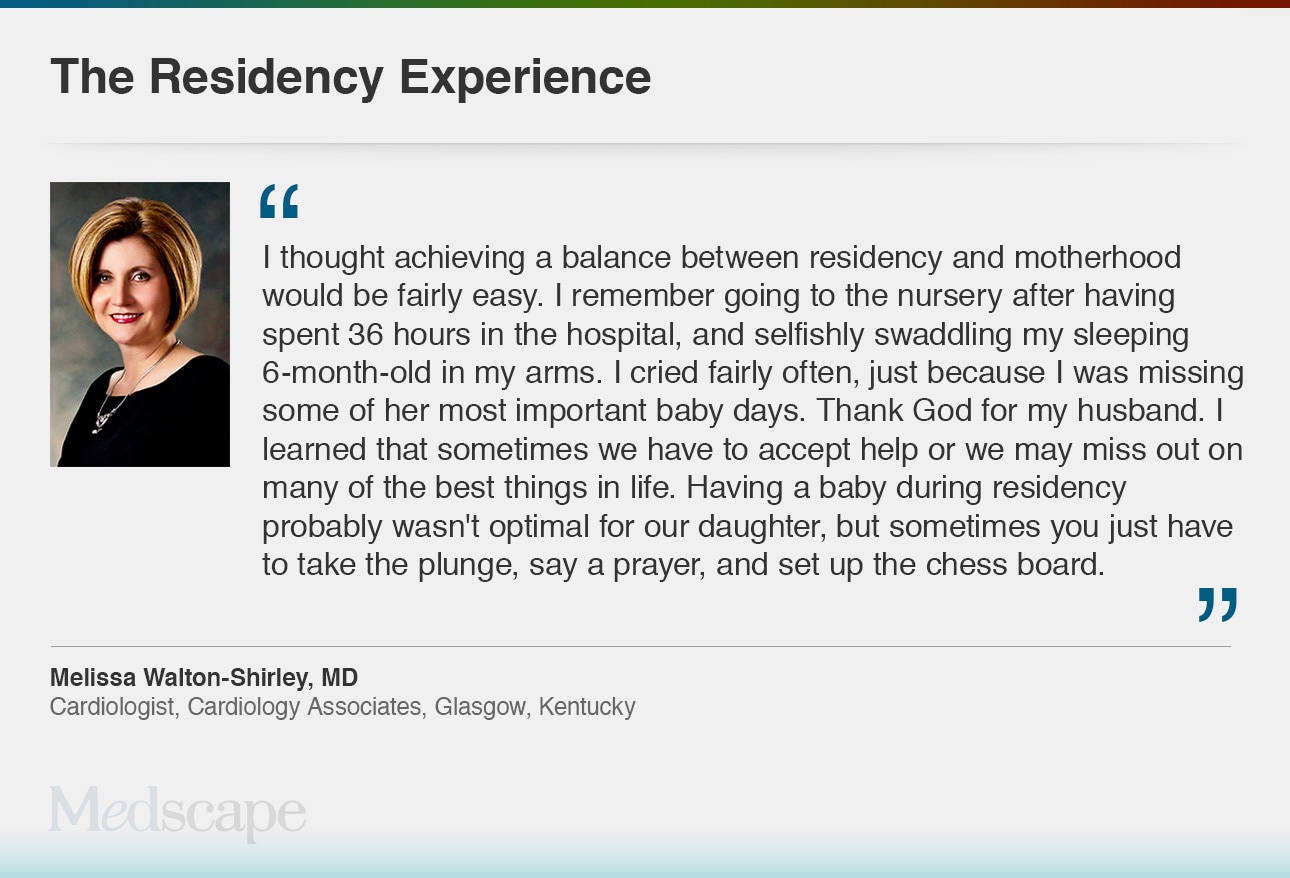 Dr. Gifford's advice for residents:
Physicians are now predominantly employees of a system rather than independent practitioners who form a temporal bond with most of their patients. Long ago, we were much more dependent upon taking a thorough medical history and doing a physical examination rather than reflexive ordering of imaging or laboratory studies.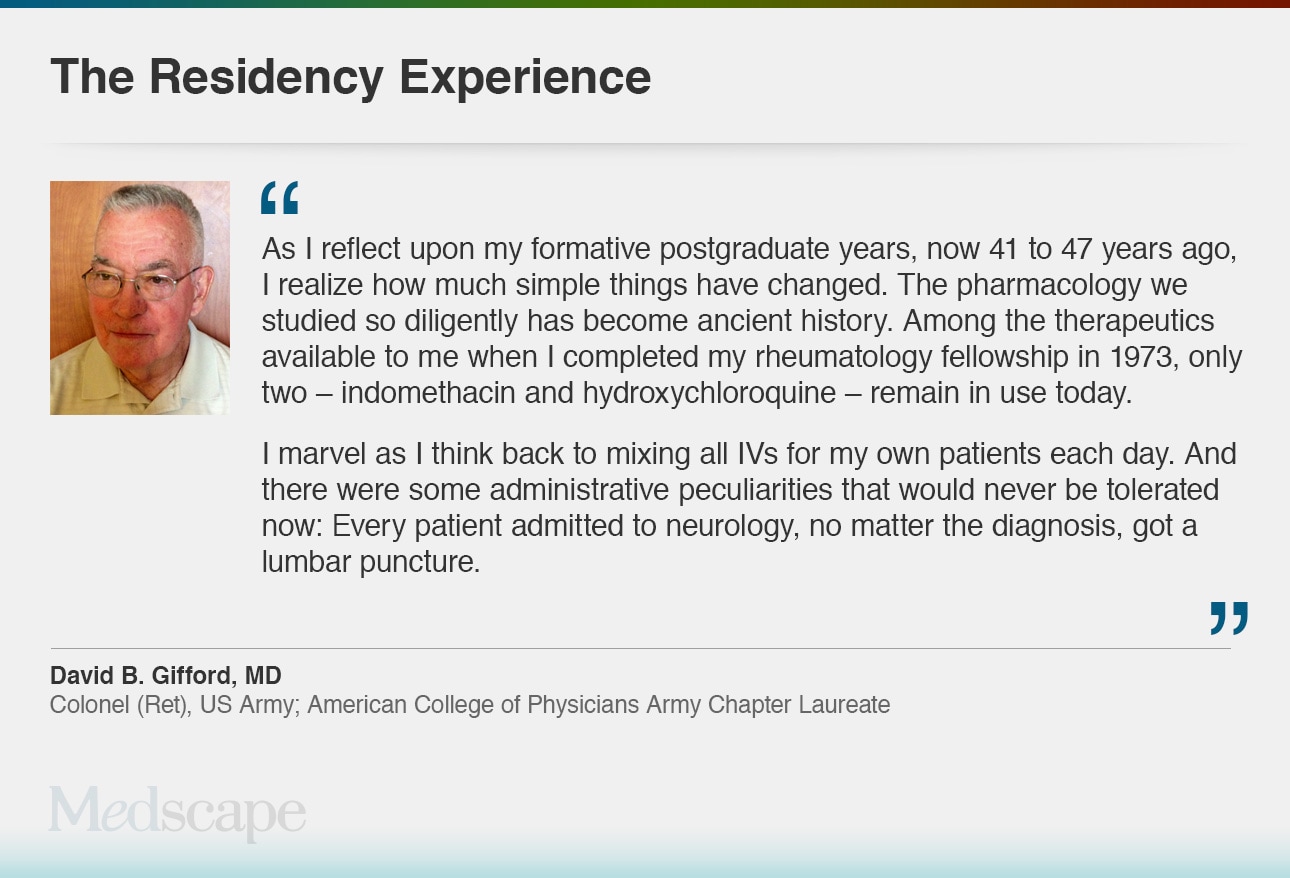 Dr. Fleming's advice for residents:
Always find a way to land on your feet when in conflict. Accept failure when it comes and be strengthened by it. Medicine is an imperfect art that must take into account the imperfections of human existence that test the boundaries of professional commitment. Never forget your calling, place the needs of your patients ahead of your own, and find balance in seeking fulfillment in both your personal and professional lives. From equanimity flows the strength and calm to meet the demands of service and duty that never end.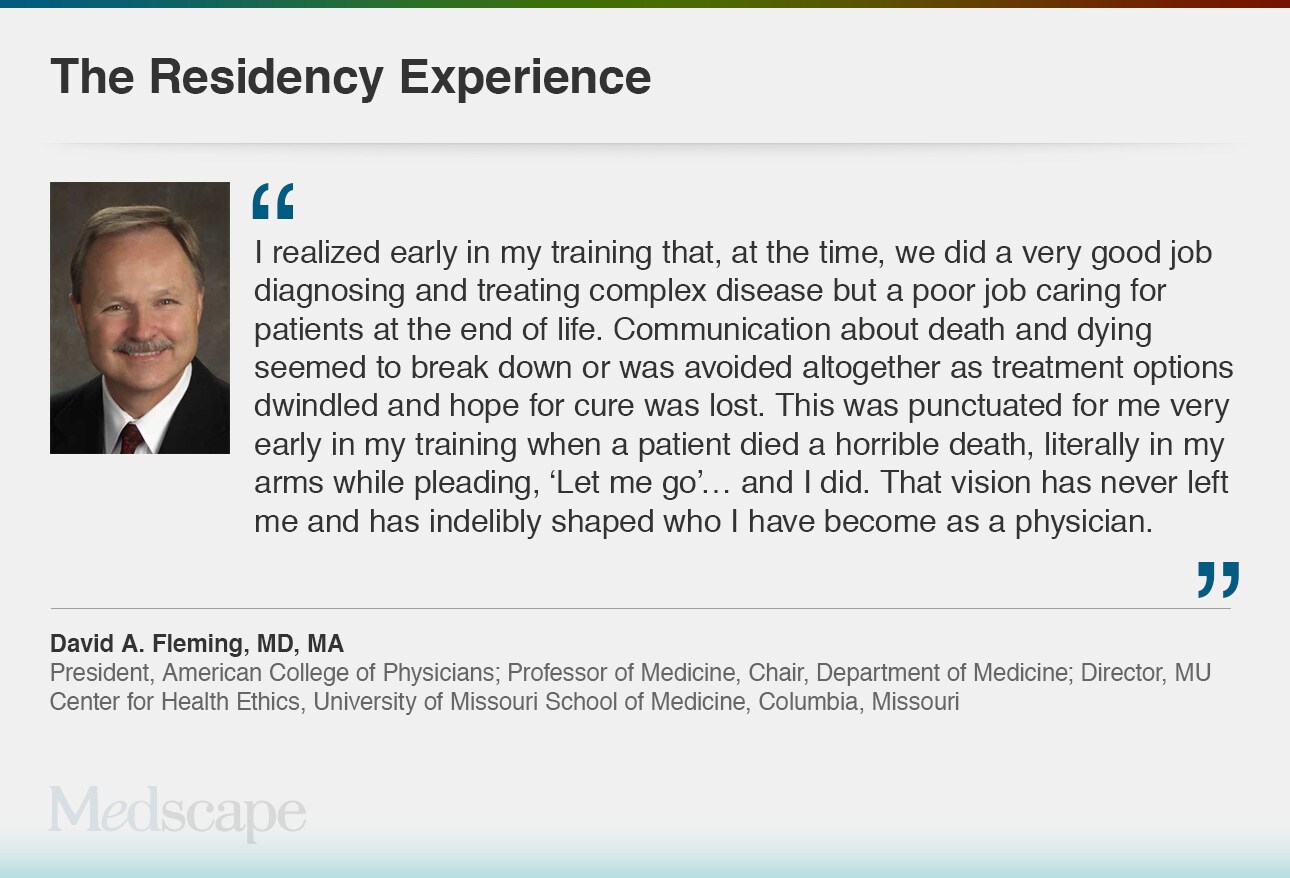 Dr. Folkl's advice for residents:
The best piece of advice I could give future residents is to read — everything, constantly, and always focused on both your specialty and your areas of weakness.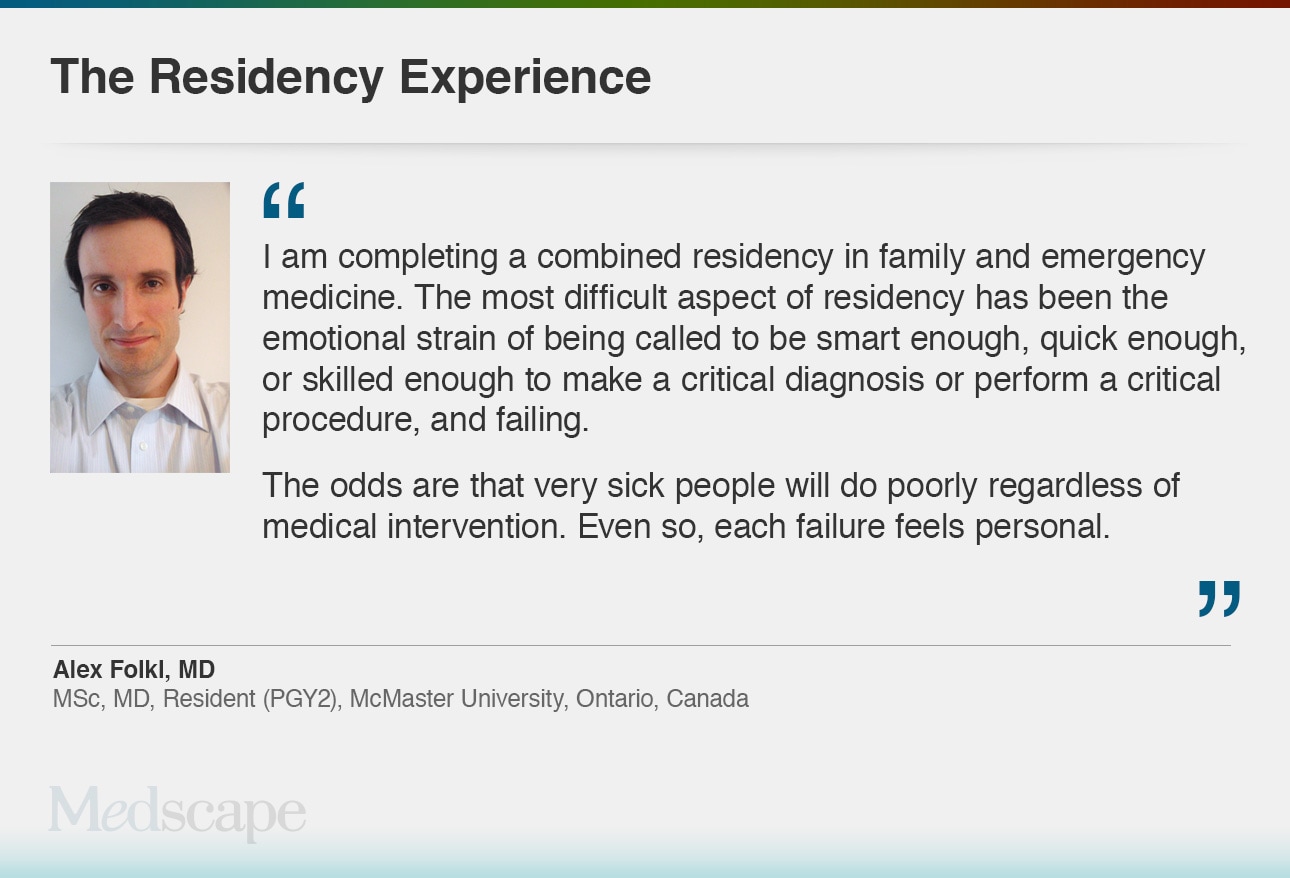 Dr. Streed's advice for residents:
Managing expectations is the key to happiness and success. By expecting a difficult internship, I was pleasantly surprised by how manageable and enjoyable it was. By expecting difficulties with the healthcare system, I've been able to navigate through it for my patients more easily. And when you expect shortcomings, you can begin to change and grow.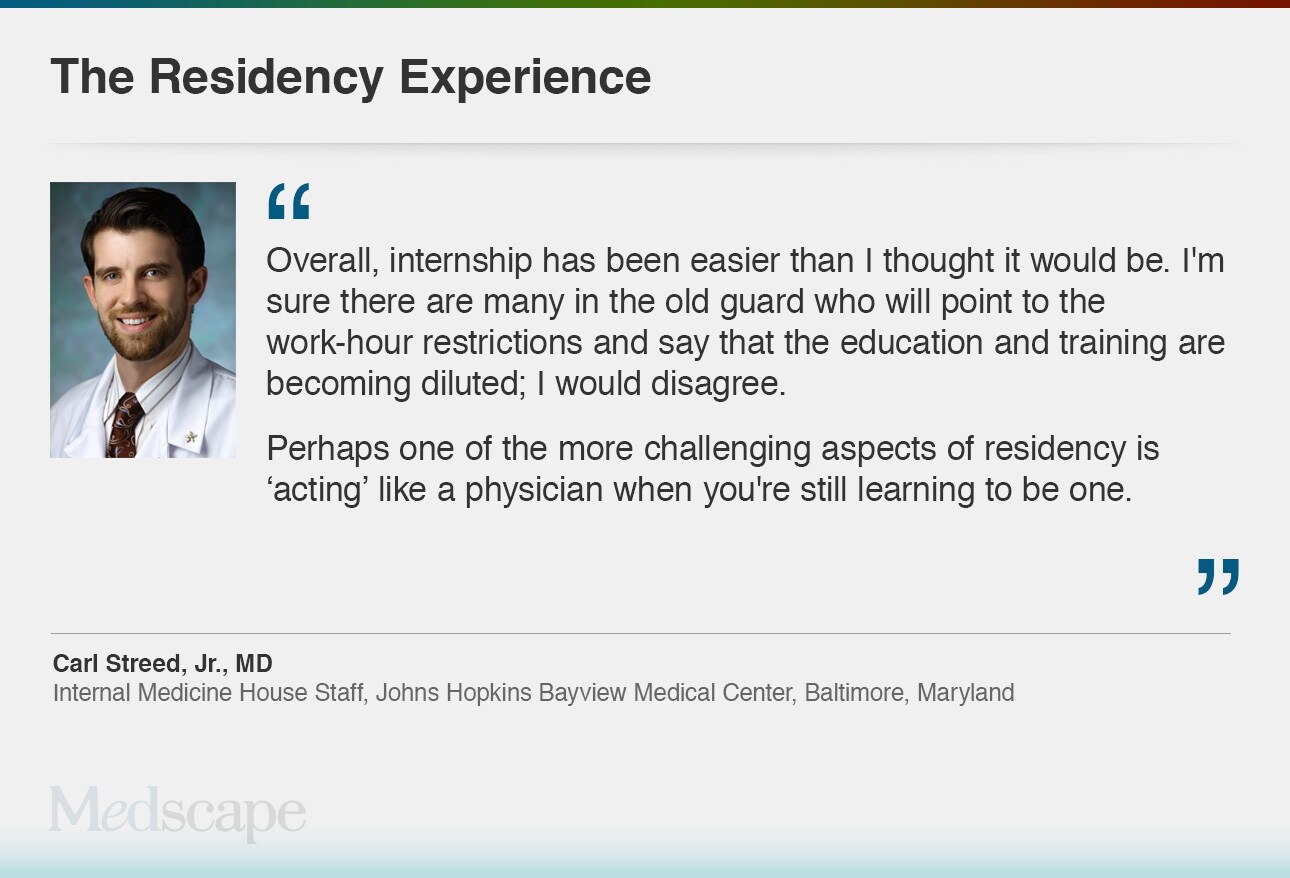 Dr. Piña's advice for residents:
We need to continue to remind ourselves that being a physician is a privilege. It's not a right. It's a privilege to be allowed into someone's personal health. It's a privilege to hear about their family stories, some of which can be very tough and painful. I often ask the house staff, "What does this patient do for a living?" I get the usual "Uh..." and then "Oh, they're retired." I say, "Well, what did they used to do for a living?" The privilege includes getting to know the person as a person.
Also: Listen to the patients. They really are telling you what's wrong with them, but you have to listen.