<< More coverage from the ECC 2013
Top News From ECC 2013 (ECCO-ESMO-ESTRO): Slideshow
Megan Brooks; Zosia Chustecka; Allison Shelley; Darbe Rotach; Miguel Gonzalez; Roxanne Nelson; Emily Berry
October 11, 2013
The European Cancer Congress 2013 was a truly multidisciplinary collaboration between 3 major groups — the European Cancer Organization (ECCO), the European Society for Medical Oncology (ESMO), and the European Society for Radiotherapy and Oncology (ESTRO). The meeting was held in Amsterdam from September 27 to October 1.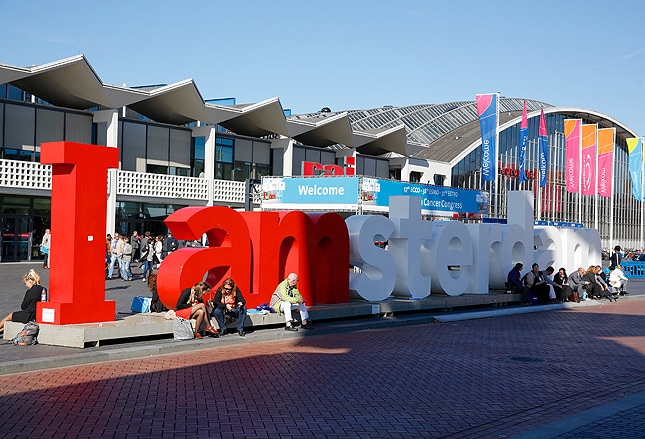 Among the conference highlights were presentations on:
Turning advanced melanoma into a chronic disease with ipilimumab
A new immunotherapeutic "game changer" in nonsmall-cell lung cancer
The promise of genetic profiling for cancers of unknown origin
Improving survival in advanced ovarian cancer with cediranib
T-DM1 in heavily pretreated advanced breast cancer
A State of Oncology report calling for radical solutions to address global disparities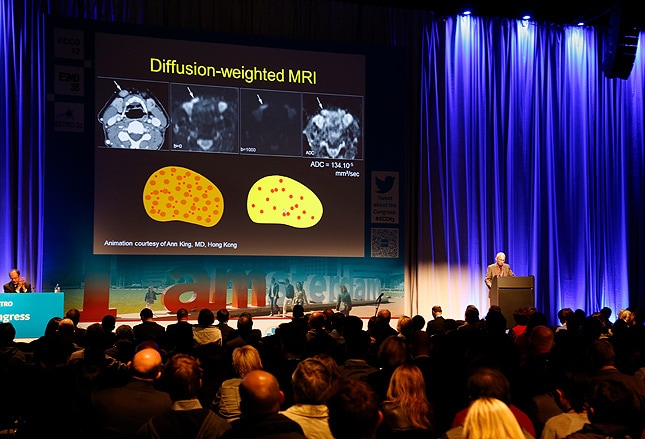 Some Melanoma Patients Living for up to 10 Years After Ipilimumab
The novel immunomodulator ipilimumab (Yervoy, Bristol-Myers Squibb) is having a huge impact in advanced melanoma. Some patients are alive up to 10 years after treatment, according to long-term data reported by Stephen Hodi, MD, from the Dana-Farber Cancer Institute in Boston, Massachusetts. "What it means for us as clinicians is that we can start talking to our patients about the possibility of turning melanoma into a chronic disease, which we couldn't even imagine a few years ago," he said.
Photo from Thinkstock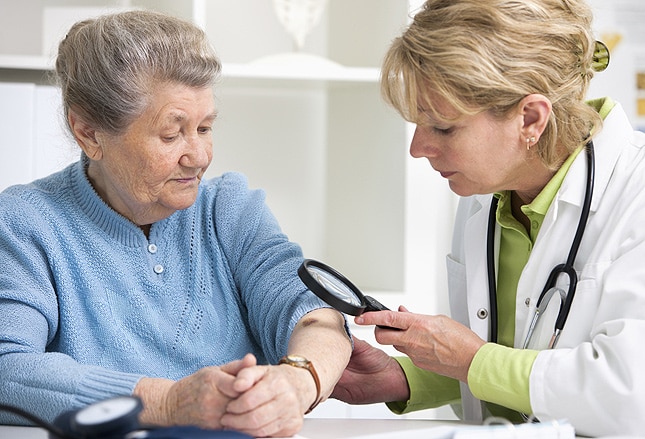 New Immunotherapy Could Be a "Game Changer" in Non-Small-Cell Lung Cancer
The immunotherapeutic agent MPDL3280A, under development by Genentech, provided impressive results in a small group of patients with heavily pretreated non-small-cell lung cancer enrolled in a phase 1 clinical trial. All but 1 of the 53 patients responded, and the responses are "outstandingly durable," said Jean-Charles Soria, MD, from the Institut Gustave Roussy in Villejuif, France. Responses were higher in patients who were smokers than in nonsmokers — a first for any therapy. Dr. Soria said that he was an "immunoskeptic" but is now convinced that immunotherapy works in lung cancer.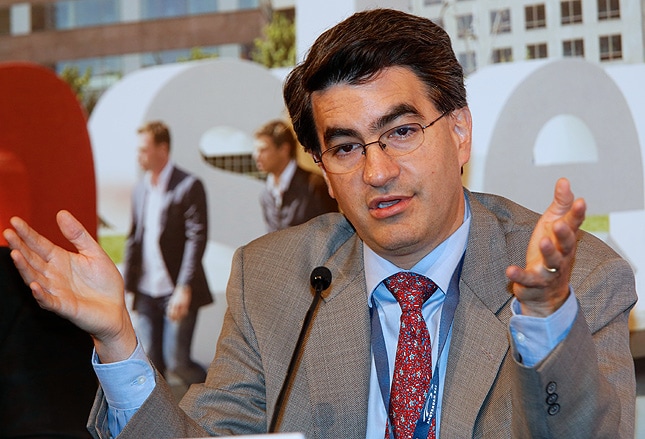 Genetic Profiling of Cancers of Unknown Primary Improves Treatment
If the primary tumor site is unknown, identifying the molecular profile of the metastatic tumor is essential to choosing appropriate therapy. This is becoming increasingly possible, a study shows. Just finding the tissue of origin and the histologic subtype is "truly insufficient to guide therapy. There is definitely a need for finding genetic alterations that could prove useful in selecting targeted therapies," said Zoran Gatalica, MD, executive medical director at Caris Life Sciences in Phoenix, Arizona. His team identified actionable biomarkers in 77% of more than 1350 cases of cancers with an unknown primary site.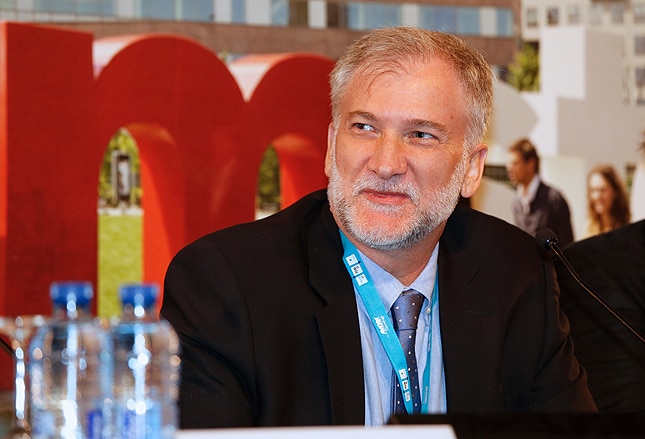 Cediranib Boosts Survival in Recurrent Ovarian Cancer
The investigational oral vascular endothelial growth-factor receptor tyrosine kinase inhibitor cediranib (AstraZeneca) can extend survival in women with recurrent ovarian cancer, new research suggests. When given concurrently with platinum-based chemotherapy, there was about a 30% improvement in progression-free survival, reported Jonathan Ledermann, MD, from the UCL Cancer Institute, University College London, in the United Kingdom. Cediranib continued as maintenance therapy significantly improved both progression-free and overall survival. He called the data "ground-breaking."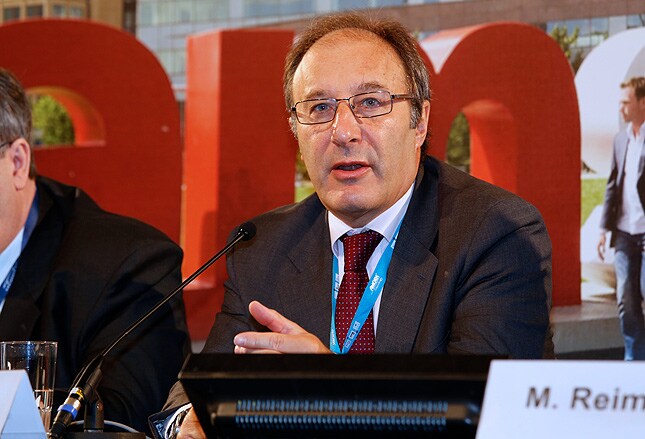 T-DM1 Works Even in Heavily Pretreated Breast Cancer
Ado-trastuzumab emtansine or T-DM1 (Kadcyla, Roche, Genentech) works even in heavily pretreated women with advanced HER2-positive breast cancer, conference attendees learned. Results from the phase 3 TH3RESA trial presented showed that the new agent nearly doubled progression-free survival, compared with physician choice of treatment. The 602 women in the trial had advanced metastatic disease and had already been treated with a variety of chemotherapies and targeted agents, including trastuzumab (Herceptin, Genentech) and lapatinib (Tykerb, SmithKline Beecham).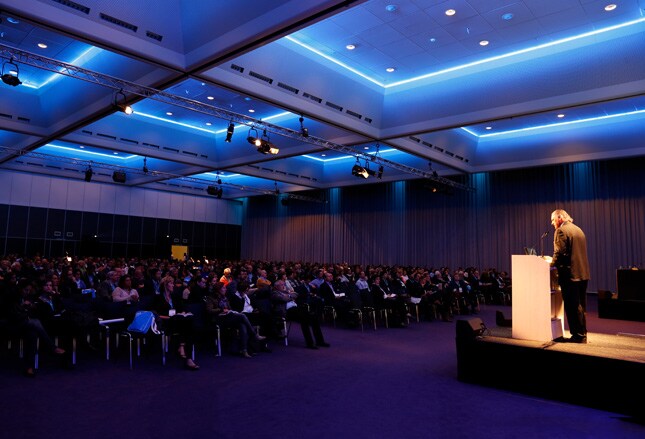 Radiotherapy to Lymph Nodes Improves Breast Cancer Survival
Radiation therapy to the internal mammary and medial supraclavicular (IM-MS) lymph nodes can improve overall survival in women with early breast cancer, new findings suggest. At a median follow-up of 10.9 years, patients who received IM-MS radiotherapy had better overall survival than those who did not, independent of the number of lymph nodes involved, reported Philip Poortmans, MD, a radiation oncologist from the Institute Verbeeten in Tilburg, the Netherlands. This topic is quite controversial because there is no general consensus about radiating internal lymph nodes in breast cancer patients who have no obvious involvement, noted Roberto Orecchia, MD, a professor of radiotherapy at the University of Milan in Italy.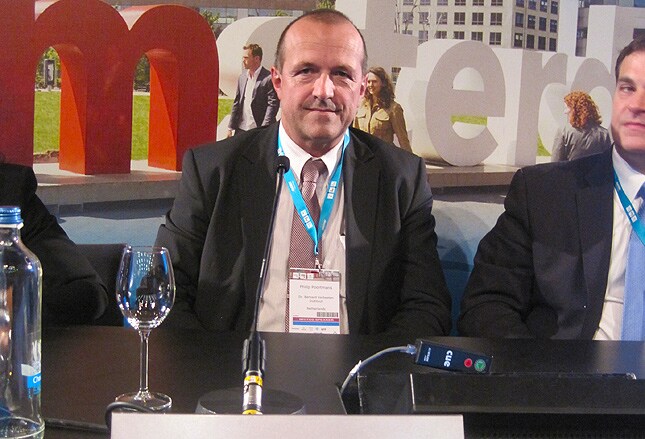 Spend More on Colorectal Cancer Screening, Less on Breast and Prostate
The evidence for colorectal cancer screening is much stronger and clearer than that for either breast or prostate cancer screening, said Philippe Autier, MD, vice president of population studies at the International Prevention Research Institute in Lyon, France. He suggested that funding for nationwide screening programs should be adjusted accordingly. Both methods of colorectal cancer screening studied — fecal blood testing or endoscopy — are effective, so patients should be offered a choice, he said. Dr. Autier presented data from a large European survey, collected from 1998 to 2010, which showed large reductions in mortality in countries that had adopted screening.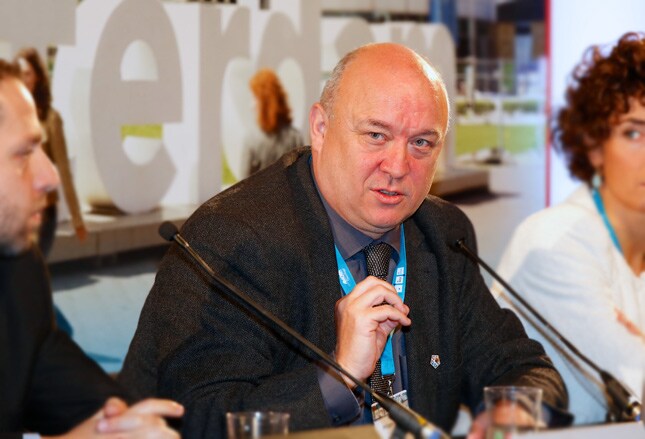 PSA Screening Does More Harm Than Good, Says New Analysis
On a population level, the harms outweigh the benefits of routine prostate-specific antigen (PSA) screening for cancer, a comprehensive literature review suggests. This should further discourage the use of routine PSA testing for prostate cancer in the general population, said lead author Mathieu Boniol, MD, research director at the International Prevention Research Institute in Lyon, France. Dr. Boniol did acknowledge, however, that there are high-risk groups, such as men with a family history of aggressive disease, that can benefit from testing.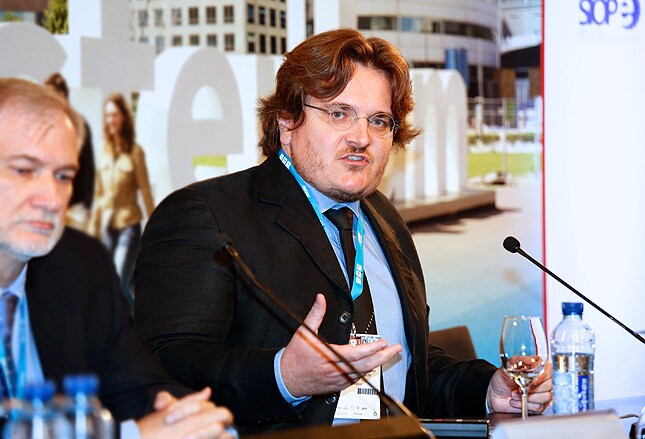 HLA Determines Response to Aspirin in Colon Cancer
Aspirin improves outcomes in patients with colorectal cancer whose tumors express human leukocyte antigen (HLA) class I genes, new research shows. "Low-dose aspirin was associated with a survival benefit in HLA-expressing tumors only," study author Marlies Reimers, MD, a PhD student in the Department of Surgery at Leiden University Medical Center in the Netherlands, told reporters attending a news conference. "Therefore, HLA might serve as a predictive biomarker to help identify patients who might benefit from aspirin therapy after diagnosis," she explained.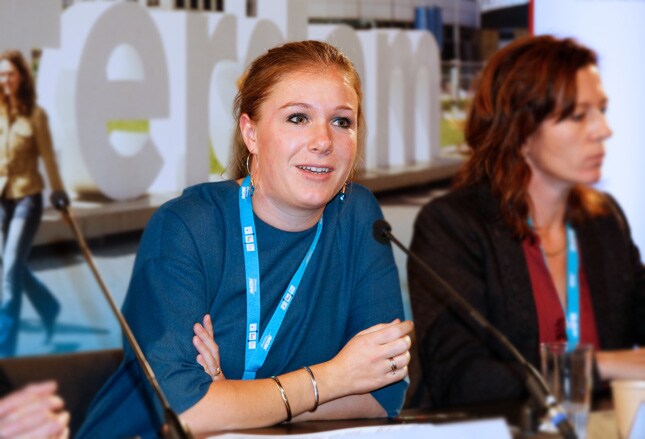 Novel RCT With Treatment Based on Tumor Characteristics
A new study has found that about 40% of patients with a variety of primary tumor types had molecular abnormalities that could be targeted by existing drugs, reported lead author Christophe Le Tourneau, MD, from the Institut Curie in Paris, France. Even though the clinical data are early and the study is ongoing, he suggested that establishing a comprehensive molecular tumor profile to guide treatment is safe, feasible, and compatible with clinical practice.
Photo from Thinkstock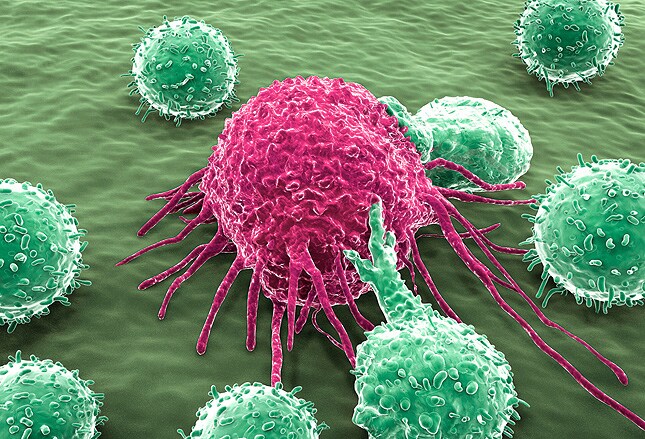 Fewer Cancer Deaths When More Spent on Health
The more a country spends on health, the fewer patients die after a cancer diagnosis, according to an analysis of cancer mortality across all 27 European Union countries. "Our results show that higher expenditure in health is correlated to better cancer outcomes," concluded lead author Felipe Ades, MD, a medical oncologist at the Breast European Adjuvant Studies Team, a clinical trials and data center in Brussels, Belgium. The data show that in countries spending less than $2000 per capita in healthcare, around 60% of the patients die after a diagnosis of cancer. In countries spending $2500 to $3500, the figure is around 40% to 50%. With an expenditure of around $4000, less than 40% of the patients die.
Photo from Thinkstock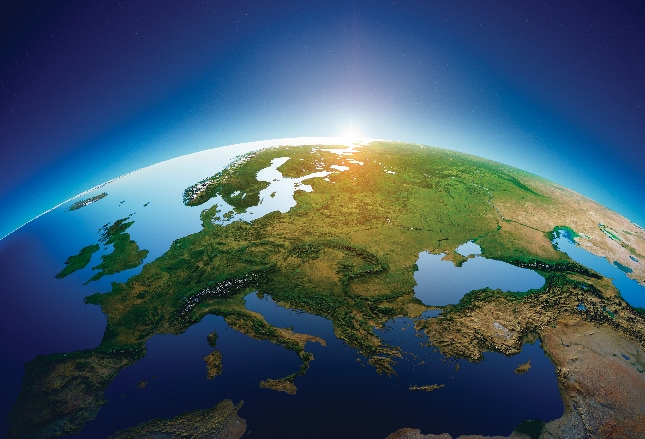 Oncologists Call for Radical Solutions to Global Cancer Problem
"Radical solutions are urgently needed" to address huge differences in cancer care between countries, concludes the State of Oncology report released at the Congress. It would take an estimated $215 billion annually to equalize cancer outcomes across all the resource settings, and there is no one source of philanthropy that could take on that sort of investment, said lead author Peter Boyle, PhD, president of the International Prevention Research Institute in Lyon, France, which funded the report. Oncology would benefit from "an effective public–private partnership, which needs to be driven by the private sector and needs commitment from governments and nongovernment organizations," he said. More than 100 cancer specialists around the world contributed to the report.