2014 Physician Booklist
Stephanie Cajigal
December 23, 2014
Top Picks From Medscape's Experts
We asked our experts to tell us which of this year's books they'd recommend to their physician colleagues. See which titles made the list.
Image from Dreamstime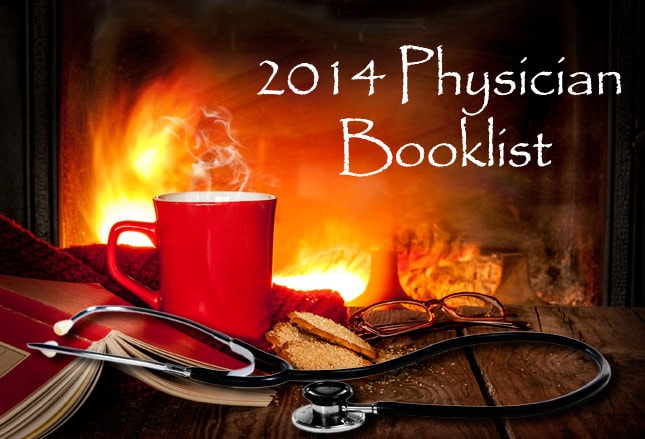 Being Mortal: Medicine and What Matters in the End
By Atul Gawande
Bestselling author and surgeon Atul Gawande, MD, MPH, explains how medicine can do a better job of improving the condition of aging and death.
"One of the great medical writers, Dr Atul Gawande describes the journey of the American aging experience with wonderful storytelling," says Medscape Plastic Surgery Advisor Jeffrey S. Dover, MD, who calls the book a "must-read for all physicians and anyone who is aging or has loved ones who are aging."
(When you're done reading, watch Dr Gawande talk about the side job that launched his writing career in this interview with Medscape Editor-in-Chief Eric Topol, MD.)
Image courtesy of Metropolitan Books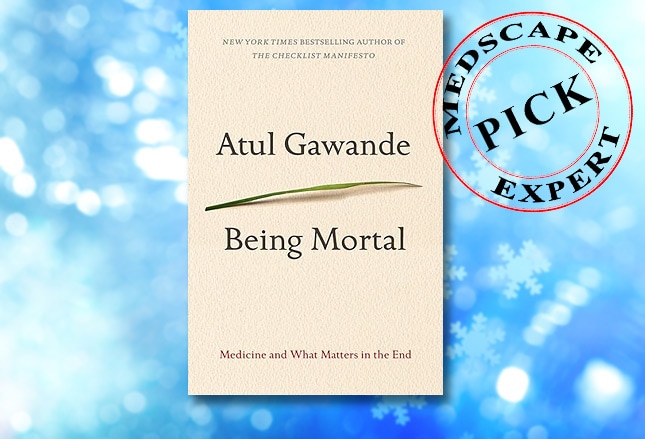 All the Light We Cannot See
By Anthony Doerr
Anthony Doerr tells the story of a blind girl who flees the Nazi invasion of Paris to live in the walled citadel of Saint-Malo and crosses paths with a German orphan tracking the activity of resistance fighters.
The book is a New York Times best seller, a National Book Award Finalist, and a favorite of Medscape Radiology Advisor Eliot L. Siegel, MD.
Image courtesy of Scribner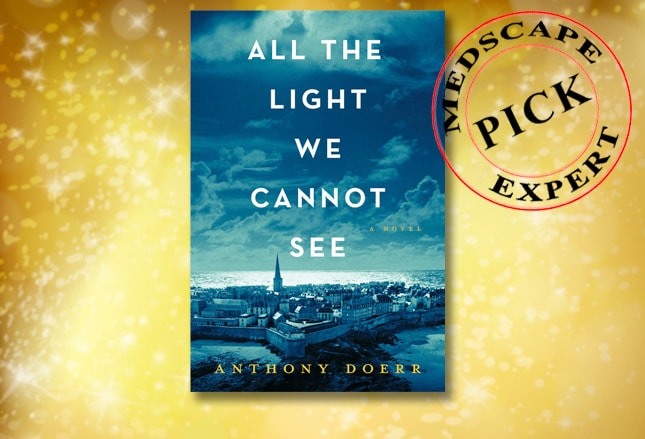 Capital in the Twenty-First Century
By Thomas Piketty and Arthur Goldhammer (translator)
Thomas Piketty relies on data collected from 20 countries to show that the modern economy has returned to the income disparities of the 19th century.
According to Medscape Family Medicine Advisor Robert W. Morrow, MD, the book "adds the weight of massive evidence to the discussion of rapidly rising economic inequality."
Image courtesy of Belknap Press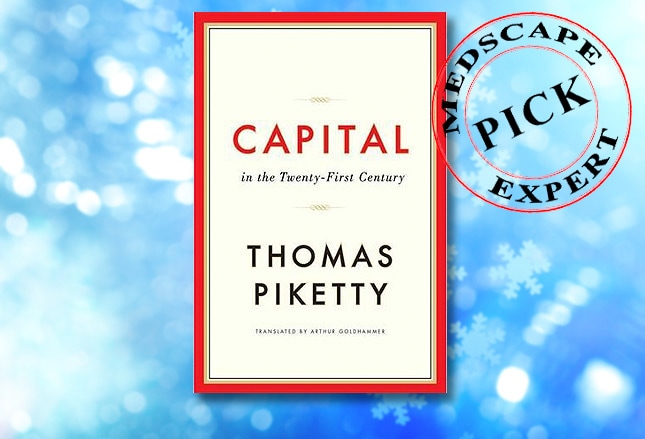 This Changes Everything: Capitalism vs The Climate
By Naomi Klein
Naomi Klein argues that the free economy will only make climate change worse but that a new approach to nature will transform broken economic and cultural priorities.
The book is another recommended read from Medscape Family Medicine Advisor Robert W. Morrow, MD, who says it raises the question of where doctors should stand on environmental issues. "A broad corollary of the rules of beneficence and the quality of healthcare is the concept of 'do no harm.' This concept extends not only to our patients, or even to our community, but to our society and the biosphere."
Image courtesy of Simon & Schuster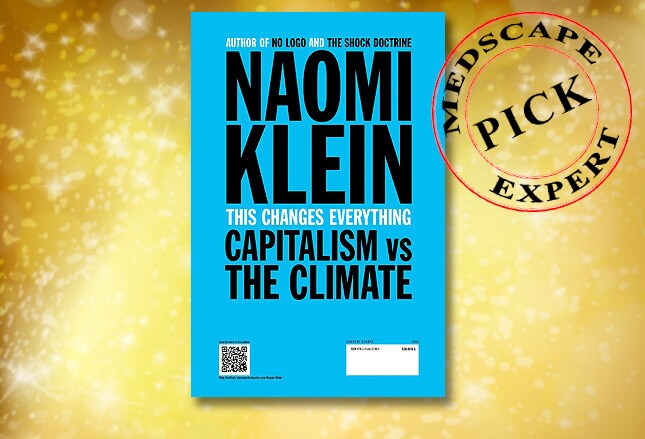 The Fantastic Laboratory of Dr. Weigl: How Two Brave Scientists Battled Typhus and Sabotaged the Nazis
By Arthur Allen
During World War II, as German soldiers on the Eastern front fell ill to typhus, Polish zoologist Rudolf Weigl, Jewish immunologist Ludwik Fleck, and others in their lab engaged in a sabotage campaign by sending illegal doses of the typhus vaccine into Polish ghettos while shipping the weakened serum to the Nazis.
Medscape Bioethics Advisor Art Caplan, PhD, describes it as a "remarkable story mixing public health, pioneering research, the ethics of 'volunteering' in wartime, resistance to the Nazis, and just plain fascinating science about an often-neglected disease."
Image courtesy of W.W. Norton & Company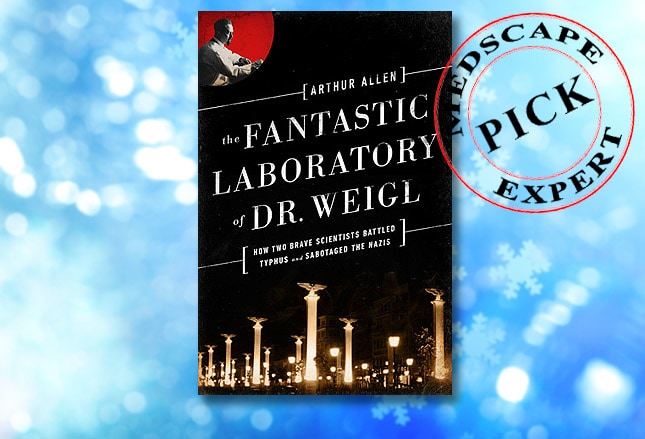 41: A Portrait of My Father
By George W. Bush
George W. Bush, the 43rd President of the United States, tells the story of his father, George H. W. Bush, the 41st President.
"It is an extraordinary description of the love of a son for his father," says Medscape HIV/AIDS Advisor John G. Bartlett, MD. "It is also an interesting inside story of important historical events and a fascinating family."
Image courtesy of Crown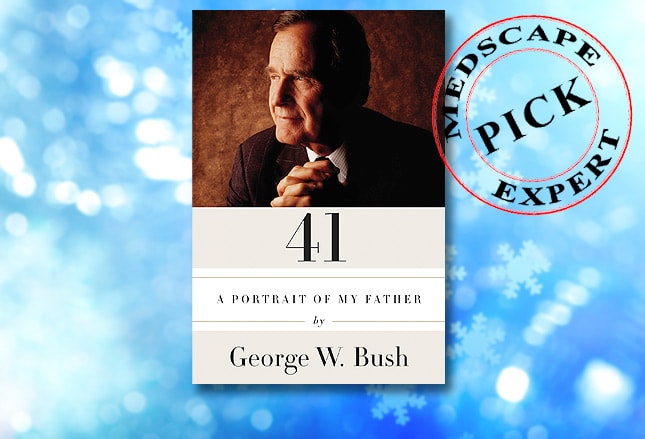 Hard Choices
By Hillary Rodham Clinton
Hillary Rodham Clinton describes the choices and challenges she faced during her 4 years as US Secretary of State.
Medscape Pediatrics Advisor Russell W. Steele, MD, calls it "an honest account of a remarkable and very ambitious woman who weighs her public and private lives, and triumphs and failures, in equal measure, as well as giving the reader a peek at the behind-the-scenes activities of the State Department. It is well written and timely for better understanding of the potential choices for our next president."
Image courtesy of Simon & Schuster
Creativity, Inc.: Overcoming the Unseen Forces That Stand in the Way of True Inspiration
By Ed Catmull and Amy Wallace
Ed Catmull, co-founder of Pixar Animation Studios, advises managers on how to build a culture of creativity within their organizations.
Medscape Radiology Advisor Elliot K. Fishman, MD, says the author does a great job at explaining "how the company has succeeded where so many others have failed. A book that is hard to put down without asking for more!"
Image courtesy of CreateSpace Independent Publishing Platform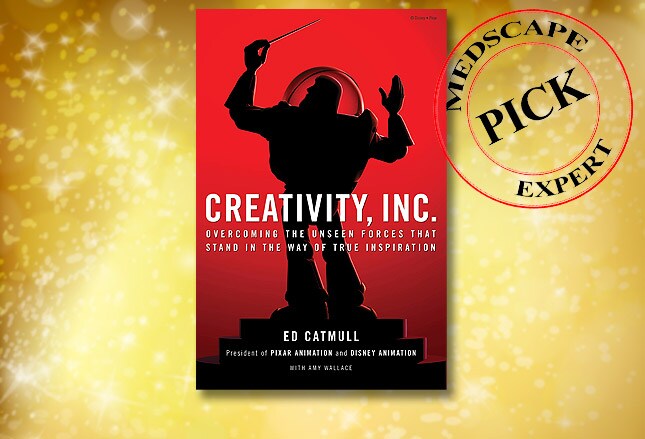 Killing Patton: The Strange Death of World War II's Most Audacious General
By Bill O'Reilly and Martin Dugard
Bill O'Reilly, anchor of The O'Reilly Factor, explores the events surrounding the mysterious death of World War II General George S. Patton, Jr.
"I generally skip over footnotes, but the ones in this book were valuable in exploring the history of WWII," says Medscape Orthopedics Advisor Carol Frey, MD. "The description of the battles and the 130th US Army General Hospital were of special interest to me, as my father received the Purple Heart in a battle around Climbach, a French town just outside the German border. I wanted to read more!"
Image courtesy of Henry Holt and Company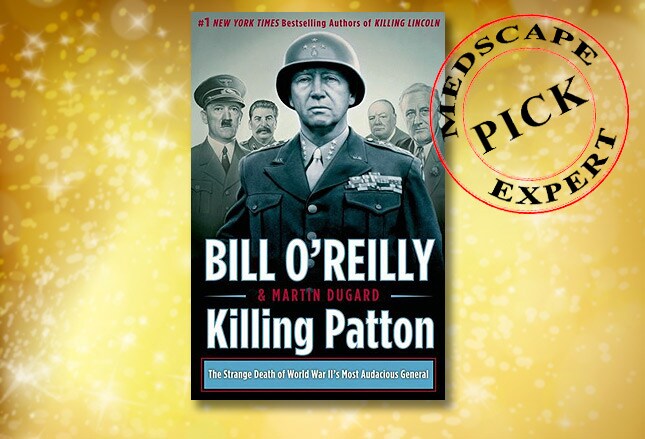 We Want to Hear From You
What is your favorite booked published in 2014? Tell us here.
Image from Dreamstime