Best and Worst Places to Practice 2014: Big Cities, Small Towns
Shelly Reese
May 14, 2014
Best and Worst Places to Practice 2014: Big Cities, Small Towns
Finding a best place to practice is all about locating a city or town where you can build a thriving practice while enjoying the quality of life to which you aspire. That means understanding what's most important to you and your family.
You can build a practice in a rural community better than you can in a place where there's a doctor on every corner, and there's often an inverse relationship between the cost of living in a city and the base salaries offered there. Finding the right spot is about understanding your priorities: What are the "must-haves," and where are you willing to compromise?
Medscape's third annual "Best Places" list is a smorgasbord of big cities and small towns across the United States where doctors can find the lifestyle, practice conditions, climate, and amenities to meet their individual needs.
"There is no one 'best place,' but there are some diamonds in the rough that you may not have heard of," says Peter Cebulka, Director of Recruiting Development for Merritt Hawkins, a physician recruiting firm.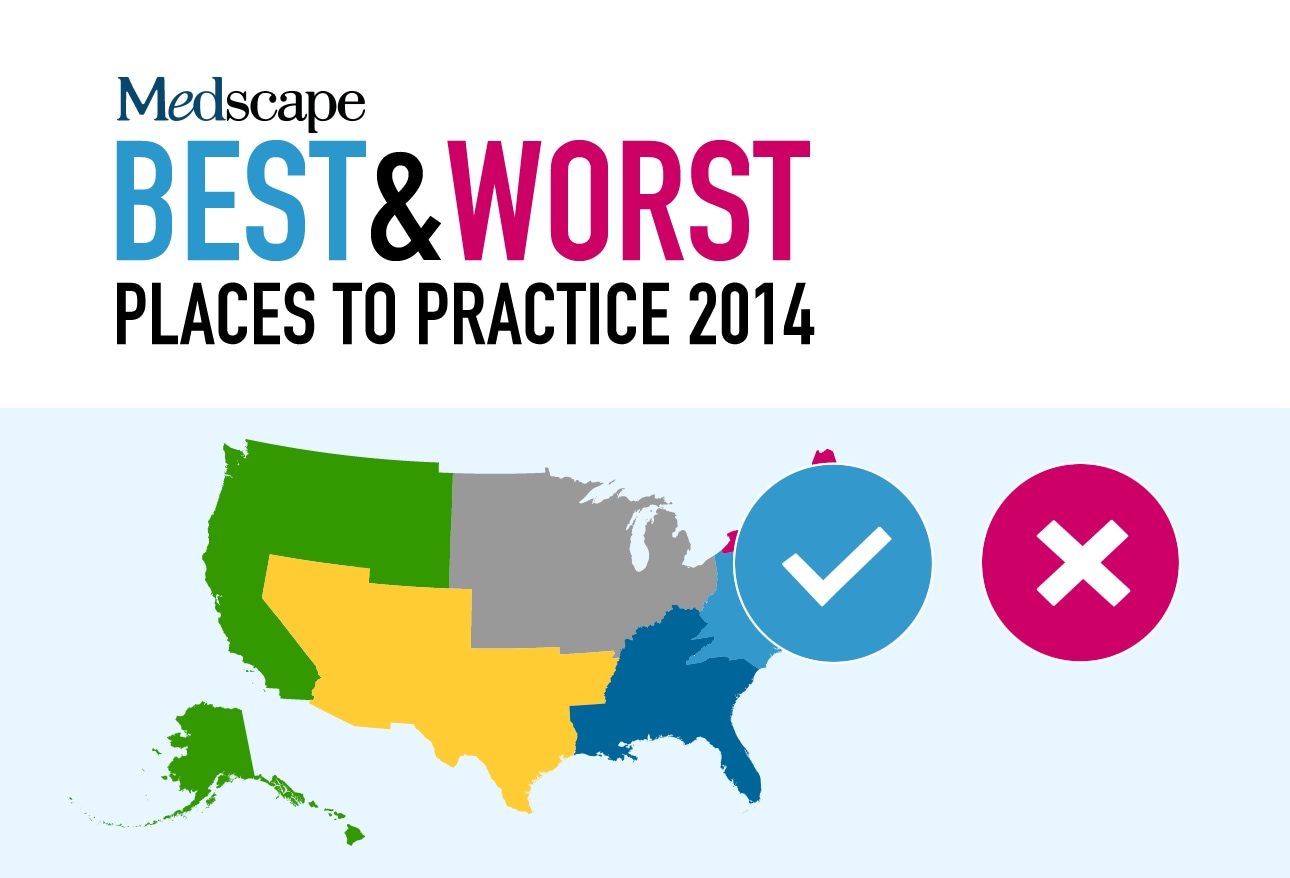 Methodology
Understanding that individuals prefer different regions, we divided the states into 6 geographic areas. We considered state-level data, such as tax burden data from the Tax Foundation, malpractice claims information from the Diederich Group, and medical board disciplinary actions from the Federation of State Medical Boards, to broadly assess practice conditions in the various states. We then asked doctors and recruiters to help us identify cities (population ≥ 100,000) and towns (population < 100,000) within some of the most favorable states that offered the best opportunities for physicians. We likewise asked them to identify cities in each region where practice conditions may be more challenging.
We used market-specific data from the US Census Bureau, Coldwell Banker Real Estate, Sperling's Best Places, Bureau of Labor Statistics, and numerous other sources to assess economics, demographics, quality of life, and housing costs to validate those selections.
In all slides, unless otherwise noted, the population data are from 2012; average home price is the list price for a 4-bedroom, 2-bathroom home; and the state/local tax burden is for the full year of 2011.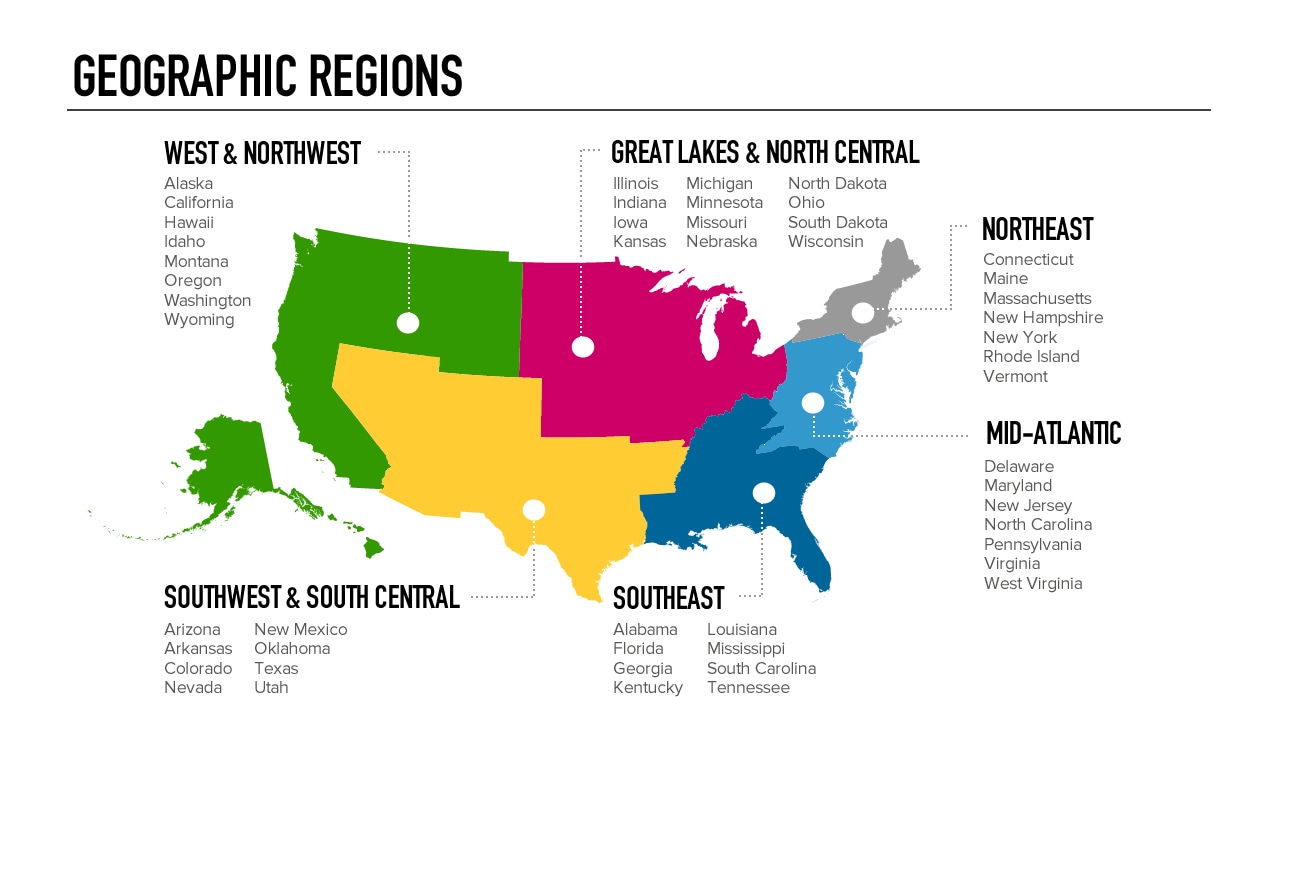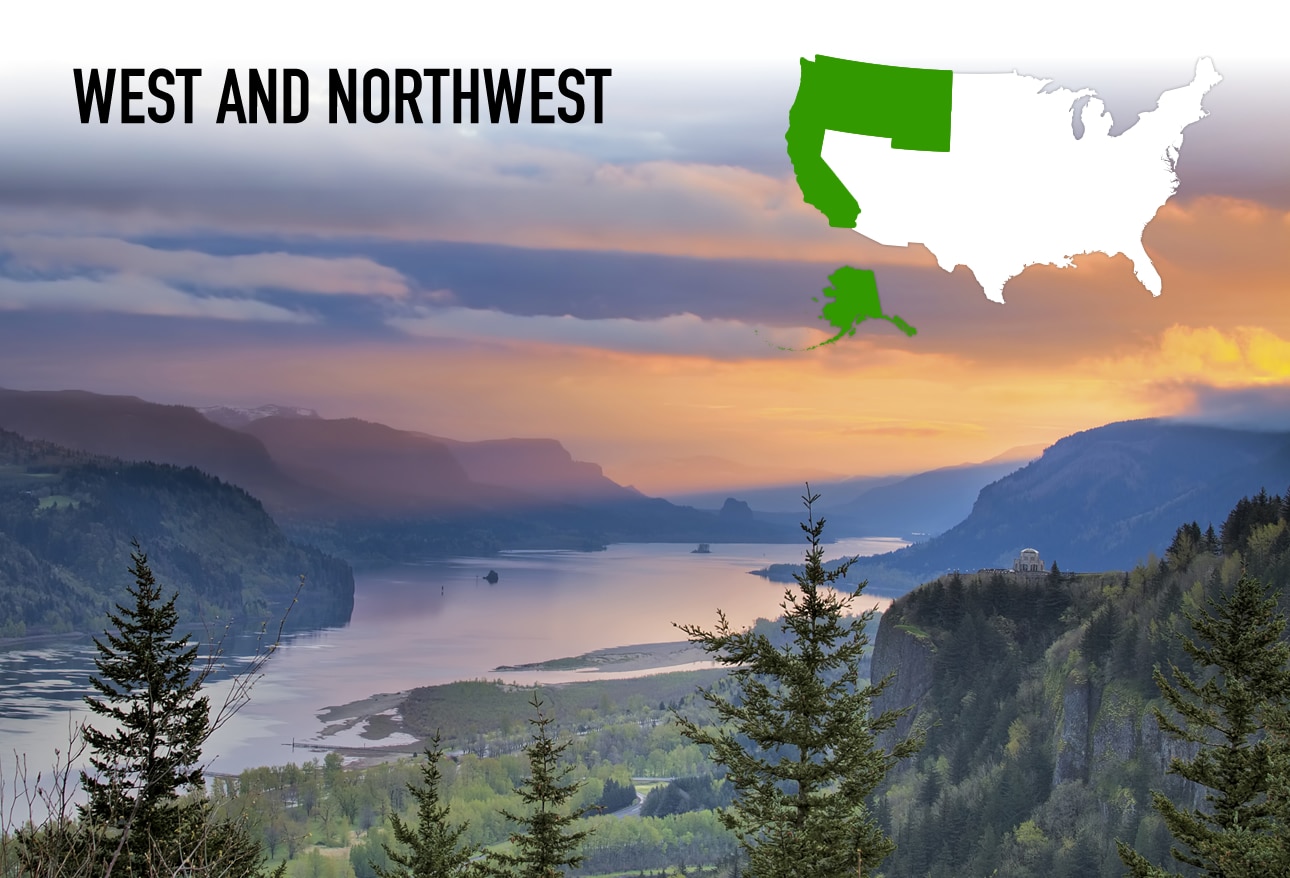 West and Northwest
Big City: Tri-Cities, Washington
Situated on the Columbia River, the Tri-Cities -- Kennewick, Pasco, and Richland -- are the agricultural and technological hubs of Southeastern Washington. Although the proximity to the Hanford nuclear weapons site may give pause to some would-be re-locators, site cleanup and scientific research and development activities at the Department of Energy's Pacific Northwest National Laboratory power the region's economy. Richland placed number 2 on Kiplinger's list of 10 great cities in which to raise children. Southeastern Washington offers high reimbursement rates, several hospitals, a stable housing market, and a low crime rate.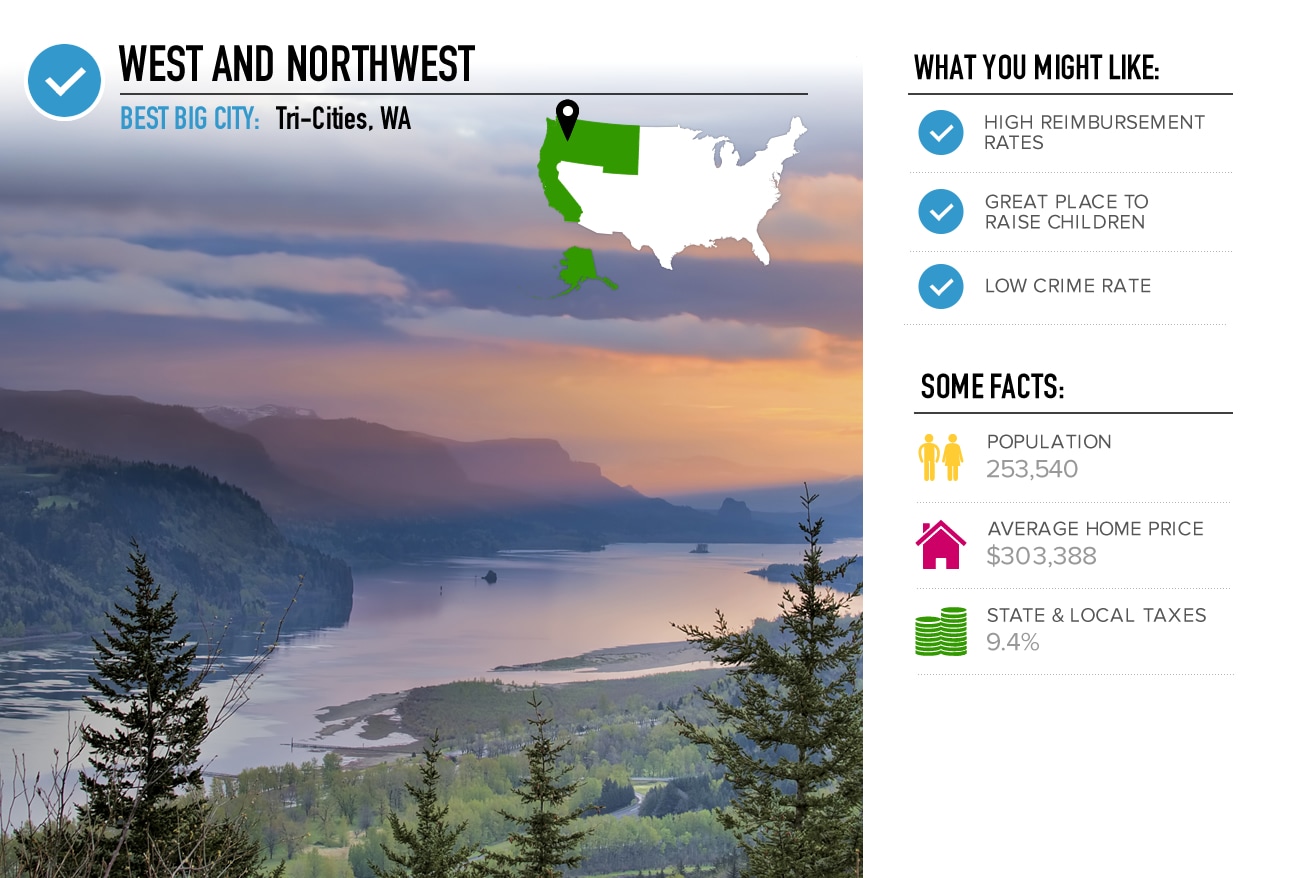 West and Northwest
Small Town: Douglas, Wyoming
The West is sprinkled with idyllic resort towns where physicians seeking natural beauty and outdoor recreation can hang their shingle. But resort towns are particularly susceptible to the slings and arrows of economic fortune. Situated on the North Platte River about 45 minutes from Casper, tiny Douglas doesn't have resort town flash, but it offers plenty for the outdoor enthusiast. The mining industry anchors Douglas' diversified economy. Unemployment is just 4.7%, and projected job growth is expected to outpace the nation's. Ranked one of the top 100 critical access hospitals in the United States, Douglas' Memorial Hospital is surprisingly well equipped for a small-town hospital and features a da Vinci robotic surgical system. Bloomberg Wealth Manager Magazine ranks Wyoming the most "wealth-friendly" state in the nation, but the state's medical board ranks number 1 in the nation for serious disciplinary actions against doctors.
*Data for Douglas were unavailable. The average listing price quoted is for Casper, Wyoming.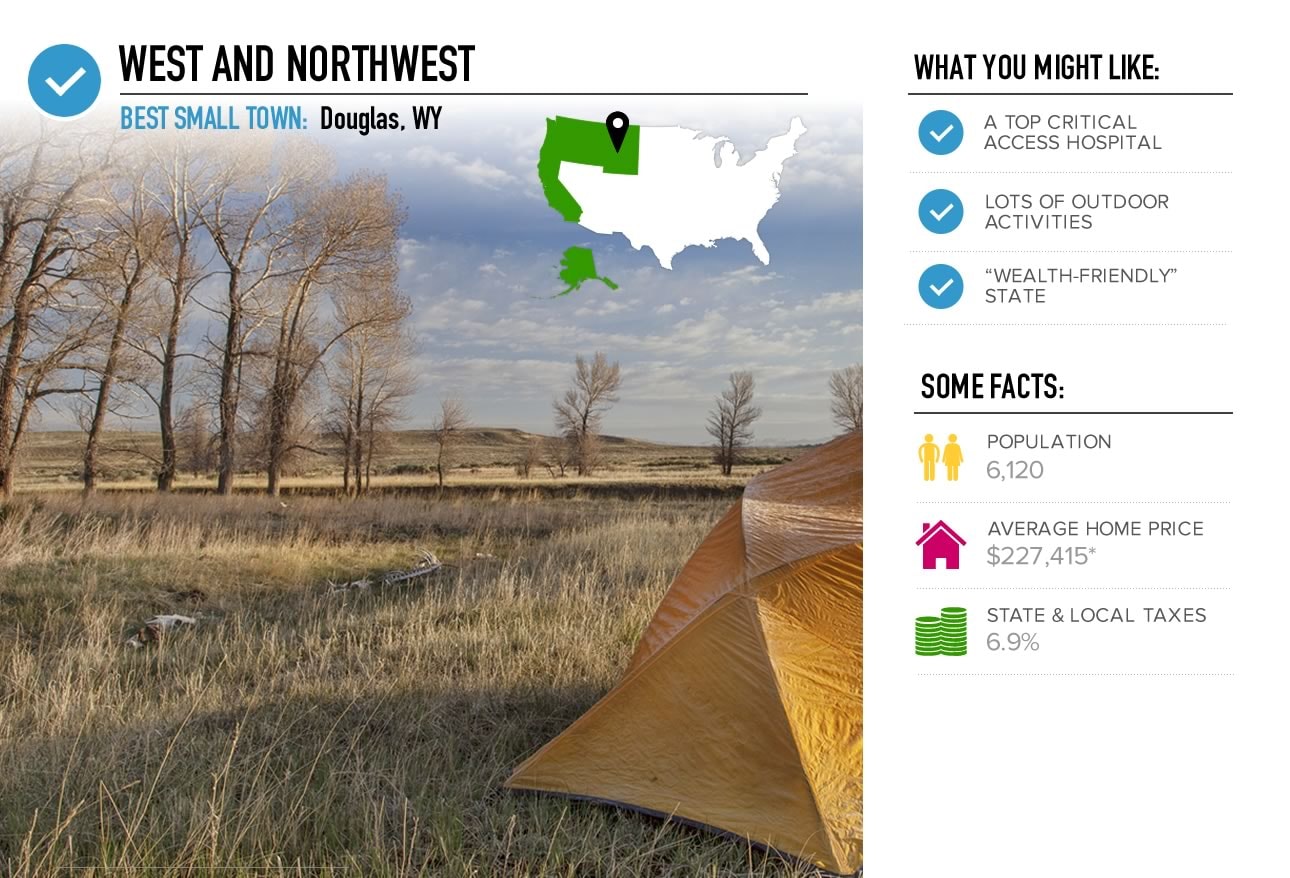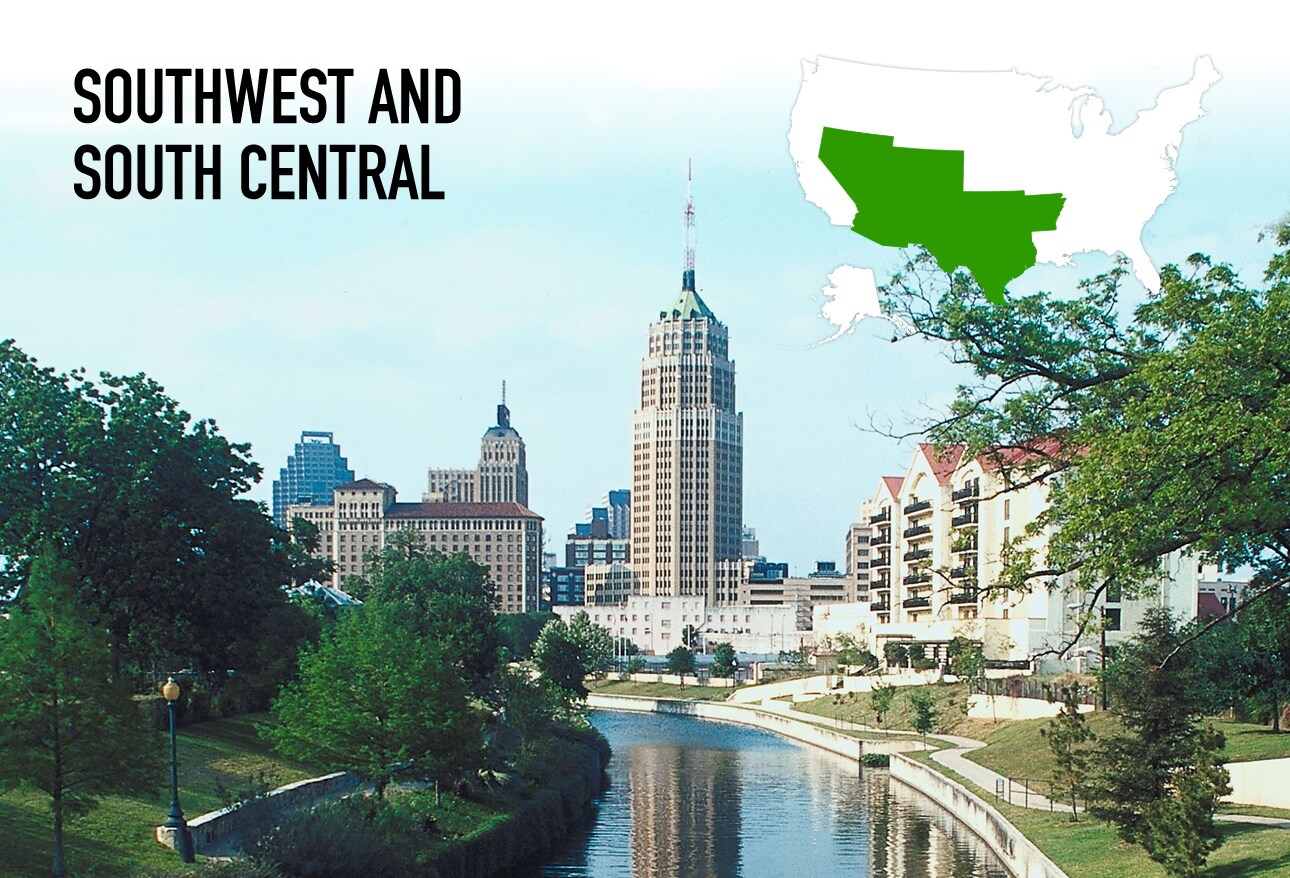 Southwest and South Central
Big City: San Antonio, Texas
Texas is a prime destination for doctors these days. Low taxes and tort reform account for much of the state's draw, but Texas also boasts a low cost of living, numerous urban centers, and a strong economy. San Antonio has a lower cost of living than rival Texas cities. What's more, because its growth has been more gradual than that of super-hot Austin, it hasn't encountered some of Austin's growth problems, such as snarly traffic. San Antonio is home to Brooke Army Medical Center.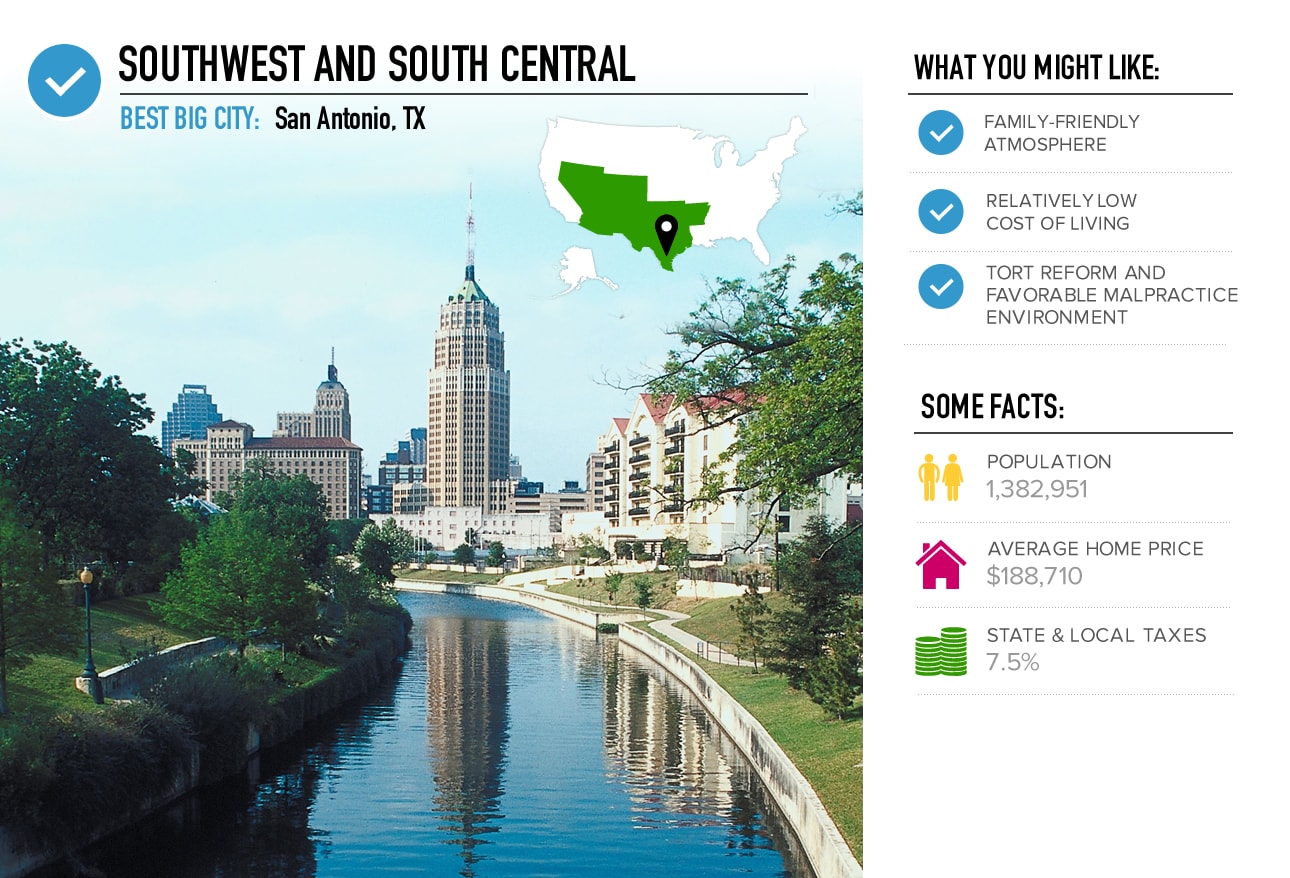 Southwest and South Central
Small Town: Tyler, Texas
Home to Trinity Mother Frances, East Texas Medical Center, the University of Texas Health Science Center, and the Texas Spine and Joint Hospital, Tyler is a regional hub for healthcare in Northeast Texas. Although healthcare is the biggest industry in the city, accounting for more than 25,000 jobs, the oil and gas industry is also a major contributor to the local economy. Four local colleges have a collective enrollment of more than 18,000 students. Tyler has one of the lowest municipal property tax rates in the state. If you have a preconceived notion that Texas means dry and arid, lush Tyler -- nicknamed the Rose Capital of the World -- may surprise you.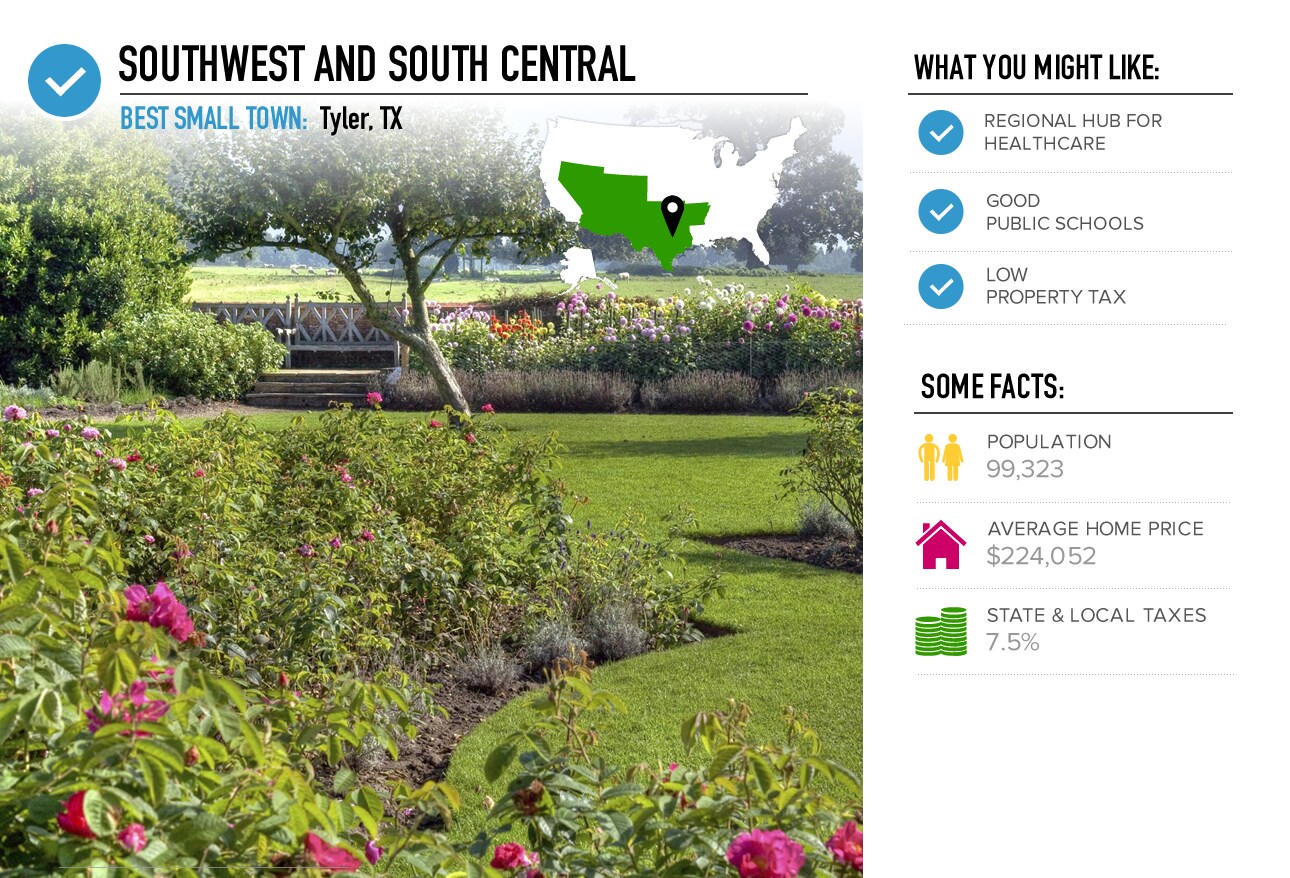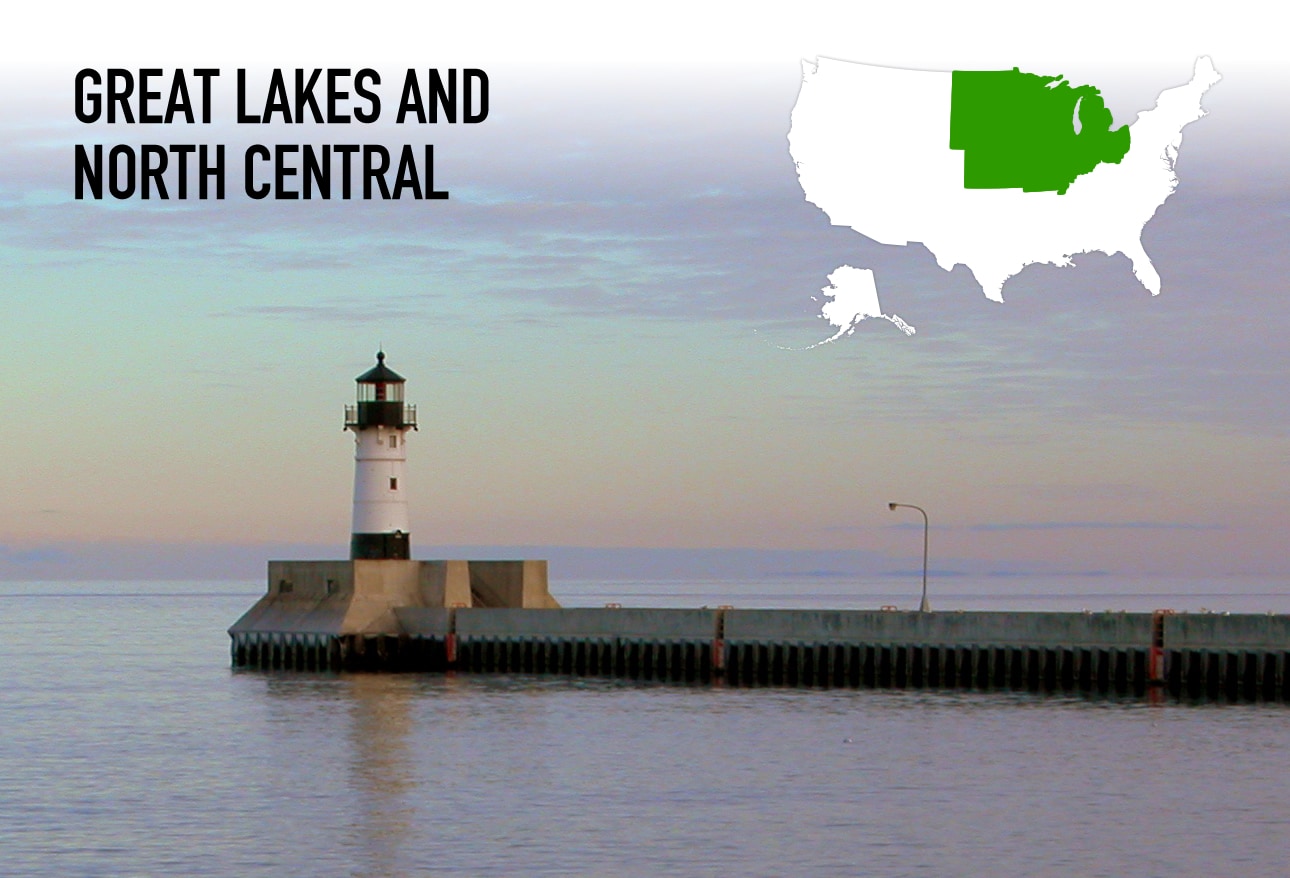 Great Lakes and North Central
Big City: Indianapolis, Indiana
Indy has more going for it than auto racing. On a state level, Indiana has the seventh lowest cost of living in the nation, and per capita malpractice claims last year were just $4.18. Healthcare is a huge component of the Indianapolis economy. The city is home to pharmaceutical manufacturer Eli Lilly and insurance giant WellPoint. Indiana University Medical Center is affiliated with the second-largest medical school in the country and is a hub for research. Indiana loves its professional and collegiate sports teams, and the American College of Sports Medicine is likewise based in Indianapolis.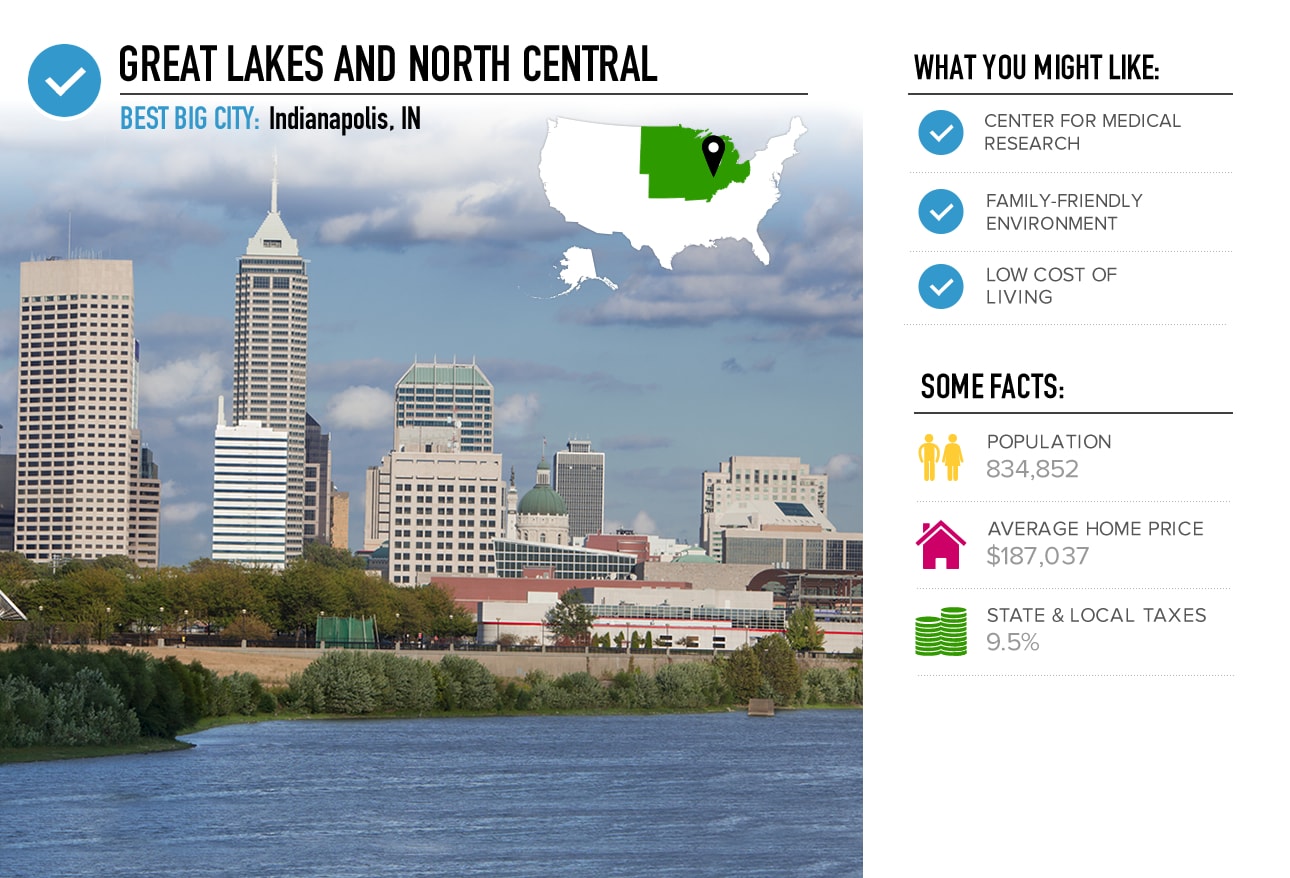 Great Lakes and North Central
Small Town: Duluth, Minnesota
Duluth was named the worst city for recruiting physicians and surgeons last year by Wanted Analytics, largely because it has a shortage of physicians. What's it doing on our list? Duluth's low physician density means that physicians can command higher salaries than in saturated markets, says Merritt Hawkins recruiter Troy Fowler. Because they're practicing in a mini-metro area in a remote location, physicians in Duluth can practice to the full extent of their training but still have access to a full range of medical resources, including a level II trauma center, a vascular institute, a regional neuroscience center, and a state university. Taxes are high in Minnesota, but you get something for your money: The state has the highest high-school graduation rate in the country. Yes, Duluth winters are brutal, but the city's airport offers direct flights to Florida.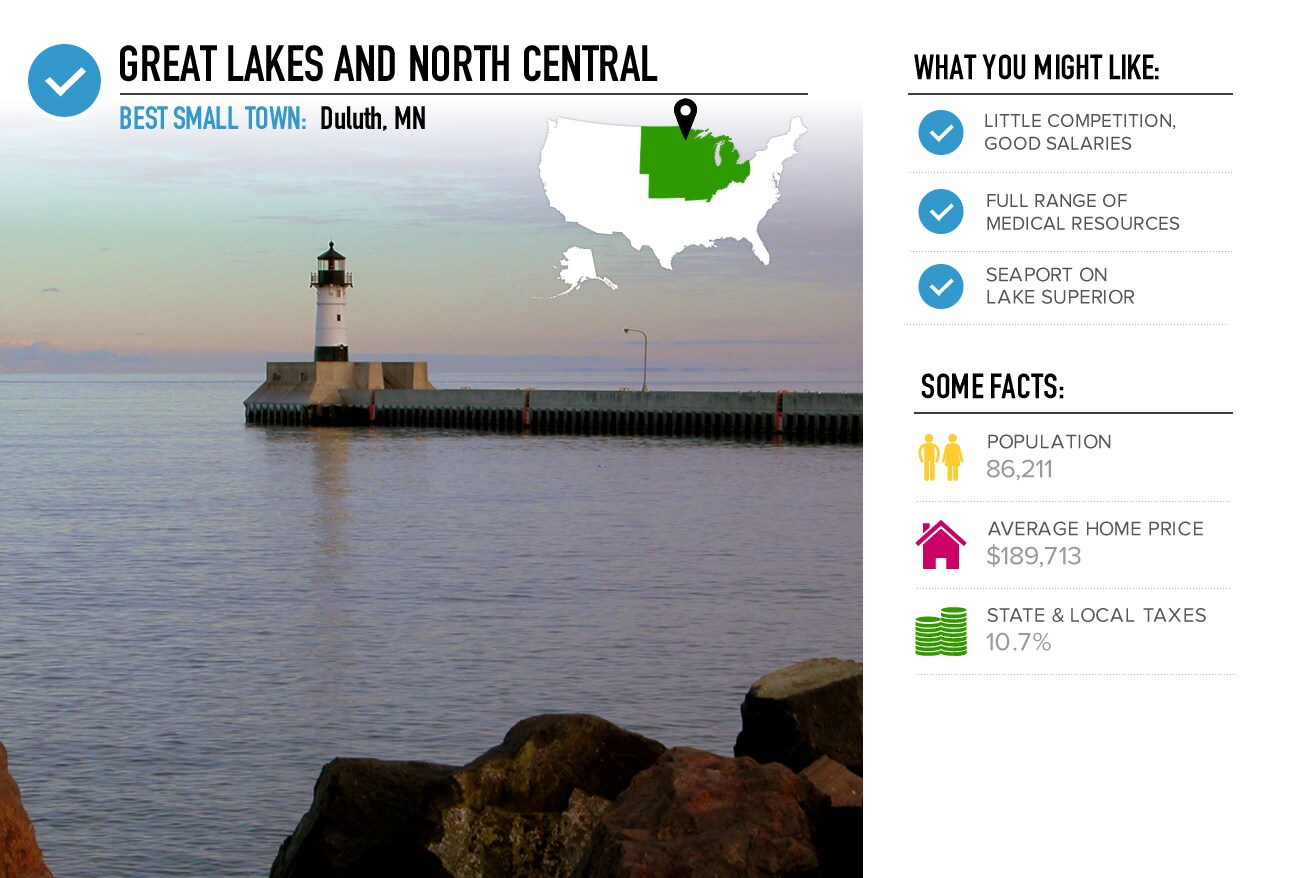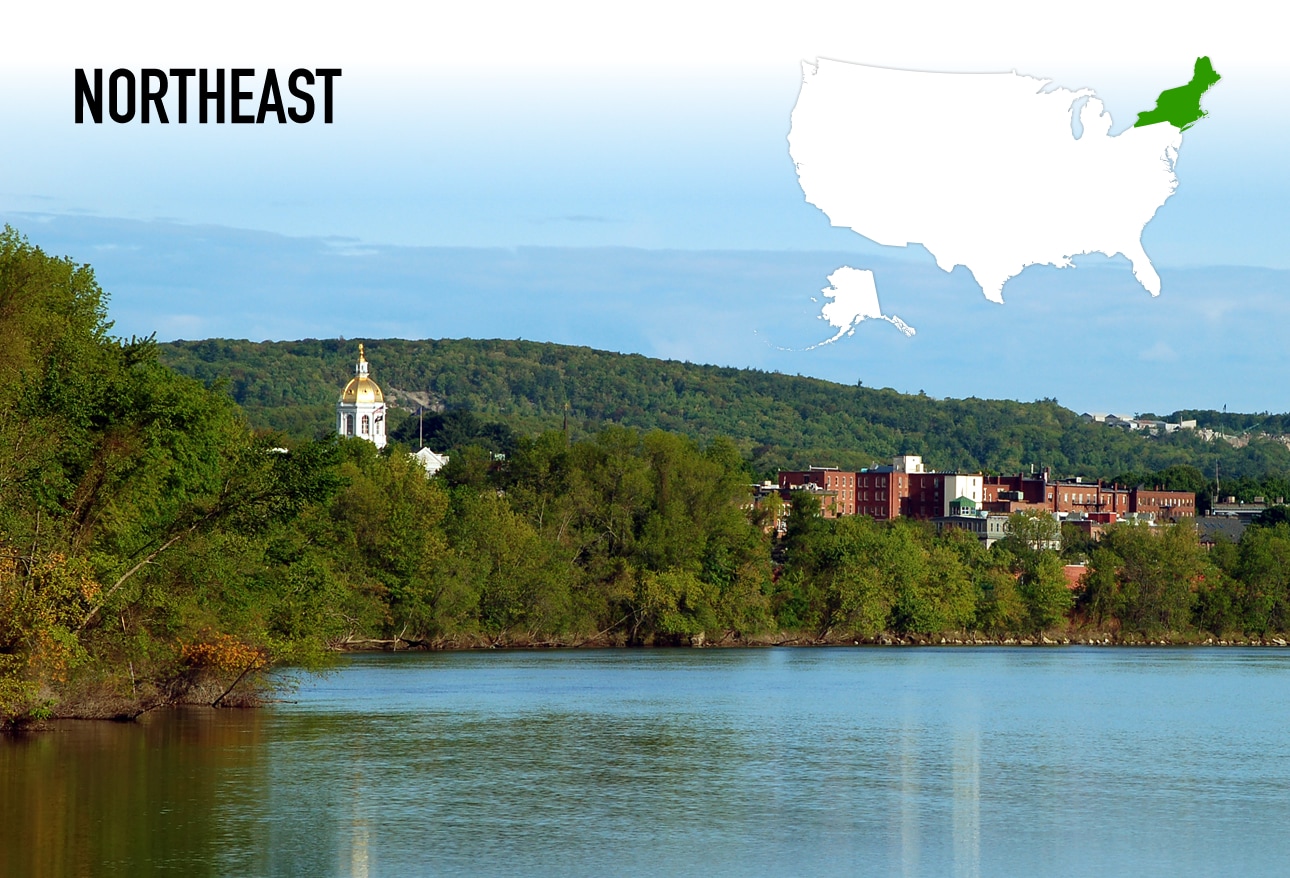 Northeast
Big City: Boston, Massachusetts
Boston already has plenty of doctors, and some claim that it's expensive and laid out like a plate of spaghetti. Despite that, it's still a great place to practice medicine. With medical and dental schools at Tufts, Harvard, and Boston universities and healthcare magnets such as Mass General, Brigham and Women's, and Beth Israel, it's no wonder that there's a doctor on every corner. But Boston has more going for it than great medical facilities. With thriving high-tech, finance, and professional services industries, its unemployment rate is below the national average. Cultural attractions abound, and Boston has easy access to both beaches and mountains.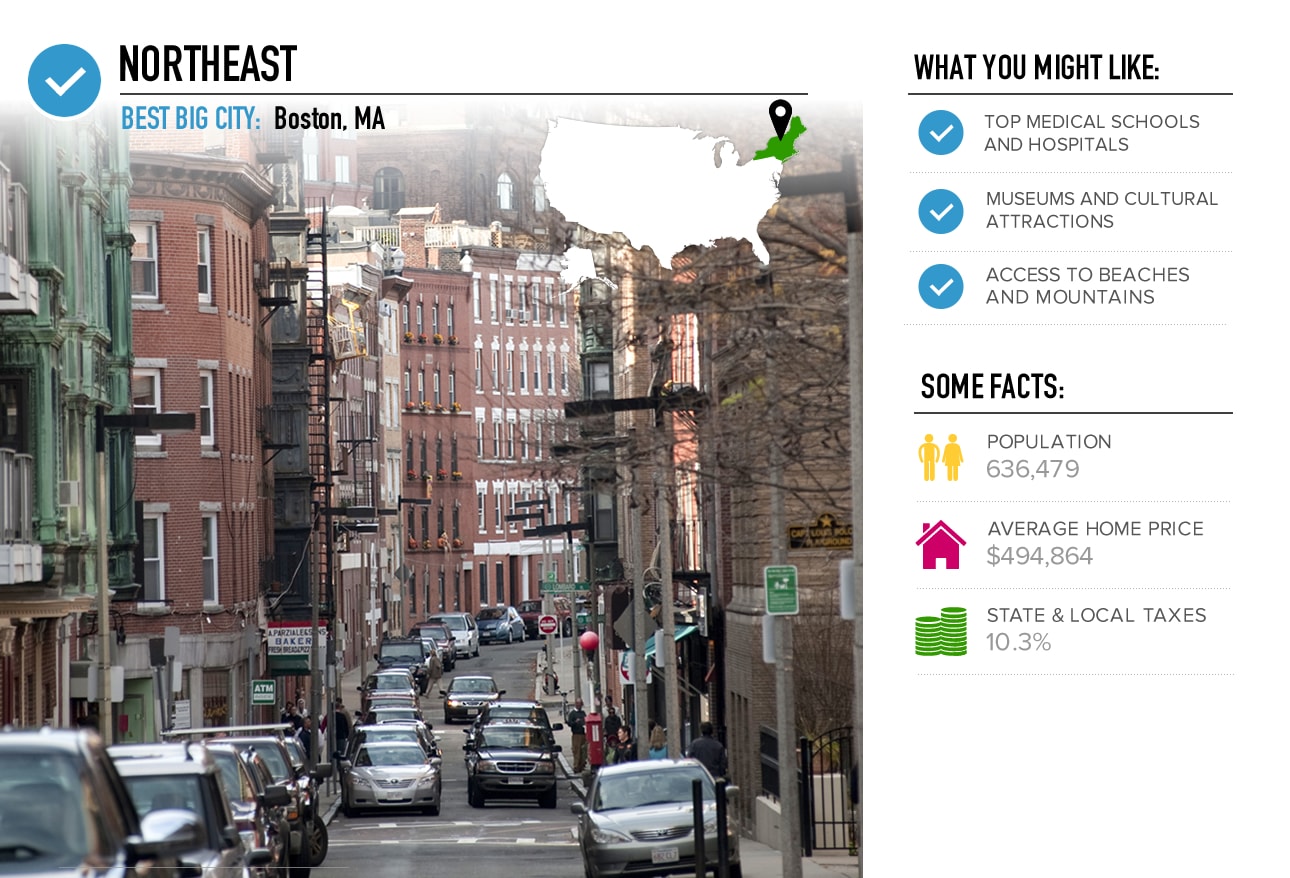 Northeast
Small Town: Merrimack, New Hampshire
Because New Hampshire's southeastern counties are economically linked to Boston, they are more densely populated and the population is younger, more educated, and has a higher per capita income than in the northern part of the state. Southern New Hampshire is speckled with tiny towns (eg, Peterborough, Hooksett, and Londonderry) and small cities (eg, Concord, Nashua, and Manchester) that have the benefits of Boston's proximity as well as their own local characters and economies. Last year, Merrimack -- an easy commute to health centers in Manchester, Nashua, and Concord, and 1 hour north of Boston's medical hub -- made number 23 on CNNMoney's "Best Places to Live" list. New Hampshire has the lowest overall tax burden in the region and the second-lowest amount of malpractice claims paid per capita.
*List price for a house was unavailable for Merrimack, so information from nearby Manchester was substituted.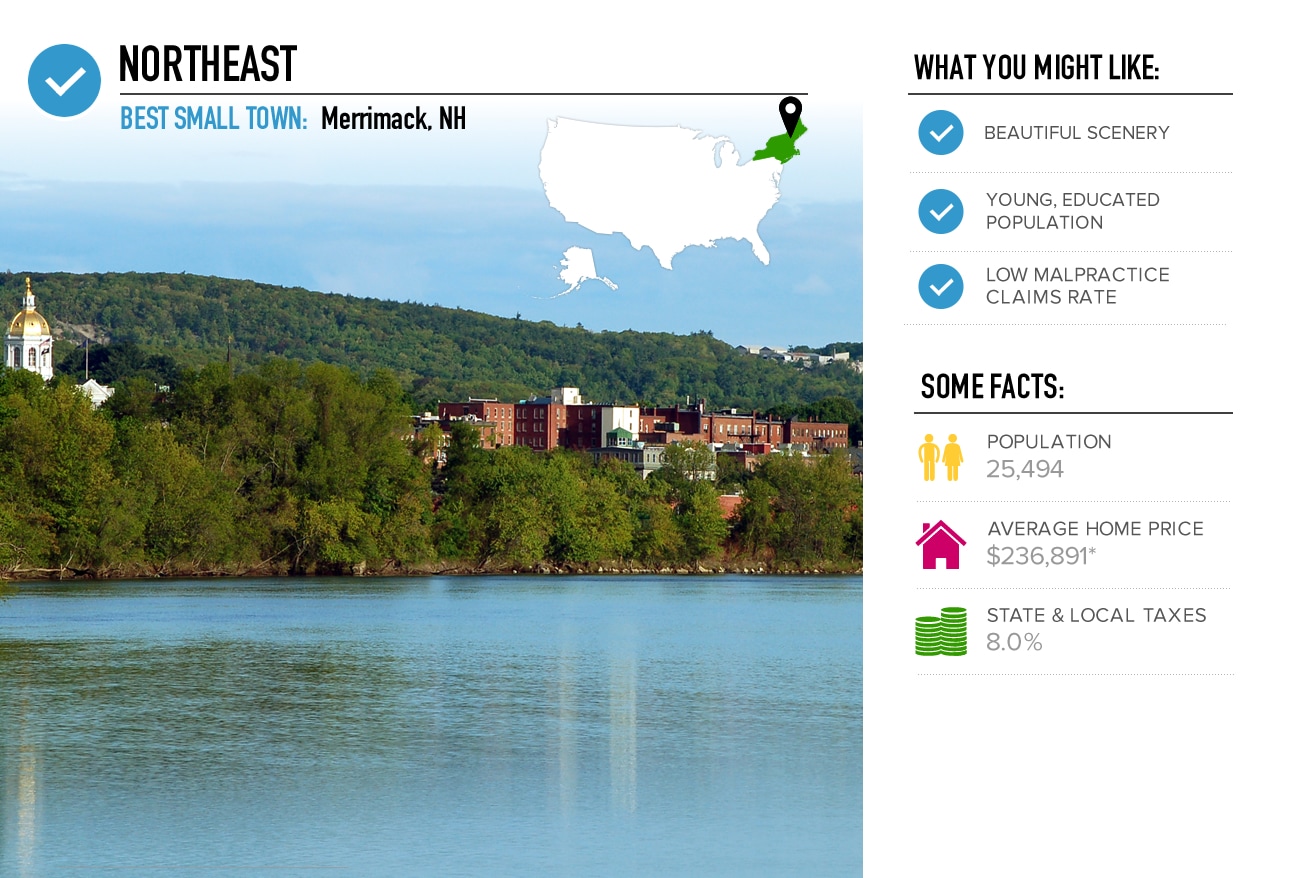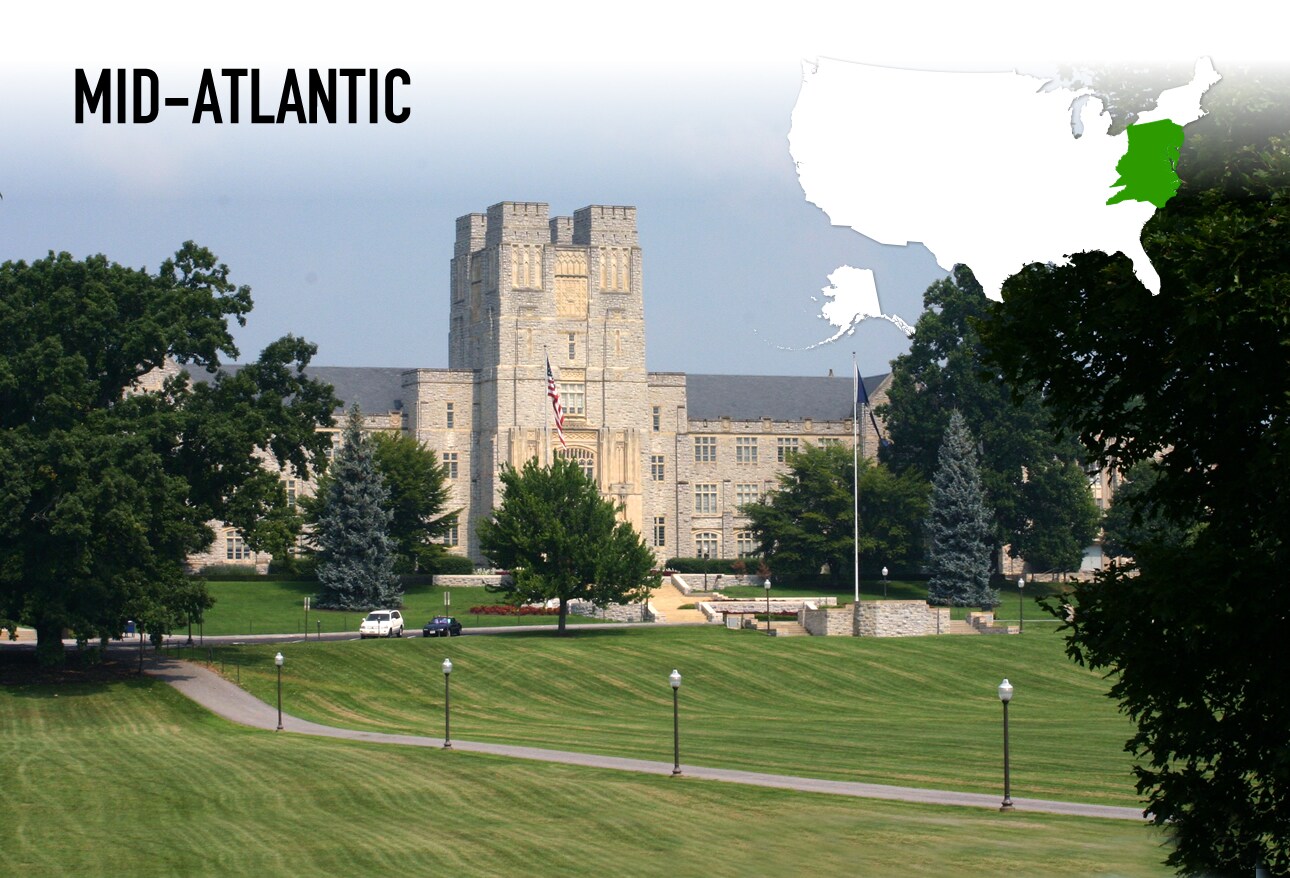 Mid-Atlantic
Big City: Raleigh, North Carolina
North Carolina has the lowest cost of living of any of the Mid-Atlantic states and the lowest amount of malpractice claims paid per capita -- just $4.51 last year. Payouts per capita were more than 5 times higher in New Jersey and Pennsylvania. The Research Triangle region is scenic and has a thriving economy driven largely by technology and healthcare. Given the proximity of pharmaceutical, nursing, and medical schools at the University of North Carolina and Duke University, physician density in the region is high. Still, the area is growing: Forbes ranks Raleigh the third best metro area for business and careers. Areas such as Raleigh "are well-known places to doctors, and they're well known for a reason," notes Steve Marsh, a managing partner for The Medicus Firm. For singles out there, Sperling's ranks Raleigh/Durham the fourth best city for dating.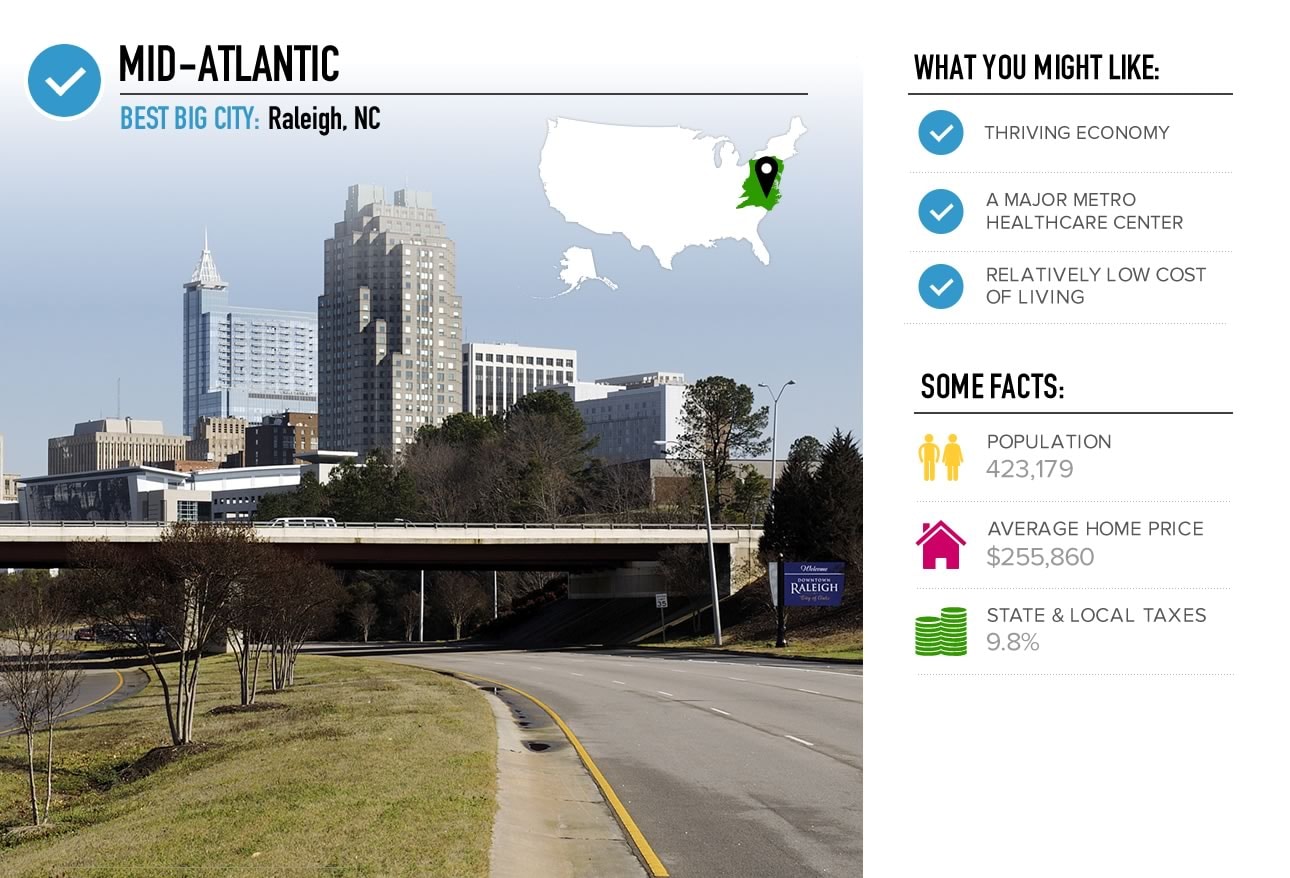 Mid-Atlantic
Small Town: Blacksburg, Virginia
Home to Virginia Tech, Blacksburg has made a name for itself. In 2012, Businessweek named it a "Best Place in the U.S. to Raise Kids," citing excellent schools, affordable living, and a low crime rate. Southern Living dubbed it one of the best college towns in the South, and Sperling's Best Places ranks it eighth on its list of Emerging Metro Areas. Roanoke, which has an airport, is about 45 minutes away. Blacksburg's population is young -- roughly one half are students -- and one third of the town's households have children.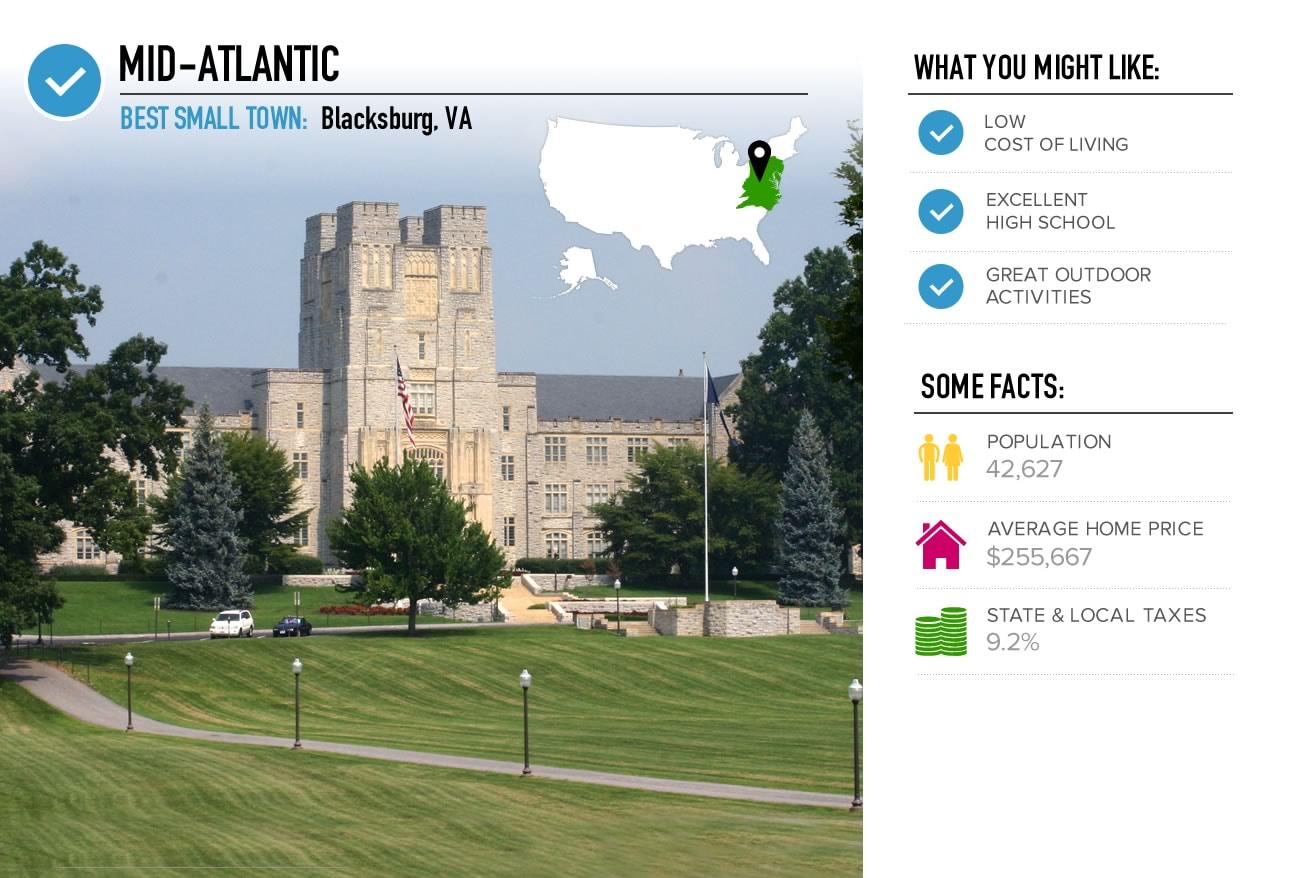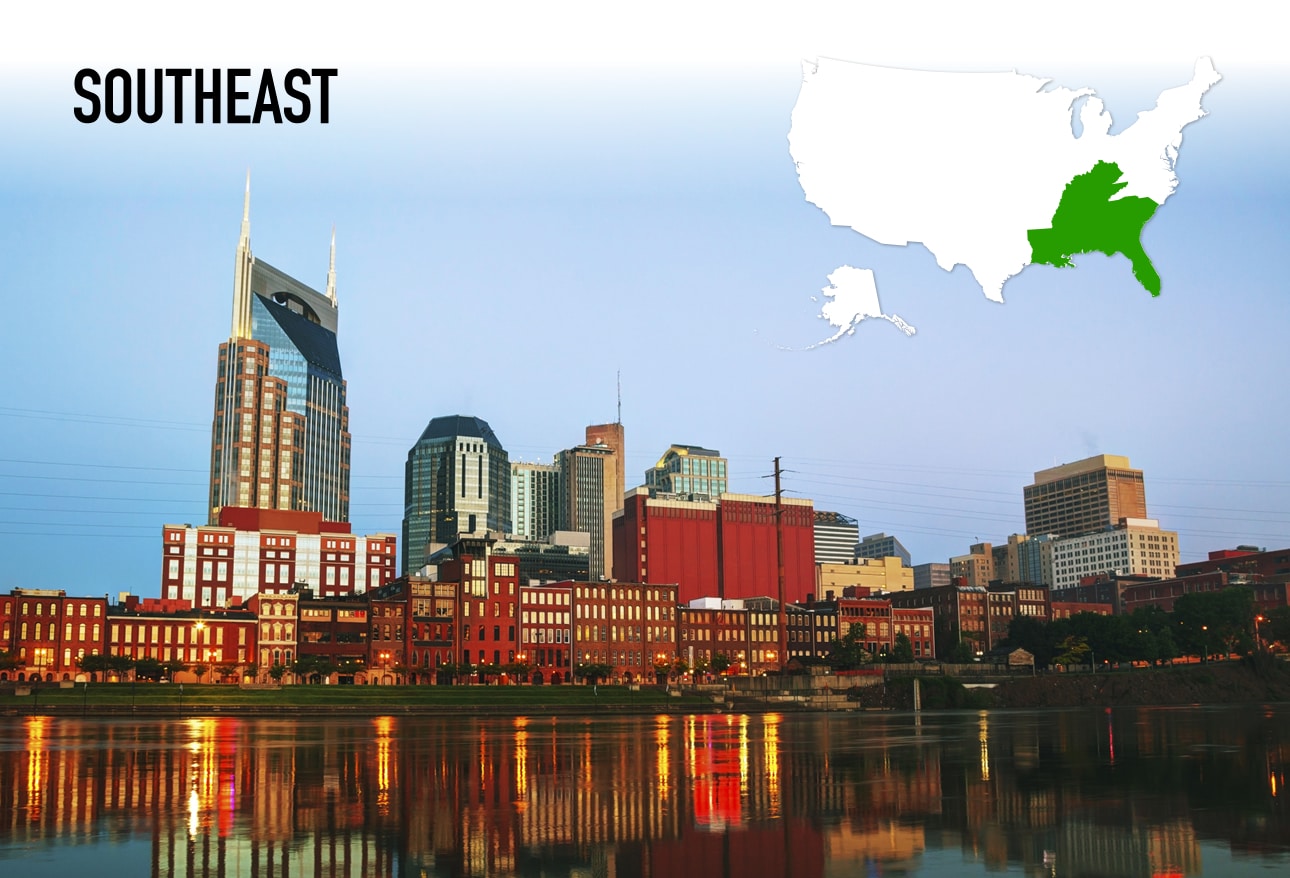 Southeast
Big City: Nashville, Tennessee
Nashville has exploded in recent years, and a lot of those newcomers are doctors. Although the market is fairly saturated, there are still opportunities for physicians given the city's continued growth. Healthcare institutions, including Vanderbilt University and Baptist hospitals, aren't Nashville's only economic catalysts. Forbes ranks Nashville the fifth best metro area for business and careers, on the basis of cost of doing business, job growth, education, and population. Doctors who'd rather bypass Nashville's stiff competition and traffic may want to consider Memphis as an alternative.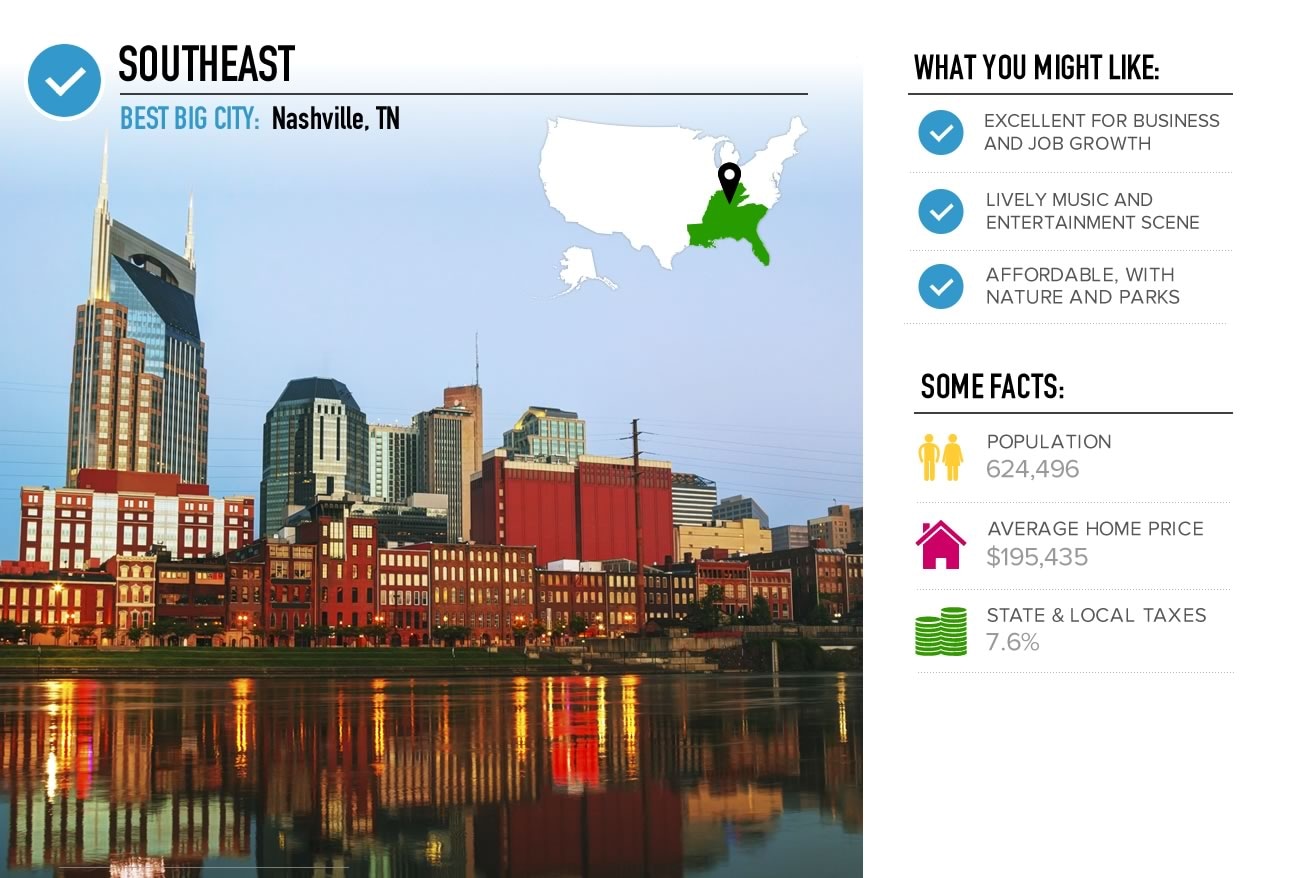 Southeast
Small Town: LaGrange, Georgia
Beautiful and temperate, LaGrange has a lot to offer. Its cost of living is almost 9% lower than that of Atlanta, which is located just 1 hour north. USA Today called LaGrange High School the best high school in Georgia and one of the best in the nation, and Long Cane Elementary School was named a 2010 Georgia School of Excellence. Recreation includes easy access to West Point Lake, which offers nearly 27,000 acres of bass and game fishing, boating, and camping. The county has a solid manufacturing base, anchored by a Kia Motors plant. Residents have the benefit of a small town but can access all of the amenities of Atlanta.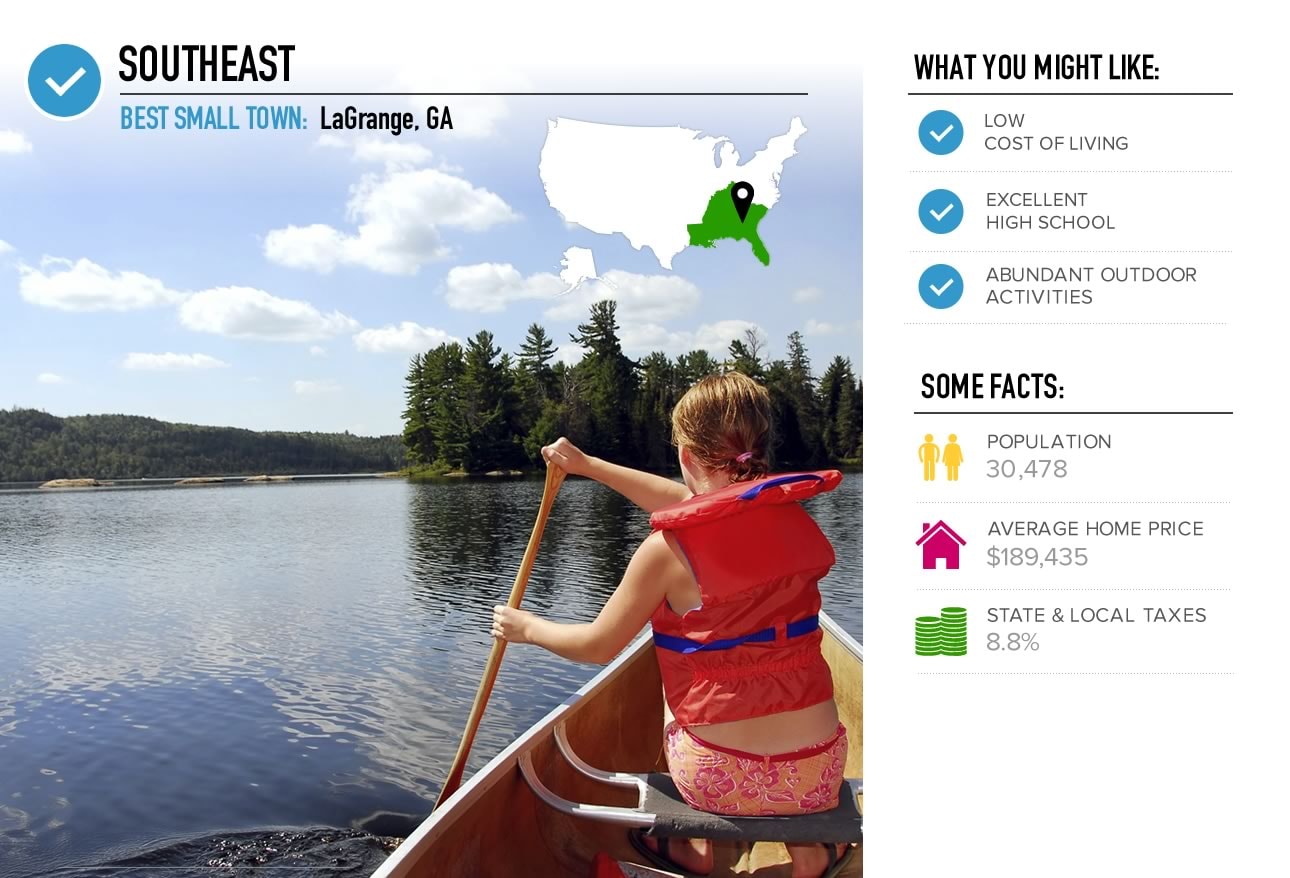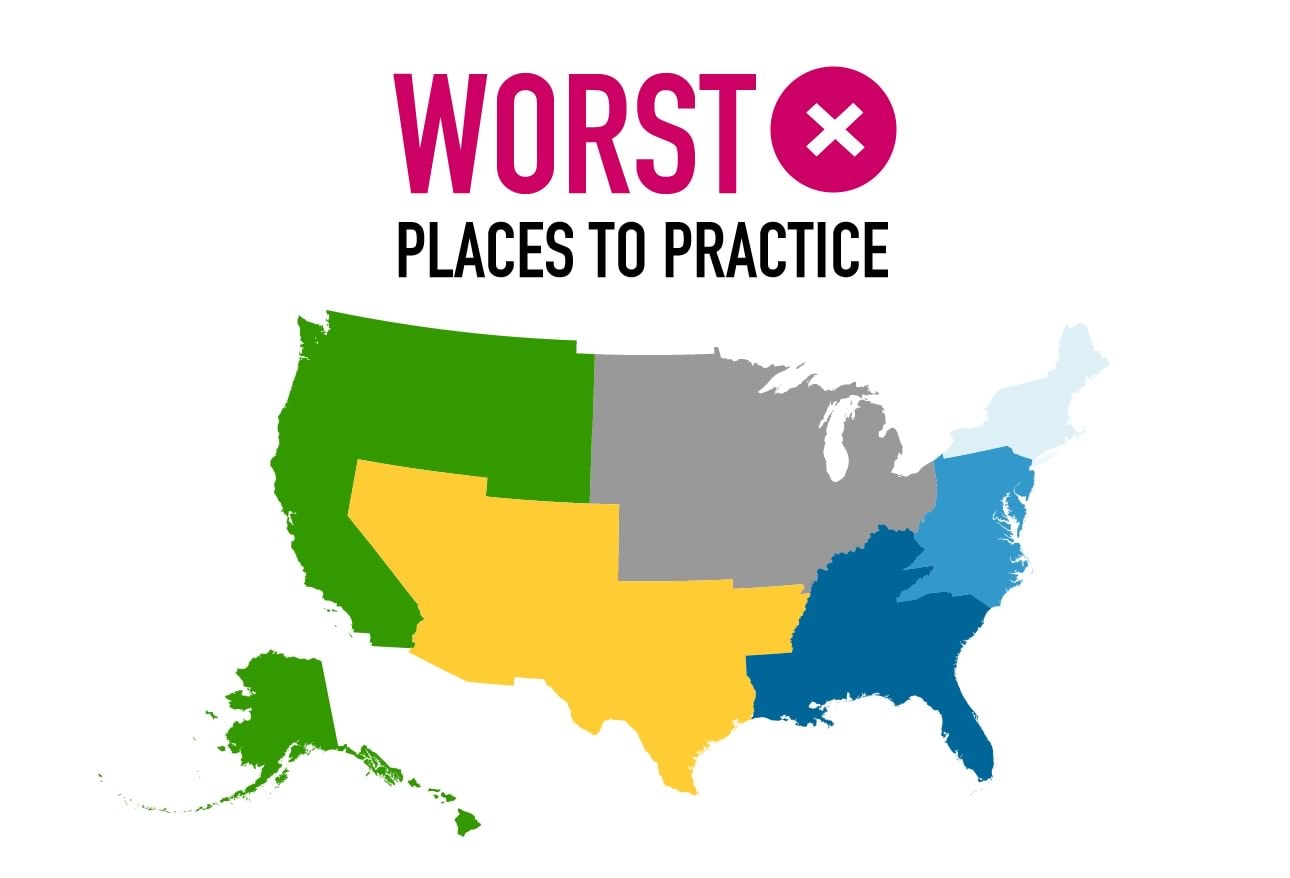 West and Northwest
Los Angeles, California
With roughly 10 million people living in the county, greater Los Angeles is the most densely populated area in the country, and its traffic problems are infamous. Historically, that has made healthcare delivery in Los Angeles extremely fragmented: Residents tend to seek care close to home. With healthcare reform, systems are working to create more integration, and that has resulted in intense market consolidation. Los Angeles offers sunny skies and some of the most advanced healthcare facilities in the world, but those perks come with a price tag. Southern California reimbursement rates are low, and state and local taxes are extremely high. Doctors in Los Angeles are likely to earn less than their peers in less populous markets while paying substantially more for housing. Los Angeles County's seasonally adjusted unemployment rate in February was 8.7%, compared with a national rate of 6.7% for the same period.
*2013 estimate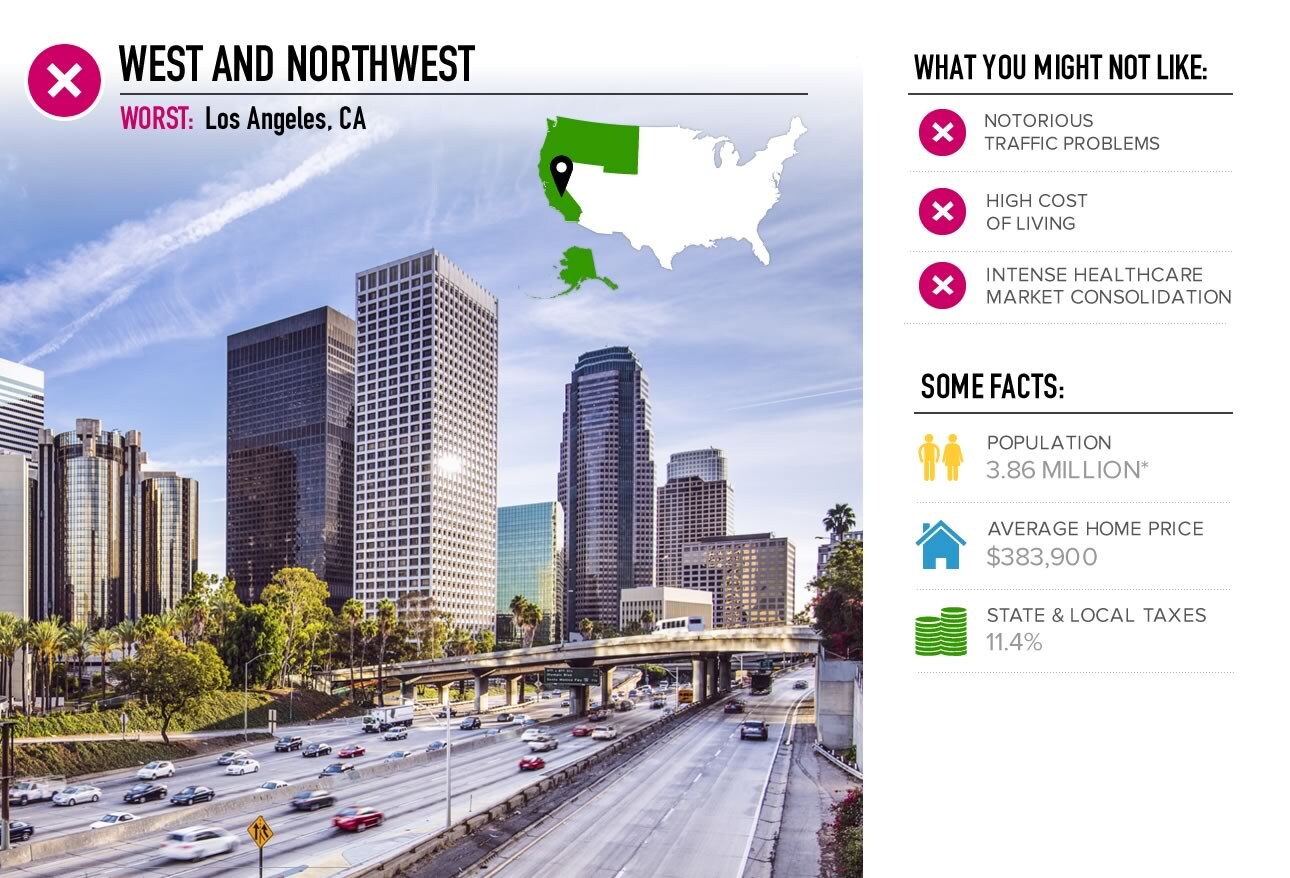 Southwest and South Central
Albuquerque, New Mexico
Breaking Bad cast a less-than-flattering spotlight on Albuquerque. The fictional TV series depicted some of the city's real-life problems: drought, violence, poverty, and a crime rate well above the national average. The State Integrity Investigation gives New Mexico a grade of D- on its Corruption Risk Report Card. From a physician's perspective, compensation in Albuquerque is generally lower than in other parts of the region, and the state has an above-average HMO penetration rate.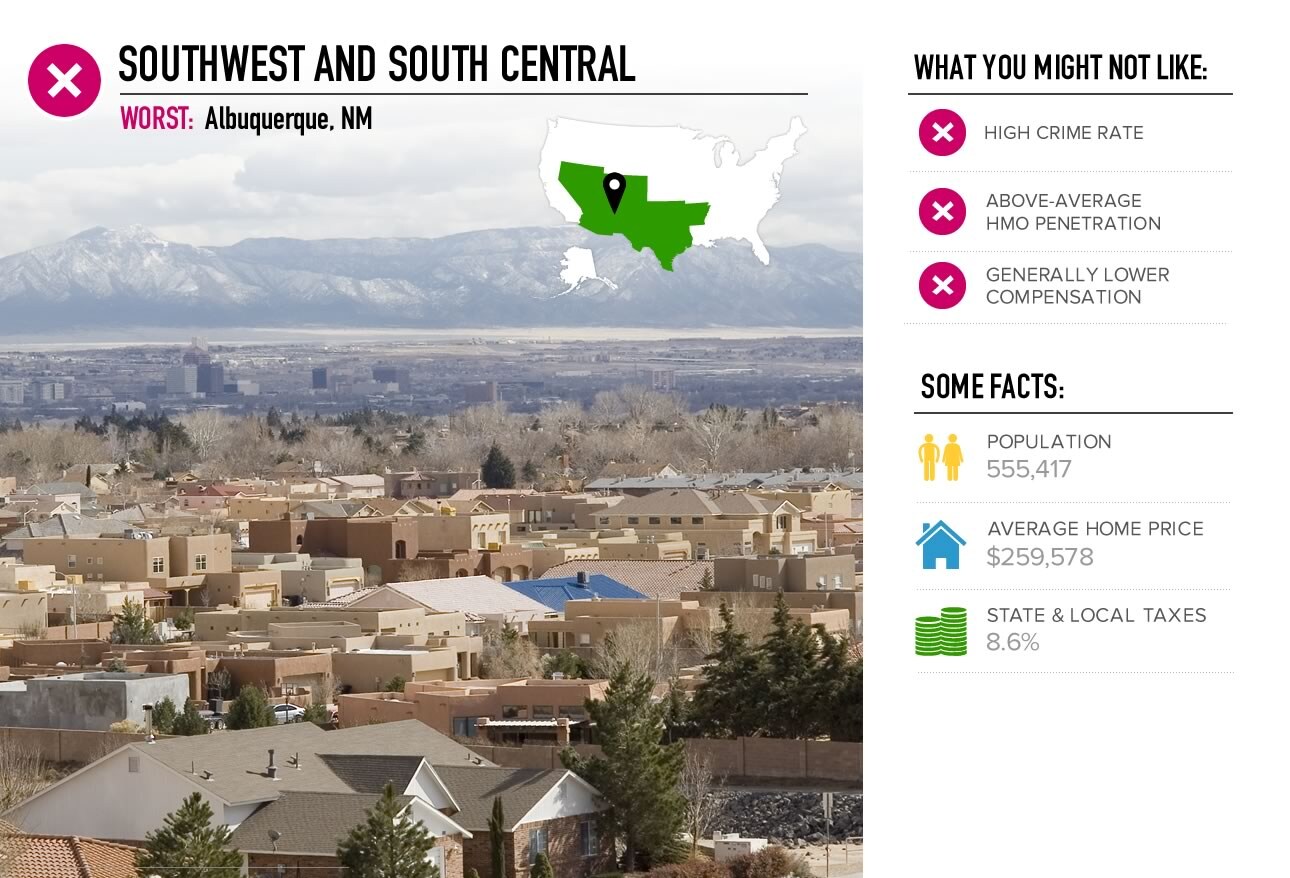 Great Lakes and North Central
Detroit, Michigan
Detroit can't get a break. In January, the city became the largest municipality in US history to declare bankruptcy. Detroit is one of the cities hardest hit by the housing crisis. The subprime mortgage debacle, the downsizing and outsourcing of the auto industry, and corrupt local politicians have taken their toll. Detroit's population fell by 25% in the first decade of the millennium, and roughly 47% of the remaining adults are "functionally illiterate," according to a 2011 estimate by the National Institute for Literacy. On the healthcare front, Detroit is a microcosm for the consolidation that is taking place nationally. In March, Beaumont Health System, Oakwood Healthcare, and Botsford Health Care signed a letter of intent to merge into a new $3.8 billion health system. The Robert Wood Johnson Foundation ranks Wayne County the most unhealthy county in Michigan.
*Detroit metro area median home price (http://www.bankrate.com/finance/real-estate/median-home-price-buys-detroit.aspx). Data not available for average price of 4-bedroom home.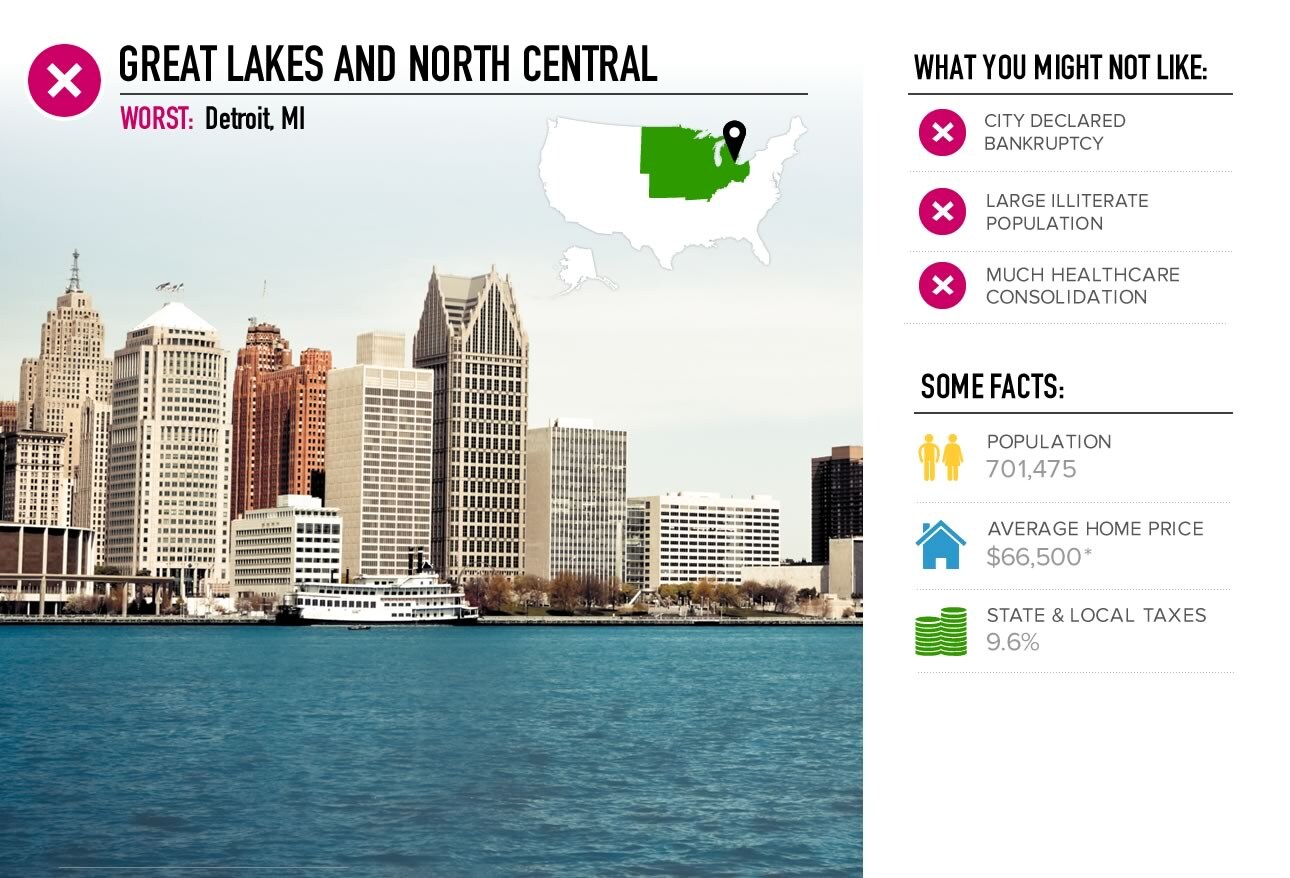 Northeast
Providence, Rhode Island
Although Providence has a lot to offer -- excellent higher education and healthcare, and a prime location -- Economic Modeling Specialists International (EMSI) named the Providence/New Bedford/Fall River area among the 10 least competitive metro areas in the country. Similarly, Kiplinger says that Rhode Island is one of the 5 least-friendly tax states. Although Rhode Island isn't the only Northeastern state with high taxes, its unemployment rate far exceeds that of the region. The rate in Providence is especially high: it was 9.7% (not seasonally adjusted) in February. In light of those economic conditions, Rhode Islanders in need of insurance eagerly embraced healthcare reform. More than 92,000 Rhode Islanders signed up for healthcare coverage, according to HealthSource RI, far exceeding expectations. That influx is likely to strain the state's healthcare resources.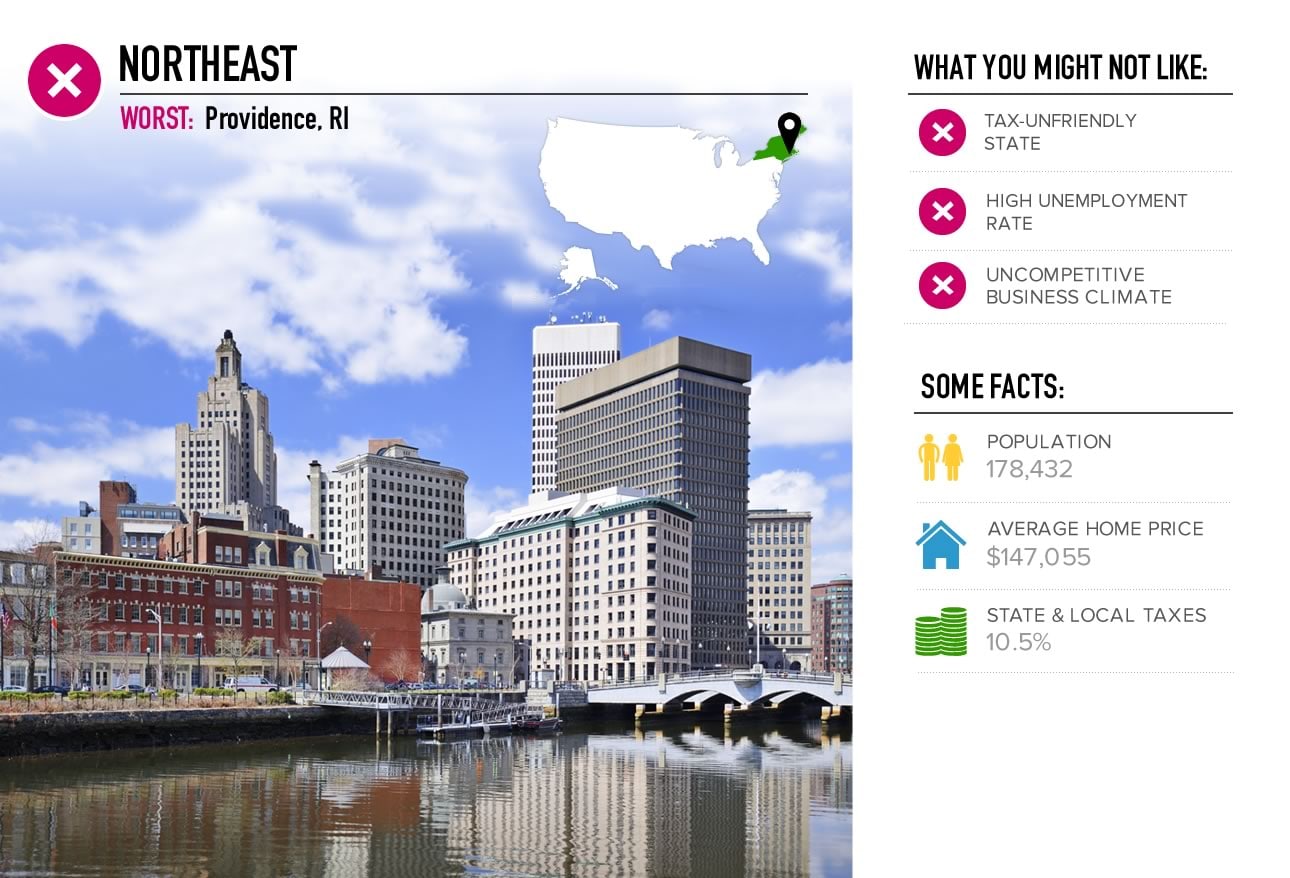 Mid-Atlantic
Washington, DC
In Washington, DC, finding a doctor is about as tough as finding a politician. Overall physician density in the District of Columbia is more than 2.5 times the national average. The cost of living is steep, and DC's wacky layout and throngs of tourists make it a terrible city for driving. Insurer Allstate says drivers in DC are about 112% more likely to be involved in a crash than the typical driver elsewhere in the country.
*2013 estimate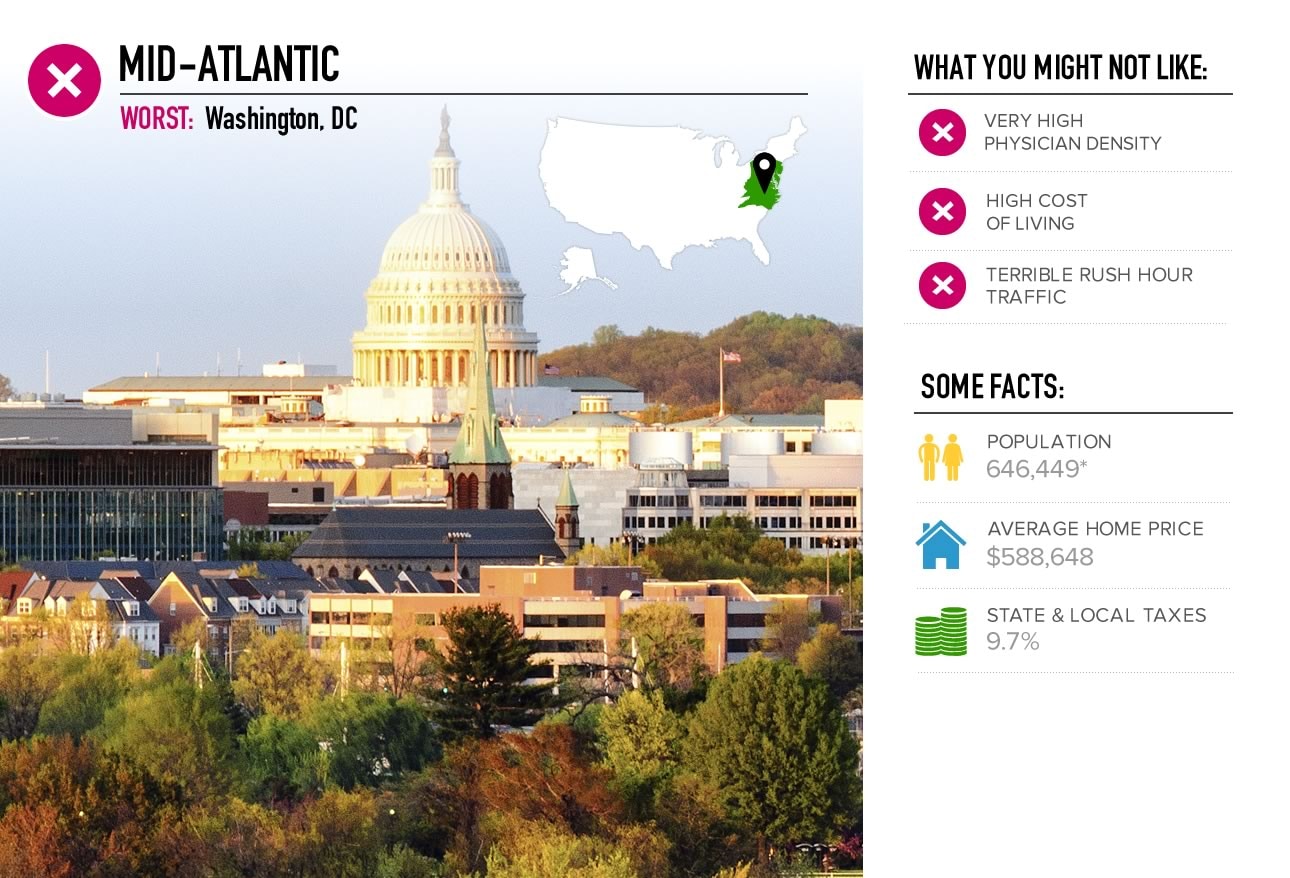 Southeast
Miami, Florida
In 2012, CredAbility, a credit counseling agency, named Miami one of the 3 worst cities in the United States for financial well-being, a metric that considers housing prices, employment ratings, credit, budgeting, and net worth. In January, the Website 24/7 Wall St. named Miami one of the worst-run cities in the United States, on the basis of its low credit rating, high poverty level, housing values, and high unemployment rate. The Florida Justice Association estimates that there are more than 700 medical malpractice suits pending statewide. South Florida is known to be particularly litigious, and a recent ruling by the Florida Supreme Court, which rejected damage caps associated with medical malpractice wrongful death suits, intimates that it won't get better anytime soon.