<< More coverage from ASCO® 2014
Top News From ASCO® 2014: Slideshow
Megan Brooks; Charles Cherney; Zosia Chustecka; Kate Johnson; Janis C. Kelly; Nick Mulcahy; Roxanne Nelson; Darbe Rotach; Maria Turner
June 16, 2014
Practice-changing results in metastatic prostate cancer and fertility preservation during chemotherapy for breast cancer were among the highlights of the 2014 annual meeting of the American Society of Clinical Oncology® (ASCO). The meeting was held May 30 to June 3 at McCormick Place in Chicago.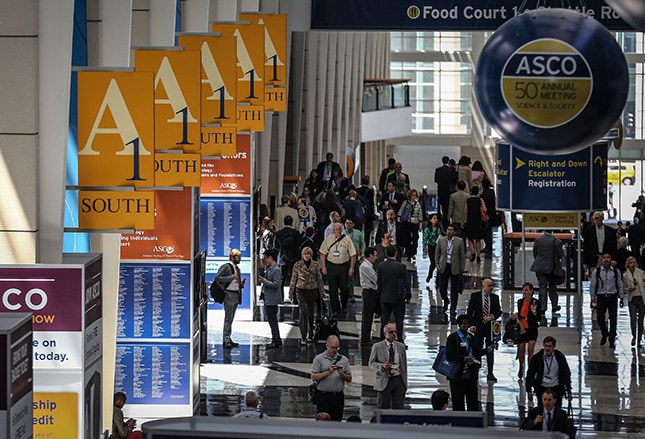 Leaders in oncology presented the latest research on new clinical options for several malignancies. Among the highlights were presentations on:
A new standard of treatment for metastatic prostate cancer
Ibrutinib in chronic lymphocytic leukemia garnering kudos
Goserelin with chemo preserving fertility in hormone receptor–negative breast cancer
Two targeted therapies that are equally effective in metastatic colorectal cancer
Aromatase inhibitors working in premenopausal breast cancer too
The unprecedented survival seen with melanoma combination treatment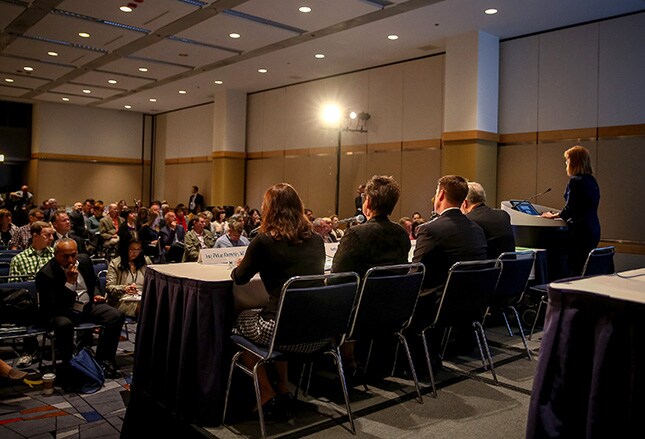 Practice-Changing Results for Metastatic Prostate Cancer
For men with metastatic hormone-sensitive prostate cancer, upfront docetaxel given concurrently with androgen-deprivation therapy (ADT) prolongs survival. Experts are calling the finding "practice-changing" and "transformative." The 790 study participants received ADT, and half also received docetaxel within 4 months of starting ADT. As of January, there were fewer deaths with ADT plus docetaxel than with ADT alone (104 vs 137), and median overall survival was longer with the combination (57.6 vs 44.0 months). "The benefit is substantial and warrants this being a new standard treatment for men who have high-extent disease and are fit for chemotherapy," said study chief Christopher Sweeney, MD, from the Dana-Farber Cancer Institute in Boston.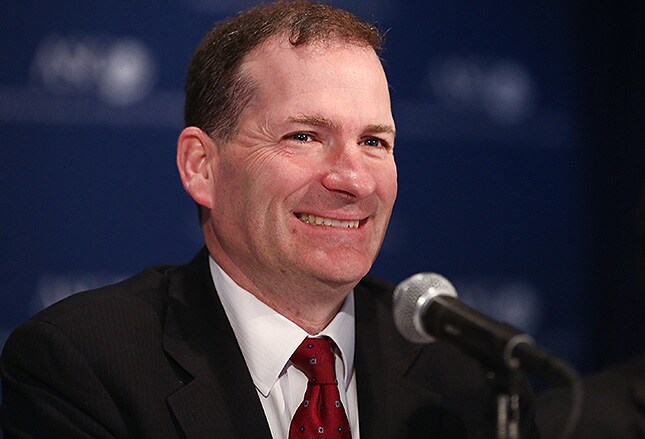 Ibrutinib Improves CLL Survival and the Praise Flows
The first-in-class inhibitor of Bruton's tyrosine kinase, ibrutinib (Imbruvica), continues to garner praise from clinicians for its effectiveness and mild adverse-effect profile in relapsed chronic lymphocytic leukemia (CLL). The latest round of applause stems from the phase 3 RESONATE study. At 12 months, patients had a 57% reduction in the risk for death with ibrutinib. Progression-free survival was even more impressive (78% reduction in risk). "The most humbling thing that has ever happened to me as a doctor is to see patients on ibrutinib for as many as 4 years now, patients who were once very sick and now have their normal lives back," said lead author John Byrd, MD, from the Ohio State University Comprehensive Cancer Center in Columbus.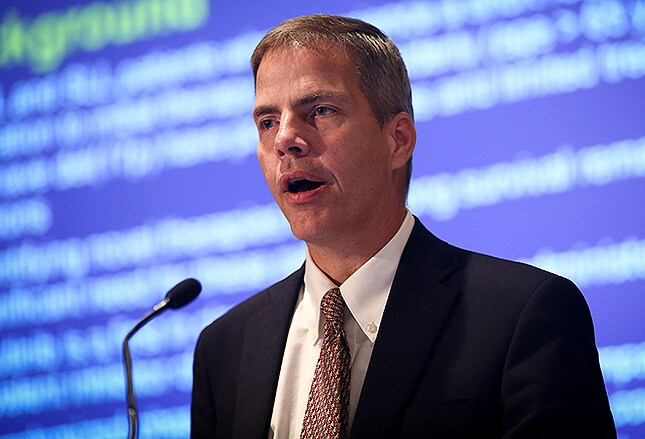 Practice Changing: Drug Preserves Fertility During Chemo
Temporarily shutting down the ovaries during chemotherapy with the hormone-suppressing drug goserelin (Zoladex) helps preserve fertility in women with early-stage hormone receptor–negative breast cancer. In the Prevention of Early Menopause Study (POEMS), only 8% of women treated with chemotherapy plus goserelin had premature ovarian failure 2 years after cancer treatment; that rate was 22% for women treated with chemotherapy alone. Women who received goserelin were also more likely to have successful pregnancies. "Premenopausal women beginning chemotherapy for early breast cancer should consider this new option to prevent premature ovarian failure," said lead study author Halle Moore, MD, from the Cleveland Clinic, Ohio.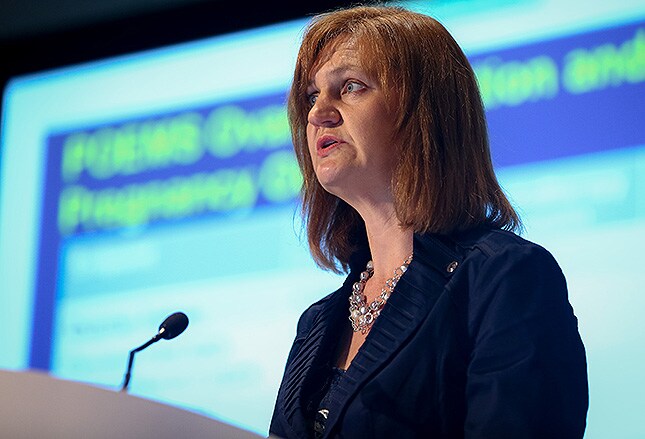 Bevacizumab, Cetuximab Have Similar Survival Benefits in CRC
Four common first-line drug regimens are equally effective for metastatic colorectal cancer (CRC) without KRAS mutations. Overall and progression-free survival were similar for bevacizumab (Avastin) plus chemotherapy and cetuximab (Erbitux) plus chemotherapy. Either of the chemotherapy regimens was effective in combination with either of the targeted therapies, reported Alan P. Venook, MD, from the University of California, San Francisco. Physicians now have 4 combination options, and patients can take toxic effects and other issues into account when making treatment decisions, he said. However, there remain "information gaps" about the regimens, including response rates, duration of therapy, dose intensity, and more.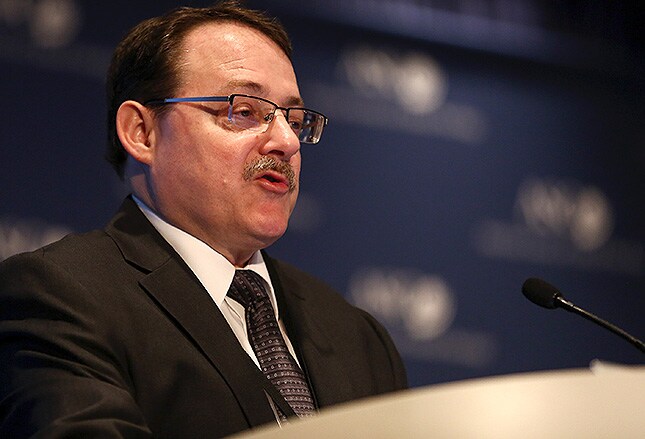 Two New Trials: AIs Work in Premenopausal Breast Cancer Too
A joint analysis of the TEXT and SOFT studies generated much discussion. Both trials were designed to compare the aromatase inhibitor (AI) exemestane with tamoxifen in premenopausal women with early breast cancer who also received ovarian suppression. The data suggest that the combination of exemestane plus ovarian suppression significantly reduces recurrence compared with tamoxifen plus ovarian suppression, reported lead author Olivia Pagani, MD, from the Institute of Oncology of Southern Switzerland in Bellinzona. The results indicate that AIs, which have been primarily used in postmenopausal women, are effective in younger women too. However, a key question is how this approach compares with tamoxifen alone, the current standard in young women.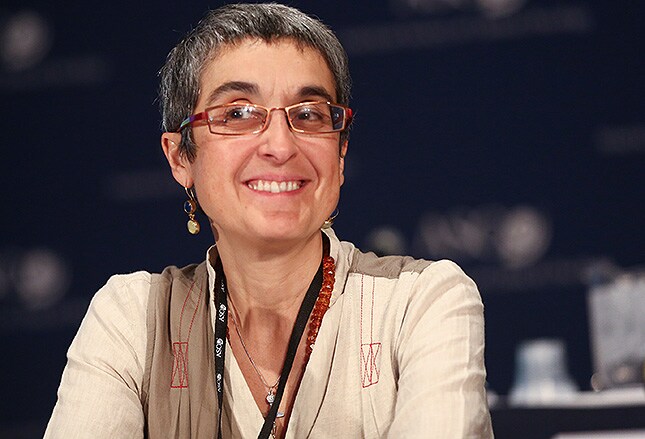 ALTTO Disappoints Clinicians
Two HER2-targeted therapies are not better than 1 in the adjuvant setting for HER2-positive breast cancer, even though 2 are better in the neoadjuvant setting. Adding lapatinib (Tykerb/Tyverb) to trastuzumab (Herceptin) did not prolong survival and increased toxicity when used after surgery. The results came as a surprise to experts who anticipated that ALTTO would confirm the positive results from NeoALTTO, which tested the combination before surgery. "At a simple level, we'll not be using lapatinib in the adjuvant setting. Not only does it not work, the combination is significantly more toxic than trastuzumab alone," said study discussant George Sledge, MD, from Stanford University School of Medicine in California. "This is a serious disappointment, not just for investigators, but for the entire field."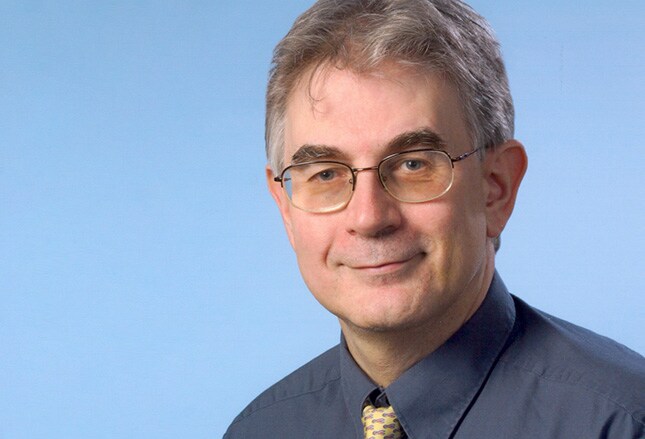 Palliative Care: It's for Caregivers Too, Study Says
Palliative care delivered concurrently to advanced cancer patients and, as a form of support, to their caregivers can significantly improve quality of life for both parties, and can even prolong patient survival, when started at cancer diagnosis rather than months later, according to results from the ENABLE III trial. Caregivers who began receiving palliative care support around the time of the patient's advanced cancer diagnosis had less depression and felt less burdened by caregiving tasks than those who didn't begin receiving palliative care support until 3 months later. Patients in the group that received immediate palliative care also had a survival advantage, lead investigator Marie Bakitas, DNSc, from the University of Alabama School of Nursing in Birmingham, and colleagues found.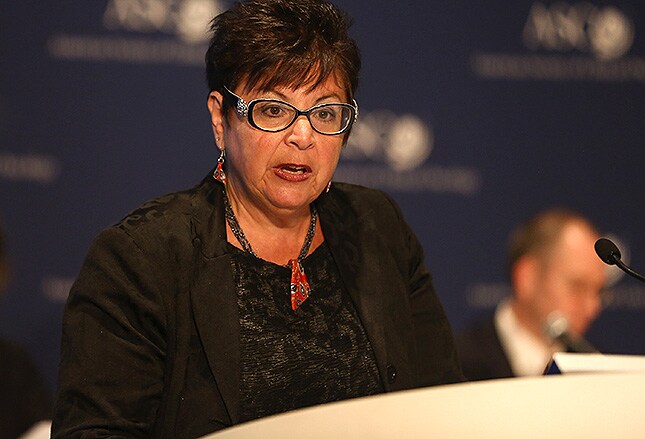 CT Lung Cancer Screening Would Cost Medicare $9 Billion Over 5 Years
Although the decision on whether Medicare should cover lung cancer screening is still up in the air, a new study warns that such screening would increase costs. Adding low-dose CT screening to Medicare could result in the detection of approximately 54,900 more lung cancer cases during a 5-year period, with most at an early and more treatable stage. However, this would extrapolate to a cost increase of $9.3 billion, reported lead author Joshua A. Roth, PhD, MHA, from the Fred Hutchinson Cancer Research Center in Seattle, Washington. "This is an important analysis being conducted at the time of much confusion about the identity of low-dose CT screening in modern medicine," said Tawee Tanvetyanon, MD, from the H. Lee Moffitt Cancer Center in Tampa, Florida.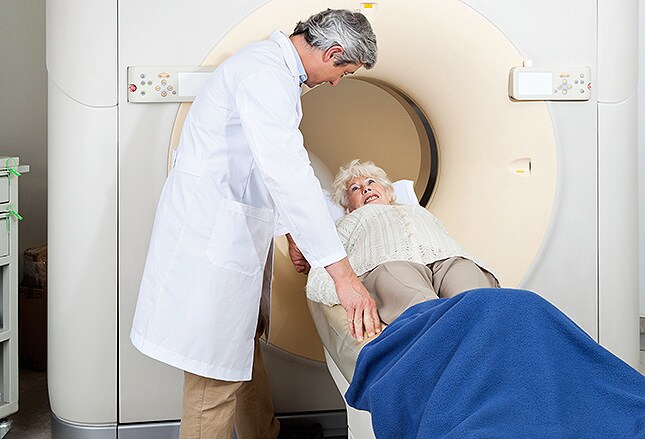 Striking Results With T-Cell Immunotherapy in Cervical Cancer
Promising preliminary data hint that an immunotherapy approach using adoptive T-cell therapy has a role in the treatment of advanced cervical cancer. A single infusion of human papillomavirus (HPV)-targeted tumor-infiltrating T-cells induced a complete and durable remission in 2 patients with advanced metastatic cervical cancer. A third patient achieved a partial response, with a 39% reduction in tumor volume, reported lead investigator Christian Hinrichs, MD, from the National Cancer Institute in Bethesda, Maryland. Plans are underway to expand the trial to 35 patients and to add a separate cohort for noncervical HPV-related cancers. Experts expressed cautious enthusiasm about the findings in a patient population with little or no options.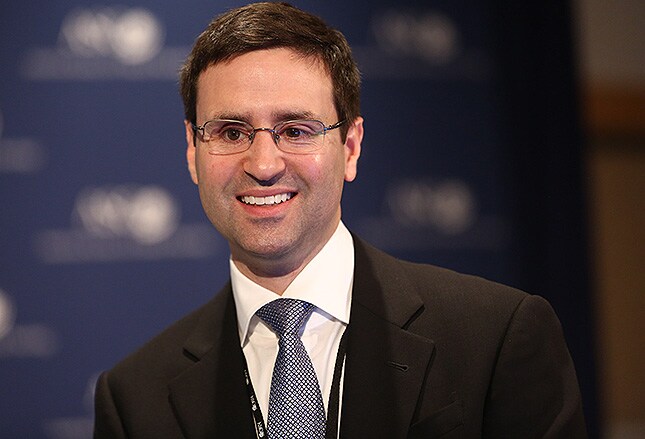 Unprecedented Survival Seen With Melanoma Combination
The combination immunotherapy of ipilimumab (Yervoy) and the investigational antibody nivolumab produced "unprecedented" overall survival rates in metastatic melanoma in a phase 1 study, reported Mario Sznol, MD, from the Yale University School of Medicine in New Haven, Connecticut. The median overall survival of 40 months for the 53 study patients was also unprecedented The best median overall survival previously seen in a cohort of metastatic melanoma patients, even those given new targeted therapies, had been about 24 months. Combination therapy is the future of treatment for melanoma, said Ryan Sullivan, MD, from the Massachusetts General Hospital Cancer Center in Boston, who was not involved in the study. "This new study demonstrates where we are going with immunotherapy," he said.