<< More coverage from AHA 2014
Top News From AHA 2014: Slideshow
Megan Brooks; Steve Stiles; Susan Jeffrey; Allison Shelley; Darbe Rotach; John Gress; Charles Cherney; Sue Hughes; Michael O'Riordan; Marlene Busko
December 4, 2014
Primary results from long-awaited clinical trials greeted the more than 22 000 attendees here at the American Heart Association (AHA) 2014 Scientific Sessions, held November 15 to 19 in Chicago, Illinois.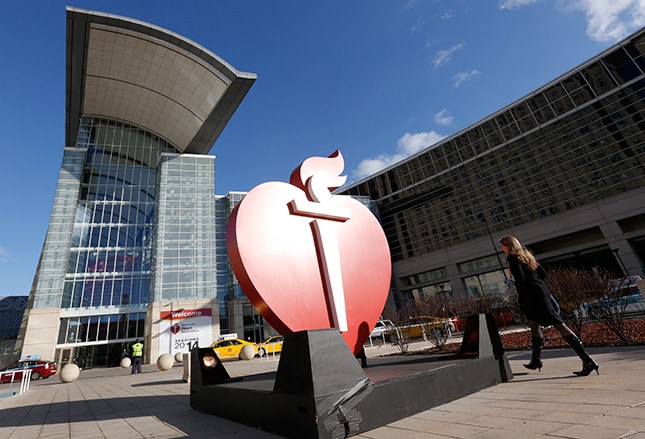 Key trials presented at the sessions include:
IMPROVE-IT: 'Modest' benefit with ezetimibe after ACS
DAPT: A risk-benefit balance with long-term dual antiplatelet therapy after stenting
No gains from valve repair when added to CABG in ischemic mitral regurgitation
Low-dose aspirin fails in large primary prevention trial
AVOID oxygen? Evidence of harm in MI
WOSCOPS: Statin benefits seen 2 decades on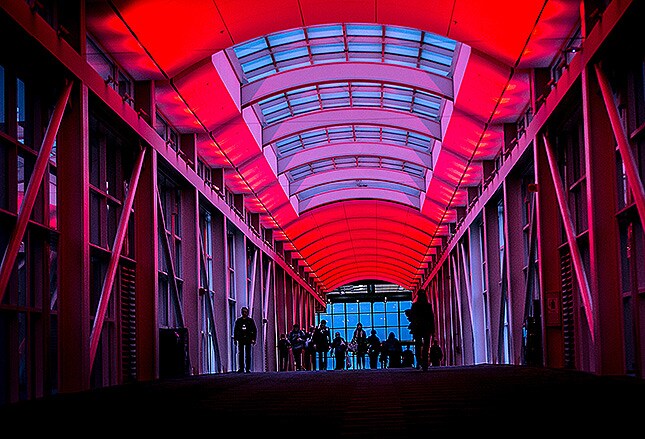 IMPROVE-IT: 'Modest' Benefit With Ezetimibe in Post-ACS Patients
The large-scale, long-delayed, and controversial study of ezetimibe (Zetia, Merck/Schering-Plough) in post–acute-coronary-syndrome (ACS) showed a "modest" benefit in reducing cardiovascular events when ezetimibe was added to simvastatin. Over 7 years, the addition of ezetimibe to simvastatin 40 mg reduced the primary composite end point of cardiovascular death, MI, unstable angina requiring rehospitalization, coronary revascularization, or stroke by 6.4% when compared with simvastatin alone (P=.016). The absolute reduction in risk over 7 years was 2.0%, with 32.7% in the ezetimibe/simvastatin arm experiencing a primary end point compared with 34.7% in the simvastatin arm. This is the first study showing an "incremental clinical benefit" when adding a nonstatin, cholesterol-lowering agent to a statin, said Dr Christopher Cannon (Brigham and Women's Hospital, Boston, MA), one of the lead investigators.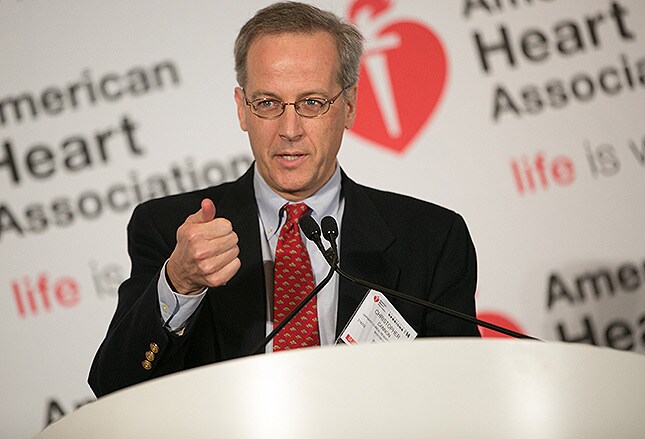 DAPT: Long-Term Dual Antiplatelets After Stenting a Risk/Benefit Balancing Act
Results of the Dual Antiplatelet Therapy (DAPT) study, comparing 12 vs 30 months of a thienopyridine (clopidogrel or prasugrel [Effient, Lilly/Daiichi-Sankyo]) added to aspirin, after drug-eluting-stent placement, showed that longer-term treatment reduced the risk of stent thrombosis and MI, with an associated increase in moderate bleeding. Ischemic-event rates increased markedly in the 3 months after stopping thienopyridine treatment, leading to suggestions that treatment should maybe continue longer, even for life. "Continued thienopyridine therapy is beneficial in patients who have tolerated 1 year of dual antiplatelet therapy after drug-eluting-stent placement. These results should be applied excluding patients with a history of major bleeding," said study leader Dr Laura Mauri (Brigham and Women's Hospital, Boston, Massachusetts).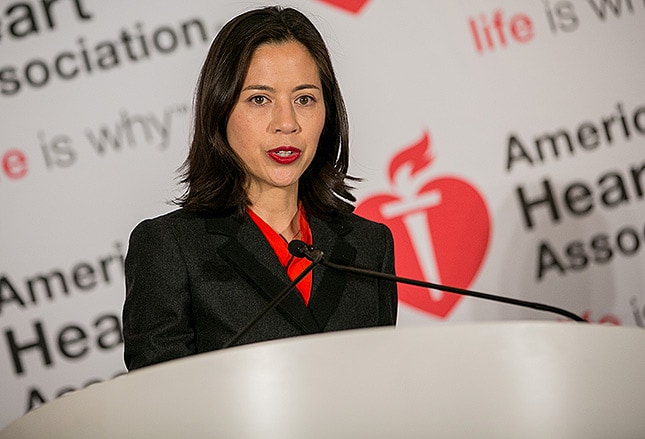 No Gains From Valve Repair When Added to CABG in Ischemic MR
Patients with moderate ischemic mitral regurgitation (MR) undergoing CABG did not show any clinical benefit from adding in mitral-valve repair to CABG and had a higher rate of neurological adverse effects, according to 1-year results of the largest trial to look at this question to date. Patients who received the repair, which included insertion of an annuloplasty ring, did show less MR compared with those who had CABG alone, but this did not translate into a reduction in clinical outcomes at 1 year. In addition, these patients showed an increase in neurological effects, probably related to the longer time on bypass required for the valve-repair procedure. "Bottom line is you don't need to ring it," concluded study presenter Dr Robert Michler (Montefiore Medical Center–Albert Einstein College of Medicine, New York, NY).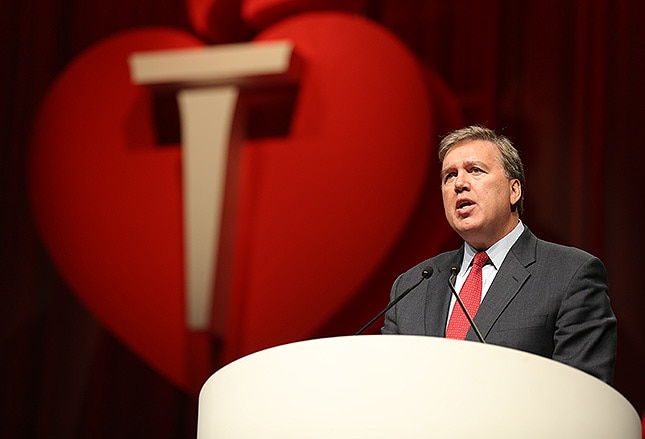 Low-Dose Aspirin Fails in Primary Prevention
The Japanese Primary Prevention Project (JPPP) showed no benefit of low-dose, once-daily aspirin in the primary prevention of cardiovascular events in patients with multiple risk factors. No benefit was seen for the composite end point of nonfatal MI, nonfatal stroke, or death from cardiovascular causes, reported study coauthor Dr Kazuyuki Shimada (Shin-Oyama City Hospital, Tochigi, Japan). The clinical importance of aspirin for primary prevention was "less than originally anticipated in this population," he concluded, and further analyses are planned to see whether they can identify patients who may benefit most from aspirin.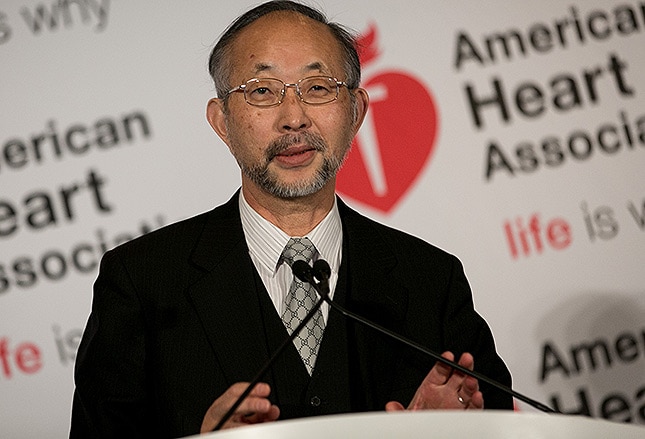 AVOID Oxygen? Evidence of Harm in MI
The Air Versus Oxygen in ST-Elevation Myocardial Infarction (AVOID) trial suggests supplemental oxygen therapy in patients with STEMI may be harmful for patients who are not hypoxic. Oxygen may increase myocardial injury, recurrent MI, and major cardiac arrhythmia and may be associated with greater infarct size at 6 months, said lead author Dr Dion Stub (St Paul's Hospital, Vancouver, BC, and the Baker IDI Heart and Diabetes Institute, Melbourne, Australia). "These findings certainly need to be confirmed in larger randomized trials that are powered for hard clinical end points, but the AVOID study investigators would really question the current practice of giving oxygen to all patients and certainly to those who have normal oxygen levels to begin with," he concluded.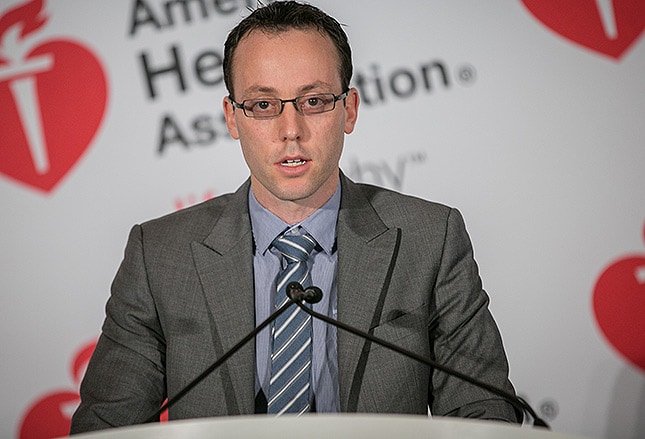 WOSCOPS at 20 Years Shows 'Lifetime' Benefit of Statins
Twenty years' follow-up of the West of Scotland Coronary Prevention Study (WOSCOPS) has shown that treatment with a statin for 5 years provides a "persistent reduction in cardiovascular disease outcomes" over the course of 2 decades. Dr Chris Packard (University of Glasgow, Scotland) said the study shows a "remarkable persistence" in terms of cardiovascular risk reduction over such a long period of time, suggesting that statin treatment alters the "natural history of the disease in some way by lowering LDL cholesterol." He suggests physicians take the long view when prescribing statins to their patients, saying the best way to evaluate therapy is to look beyond the clinical-trial results to the lifetime benefits of treatment.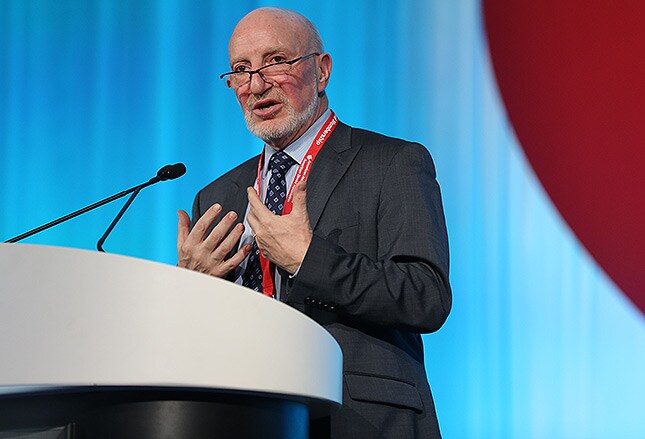 Value of 'MRI-Safe' Pacemakers, ICDs Questioned in MagnaSafe
Patients with a conventional pacemaker or implanted cardioverter defibrillator (ICD) who need a definitive diagnostic nonthoracic MRI scan—of their brain, lower spine, hip, or knee, for example—can safely have the scan, according to final results of the large, prospective MagnaSafe Registry study. "We hope that the results . . . may change AHA/ACC recommendations [and] Centers for Medicare & Medicaid Services (CMS) coverage but, more important, will improve access to clinically indicated MRI for patients with standard pacemakers and ICDs," said study presenter Dr Robert J Russo (Scripps Research Institute, La Jolla, CA).
Image from Thinkstock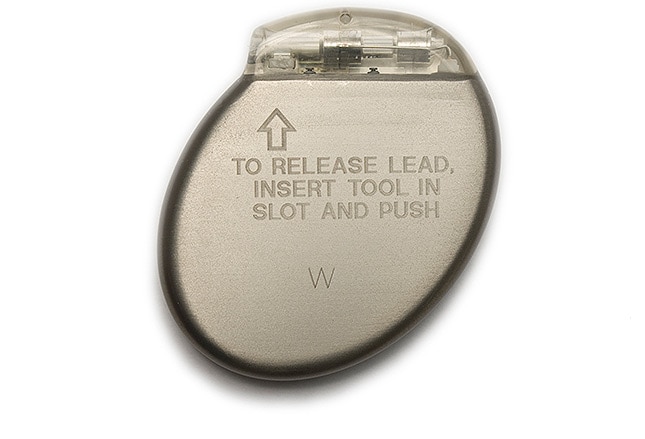 Bare-Metal Stent Safety Is a 'Myth': DAPT Secondary Analysis
Drug-eluting stents (DES) are not associated with increased rates of stent thrombosis or major ischemic events compared with bare-metal stents, hint results of a propensity analysis based on the DAPT study. "What I've learned from this is the myth of bare-metal stents—they are not safer," said Dr Dean Kereiakes (Christ Hospital Heart & Vascular Center/Lindner Research Center Cincinnati, OH), who presented findings. "The practice that we see every day of colleagues putting in bare-metal stents because they perceive them to be safer and they perceive that dual antiplatelet therapy could be shorter—I'm not sure that's the right thought process." Some observers, however, were cautious in interpreting whether propensity matching could provide a level playing field for the comparison.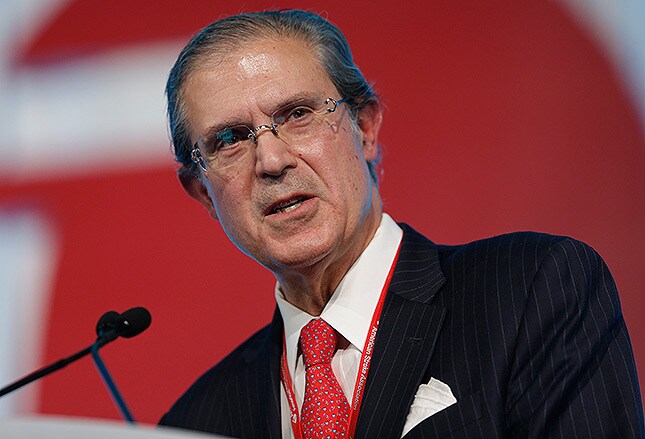 Endocarditis Cases Rise After Predental Antibiotic Use Falls
A study from England suggests that the number of cases of potentially fatal endocarditis increased after guidelines stopped recommending prophylactic antibiotics prior to dental surgery. "We want to emphasize that although we have demonstrated a temporal association, we have not demonstrated a cause-effect relationship, and other explanations for the change are possible," cautioned senior author Prof Martin H Thornhill (University of Sheffield School of Clinical Dentistry, Sheffield, UK). In direct response to the study, the National Institute for Health and Care Excellence (NICE) issued a press release saying it will immediately review the new findings and assess what impact, if any, it will have on the guidelines. "In the meantime, the current NICE guidance should continue to be followed," the NICE advises.
Image courtesy of CDC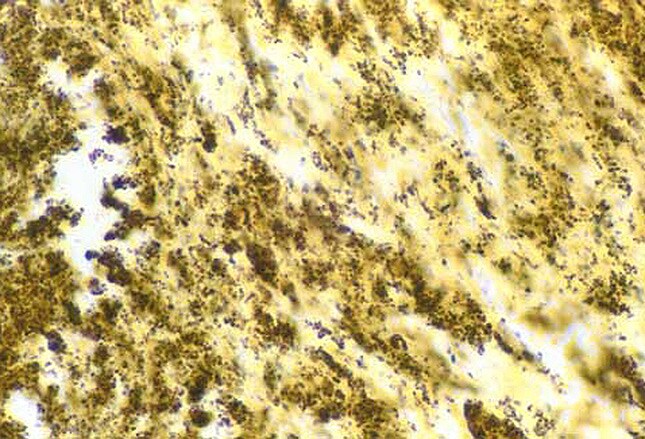 HDL Functionality Inversely Linked With CVD Events
In a population of patients healthy at baseline, cholesterol-efflux capacity, which is a marker of HDL function that measures reverse cholesterol transport, was inversely associated with incident atherosclerotic cardiovascular disease. Those with greater functionality had a 67% lower risk of MI, stroke, coronary revascularization, or death from cardiovascular causes. In contrast, HDL-cholesterol levels were not inversely associated with cardiovascular risk. The finding supports "retiring" the HDL-cholesterol hypothesis—the idea of simply raising HDL cholesterol to reduce the risk of cardiovascular disease—and instead should shift the focus to measures of HDL functionality, said lead investigator Dr Anand Rohatgi (University of Texas Southwestern Medical Center, Dallas, TX).
Image from iStock