<< More coverage from ADA 2014
Top News From ADA 2014: Slideshow
Megan Brooks; Marlene Busko; Kiya Gibbons; Lisa Nainggolan; Darbe Rotach; Miriam E. Tucker; Maria Turner
June 30, 2014
Cutting-edge diabetes research, including exciting real-world results with a closed-loop bihormonal artificial pancreas, greeted attendees at the American Diabetes Association (ADA) 2014 Scientific Sessions, held June 12 to 17 at the Moscone Center in San Francisco, California.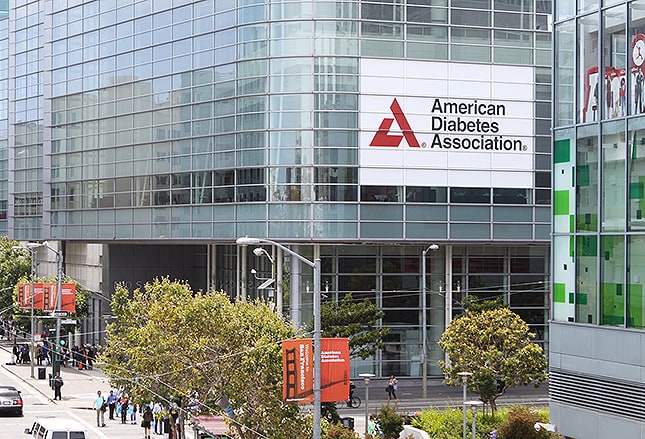 Among the other highlights presented by leading diabetes researchers:
Promising preliminary data on islet-cell transplants in type 1 diabetes
Lifestyle change and metformin can prevent or delay type 2 diabetes
Usual BMI cutoffs may miss diabetes in thin Asian Americans
LDL-C isn't the best predictor of CVD risk in type 1 diabetes
The neglected diabetic foot needs a multidisciplinary approach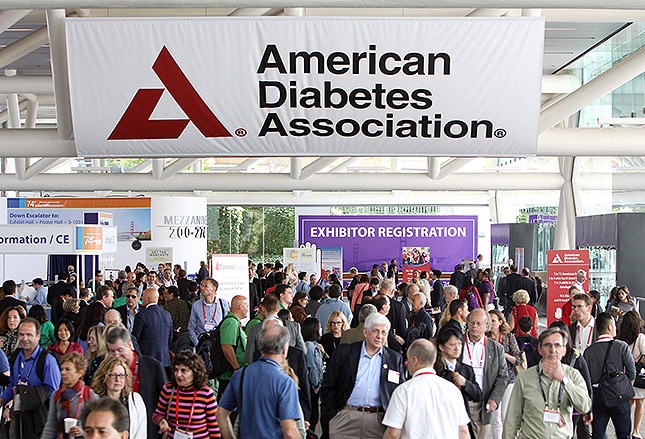 First-Ever ADA Guidance Specifically for Type 1 Diabetes
A new ADA position statement on type 1 diabetes recommends a glycemic control target of HbA1c less than 7.5% across all pediatric age groups, which replaces previous guidelines that had called for different HbA1c targets by age. The new uniform HbA1c target of less than 7.5% is now in line with that of the International Society for Pediatric and Adolescent Diabetes, the Pediatric Endocrine Society, and the International Diabetes Federation. The single set of guidelines will "cross the entire lifespan for our patients with type 1 diabetes so we can be assured as we pass our patients to our adult providers we will all be singing the same song," said Lori M.B. Laffel, MD, of the Joslin Diabetes Center, Boston, Massachusetts.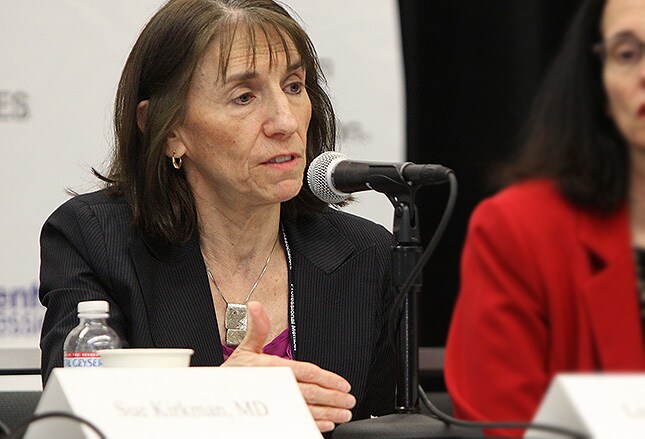 Lifestyle, Metformin, Can Delay Diabetes, 15-Year DPP Data Show
New data from the ongoing US Diabetes Prevention Program (DPP) show that intensive lifestyle change or oral metformin can reduce or delay the development of type 2 diabetes in overweight adults for up to 15 years in some cases. Although 50% of the subjects did become diabetic over the years, "the results show that diabetes is not inevitable in people at high risk; we established that it can be prevented or delayed," said Marinella G. Temposa, PhD, of George Washington University, Washington, DC. The study has "major public-health implications for the US," said Judy Fradkin, MD, of the National Institute of Diabetes and Digestive and Kidney Diseases.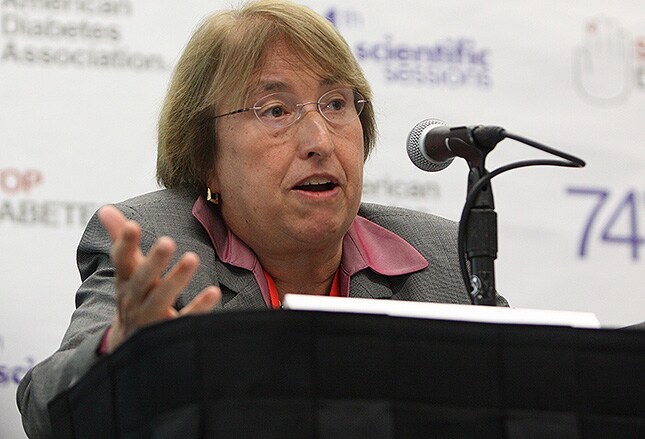 "Bionic Pancreas" Works for 5 Days in Outpatient Settings
Development of a closed-loop bihormonal "artificial pancreas" has hit a new milestone, improving blood glucose levels in adults and teenagers with type 1 diabetes for 5 days straight in real-world settings, reported Steven J. Russell, MD, PhD, of Massachusetts General Hospital and Harvard Medical School, Boston. The findings, from 2 separate studies of 20 adults and 32 adolescents, were simultaneously published in the New England Journal of Medicine. The so-called "bionic pancreas" is wearable and automated and incorporates glucagon in addition to insulin. (Some other investigational closed-loop systems use only insulin.) "It's a big step forward, because it's the first time we've taken the bihormonal bionic pancreas and brought it into a realistic situation where we don't make any restrictions on [subjects'] diet, activities, or their routine," Dr. Russell said.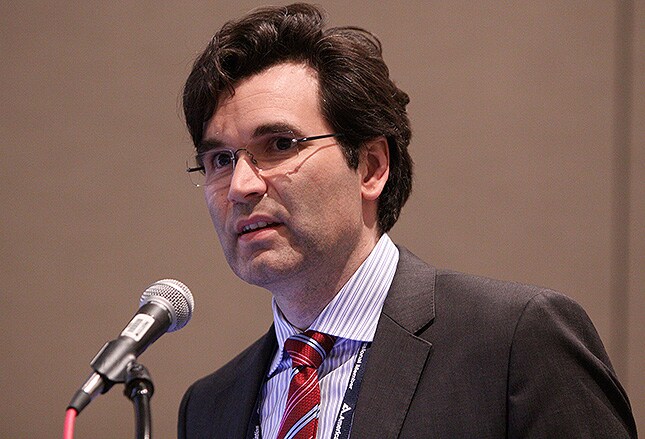 ACC/AHA Lipid Guidelines: A Step up in Diabetes Care, or Not?
Debate continues on the new lipid guidelines developed by American College of Cardiology (ACC) and the American Heart Association (AHA). Clinicians don't need LDL-cholesterol "goals" when treating diabetic patients at high risk for cardiovascular disease, because strong evidence to support specific targets doesn't exist and clinicians should be using "common sense" and the new risk calculator, argues Robert H. Eckel, MD, of the University of Colorado, Denver. But debate adversary Henry Ginsberg, MD, from Columbia University, New York, disagrees, saying the new lipid guidelines do not provide appropriate direction for treating diabetic patients, because they try to make things too simple.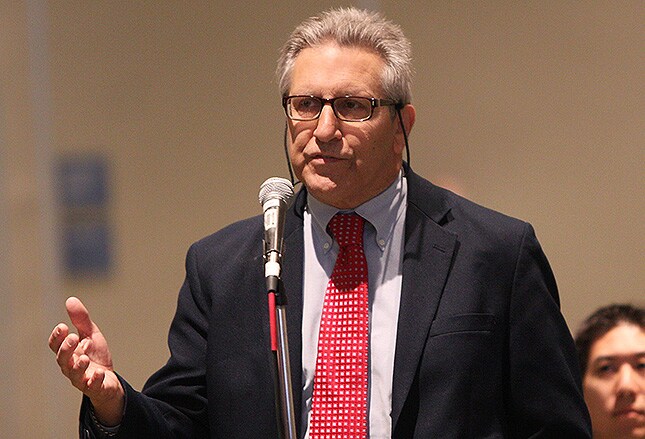 Islet-Cell Transplants Successful in Type 1 Diabetes
Pancreatic islet-cell transplants eliminated the need for insulin in more than half of a group of type 1 diabetes patients experiencing frequent severe hypoglycemia in a federally funded phase 3 study, reported Bernhard J. Hering, MD, director of the islet-cell-transplantation program at the University of Minnesota, Minneapolis. He didn't report the primary outcome — the proportion of subjects with HbA1c less than 7% at day 365 and free of severe hypoglycemic events from day 28 to day 365 inclusive following the first islet transplant — because the manuscript has been submitted for publication. However, he did report other efficacy and safety parameters that suggest a high degree of success.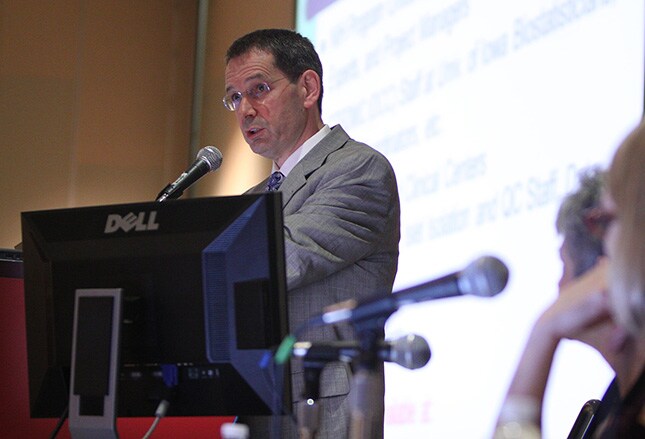 Usual BMI Cut Point May Miss Diabetes in Thin Asian Americans
Using the American Diabetes Association (ADA)–recommended body mass index (BMI) cut point of 25 kg/m2 or greater to screen for diabetes may fail to identify 1 in 5 Asian Americans who are diabetic, a study finds. Instead, a BMI cut point of 24 or greater may be more appropriate to detect diabetes in this population, which includes Japanese and Filipino Americans, reported Maria Rosario Araneta, PhD, from the University of California, San Diego. The research grew out of observations in the Veterans Affairs system that many of the patients with diabetes on renal dialysis were thin Asians.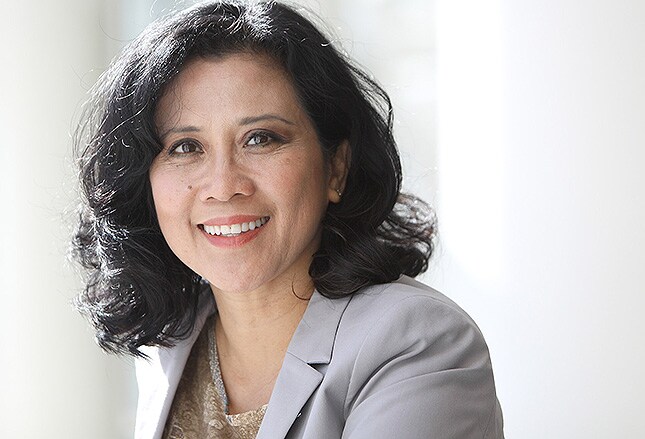 Diabetic Foot: A Cinderella Story Needs a Team Approach
Managing foot complications of diabetes requires a multidisciplinary team approach. Merribeth Bruntz, DPM, from the Denver Health Medical Center, Colorado, reported a staggering reduction in the number of amputations after she established a limb-salvage program in her institution. "One of the difficulties in diabetic foot care in the US is the lack of a cohesive treatment plan," said session chair Paul Kim, DPM, from Georgetown University School of Medicine, Washington, DC. He is hopeful that the establishment of the US National Diabetic Foot Registry, which is about to be launched, will help in this aim.
Image courtesy of Wikimedia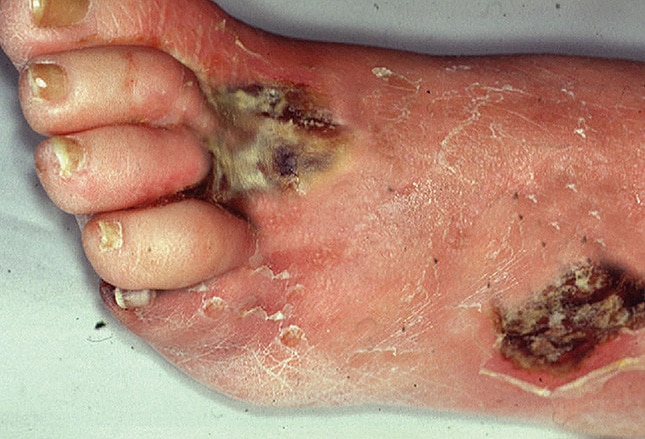 LDL-C May Not Be Best Predictor of CVD Risk in Type 1 Diabetes
The total/HDL-cholesterol ratio was a more reliable risk marker than LDL-C for predicting a cardiovascular disease (CVD) event over 7 years in a study of patients with type 1 diabetes, Christel Hero, MD, from the University of Gothenburg in Sweden, reported. This is the first large study looking at CVD risk in patients with type 1 diabetes, a neglected research population, said session comoderator and ADA president, medicine and science, Elizabeth R Seaquist, MD. However, questions remain. The study subjects also had a relatively low risk for a CVD event, since their LDL-cholesterol levels were all around 100 mg/dL. Thus, more research is needed, Dr. Seaquist cautioned.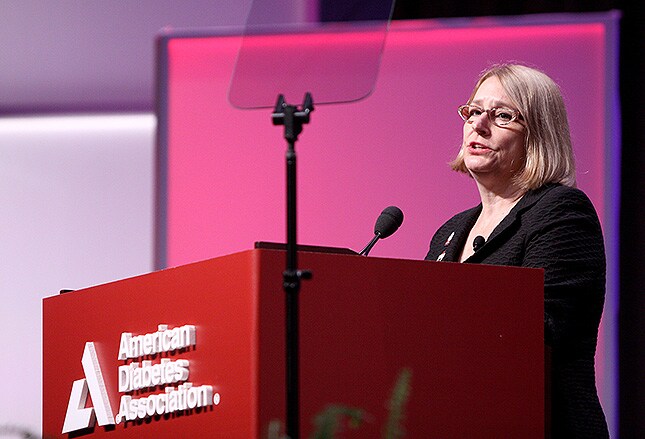 Depression Predicts Type 1 Diabetes Death, but Hope Prevails
Depression predicted worse survival in a 20-year observational study of patients with type 1 diabetes, Catherine E. Fickley, a PhD candidate from the University of Pittsburgh Graduate School of Public Health reported during the President's Oral Session. The link between depression and mortality has often been studied in type 2 diabetes, but research of this kind in type 1 diabetes patients is rare, she noted. Another trial showed that behavioral therapies that treat "diabetes distress" were effective in reducing symptoms of depression in adults with type 2 diabetes. "The combination of depression and diabetes is truly a toxic combination," said William Polonsky, PhD, from the Behavioral Diabetes Institute, University of California, San Diego, who led a press briefing to discuss the 2 trials.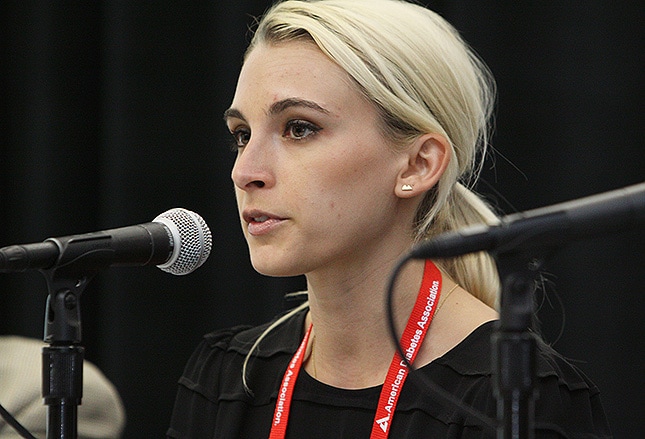 Web-Based Tool Prevents Diabetes-Related Driving Mishaps
Daniel J. Cox, PhD, and colleagues at the University of Virginia, Charlottesville, are developing an interactive website that can assess the driving ability of a person with type 1 diabetes and deliver an intervention that cuts their chances of having a driving mishap by more than 50%, a randomized clinical trial finds. The site, www.DiabetesDriving.com, once completed, could be accessed by physicians and patients. The site would facilitate the ADA's recommendation to regularly assess driving ability in diabetes patients, and the Virginia team has been in talks with the ADA to have the organization disseminate the tool.
Image courtesy of www.diabetesdriving.com