<< More coverage from ACR 2013
Top News From ACR 2013: Slideshow
Megan Brooks; Alice Goodman; Allison Shelley; Darbe Rotach; Kiya Gibbons
November 7, 2013
Thought leaders in rheumatology presented the latest research with implications for patient care here in San Diego at the American College of Rheumatology (ACR) 2013 Annual Meeting, held October 26 to 30.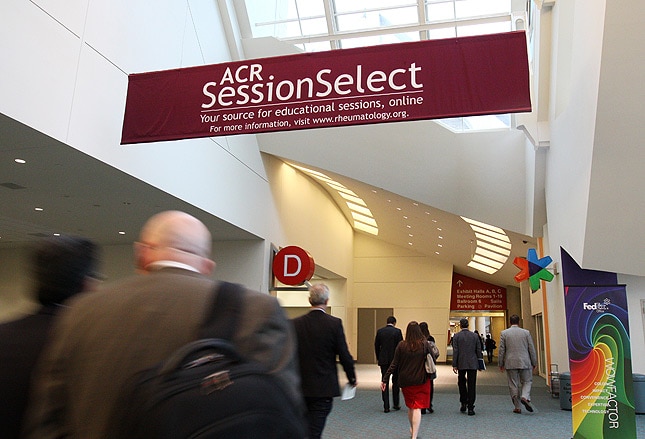 Moving personalized medicine for rheumatoid arthritis and other rheumatic diseases from bench to bedside was the focus of several presentations. Other highlights included:

Rituximab proves effective for IgG4-related diseases
Ustekinumab stops joint damage in psoriatic arthritis
Systemic sclerosis increases heart attack risk
Simple knee brace cuts pain, damage of osteoarthritis
Pregabalin works in fibromyalgia patients on antidepressants
Biomarker helps predict poor pregnancy outcome in lupus, APL
Apremilast shows promise in Behcet's disease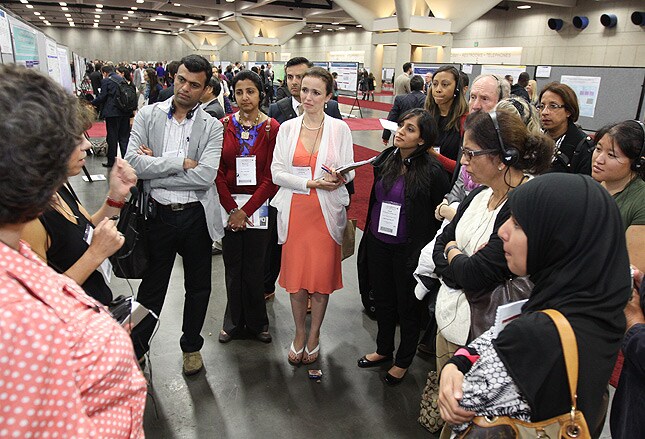 First Proof for Rituximab in IgG4-Related Disorders
Rituximab (Rituxan, Genentech) is a potential treatment option in immunoglobulin G4-related disease (IgG4), say researchers reporting first evidence. Lead investigator John Stone, MD, from Massachusetts General Hospital in Boston, has worked on much of the research on IgG4-related diseases, which are a collection of multiorgan diseases that mimic various rheumatologic diagnoses and have been treated anecdotally. The study of 28 patients with confirmed IgG4-related diseases suggests that elevated plasmoblasts are a more sensitive biomarker for the disorder than serum IgG4 levels.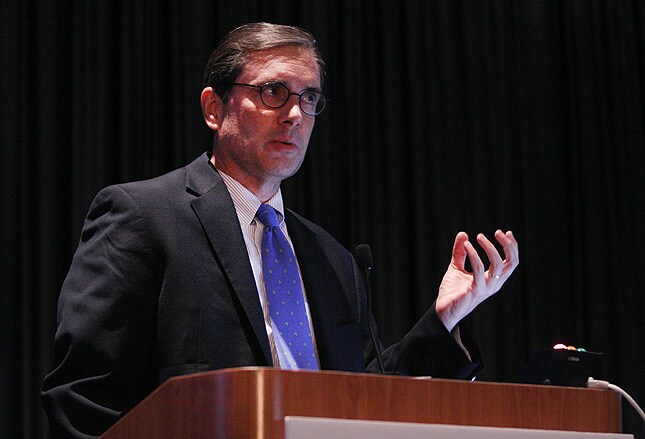 Ustekinumab Stops Joint Damage in Patients With Psoriatic Arthritis
Pooled data from pivotal phase 3 studies show that treatment with the biologic agent ustekinumab slows progression of joint damage at week 24 and that this benefit persists out to 2 years. "These findings are significant since impeding further joint damage is one of the goals of long-term management of this chronic inflammatory disease," said lead investigator Iain McInnes, PhD, from the University of Glasgow in Scotland. No new safety concerns were raised in the updated analysis.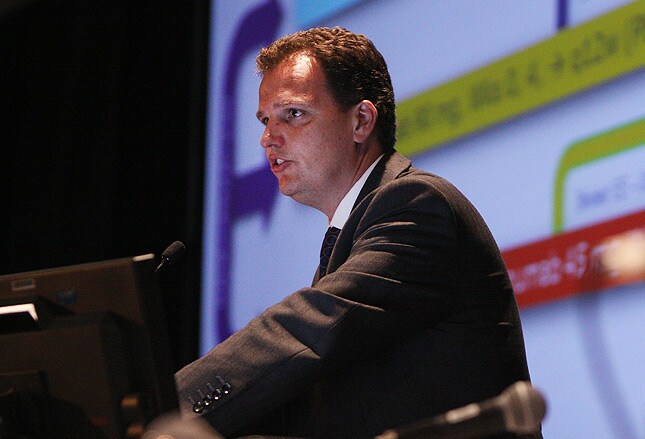 Systemic Sclerosis Increases Heart Attack Risk
Patients with systemic sclerosis have a nearly 4-fold higher risk for myocardial infarction than matched control subjects. In the first year after diagnosis, the risk is 8 times higher. "It is becoming clear that systemic sclerosis has a strong macrovascular component, and cardiovascular disease is the leading cause of nonsystemic sclerosis-related death," said presenter Antonio Avina-Zubieta, MD, from the Arthritis Research Centre of Canada in Richmond and the University of British Columbia in Vancouver.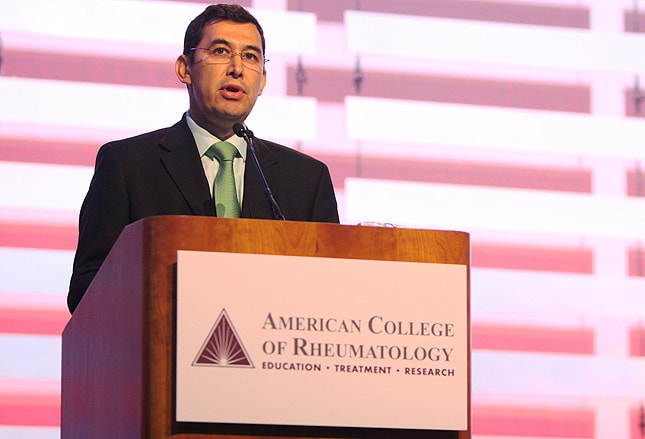 Knee Brace Cuts Pain, Damage in Osteoarthritis
For the first time, a scientific study has shown that a slip-on knee brace helps reduce pain and bone marrow lesions associated with osteoarthritis. Pain score during activity declined about 18 points in patients wearing the brace, but there was almost no change in those not wearing it (P < .001). Contrast MRI findings also favored the knee-brace group, reported lead investigator David Felson, MD, from Boston University. "You could call this a ground-breaking study," said session moderator Eric Matteson, MD, from the Mayo Clinic in Rochester, New York. "The researchers used a simple technology and assessed it in a scientific way. The biological effects of the brace and pain reduction were significant."
Photo from Thinkstock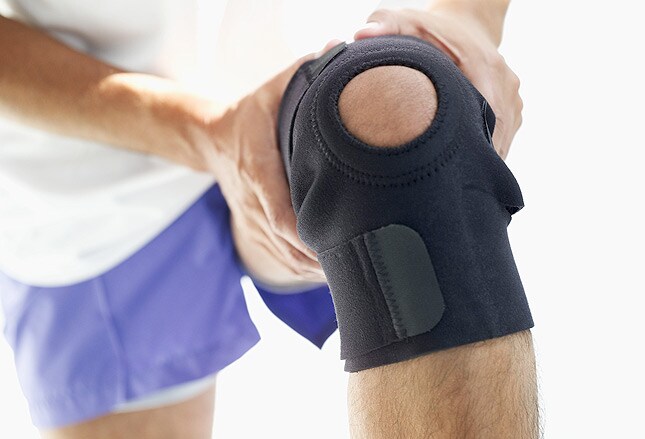 Pregabalin Retains Efficacy in Fibromyalgia Patients on Antidepressants
Fibromyalgia patients often require treatment for depression, and a new study has found that antidepressants don't interfere with the efficacy or safety of pregabalin for fibromyalgia. "Clinical trials of pregabalin excluded patients on antidepressants. This is the first study to show that pregabalin can help patients with fibromyalgia who are concurrently on antidepressants," said lead investigator, Lesley Arnold, MD, from the University of Cincinnati College of Medicine.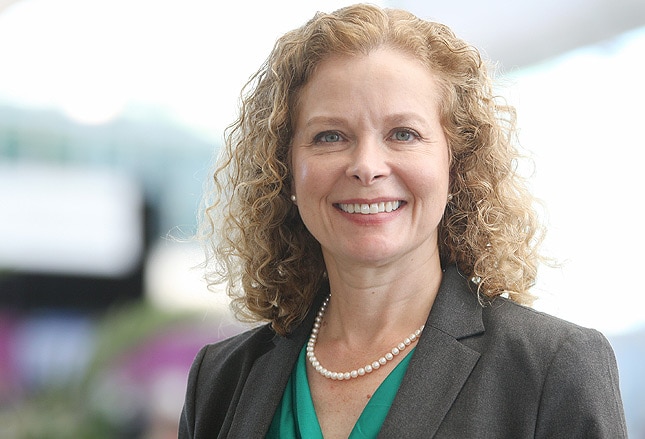 Biomarker Predicts Poor Pregnancy Outcomes in Lupus, APL
Early imbalances in angiogenic factors predict poor pregnancy outcomes in women with systemic lupus erythematosus or antiphospholipid syndrome (APL), according to a study presented during a plenary session. The finding could lead to a test to predict poor pregnancy outcomes as early as 16 weeks of gestation and reveal novel targets for treatment, said lead investigator Jane Salmon, MD, from the Hospital for Special Surgery in New York City.
Photo from Thinkstock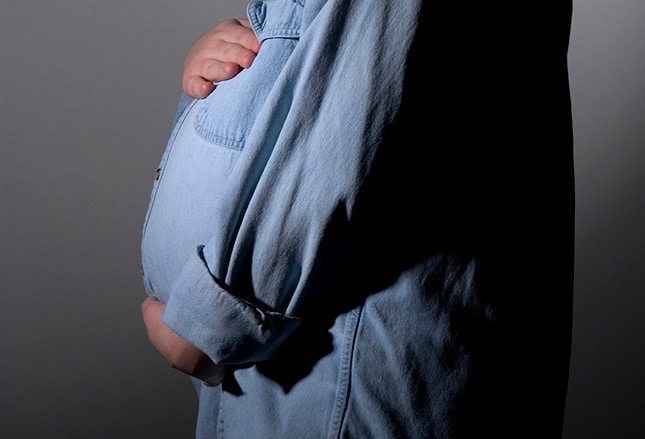 Apremilast Potential Treatment for Behcet's Disease
Apremilast, a first-in-class oral targeted phosphodiesterase 4 inhibitor, provided swift relief of painful oral and genital ulcers in patients with Behcet's disease and improved quality of life, compared with placebo. "The improvement in disease activity was statistically significant and clinically meaningful for patients," lead investigator Gulen Hatemi, MD, from Cerrahpasa Medical School in Istanbul, Turkey, reported during a plenary session. The drug was safe and improved patient-reported outcomes in this phase 2 study.
Personalized Medicine Advancing Rheumatology
Rheumatology has lagged behind oncology when it comes to the clinical application of personalized medicine, including biomarkers, genomics, and mutational analysis, but that is about to change, according to conference organizers. Several keynote lectures, oral sessions, and posters focused on bringing personalized medicine for rheumatic disease from bench to the bedside. Clinical program chair Mary Cronin, MD, called J. Craig Venter, PhD, who gave the opening lecture, a "pathfinder in synthetic genomics who took basic science from the lab and made it into a profitable business." She noted that "his discoveries will have a profound effect on the future of medical care for all patients, and our children and grandchildren."
Photo from Thinkstock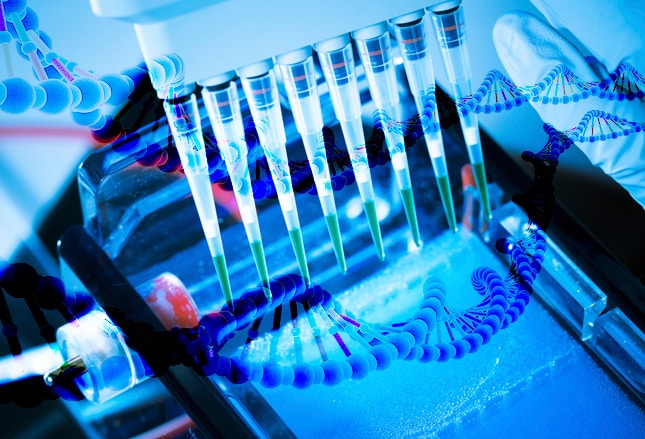 Biosimilars Gaining Ground in Rheumatoid Arthritis
The biosimilar CT-P13 showed comparable long-term efficacy and safety to infliximab (Remicade, Janssen) in rheumatoid arthritis patients, reported lead investigator Dae-Hyun Yoo, MD, from Hanyang University in Seoul, South Korea. CT-P13 is one of several biosimilars under development as alternatives to the expensive biologics used to treat rheumatoid arthritis and other rheumatic diseases. "Biosimilars are among the hottest areas in rheumatology," said Eric Matteson, MD, from the Mayo Clinic in Rochester, Minnesota, who was not involved in this study.