The American College of Rheumatology (ACR) 2012 Annual Meeting was held November 10 to 14, 2012, at the Walter E. Washington Convention Center in Washington, DC. The meeting drew an estimated 16,000 attendees.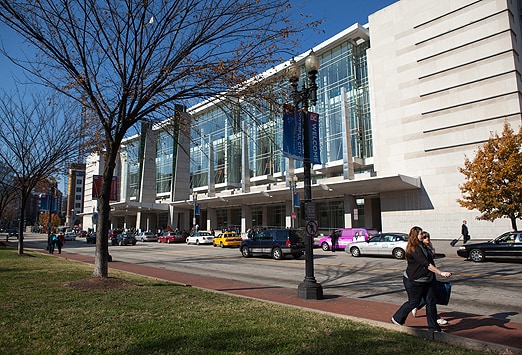 Among this year's highlights:
Some rheumatoid arthritis (RA) patients may be able to taper biologic therapy
Rheumatologists are more apt to use recommended biologic therapy
Ustekinumab eases psoriatic arthritis: PSUMMIT II trial
Strontium ranelate prevents structural damage in osteoarthritis: SEKOIA trial
Novel cathepsin K inhibitor builds bone in older osteoporotic women
Tofacitinib appears effective in RA patients with a suboptimal response to previous biologic therapies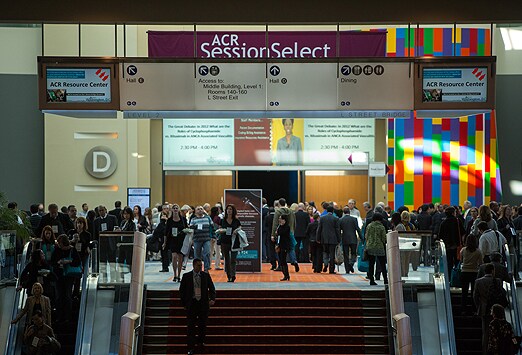 Some RA Patients May Be Able to Taper Biologics
Tapering or even stopping tumor necrosis factor (TNF)-inhibitor therapy is feasible for a sizable number of patients with RA who are stabilized and in remission, according to a randomized trial. "This study is relevant for the burden of treatment for RA patients and the economic burden to society. These drugs are expensive. If we can taper the intervals and use less drug, we can reduce the cost and possibly reduce the risk of infection and lymphoma," said study leader Bruno Fautrel, MD, PhD, from University of Paris Medical Center in France.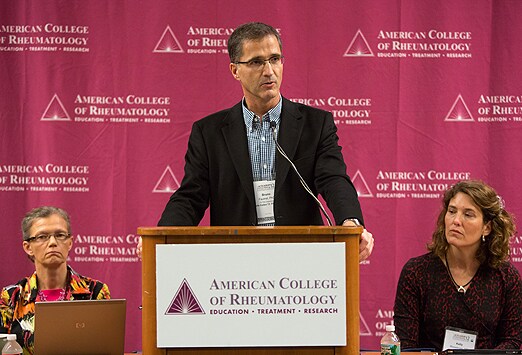 Optimal Therapy for RA More Likely Under Rheumatologist Care
Medicare recipients who don't have access to a rheumatologist are more likely to be treated with steroids alone, instead of the recommended disease-modifying antirheumatic drugs (DMARD), according to a study discussed at the conference. "Access to a rheumatologist was the single strongest predictor of DMARD use, said study coauthor Jinoos Yazdany, MD, from University of California, San Francisco. "This study suggests that it is important to track the use of DMARDs as a performance measure in Medicare recipients. This information may be useful to payers and health systems seeking to improve performance on quality measures for RA," Dr. Yazdany added.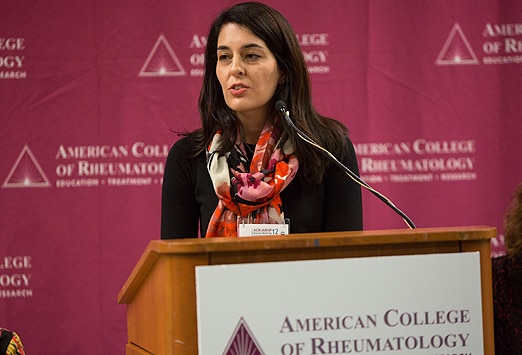 Psoriatic Arthritis Improved With Ustekinumab
Ustekinumab (Stelara, Centocor), an inhibitor of interleukin (IL)-12 and IL-23 approved in the United States for psoriasis, is safe and effective in patients with psoriatic arthritis, according to results from the phase 3 PSUMMIT II trial. Significant improvements in the signs and symptoms of psoriatic arthritis were seen in patients with active disease treated with ustekinumab, including those previously treated with 1 to 5 TNF inhibitors, Arthur Kavanaugh, MD, University of California at San Diego, reported. "The data for this biologic therapy in psoriatic arthritis are promising," he said.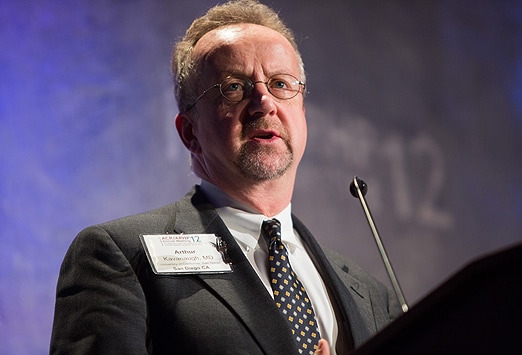 Strontium Ranelate Prevents Structural Damage in Knee OA
Treatment with strontium ranelate for 3 years prevents structural damage in patients with knee osteoarthritis (OA), according to results of the Strontium Ranelate in Knee Osteoarthritis (SEKOIA) trial presented here. The effects on structure also translated into less progression of knee OA to thresholds that lead to knee surgery, and doses of 2 g/day significantly improved symptoms and pain, reported Jean-Yves Reginster, MD, from University of Liège, Belgium. Kathryn Dao, MD, of the Baylor Research Institute, Dallas, Texas, said that these results are important "since we are so limited in therapeutic options for OA."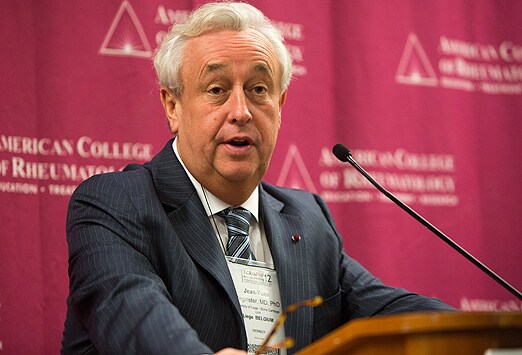 Novel Drug Builds Bone in Postmenopausal Osteoporotic Women
In a phase 2 trial, treatment with the investigational cathepsin K inhibitor odanacatib significantly improved bone mineral density at the femoral neck, hip, trochanter, and lumbar spine, compared with placebo, in postmenopausal women previously treated with alendronate. Earlier this year, the phase 3 trial of odanacatib assessing fracture risk in women with postmenopausal osteoporosis was stopped early after an independent data and safety monitoring committee determined that odanacatib had a favorable risk-benefit profile, reported lead investigator Roland Chapurlat, MD, from Hôpital Edouard Herriot in Lyon, France. That finding is expected to be presented in 2013.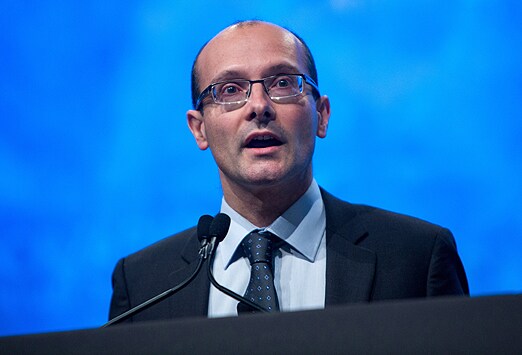 Tofacitinib Effective in RA After Poor Response to Biologics
Tofacitinib (Xeljanz, Pfizer), recently approved by the US Food and Drug Administration (FDA) for the treatment of moderate to severe RA not responsive to methotrexate, proved effective in a large study of patients with a suboptimal response to previous biologic therapies. The response to the drug was maintained during 2-year extension studies, reported G. R. Burmester, MD, from the Charité University Hospital, Berlin, Germany.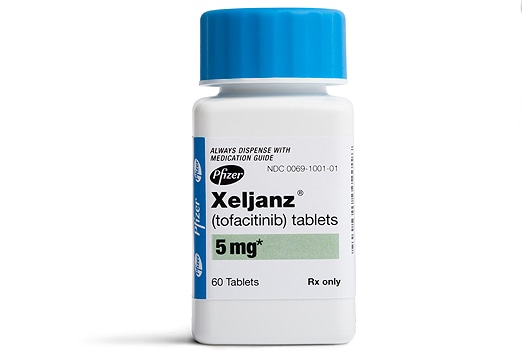 Apremilast Effective in Psoriatic Arthritis
Apremilast (Celgene), an investigational oral small-molecule inhibitor of phosphodiesterase 4 (PDE4), led to significant improvement in the signs and symptoms of psoriatic arthritis in patients who failed to respond to recommended drugs, including DMARDs and biologics, in the phase 3 PALACE-1 trial. Lead investigator Arthur Kavanaugh, from University of California, San Diego, who reported the results, said the drug was "well tolerated and has a good side-effect profile." Celgene expects to file a new drug application to the FDA in 2013.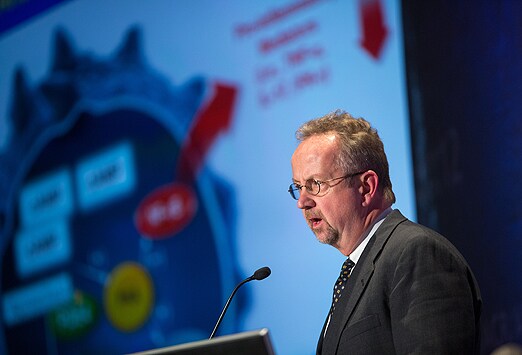 RA Treated With Abatacept Comparable to Adalimumab
Abatacept and adalimumab had comparable efficacy after 1 year of treatment in the AMPLE study, the first fully powered study to compare 2 different biologics in the treatment of RA patients on background methotrexate. Subcutaneous abatacept was comparable to adalimumab according to most efficacy measures, including radiographic progression. Safety of the 2 drugs was generally similar, with fewer discontinuations and injection site reactions observed with abatacept, reported lead investigator Michael Weinblatt, MD, from Brigham and Women's Hospital, Boston, Massachusetts.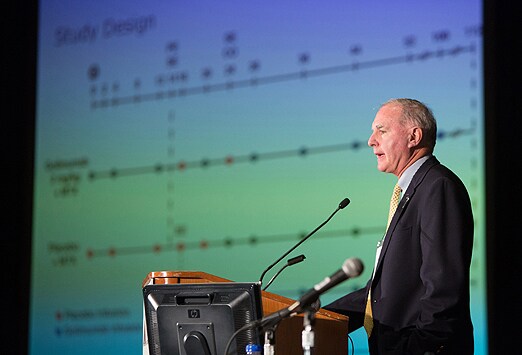 Tanezumab-Related Adverse Events Adjudicated
Treatment with tanezumab in a phase 3 study was not associated with an increase in osteonecrosis, as initially reported, but was associated with an increase in rapid progression of osteoarthritis in 68 patients, according to findings from an independent adjudication committee (IAC) discussed at the meeting. Patients who experienced progression were administered higher doses of tanezumab, and were administered tanezumab in combination with NSAIDs, said lead author of the report, IAC member Marc Hochberg, MD, from the University of Maryland School of Medicine, Baltimore.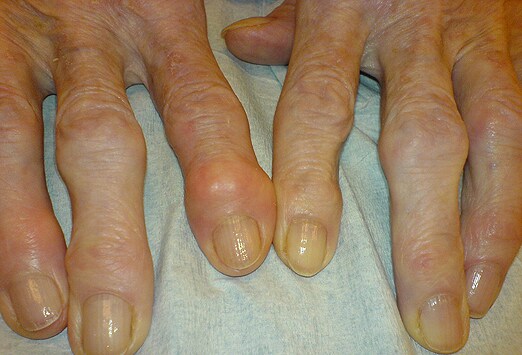 Investigational IV Golimumab Inhibits Structural Damage in RA
An intravenous form of golimumab (plus methotrexate) induced and maintained improvements in RA signs and symptoms and inhibited the progression of structural damage in a phase 3 study of patients with active RA despite background methotrexate. The benefits persisted from week 24 through week 52, reported Michael Weinblatt, MD, of Brigham and Women's Hospital, Boston, Massachusetts. Patients received a 30-minute IV infusion of golimumab 2 mg/kg or placebo at weeks 0, 4, and then every 9 weeks during the trial. Eric L. Matteson, MD, from Mayo Clinic, Rochester, Minnesota, said "a lot" of patients will find IV golimumab more convenient than subcutaneous injections.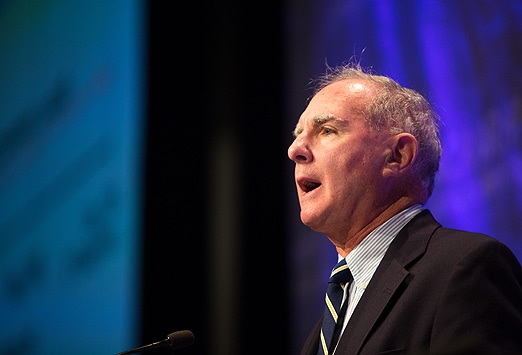 Tocilizumab Shows Promise for Juvenile Idiopathic Arthritis
The interleukin-6 inhibitor tocilizumab (Actemra) was highly effective in the treatment of polyarticular juvenile idiopathic arthritis (JIA), leading to a significant reductions in flares in the phase 3 international CHERISH trial, reported Hermine Brunner, MD, MBA, from Cincinnati Children's Hospital in Ohio. "I am excited to see [that] we apparently have yet another highly effective biologic agent for polyarticular JIA. I am eager to learn more about the best use of tocilizumab, compared with other FDA-approved biologic agents," commented Timothy Beukelman, MD, a pediatric rheumatologist at the University of Alabama at Birmingham.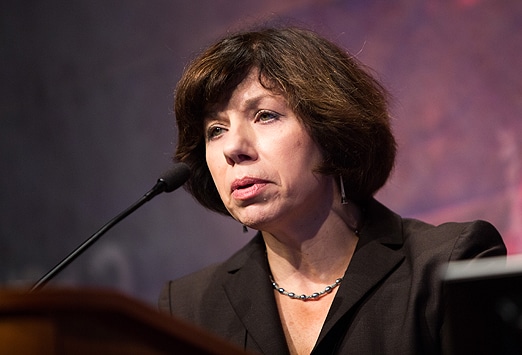 TNF Inhibitors Do Not Appear to Increase Risk for Lymphoma
A large study provides more evidence that anti-TNF therapy does not raise the risk for lymphoma over the background risk associated with RA, reported Louise K. Mercer, PhD, from the University of Manchester in the United Kingdom. The risk for lymphoma is included in the labeling of all TNF inhibitors. "In retrospect, all the data suggest that the increased risk is almost completely attributable to disease, not to the drug," commented Eric Ruderman, MD, from Northwestern University Feinberg School of Medicine, Chicago, Illinois. "Rheumatologists and patients should be comfortable that the majority of the risk is disease-related," he added.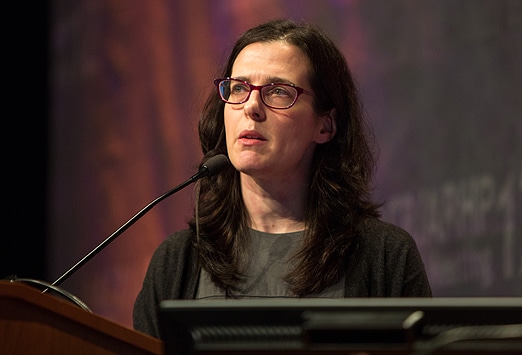 Automated Cell-Phone System Expedites Monitoring Early RA
In a Finnish study, an automated cell-phone system used for 6 months helped doctors "red flag" patients with early RA who needed attention and allowed patients who were doing well on their medications to forgo clinic visits. The study, reported by Tuulikki Sokka, MD, from Jyväskylä Central Hospital, involved 14 clinics and 137 patients. Since it was completed, the automated cell-phone system has been expanded to a much larger population. "I am fascinated by this study," said Kelly Weselman, MD, of WellStar Rheumatology, Atlanta, Georgia. "We currently have shortages of rheumatologists in the United States. This automated cell-phone system may be the wave of the future, with distant oversight between clinic visits."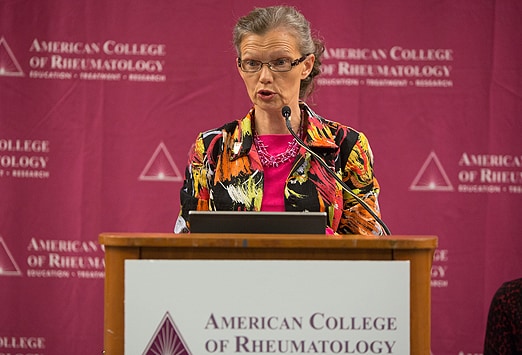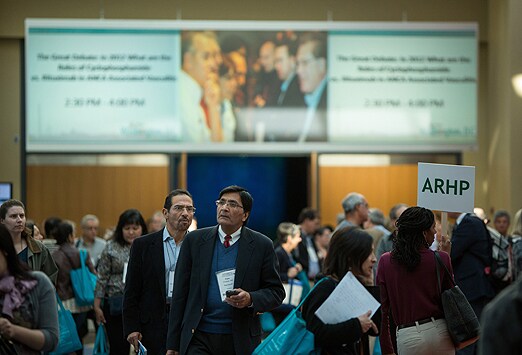 Contributors
Deborah Flapan, Director, Medscape Medical News, Chicago, Illinois
Darbe Rotach, Medscape Senior Photo Editor, New York City
Allison Shelley, Freelance Photographer, Washington, DC
Megan Brooks, Freelance Journalist, Weston, Connecticut
Alice Goodman, Freelance Journalist, New York City