The American College of Allergy, Asthma, and Immunology (ACAAI) held its 2012 Annual Scientific Meeting in Anaheim, California, from November 8 to 13, 2012. The theme was "Over the Horizon: Expanding Expertise." ACAAI President Stanley Fineman, MD, from the Atlanta Allergy and Asthma Clinic in Georgia, said the program committee selected this theme to "help us see what is going on in the future, to expand our expertise, to make sure that we are able to keep current, and to hone our skills so we can adapt to any changes in healthcare and any new research involved with treating our patients."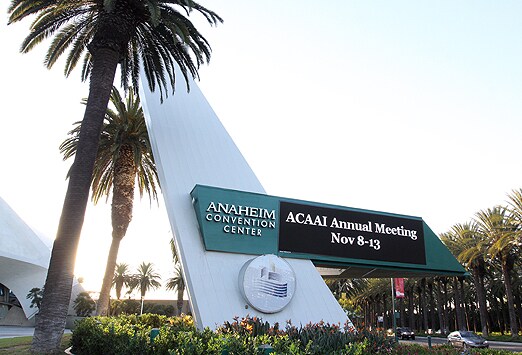 Among the highlights of the meeting:
Children apt to outgrow egg and milk allergy
Lone star tick may be behind red meat allergy
New dry nasal spray effective in kids with seasonal allergic rhinitis
Regular trips to the allergist curbs anaphylaxis risk
Egg allergic kids may tolerate baked egg products
Egg Allergy Most Likely to Be Outgrown
Of the 8 most common food allergies, egg is most likely to be outgrown by children, according to a study presented by Ruchi S. Gupta, MD, MPH, of Northwestern University Feinberg School of Medicine, Chicago. By age 10, children with egg (55%) and milk (45%) allergy developed tolerance more frequently than those with other food allergies, whereas children with tree nut (16%) or shellfish (14%) allergy developed tolerance less frequently. Jay Portnoy, MD, of the University of Missouri–Kansas City said the findings are "reassuring and lets us tell parents that more than half of kids with egg allergy and 45% with milk allergy will outgrow their food allergy by the age of 10."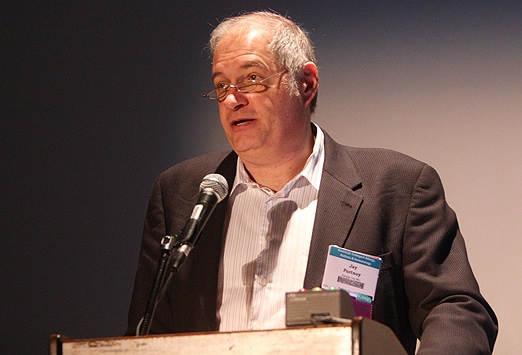 Culprit Found for Newly Emerging Red Meat Allergy
People who develop allergic symptoms hours after eating red meat may be suffering from alpha-gal allergy, thanks to a bite from the lone star tick, conference delegates learned. Once thought to be endemic to the southeast, the lone star tick (Amblyomma americanum) and consequent alpha-gal allergy appear to be more widespread than originally believed, said senior author Michelle Altrich, PhD, clinical laboratory director at ViraCor-IBT Laboratories in Lee's Summit, Missouri.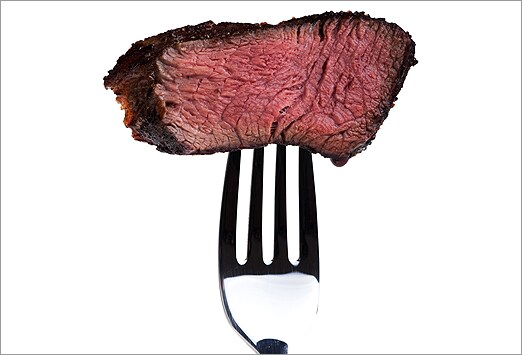 New Dry Nasal Spray Safe and Effective in Kids
A new dry nasal spray formulation of beclomethasone dipropionate (BDP; QNASL Nasal Aerosol, Teva Pharmaceutical Industries Ltd), recently approved to treat allergic rhinitis in adolescents and adults, is also safe and effective for the treatment of seasonal allergic rhinitis in children, according to a phase 3 study. "This is a metered-dose, pressurized nasal spray rather than a wet pump spray, so not only is it safe and effective in kids, personally, I think it's easier to deliver the product," said lead author William W. Storms, MD, from University of Colorado Health Sciences Center and a practicing allergist in Colorado Springs.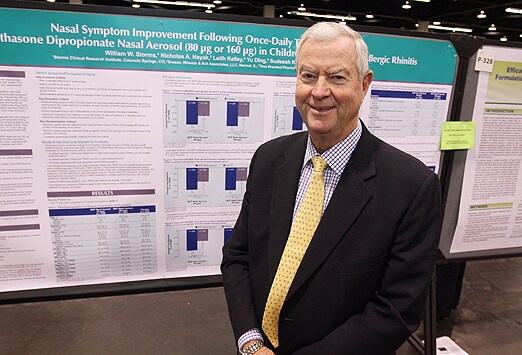 Regular Visits to Allergist Lower Anaphylaxis Risk
People with known allergies who make regular visits to their allergist or immunologist have a lower risk for severe anaphylaxis compared with their counterparts who do not, reported Sunday Clark, ScD, assistant professor of emergency medicine and public health at Weill Cornell Medical College, New York City. Her findings stem from a retrospective review of data on 11,972 individuals with a visit to the emergency department or hospitalization for anaphylaxis between 2002 and 2008. Dr. Clark said she hopes the study will raise awareness about the importance of preventive anaphylaxis care for individuals with known allergies.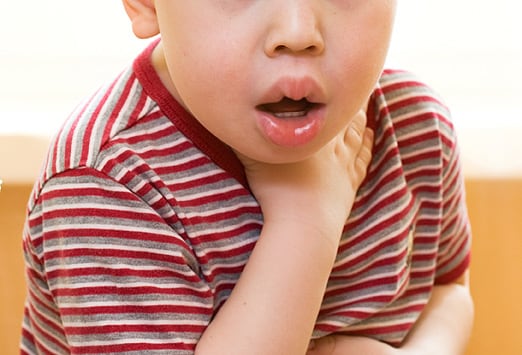 Kids Allergic to Hen's Egg Tolerate Baked Egg
Many children with hen's egg allergy are able to tolerate the baked egg products, such as cakes and breads, reported Rushani W. Saltzman, MD, from Children's Hospital of Philadelphia, Pennsylvania. In a study of 36 children who underwent supervised, graded baked egg food challenge, 20 (56%) were able to tolerate 3 eggs in a standard cake or bread recipe baked at 350° F for at least 30 minutes. "Our study and those previously published by various research groups show that there is hope for patients with egg allergy to potentially tolerate certain forms of egg, namely, baked egg," Dr. Saltzman said.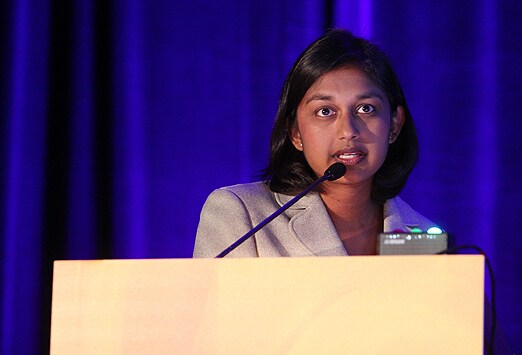 Asthma Worsens When Inhaled Corticosteroids Stopped?
Current asthma guidelines suggest decreasing or stopping regular use of controller medications when asthma is stable. But results of a meta-analysis hint that this may not be such a good idea in some patients. "We found an increased risk for asthma attacks in patients who stop their chronic asthma medicines, but also found a large population of people with asthma who do very well after stopping their chronic asthma medicine," said Matthew A. Rank, MD, from Mayo Clinic, Scottsdale, Arizona.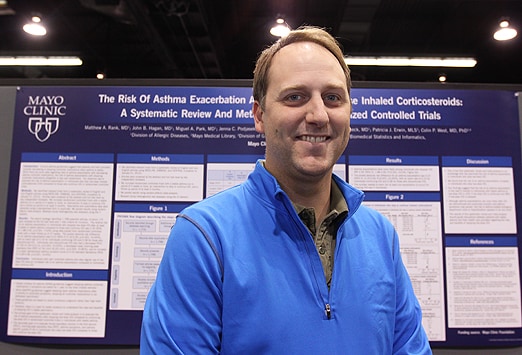 History of Atopy May Predict Serious Adverse Drug Reactions
Patients who have had an adverse drug reaction in the past, or who have a history of atopy, including asthma, eczema, or allergic rhinitis, may be at increased risk for more severe adverse drug reactions, hints a retrospective chart review of 369 adverse drug reactions that occurred over a 13-month period. As a result of this finding, physicians should strive to be more vigilant with these patients when they prescribe a new medication, advised lead author Janelle M. Sher, MD, from Winthrop Hospital, Mineola, New York.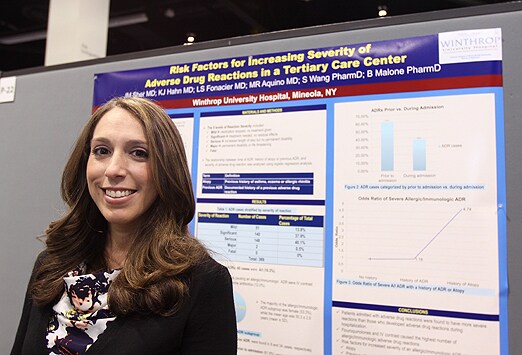 Patients Forget How to Use EpiPen After 3 Months
Patients who carry epinephrine auto-injectors may need periodic retraining on how to use them. A study presented in an oral session suggests that patients with a history of anaphylaxis who have been prescribed an EpiPen forget how to use them after about 3 months. Rabia Q. Chaudhry, MD, from the University of Medicine and Dentistry of New Jersey in Newark, found that most patients thought they knew how to use their EpiPen, but none of them knew they had to rub the site immediately after the injection, and most had a problem figuring out what side of the pen to use.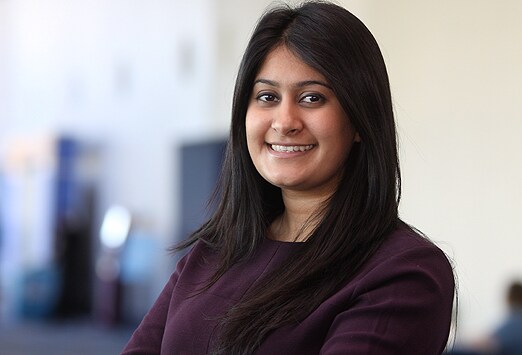 Properly Cleaned Carpeting Okay for People With Asthma
People with allergies or asthma do not have to remove carpeting from their home as long as it is effectively cleaned, according to a study presented by Bruce Mitchell, MD, from Airmid Healthgroup in Dublin, Ireland. The study found that intensive carpet cleaning was highly effective in reducing both surface allergen and airborne particle counts, and the allergens that accumulate in the base of carpets. The researchers say data supporting the recommendation that carpets be removed from the homes of people with asthma or allergy are inconsistent, and they call for further research into this area.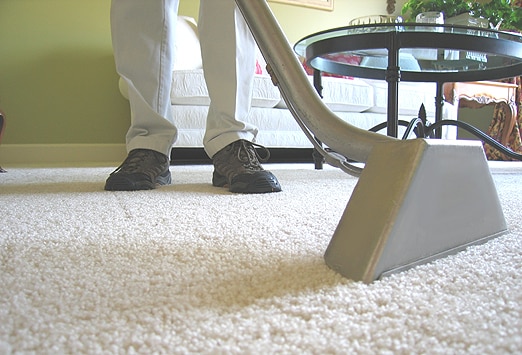 Vocal Cord Dysfunction Predictors Identified
Younger age, shortness of breath, and stridor are strong predictors of vocal cord dysfunction, a study found. If the predictive value of these factors is confirmed in a larger population, it could help direct a clinician's decision to refer a patient for stroboscopic evaluation to confirm the diagnosis, said senior researcher Jonathan A. Bernstein, MD, professor of medicine at the University of Cincinnati in Ohio. Vocal cord dysfunction remains underrecognized, underdiagnosed, and can complicate the management of patients with asthma, Dr. Bernstein noted.
On-Demand At-Home Treatment for HAE Rarely Used
Despite international guidelines recommending on-demand medicines for at-home attacks in patients with hereditary angioedema (HAE), very few physicians are prescribing such therapy, according to a survey of 201 physicians mainly from Asia, Europe, and South America. "Only 4% of physicians internationally are using self- or home therapy for the treatment of acute attacks," reported Puneet Bajaj, MD, from the Penn State-Hershey College of Medicine in Pennsylvania. "The majority of physicians still treat these patients in a hospital setting, and this leads to treatment delays and poor outcomes."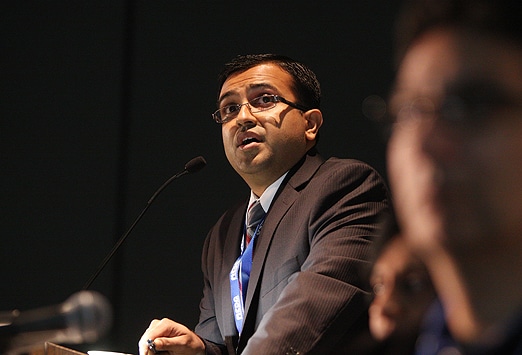 Paramedics Often Fail to Give Epinephrine for Anaphylaxis
Paramedics who respond to emergency calls for patients with signs of acute allergic reaction and anaphylaxis often don't administer epinephrine, according to a study presented in an oral session. A look back at prehospital calls made to 911 for emergency medical services in Broward County, Florida, found that of 52 patients who were experiencing anaphylaxis, only 15% were given epinephrine by the responding paramedics, reported Nabil El Sanadi, MD, chief of emergency medicine, Broward Health Medical Center in Fort Lauderdale, Florida.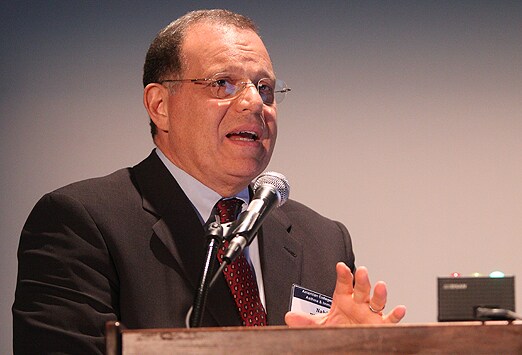 Orange Juice Can Trigger Dangerous Syndrome
Food protein–induced enterocolitis syndrome (FPIES) may be triggered by orange juice, Tara Federly, MD, of Children's Mercy Hospital and the University of Missouri in Kansas City, reported in a poster session. She described a 2-year-old who presented with lethargy and severe vomiting that required hospitalization on 5 occasions. The child's mother implicated orange juice as an apparent trigger because the reaction usually occurred a couple of hours after he drank it. Further testing confirmed her suspicion. Dr. Federly said other fruits have been implicated in FPIES, such as apple, pear and banana, but not orange juice, until now.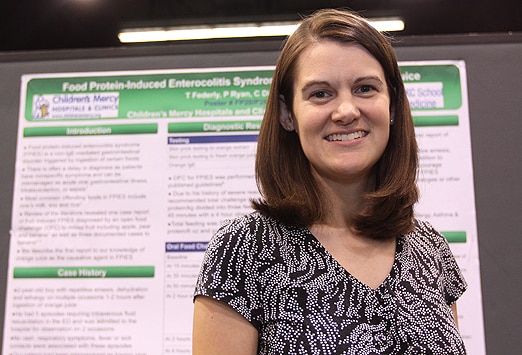 African Ancestry Linked to More Severe Asthma
The purer the genetic African ancestry of a black man, the more likely he is to suffer from severe asthma, according to research shared by Jennifer Ann Rumpel, MD, from the Henry Ford Health System in Detroit, Michigan. "Our findings suggest that genes play a role in increasing the risk of asthma attacks, and that some of these genetic risk factors partition with African ancestry," she said. Jay M. Portnoy, MD, of University of Missouri–Kansas City, said the study provides "very convincing evidence that in fact genetics do play a role in the severity of asthma attacks."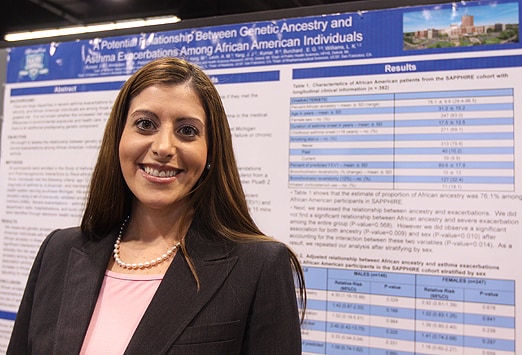 Contributors
Deborah Flapan, Director, Medscape Medical News, Chicago, Illinois
Darbe Rotach, Medscape Senior Photo Editor, New York City
Kiya Gibbons, Freelance Photographer, Los Angeles, CA
Megan Brooks, Freelance Journalist, Weston, Connecticut
Fran Lowry, Freelance Journalist, Orlando, Florida