The American Academy of Ophthalmology (AAO) partnered with the Asia-Pacific Academy of Ophthalmology to hold their 4th Joint Meeting from November 10 to 13, 2012, in Chicago, Illinois. The meeting offered more than 280 instructional courses, nearly 100 skills transfer labs, 50 symposia and "Spotlight Sessions," and hundreds of scientific papers and posters.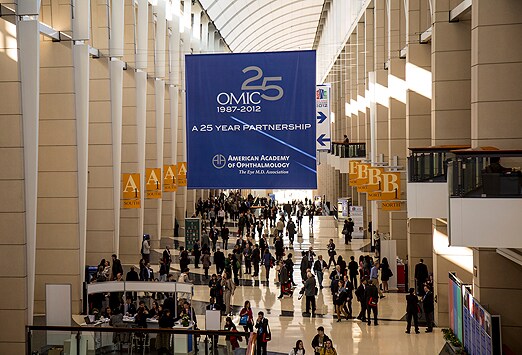 Attendees heard new research results on a variety of topics in ophthalmology. Among the highlights:
Aflibercept for macular degeneration maintains effect at 96 weeks: VIEW 1 and VIEW 2 trials
Topical antibiotics not needed for intravitreal injections
Microstent may offer alternative to medication for glaucoma
LASIK very successful regardless of laser used
Ranibizumab curbs diabetic retinopathy severity
Avoid genetic testing for glaucoma and AMD for now: AAO position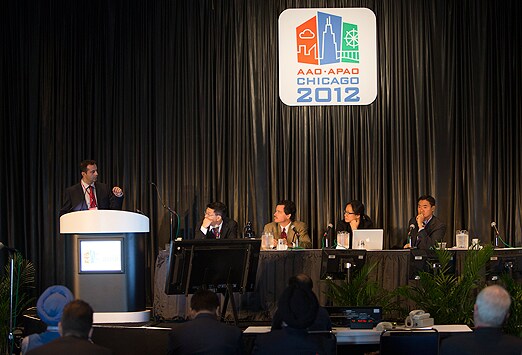 Aflibercept for Macular Degeneration Maintains Improvement
In patients with neovascular age-related macular degeneration (AMD), improvements in visual acuity as a result of intravitreal injections of aflibercept were maintained out to 96 weeks in 2 phase 3 trials, according to an update presented by Peter Kaiser, MD, from the Cleveland Clinic, Ohio. "Visual and anatomic improvements observed at Week 52 were largely maintained through Week 96 with modified quarterly dosing," he said. "The efficacy of aflibercept 2.0 mg given every 2 months was similar to monthly ranibizumab." Photo Courtesy of Thinkstock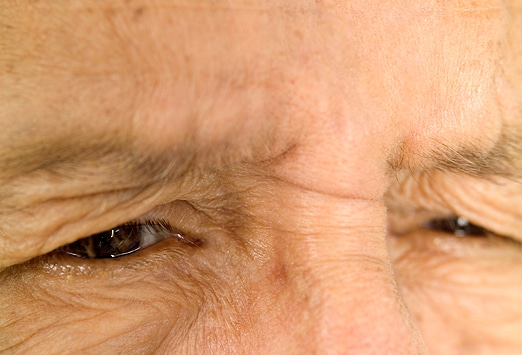 Topical Antibiotics Not Necessary for Intravitreal Injections
Topical antibiotic prophylaxis is completely unnecessary in association with intravitreal injections, according to findings from more than 15,000 injections by a single surgeon who presented his data at the conference. "Only 1 patient out of more than 15,000 developed endophthalmitis in the absence of prophylaxis," said Abdhish R. Bhavsar, MD, attending surgeon and retina-vitreous specialist at the Phillips Eye Institute in Minneapolis, Minnesota.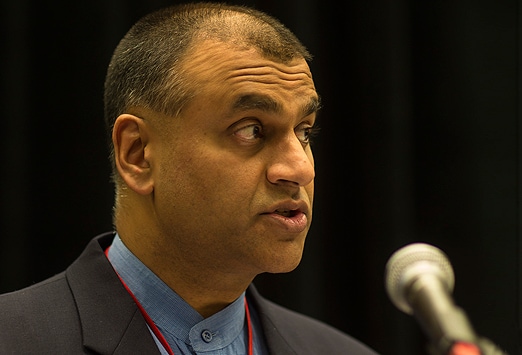 For Glaucoma, Microstent May Offer Alternative to Medication
An intracanalicular microstent achieved significant and sustained lowering of intraocular pressure (IOP) in patients with primary open-angle glaucoma, according to 12-month data from an international trial. "The Hydrus Microstent [Ivantis, Inc, Irvine, California] minimally invasive glaucoma surgery [MIGS] procedure provides safe and effective IOP reduction using an ab interno surgical approach," reported Thomas W. Samuelson, MD, of Minnesota Eye Consultants in Minneapolis.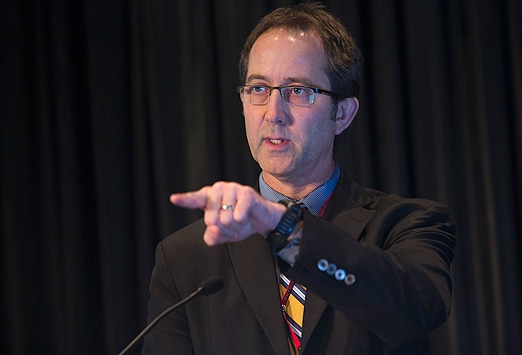 LASIK Extremely Successful Irrespective of Laser Used
With modern LASIK, the speed of visual recovery experienced by patients is rapid and contrast sensitivity function (CSF) is improved, according to results of a prospective study of 104 eyes (52 patients) presented by Daniel S. Durrie, MD, from Durrie Vision in Overland Park, Kansas. On day 1, 96% of eyes had 20/20 vision and 98% of patients had 20/16 vision in both eyes. At 1 month, 100% of patients had 20/20 vision, 92% had 20/16 vision, and 66% had 20/12 vision. CSF was significantly improved at 1 month at all spatial frequencies. Photo Courtesy of Thinkstock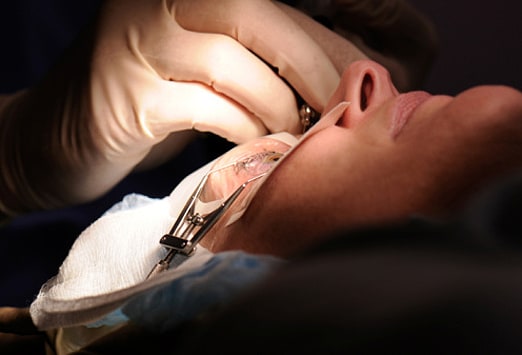 Diabetic Retinopathy Severity Reduced by Ranibizumab
Ranibizumab is effective in reducing the severity of diabetic retinopathy, according to an analysis of the RIDE and RISE randomized trial populations, researchers reported. The studies also showed that continuous treatment up to 36 months provided sustained benefits. "Our data suggest that a delay in administering ranibizumab therapy results in a reduction in the chance to improve the level of diabetic retinopathy severity," said Michael S. Ip, MD, Department of Ophthalmology, University of Wisconsin Medical School, Madison, who presented the findings. Photo courtesy of Genentech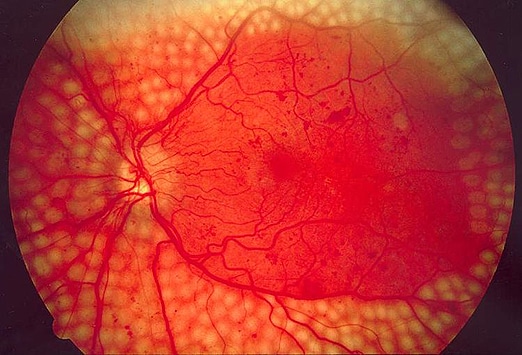 Glaucoma, AMD Genetic Testing Should Be Avoided for Now
It remains the AAO's position that eye physicians and surgeons should avoid genetic testing for late-onset primary open-angle glaucoma and AMD, Edwin M. Stone, MD, PhD, director, Institute for Vision Research, University of Iowa, Iowa City, said during press conference. In reiterating the Academy's position, he said, as of now, the standard clinical examination is more sensitive and specific for detecting treatable disease than any genetic test.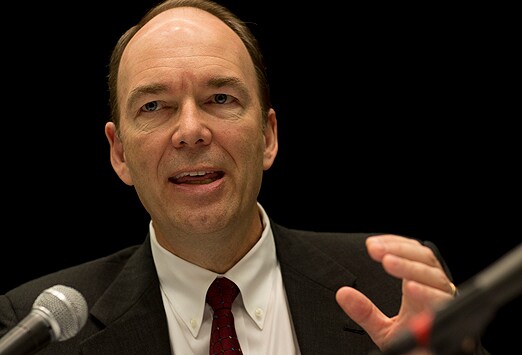 Total Iron, Calcium Intake Linked to Glaucoma Risk
In the National Health and Nutrition Examination Survey (NHANES), higher total intakes of calcium and iron (including dietary and supplement intake) were associated with increased risk of self-reported glaucoma, reported Sophia Y. Wang, a medical student at the University of California, San Francisco. But greater dietary intake of calcium and iron, however, was associated with a decreased odds of glaucoma in the analysis. "We think dietary rather than supplementary intake of iron and calcium may be absorbed differently, in different forms, or act in biologically different ways," Wang said.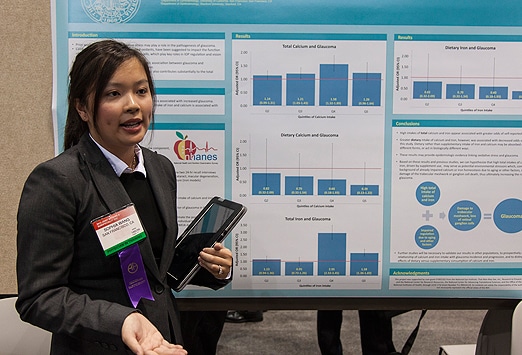 Ranibizumab Effect on Wet AMD Fades With Time
Patients with neovascular (wet) age-related macular degeneration (AMD) who are treated with the anti-VEGF agent ranibizumab are at risk for substantial vision loss late in the treatment course. This may be mediated in part by the frequency of the intravitreal injections. These were the main findings from a long-term follow-up of pivotal trial populations from ranibizumab studies presented by Soraya Rofagha, MD, of the University of California, San Francisco. Photo Courtesy of Thinkstock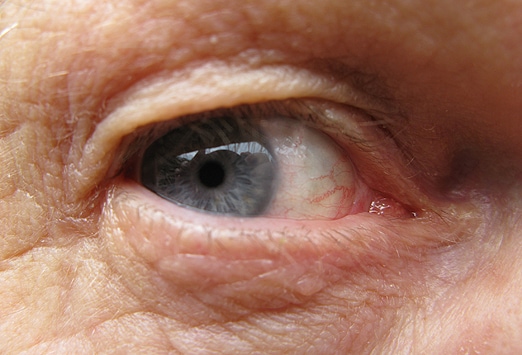 Combination Outperforms Ranibizumab Alone in AMD
A phase 2b study found a marked reduction in vision loss in patients with wet AMD who were treated with the novel anti-PDGF compound E10030 (Fovista) in combination with ranibizumab. The study of 449 patients met the prespecified primary efficacy end point of mean vision gain with the combination, compared with ranibizumab alone, reported Pravin U. Dugel, MD, from Retinal Consultants of Arizona in Phoenix.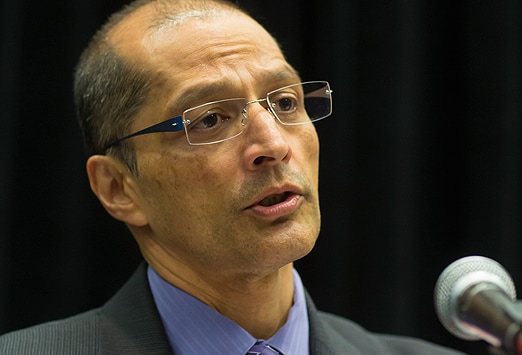 Cataract Surgery Moving Forward With Femtosecond Lasers
Femtosecond laser systems may improve outcomes for cataract surgery over conventional approaches, according to Michael Lawless, MD, from the University of Sydney in Australia, who presented a retrospective consecutive case-comparison review of his first 500 procedures done with the LenSx system. Femtosecond lasers have been on the market for about a year. The LensAR laser was approved in May 2010, the LenSx system (Alcon, Inc) in 2011, Bausch + Lomb's Victus laser in August 2012, and the Catalys laser (OptiMedica Corp) in September 2012.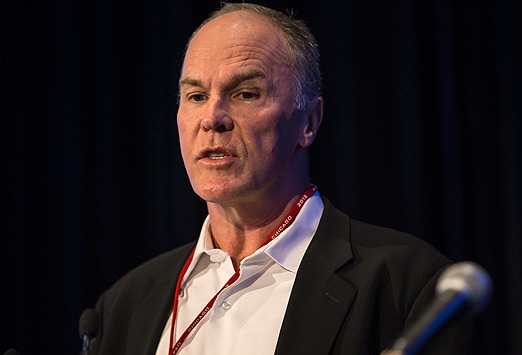 Timolol Gel Effective for Infantile Capillary Hemangiomas
Topical timolol maleate gel 0.25% is safe and effective for treatment of cutaneous infantile capillary hemangiomas that are not visually threatening, Christopher B. Chambers, MD, of Northwestern University Feinberg School of Medicine, Chicago, reported based on a retrospective study he was involved in. In his experience, "this treatment can be considered for both superficial and mixed lesions, but other treatment options must be considered for deep lesions," he said.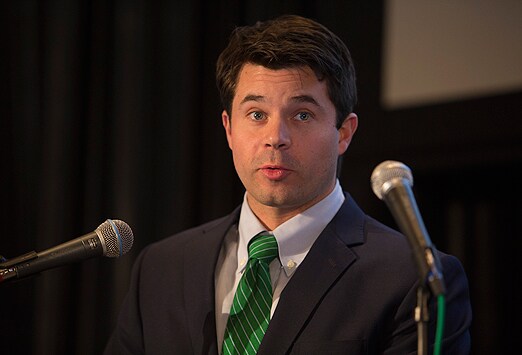 Corneal Transplant With DMEK Faster and Possibly Better
Descemet membrane endothelial keratoplasty (DMEK) is a promising procedure for patients with corneal endothelial disorders, according to a large prospective study presented by Fayyaz Musa, MD, from the Huddersfield and Calderdale NHS Trust in the United Kingdom DMEK is a new type of partial-thickness corneal graft in which only the innermost corneal layers are replaced, rather than the whole thickness of the cornea, as happens in a conventional full-thickness graft (i.e., penetrating keratoplasty [PK]). "DMEK offers improved optical quality, fast and often complete visual rehabilitation, fast stabilization of refraction, and small refractive shift," Dr. Musa said.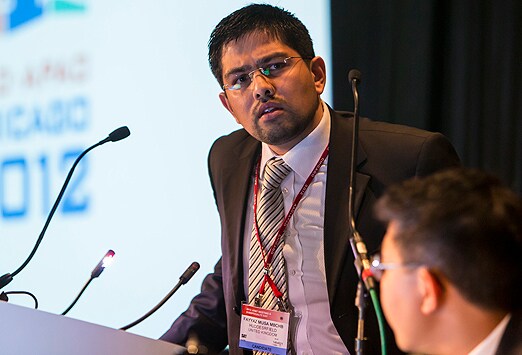 Intavitreal Bevacizumab Appears Safe for ROP
Intravitreal bevacizumab was effective for severe or threshold retinopathy of prematurity (ROP) and ocular complications, and consequences were rare in a 6-year follow-up study of infants (137 eyes) treated at a center in India. "We feel that intravitreal bevacizumab has a role in threshold ROP, particularly for more aggressive posterior disease, and particularly in our part of the world where ROP develops in larger babies, said study presenter Alay S. Banker, MD, from Banker's Retina Clinic and Laser Centre in Ahmedabad.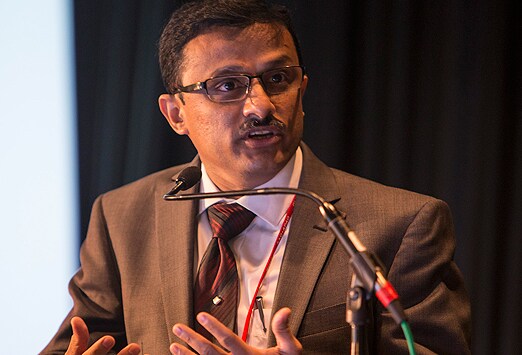 Microbial Keratitis Rare After LASIK or PRK Surgery
Refractive surgery is a safe means of correcting refractive error. Vasudha A. Panday, MD, from the refractive surgery center at Lackland Air Force Base in Texas, and colleagues reviewed all 24,446 cases of photorefractive keratectomy (PRK) and LASIK surgery that took place from January 2005 to December 2011. They identified only 1 case of microbial keratitis -- incidence rate of only 0.0041%. Rajesh K. Rajpal, MD, from the See Clearly Vision group in Arlington, Virginia, said Dr. Panday presented a "very nice paper with obviously a large number of patients."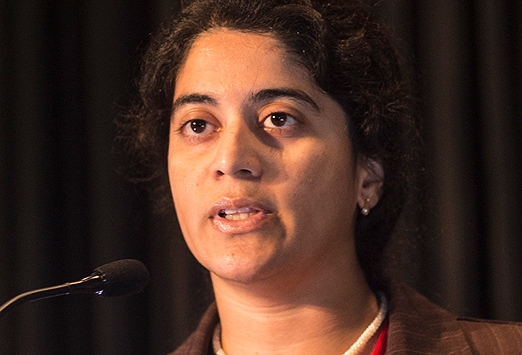 Glaucoma Well Controlled at 1 Year With Cypass Micro-Stent
The CyPass Micro-Stent procedure appears safe and effective in lowering intraocular pressure (IOP) for at least 12 months, both as a stand-alone procedure and when done in conjunction with cataract surgery, for patients with primary open-angle glaucoma, according to 1-year results of the 460-patient CyCLE study. The CyPass Micro-Stent is the first microinvasive glaucoma stent designed to reduce IOP by enhancing aqueous outflow to the supraciliary and suprachoroidal spaces. CyPass implantation is "conjunctiva-, sclera- and trabecular meshwork-sparing and can be combined with phaco," said Steven D. Vold, MD, from Vold Vision in Fayetteville, Arkansas.
Wavefront-Guided Platform May Be Preferable for PRK
Outcomes may be better with wavefront-guided (WG) PRK than with wavefront-optimized (WO) PRK for patients older than 40 years, according to a study presented Joshua Roe, MD, from the Uniformed Services Health Education Consortium in San Antonio, Texas. "We think that the aberrations induced by the aging cornea and lens become more important over time. WG strategies take the aberrations of each eye into account, taking a wavescan of the entire eye and attempting to correct for it," the authors wrote in their abstract.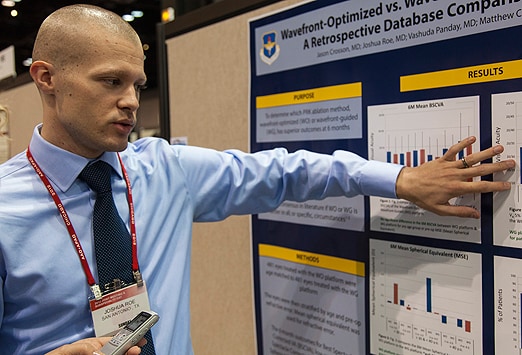 New Delivery System for Glaucoma Medication
A novel sustained-release travoprost punctum plug (TTP) achieves therapeutic drug delivery levels over 30 days and may be an alternative to topical drops, particularly in patients with poor compliance, said Shamira Perera, MBBS, of the Singapore National Eye Center. He presented the results of his TPP feasibility study in 17 patients with ocular hypertension or open angle glaucoma. The TTP consists of a rod-shaped, dried polyethylene glycol-based hydrogel. The medication is embedded in the hydrogel. The TPP was inserted into either the upper or lower punctum after punctal dilation. The TPP then released drug to the ocular surface.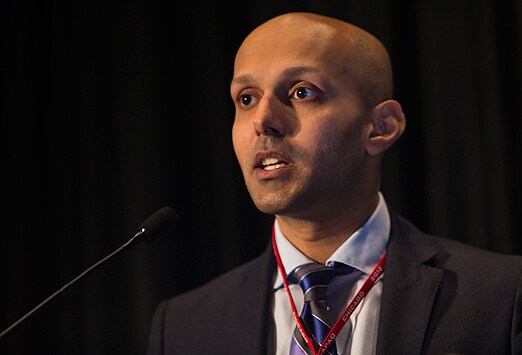 Headaches in Children Appear Unrelated to Vision Problems
Vision and other eye problems are not linked to recurring headaches in children, even if the headaches strike while the child is doing schoolwork or other visual tasks. The findings stem from a study of 158 children 18 years old and younger who presented to a pediatric ophthalmology practice complaining of headaches. "This information should be passed along to pediatricians," said study presenter Zachary Roth, MD, from the Albany Medical Center, New York.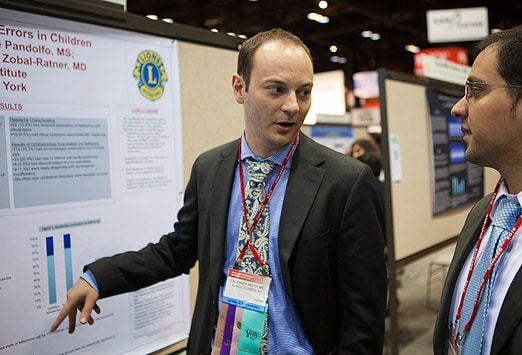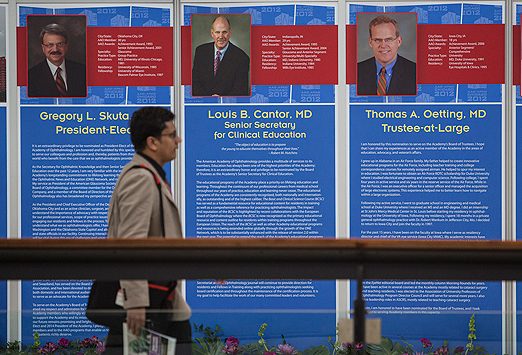 Contributors
Deborah Flapan
Director, Medscape Medical News, Chicago, Illinois
Darbe Rotach
Medscape Senior Photo Editor, New York City
Charles Cherney
Freelance Photographer, Chicago, Illinois
Megan Brooks
Freelance Journalist, Weston, Connecticut
Caroline Helwick
Freelance Journalist, New Orleans, Louisiana
Lara C. Pullen, PhD
Freelance Journalist, Chicago, Illinois