Medicine and the Machine
Join Medscape editor-in-chief Eric Topol, MD, and master storyteller and clinician Abraham Verghese, MD, as they interview experts on the hottest topics in healthcare ranging from COVID-19 to social determinants of health to bringing humanity back to medicine. Subscribe Now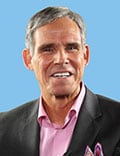 Eric Topol, MD Medscape Editor-in-Chief Eric Topol, MD, has led the flagship National Institutes of Health–supported Scripps Translational Science Institute since 2006 and cofounded the West Wireless Health Institute. He is a professor of molecular medicine at Scripps Research and senior consultant in the Division of Cardiovascular Diseases at Scripps Clinic. Topol pioneered the development of many routinely used medications, including tissue plasminogen activator, clopidogrel (Plavix), bivalirudin (Angiomax), and abciximab (ReoPro), and was the first physician to raise safety concerns about rofecoxib (Vioxx). He has published 1100 peer-reviewed articles and over 30 medical textbooks.
Topol was elected to the National Academy of Medicine (formerly Institute of Medicine) of the National Academy of Sciences and is one of the top 10 most cited researchers in medicine. He is the author of The Creative Destruction of Medicine (2012), The Patient Will See You Now (2015), and Deep Medicine: How Artificial Intelligence Can Make Healthcare Human Again (2019), published by Basic Books.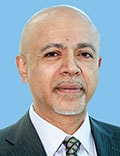 Abraham Verghese, MD Abraham Verghese, MD, is a critically acclaimed best-selling author and a physician with an international reputation for his focus on healing in an era when technology often overwhelms the human side of medicine. Now vice chair and professor of the theory and practice of medicine in the Department of Medicine at Stanford University, he was born in Ethiopia and was educated at Madras Medical College in India. Dr Verghese's books include My Own Country: A Doctor's Story, The Tennis Partner: A Doctor's Story of Friendship and Loss, and Cutting for Stone. His writing has also appeared in the New Yorker, the Atlantic, the New York Times, the New York Times Magazine, and the Wall Street Journal, among other publications. Verghese was elected to the National Academy of Sciences, is a 2014 recipient of the Heinz Award for Arts and Humanities, and in 2016 received the National Humanities Medal from President Barack Obama.