Answer
Croup manifests as hoarseness, a seal-like barking cough, inspiratory stridor, and a variable degree of respiratory distress. However, morbidity is secondary to narrowing of the larynx and trachea below the level of the glottis (subglottic region), causing the characteristic audible inspiratory stridor (see the image below).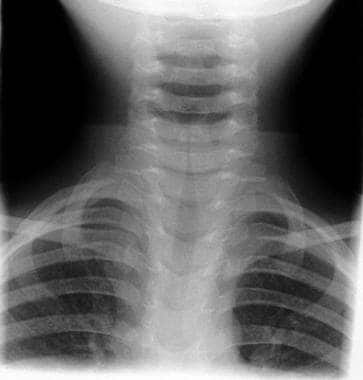 Child with croup. Note the steeple or pencil sign of the proximal trachea evident on this anteroposterior film. Courtesy of Dr. Kelly Marshall, CHOA at Scottish Rite.
(See Prognosis, Clinical, and Workup.)
---
Did this answer your question?
Additional feedback? (Optional)
Thank you for your feedback!