Answer
Vibrio cholerae is a gram-negative curved bacillus that is motile by means of a single flagellum. Laboratory diagnosis is required not only for identification but also for epidemiological purposes (see the image below).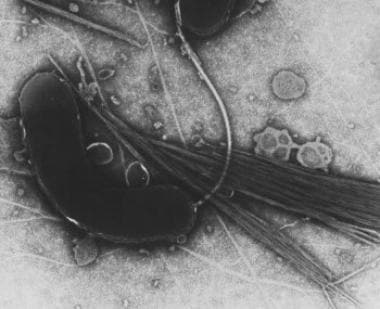 Electron microscopic image of Vibrio cholera.
Although observed as a gram-negative organism, the characteristic motility of Vibrio species cannot be identified on a Gram stain, but it is easily seen on direct dark-field examination of the stool.
---
Did this answer your question?
Additional feedback? (Optional)
Thank you for your feedback!