Answer
Cholera is an intestinal infection caused by Vibrio cholerae (see the images below). The hallmark of the disease is profuse secretory diarrhea. Cholera can be endemic, epidemic, or pandemic. Despite all the major advances in research, the condition still remains a challenge to the modern medical world. Although the disease may be asymptomatic or mild, severe cholera can cause dehydration and death within hours of onset.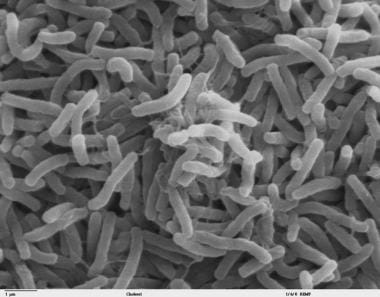 Scanning electron microscope image of Vibrio cholerae bacteria, which infect the digestive system.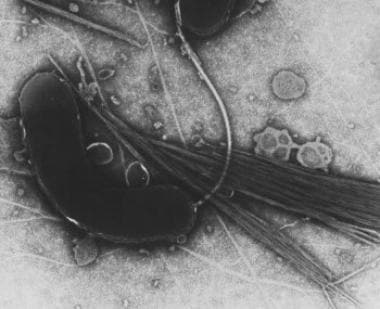 Electron microscopic image of Vibrio cholera.
See 11 Travel Diseases to Consider Before and After the Trip, a Critical Images slideshow, to help identify and manage infectious travel diseases.
---
Did this answer your question?
Additional feedback? (Optional)
Thank you for your feedback!