Answer
In 1938, Henry Turner first described Turner syndrome, which is one of the most common chromosomal abnormalities. [1] More than 95% of adult women with Turner syndrome exhibit short stature and infertility. Examples of manifestations of Turner syndrome are shown in the images below.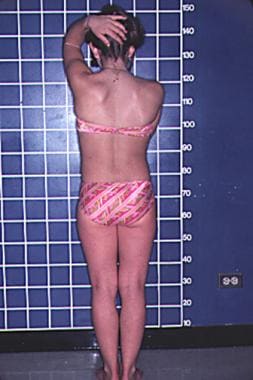 A patient with Turner syndrome is shown. This posterior view shows a low hairline and a shield-shaped chest. Note the narrow hip development.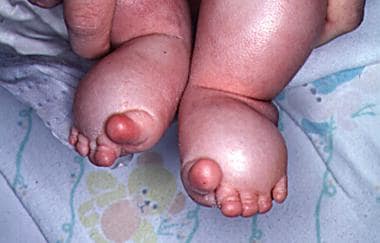 Lymphedema of the feet in an infant is shown. The toes have the characteristic sausagelike appearance.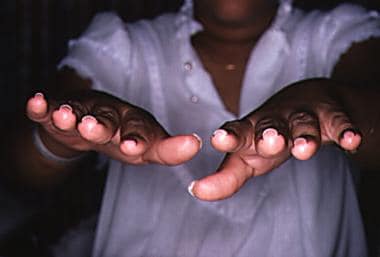 Hyperconvex nails in Turner syndrome. Note U-shaped cross section.
---
Did this answer your question?
Additional feedback? (Optional)
Thank you for your feedback!